BCS Rankings: Mapping out How the SEC Would Miss the Title Game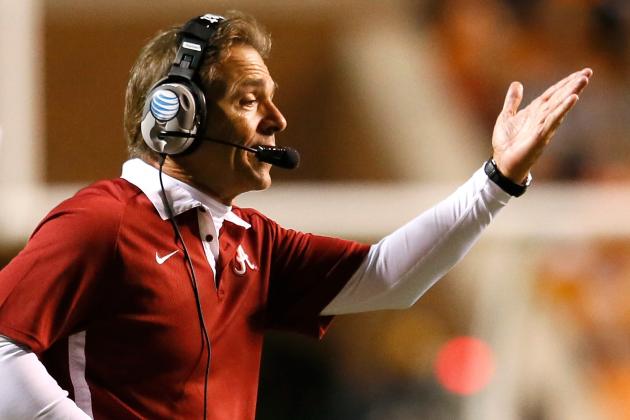 Kevin C. Cox/Getty Images

Since 2006, the SEC has been the winner of the BCS National Championship every season, with two of them going to Florida (2006 & 2008), two to Alabama (2009 & 2011), one to LSU (2007) and one to Auburn (2010). It's no wonder all the sports media talks about in football these days is the all-powerful SEC conference. Maybe it's time for a change.
And that change could possibly come this season, given that certain pieces fall into place.
Yes, two SEC teams are undefeated, and Alabama is everyone's favorite to make it back to college football's biggest stage. But what could keep even head coach Nick Saban from winning his third national championship at Alabama?
Begin Slideshow

»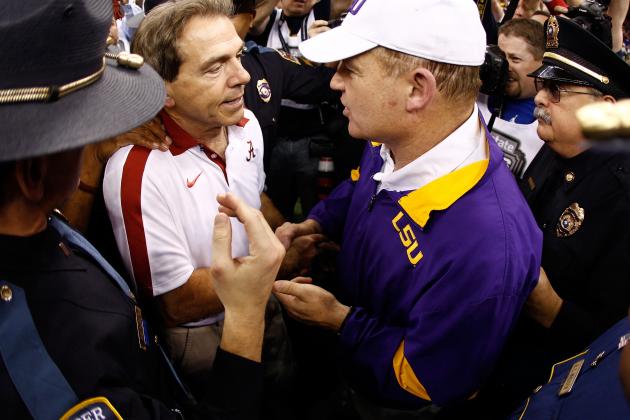 Chris Graythen/Getty Images

No matter how you cut it, one of these two teams will lose when they face off in a Week 10 matchup that will in all likelihood decide who clinches the SEC West Division. Last year, a show of underachieving offense and hard-hitting defense led to very low scores and a win for LSU in the regular season, yet it was Alabama who won the national championship in a rematch...
But no matter what, at least one of these teams should be cut out of national championship contention after this game.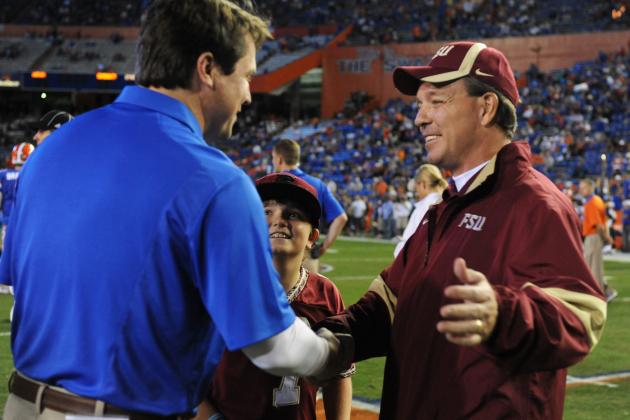 Al Messerschmidt/Getty Images

Next, an undefeated could do down in the Sunshine State should the Florida State Seminoles defeat the Florida Gators during rivalry week.
With a questionable passing game and a strong Seminole defense, this becomes a very possible scenario. With a loss, while the Gators aren't eliminated from BCS Bowl contention, they are in fact eliminated from national championship contention. A loss opens up the opportunity for a team like Oregon, Kansas State or even Oregon State to make a case for themselves.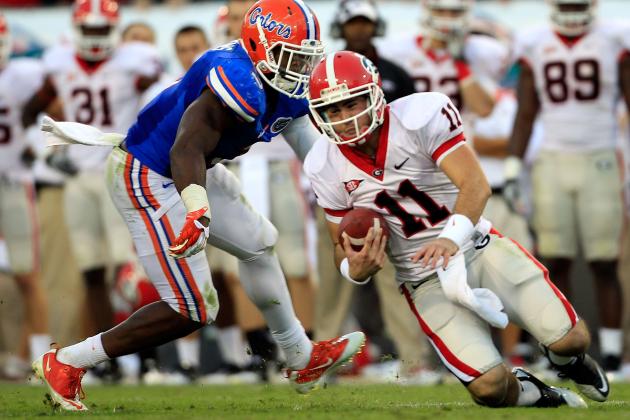 Sam Greenwood/Getty Images

A big upset for an SEC team not to make the title game is if Florida (should they indeed win the SEC East Division) beats Alabama (should they win the SEC West) in the SEC Championship Game. The BCS National Championship Game would not take the loser of a championship game, not even Alabama. A major player in the SEC, Alabama missing out on the BCS National Championship would be a very big deal, especially if Florida beat them as a one-loss team, with that loss coming against a non-SEC team in Florida State.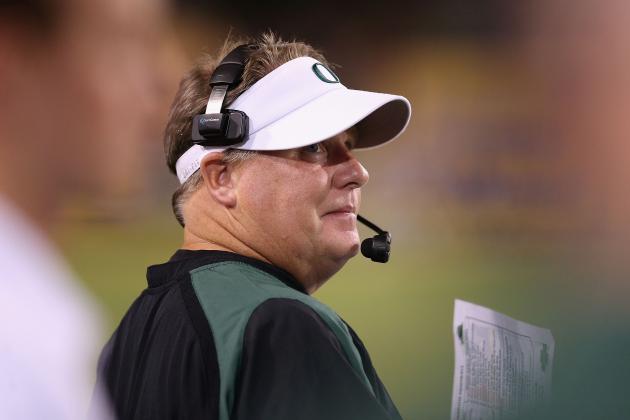 Christian Petersen/Getty Images

Another snag in an SEC team missing out of the title game would be if Notre Dame, Kansas State and Oregon/Oregon State remained undefeated by season's end. As Oregon and Oregon State still have to play each other, only one of them could end the season undefeated. But whether the Beavers or the Ducks remain undefeated, three of these four teams at most could end the season undefeated, and with the other pieces of the puzzle, a national championship with no SEC team could be imminent with these scenarios.