Manchester City: Picking an All-Time Best XI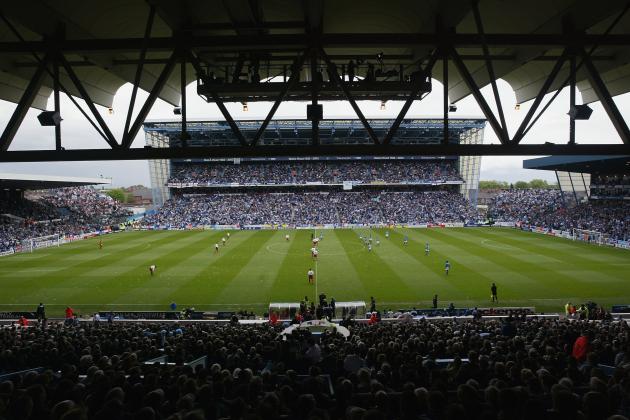 Alex Livesey/Getty Images
View of Maine Road
Manchester City have struggled to live up to the shadow of their Red Devil neighbors, but the tide could be shifting thanks to strong financial support and a new group of players that seem ready and willing to get stuck into a Premier League battle for supremacy.
However, before the current crop of players, there were over 100 years of proud citizens to pull on the Sky Blue of Manchester's other club.
Although their history has been less full of glory and more full of scrapping their way to the top, Manchester City sport a proud history of Manchester's finest.
Begin Slideshow

»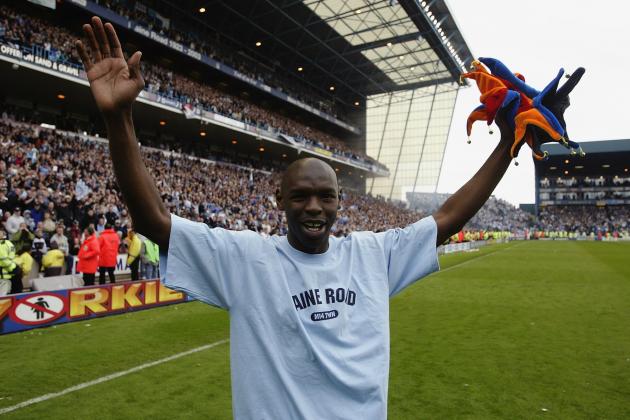 Alex Livesey/Getty Images

GK: Bert Trautmann (1949-1964)
DEF: Ian Brightwell (1986-1998)
DEF: Willie Donachie (1968-1980)
MID: Neil McNabb (1983-1990)
MID: Shaun Wright-Phillips (1999-2005 and 2008-2011)
FW: Shaun Goater (1998-2003)
FW: Joe Hayes (1953-1965)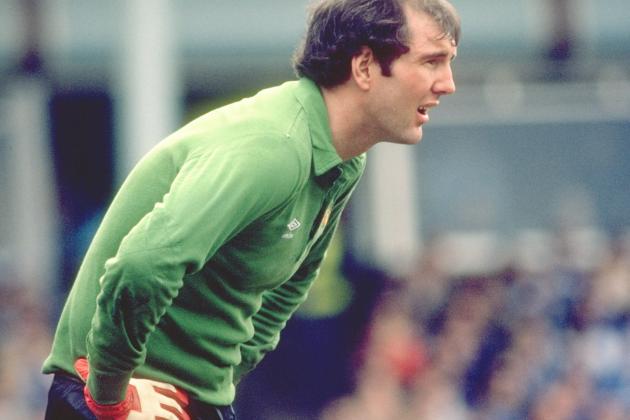 Getty Images/Getty Images

Joe Hart may be on the fast track to being the greatest keeper in City's history, but Joe Corrigan still retains his place as the best in sky blue.
With a total of 604 appearances for the club and a host of trophies from the 1960s and 1970s, the England international has some space between himself and Hart for at least the moment.
A legendary keeper and the all-time appearance record-holder for non-English players, Bert Trautmann was a close second.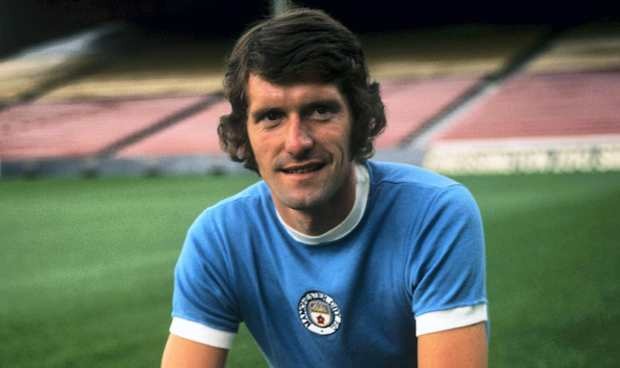 Manchester Evening News
Mike Doyle originally was a full-back but would eventually be utilized in multiple positions with the club.
Although he was not primarily a goal scorer, he was instrumental in both of Manchester City's FA Cup titles in 1970 and 1976.
Getty Images/Getty Images

Booth was a golden boy born and breed through the City youth system and got into the first team to be part of the club's most successful era.
From 1967-81, Booth was a rock in the heart of defense, making 487 appearances for the club.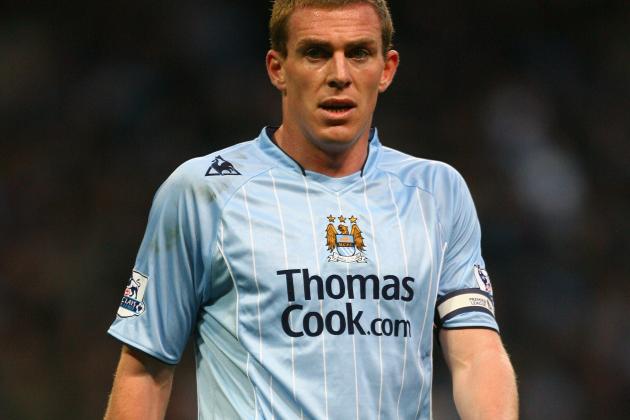 Alex Livesey/Getty Images

Before his move to Aston Villa in 2009 thanks largely to the arrival of new investors at Manchester City, Irish international defender Richard Dunne was well on his way toward legend status at Maine Road and then the City of Manchester Stadium.
Dunne was named the club's player of the year four consecutive times in 2005, 2006, 2007 and 2008 during his nine seasons. The only other player to have earned that honor at least three times is legendary goalkeeper Joe Corrigan.
During his time at the heart of defense and as the club captain, Dunne made 352 appearances and was part of the group to lead the side back into the English Premier League as Division 1 champions in 2001-02.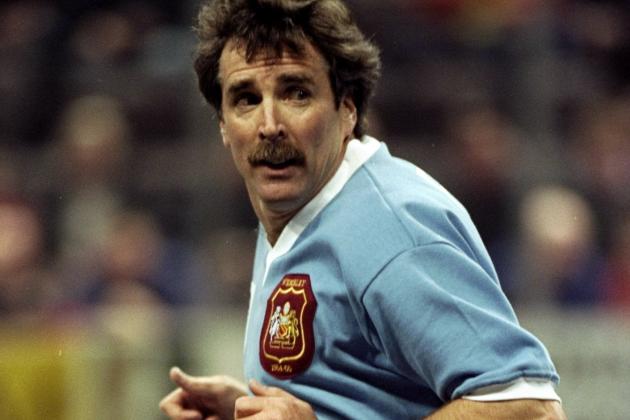 Ross Kinnaird/Getty Images

Left-back Paul Power came to City near the end of their best years in the late 1970s, but he made his mark as a solid part of the squad for 11 seasons and 437 appearances for the Sky Blues.
Power would move on just in time to catch the tail end of another team's last true period at the top as he finished his career at Everton from 1986-88.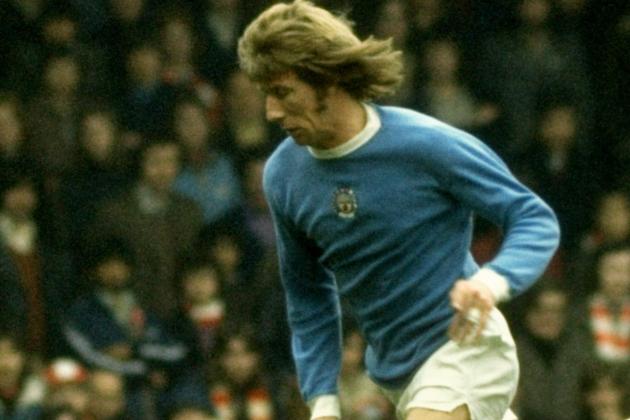 Getty Images/Getty Images

Colin Bell was an attacking midfielder before his time, as he scored 153 goals for Manchester City between 1966-79 as well as lifting eight trophies during his time at Maine Road.
In Manchester City's official statistics, he is the only recognized midfield player to have scored over 100 goals for the club, much less over 150.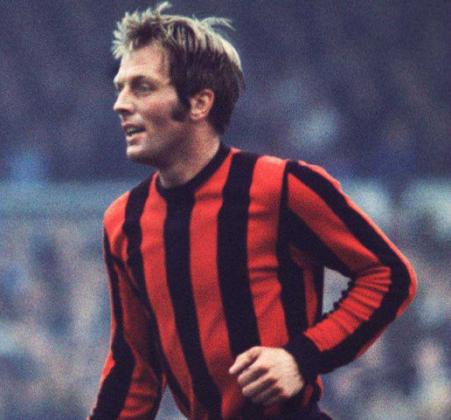 Photo/Foto: Ed Lacey
Manchester City's all-time leading appearance record holder at 676, Alan Oakes was the hinge point of the club during their greatest period in history from the mid-1960s through the mid-to-late-1970s.
Oakes will perhaps be remembered as the greatest homegrown midfielder to come through the ranks of the club.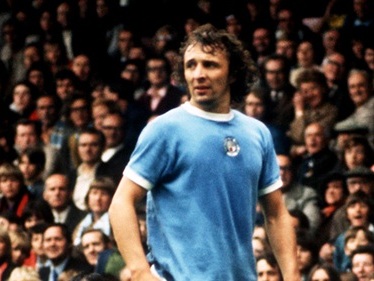 MCFC.com
A two-time club player of the year, Mike Summerbee scored 68 goals in 452 appearances for the club and his tenure from 1965-75 was during the most successful time in City's history.
His fiery temper helped to earn him the nickname "Buzzer" for his quick-to-retaliate attitude.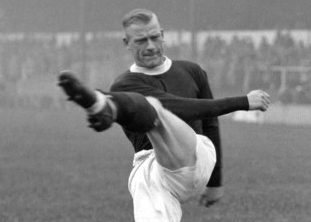 Orientography
Eric Brook is Manchester City's all-time leading scorer despite being primarily a left wing than a central striker.
With 176 goals from 493 appearances, Brook holds a record that no current Citizen is anywhere near breaking.
His skills were part of the club's first-ever English title-winning sides during the 1936-37 campaign.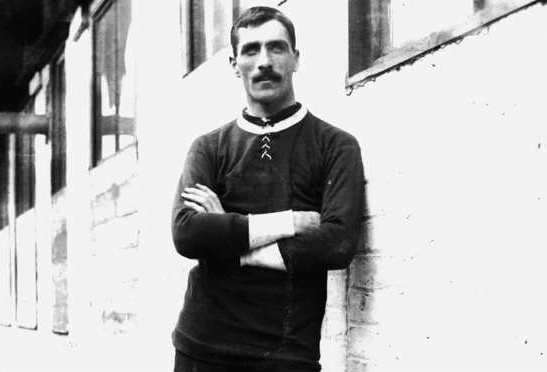 Manchester Evening News
Billy Meredith can be a touchy subject to many Citizen fans as he is not only a legend to the blue side of Manchester but also the red, as he spent a total of 15 years in blue on the bookends of 11 at United.
His Manchester City career saw the Blues win the FA Cup before their crosstown rivals when they lifted the world's oldest trophy in 1904.
United would not do so until Meredith was in their squad in 1908 when they also won their first league title, only strengthening the pain from his departure.
However, returning to his original side before retiring aided in making up some of the scarring.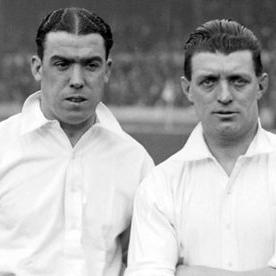 sport365.com
Tommy Johnson may have never won a first division title, but he helped to return the club to the top of tier of English football in 1927-28 and helped to lay the ground work for the side that would win their first league title in 1936-37.
Johnson scored 166 goals in 354 appearances and is the second all-time leading scorer in club history.