10 Biggest Characters in World Football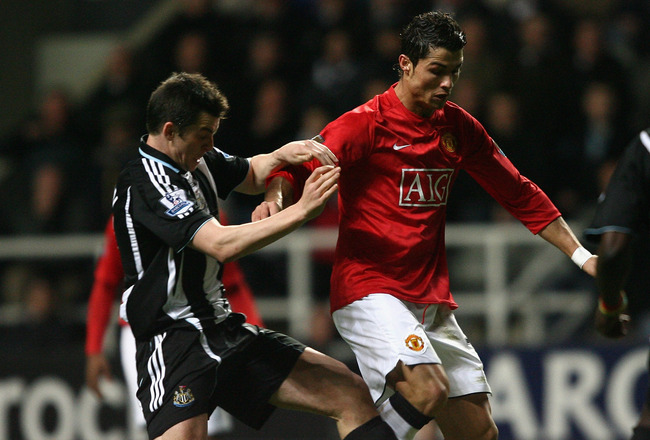 Joey Barton battles Cristiano Ronaldo in their previous club kits from earlier in their career.
Clive Brunskill/Getty Images
World football has been the home to many a character, but there are some that take the term over the top.
All the cars, cash and fame can do wonders on some, while temper and good old-fashioned attitude can be said to blame or be thanked for many others.
In celebration of those who make the game that much more interesting, we take a look at the 10 best characters in and around the game today.
Ian Holloway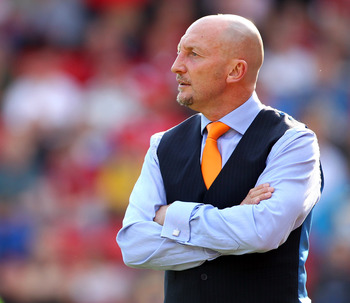 Tim Keeton/Getty Images
There are few managers who have more interesting things to say than current Blackpool manager Ian Holloway.
He is a talented leader who has seen his club to the English Premier League, but his knack for clever one-liners is more impressive than his skills on the touchline.
Roy Keane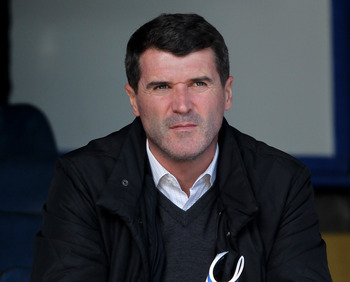 Jan Kruger/Getty Images
Roy Keane will forever be remembered as one of the most interesting characters in the history of the game.
Lucky for all of us, we can still enjoy him, as there is no doubt he will have at least one more managerial job before all is said and done.
Jens Lehman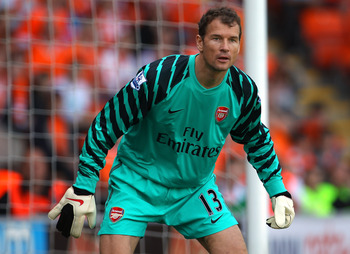 Alex Livesey/Getty Images
Sometimes a little crazy is part of being a great talent. Former Arsenal and Stuttgart goalkeeper Jens Lehman was gifted in both areas.
One of his crowning moments is his famous urination during a UEFA Champions League match in 2009, but beyond that, he was always doing things a little out of the ordinary.
Diego Maradona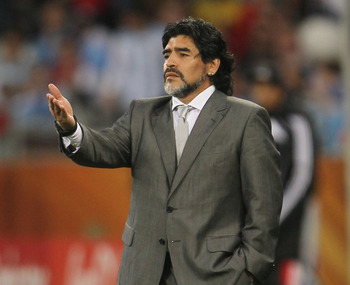 Chris McGrath/Getty Images
Diego Maradona has done it all, from being FIFA World Cup champion to Serie A winner.
However, the Argentine player, manager and socialite is always a fascinating character to see in action or read about in the press.
Ashley Cole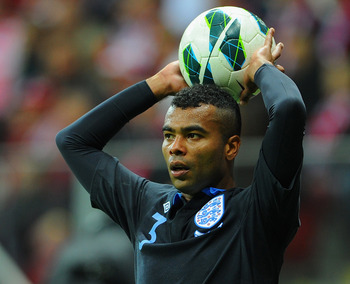 Michael Regan/Getty Images
From Twitter to Tweedy and his bashing as nothing but a cash-hungry backstabber, current Chelsea left-back Ashley Cole tends to be all over the media for reason after reason.
Rio Ferdinand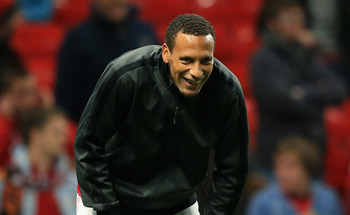 Richard Heathcote/Getty Images
Rio Ferdinand has been all over the media for the last several years, and he continues to be a major activist on the issue of racism in the sport.
Cristiano Ronaldo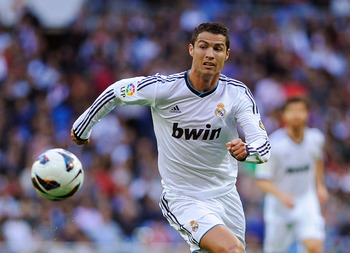 Gonzalo Arroyo Moreno/Getty Images
Cristiano Ronaldo needs little introduction as one of football's biggest characters of his generation.
The Portuguese winger is one of the greatest talents in the history of the game, but he continues to be overshadowed by his need-not-be-named Barcelona counterpart.
Mario Balotelli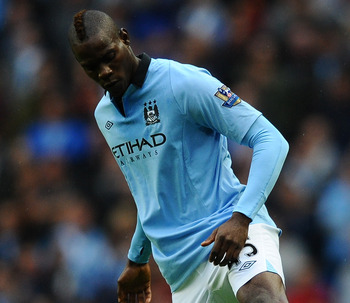 Laurence Griffiths/Getty Images
Manchester City hothead Mario Balotelli can always get the press in a frenzy and managers shaking their heads.
The Italian forward is no doubt talented, but his troubles with being the person he is off the pitch and on it cause him real problems at times.
Joey Barton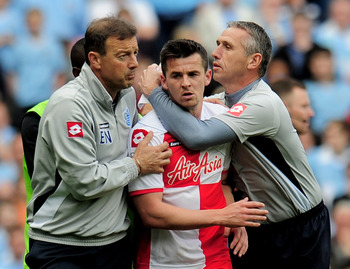 Shaun Botterill/Getty Images
Joey Barton is a troublemaker, from one end of his game to the other. The now-Marseille midfielder is always one to air his info out on Twitter and is a fan of having a go at it with Piers Morgan from time to time.
Additionally, his hot-headed temper always makes a tense match worth watching.
Eric Cantona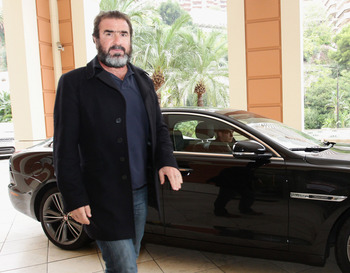 Vittorio Zunino Celotto/Getty Images
Former Manchester United legend Eric Cantona has and will always be one of the great personalities of his generation.
From a fierce competitive nature to his touchy temper, Cantona always has been one to put others in their place.
Keep Reading