6 Managers Whom the Colorado Rockies Should Hire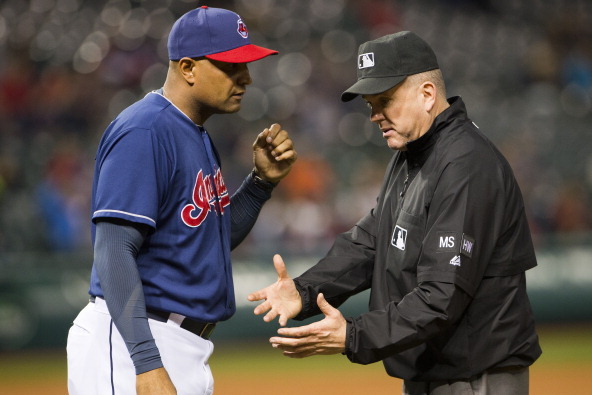 Jason Miller/Getty Images

The Colorado Rockies need to hire a manager that can turn around the franchise. Whether that should be done with a coach already in the Rockies' organization or an outsider, Colorado needs to find someone who can get an underperforming team to play up to its potential.
After Jim Tracy replaced Clint Hurdle and won the NL Manager of the Year Award in 2009, many people thought that the Rockies had found their guy. But after three disappointing seasons, Tracy resigned on October 7.
The Rockies have begun interviewing candidates, and there has been a lot of speculation about who will be hired. I think they need to take a look at both in-house and outside candidates, so for this list I included three for both categories.
Here's a look at six managers the Rockies should hire.
Begin Slideshow

»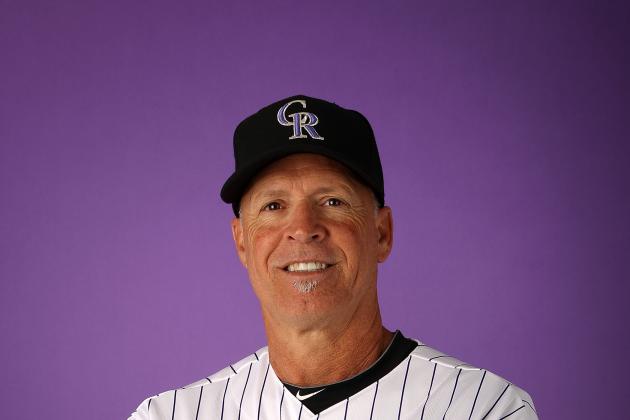 Christian Petersen/Getty Images

Runnells is currently the bench coach for the Rockies and would therefore be a logical replacement for Tracy, who had been the bench coach for the Rockies when he replaced Hurdle as manager.
Runnells also has a little bit of managerial experience, though it was a largely unsuccessful venture. He managed the Montreal Expos in 1991 and 1992, and his time was defined by a number of strange positional changes and a sub-.500 record.
He failed to establish any credibility in Montreal and was not successful, but 20 years later, he has a lot more experience and is much more well-regarded in Colorado.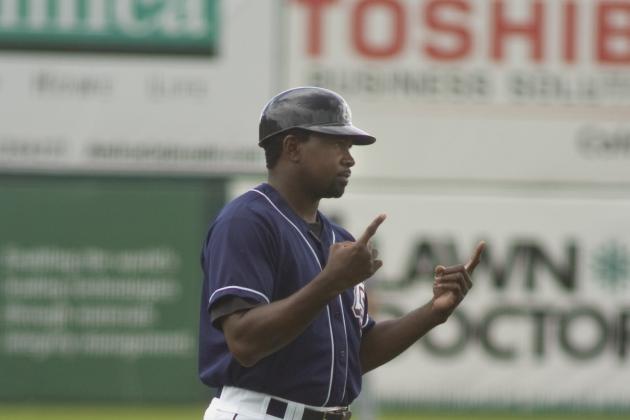 As the current manager for the Rockies' Triple-A affiliate, the Colorado Springs Sky Sox, Cole would be another logical choice as far as the succession to the Rockies' managerial position goes.
Cole has been the manager for the Sky Sox since 2009 and led them to a 75-69 record this season.
While I think he's a bit of a long shot for the job, you can't fully rule him out. He's been a manager in the Colorado system since 2006, when he managed the Double-A affiliate, the Tulsa Drillers, before getting promoted to the Triple-A club.
The Rockies' front office likes to maintain a large presence in the everyday operation of the club, and Cole may be hired because of his potential to buy in to the front office's system.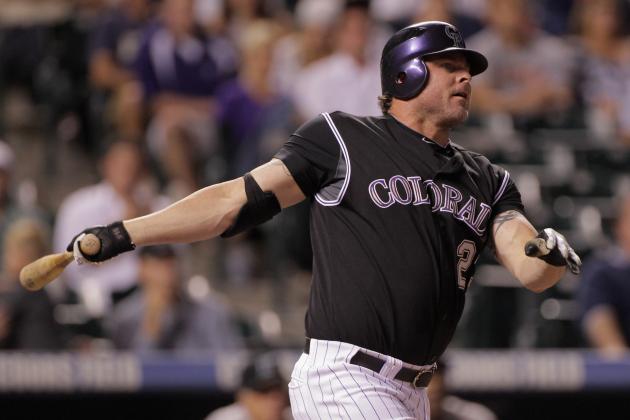 Doug Pensinger/Getty Images

This is by far the most intriguing prospective manager that the Rockies are considering, partially because Giambi has yet to actually retire as a player.
But he has been interviewed by the front office for the managerial position and is considered a very legitimate contender.
Giambi is considered to be a great guy and is well-liked by players, but some people have concerns about whether or not he would be authoritative enough to be a manager. Nobody doubts that he knows the game, but at only 41, he may need to get a little experience as an assistant coach before taking the reins.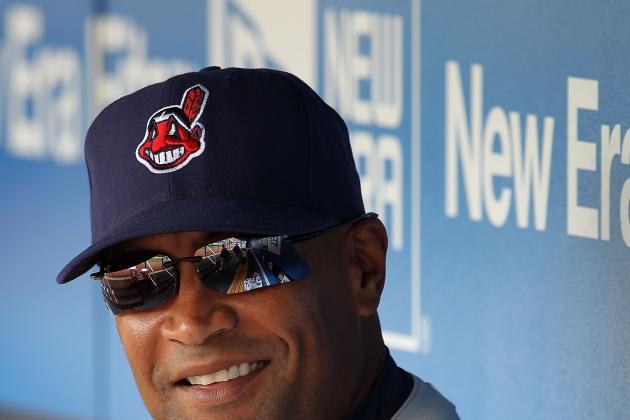 Jamie Squire/Getty Images

Alomar Jr. comes from a great baseball family, being the son of former Major League player Sandy Alomar Sr. and the brother of Hall of Famer Roberto Alomar.
He grew up around the game, played in the big leagues for 20 years and has been coaching since he retired in 2007.
When Manny Acta was fired in September, Alomar Jr. was named interim manager for the Cleveland Indians after serving as the team's bench coach.
His name has been thrown around for numerous managerial openings in the past couple years and could be in the mix for the Rockies' job now. However, he may want to have more control over the team than the Rockies' front office would allow.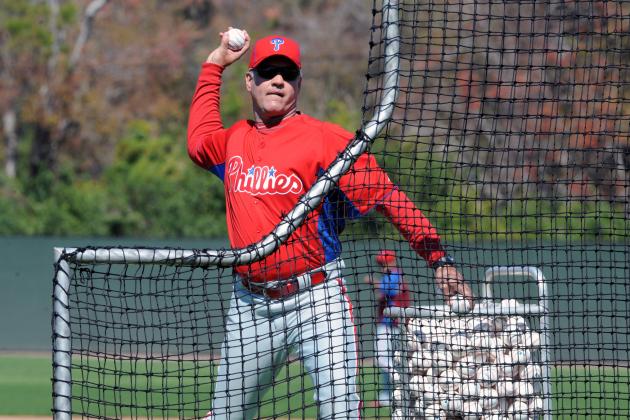 Al Messerschmidt/Getty Images

Sandberg is my personal favorite non-manager in the MLB right now. He would be my top candidate if I was a GM looking to hire a manager. After spending 16 years as a player and making 10 All-Star teams, he was inducted into the Hall of Fame in 2005.
In addition to his playing achievements, Sandberg has also found a lot of success as a manager in the minors. He climbed the ranks in the Chicago Cubs' minor league system and was named the 2010 Pacific Coast League Manager of the Year.
Then in 2011, he managed the Philadelphia Phillies' Triple-A affiliate, the Lehigh Valley IronPigs, and was named Baseball America's 2011 Minor League Manager of the Year.
He has since been promoted to the third base and infield coach for the Phillies and is considered to be the next in line for Charlie Manuel's job. But if the Rockies could convince him to come to Colorado, it would be a huge win for their organization.
Sandberg would be great specifically for middle infielders Troy Tulowitzki and D.J. LeMahieu, as Sandberg played second base and shortstop during his heralded career.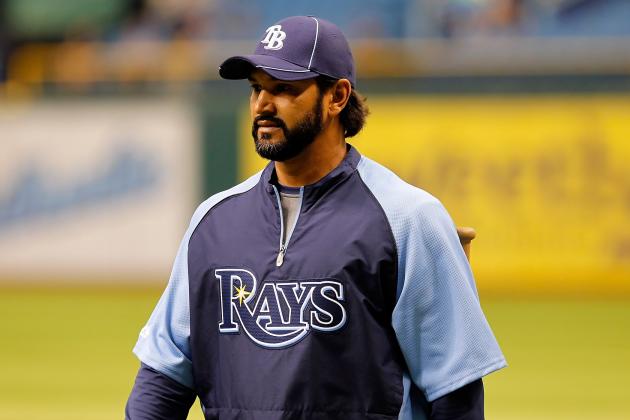 J. Meric/Getty Images

Martinez is a little more unknown than Alomar Jr. and Sandberg, but he is just as qualified. He played in the big leagues for eight different teams over 16 seasons and has been the Tampa Bay Rays' bench coach since 2007.
Getting the chance to learn from Joe Maddon, one of the best coaches in baseball, means that Martinez has gotten a look at the right way to manage a ballclub with one that doesn't have the luxury of a big wallet.
The fact that Maddon gets ejected from games occasionally also means that Martinez has had a little bit of in-game experience as the acting manager, which never hurts.
He has interviewed for a few managerial positions in the past, notably with the Indians, Blue Jays and Astros. He may be a bit of a dark horse, but Colorado should at least bring Martinez in for an interview and get its own evaluation on him.