College Football Recruiting 2013: Predictions for Top 10 Uncommitted Recruits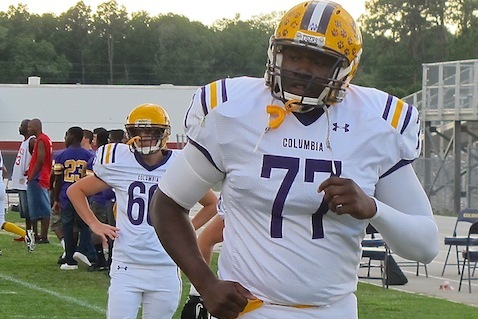 sports.com
Committing early may be en vogue among elite high school football prospects, but there are still a good number of them who choose to fully go through the entire recruiting process. Recruiting classes are filling up, but there still remains some excellent and highly-touted prospects who are uncommitted.
Just where exactly are those uncommitted prospects going is the hot question these days? Speculation is swirling, and we're all waiting in anticipation, as decisions could be today or all the way on National Signing Day.
For this read, let's put the focus square on the top 10 uncommitted recruits right now. Let's make our predictions where we think they all will end up playing college football. Feel free to make your predictions in the comments section.
Begin Slideshow

»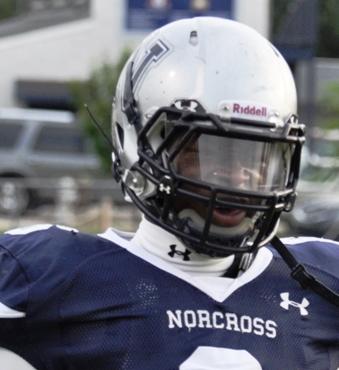 247Sports.com
Kamara has a chance to be a special "do-it-all" college football player. He is from Georgia and stands 5'10", 195 pounds. He's much stronger than you think and also has blazing speed, quickness and great agility.
This looks like a Georgia and Alabama standoff based on how I see it. With Alabama's already overly crowded backfield, I think Kamara will opt to join the only slightly less crowded backfield in Athens.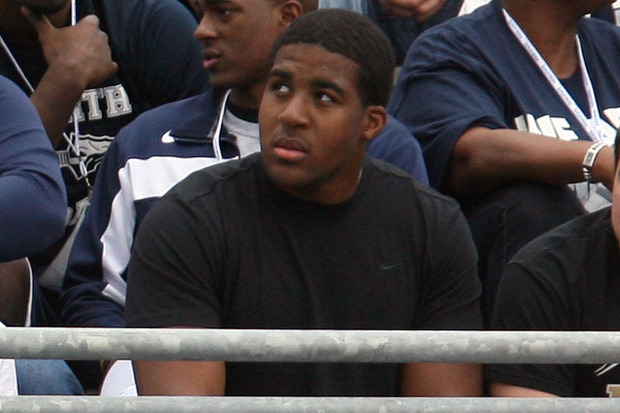 247Sports.com
Johnson is a Keystone State native that plays on the edges of the trenches at 6'6", 285 pounds. He has good snap quickness, strength at the point of attack and also is pretty athletic as a pass protector.
Virginia Tech and Ohio State could be good options for Johnson, but in the end, I think he won't be able to resist staying in his home state and playing at Pitt. Paul Chryst will be getting perhaps his future LT.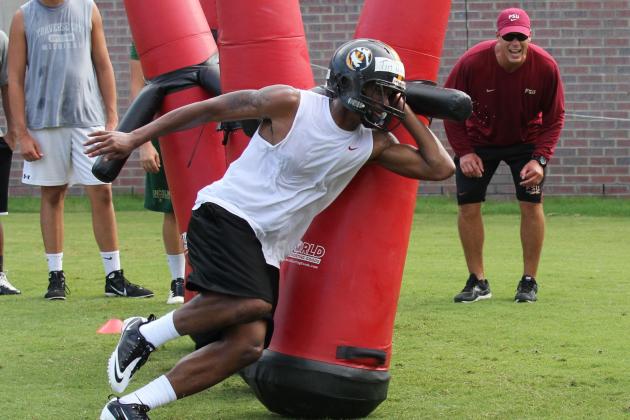 247Sports.com
Williams, at 6'4" and 230 pounds, is one of the best DE prospects in this year's class. He has a long frame with good strength, but has even better quickness to get upfield.
Williams' recruitment is interesting to follow because he is from Baton Rouge, which is where LSU is. The Tigers want him to stay home, but Florida State, USC, Alabama and Miami are all advising him to leave.
I predict that Williams will sign with Miami.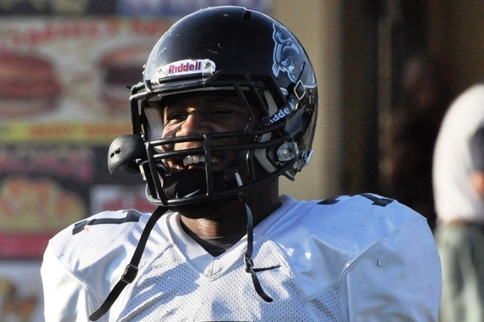 247Sports.com
Bell is a great prospect from Tennessee that plays in Georgia. He is a natural safety at 6'0", 190 pounds that can also help out as a corner in a defensive pinch. With his speed, ball skills and big hitting ability, Bell will be a starter in college sooner than later.
On the recruiting front, he is down to Tennessee, Alabama and Ohio State. I think him growing up a Vols fan, being from the Volunteer State and the persistence of Derek Dooley will lead him to Knoxville.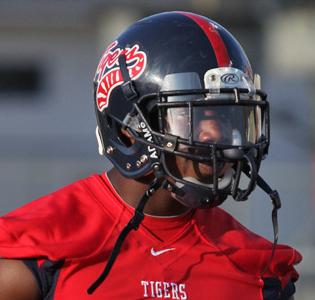 247Sports.com
Conner is another safety prospect that is one of the best overall talents in this year's recruiting crop. He is 6'1", 205 pounds on the hoof and hails from Mississippi.
Playing in the SEC is what Conner is more than likely going to do, and the programs I would watch out for are Ole Miss, Alabama, LSU and Mississippi State.
All four are good places to be, but the South Panola product has been an Ole Miss prediction by me since the start of this recruiting cycle.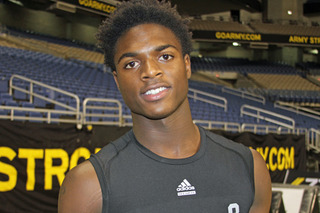 247Sports.com
Perhaps the most explosive and sudden WR prospect in the country this year, the 6'2", 190-pound Foster is from Pennsylvania. He has excellent speed and could be a No. 1 WR for a college offense in a few seasons.
Many schools have offered Foster a chance to come make plays for them, but Ohio State, Pitt, Alabama and maybe Michigan State are the widely known core four that he is looking at. Count this as elite prospect No. 2 on this list that is headed to Pitt.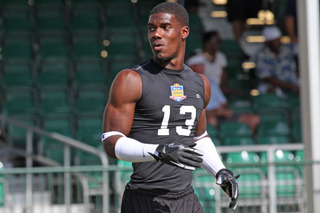 247Sports.com
Thomas is a 6'3", 210-pound OLB from the Miami area. A Booker T. Washington product, Thomas has some interesting decisions to make in regards to his future.
He could choose to stay home and compete for a starting job as a true freshman at Miami, head up to join a future dominant Florida State defense or just go be another superstar defender at Alabama among other options.
I think in the end he could choose to sign with Florida State.
247Sports.com
A 6'3", 311-pound gap-penetrating DT from Georgia, Adams is a playmaker in the defensive trenches. He has great strength, quick hands and premium quickness.
If Auburn were having a better season, I think Adams would be committed there already. Instead, I think that leaves an opening for schools like Clemson, Florida, LSU, USC, Oregon, Georgia and Michigan State.
If Gene Chizik doesn't get fired, I will stick with my Auburn prediction. Clemson and Florida could be the primary fallback options.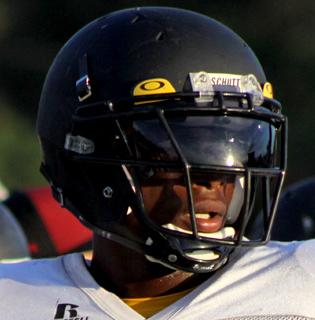 247Sports.com
Seals-Jones is an outstanding and talented football player that stands 6'5", 230 pounds. He plays QB for his high school team in Texas, but will be a WR or TE in college.
Of course, as you know by now, Seals-Jones is down to Texas A&M and LSU. The Tigers beat the Aggies on Saturday afternoon, so maybe that could have an affect on his thinking.
However, I still have a hunch about Texas A&M.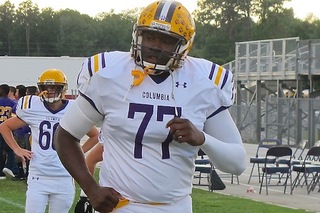 247Sports.com
Tunsil is from Florida and stands 6'6", 295 pounds. He has excellent movement skills for a big man and reminds me a little bit of Thomas Herring, an athletic OT prospect that signed with USC several years ago.
Tunsil is the best OT prospect in the country and one of the top four prospects overall regardless of position. Georgia, Florida, Alabama and Florida State are the main four schools that I would watch out for, with Ole Miss doing all they can to keep their name in the hat.
Right now, I think Tunsil will sign with Georgia.
Edwin Weathersby has worked in scouting/player personnel departments for three professional football teams, including the New York Giants, Cleveland Browns and the Las Vegas Gladiators of the Arena League. He spent a year evaluating prep prospects and writing specific recruiting and scouting content articles for Student Sports Football (now ESPN Rise-HS). A syndicated scout and writer, he's also contributed to WeAreSC.com, GatorBait.net and Diamonds in the Rough Inc., a College Football and NFL Draft magazine.