10 Things We Learned: Oregon State vs. Utah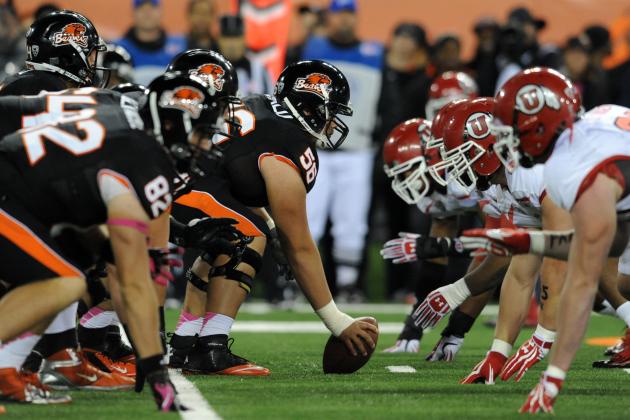 Steve Dykes/Getty Images
The respective lines squaring off
Last night, the No. 8 Oregon State Beavers defeated the Utah Utes by a score of 21-7. Running back Storm Woods lead the Beavers with three rushing touchdowns, while wide receiver Markus Wheaton chipped in with 90 yards receiving on seven receptions.
Utah was plagued by turnovers, committing four on the night. Two of those turnovers were cashed in by Oregon State for 14 points.
Let's take a look at 10 things we learned from this conference tilt.
Begin Slideshow

»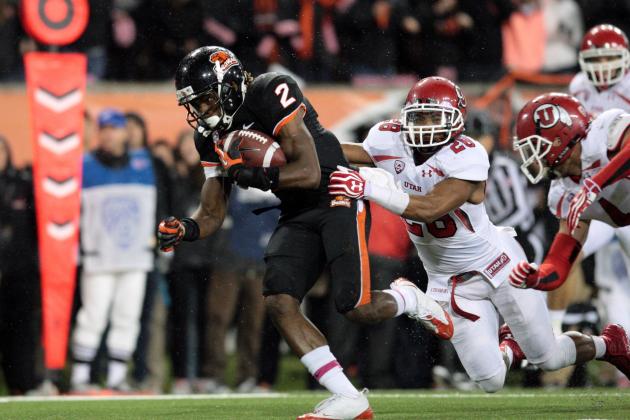 Scott Olmos-US PRESSWIRE
Wheaton breaking a tackle
Oregon State only had 227 total yards of offense for the entire game.
Dynamic receiver Brandin Cooks only had one catch for eight yards.
It didn't matter, because the OSU defense forced four turnovers, and turned two of those into 14 points. The effectiveness of the defense allowed head coach Mike Riley to play the field position game. There were multiple times in which the Beavers had 4th-and-short opportunities at decent spots on the field.
In a game against a tougher opponent, the Beavers would have most likely attempted a conversion. Against a team that was struggling from an offensive standpoint, Oregon State stood pat and let their defense carry them.
Due to the defense, the play-calling was pretty conservative. However, there really wasn't any need to force things down the field—especially with the second-string quarterback manning the helm.
All in all, it was a conservative game plan, but an effective one.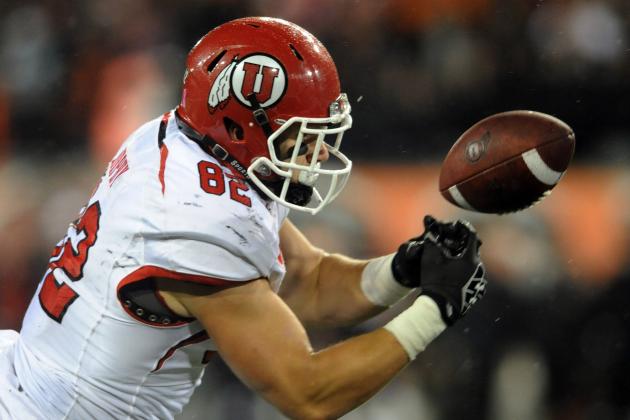 Steve Dykes/Getty Images
A dropped pass that would have been a TD
Here are the facts:
Utah committed four turnovers—two of which led to touchdowns for the Beavers.
In the first quarter, kicker Coleman Petersen missed a 43-yard field goal.
Down one touchdown in the fourth quarter, safety/linebacker Brian Blechen committed a boneheaded personal foul on an Oregon State receiver that gave the Beavers an automatic first down. The penalty was so consequential because Blechen had stopped the receiver well short on the 3rd-and-16 attempt.
The helmet-to-helmet hit extended the Beavers' drive and eventually led to a touchdown. It made the game 21-7, and neutralized any hope of the Utes getting back into the contest.
A missed field goal, untimely penalties and four turnovers aren't a recipe for success on the road—especially against a team ranked in the Top 10.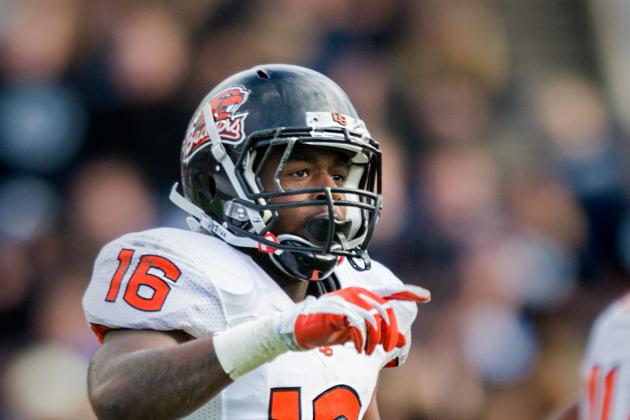 Douglas C. Pizac-US PRESSWIRE
DB Rashaad Reynolds
The overall team speed of Oregon State's defense is very impressive. More than just pure speed, the team has a collective motor that's always revving.
Up front, both defensive ends Dylan Wynn and Scott Crichton never stop working. They're absolutely relentless in their pursuit of the quarterback. On one play, Crichton literally pushed the opposing offensive tackle into Wilson, forcing a sack in the process.
Perhaps the most impressive defensive player in the contest was Rudolf Fifita. The Euless, Texas native was making plays all over the field—whether it be sacking Wilson or making tackles behind the line of scrimmage.
The speed of the linebackers corps made it hard for Utah to get going. Much of their offense stems from getting on the perimeter, and letting the likes of John White, Reggie Dunn, Dres Anderson and DeVonte Christopher get out in space and make plays.
Outside 'backers Michael Doctor and D.J. Alexander had other plans. In addition, safety Ryan Murphy was all over the place.
It goes without saying, but this might collectively be the fastest defensive unit in the conference.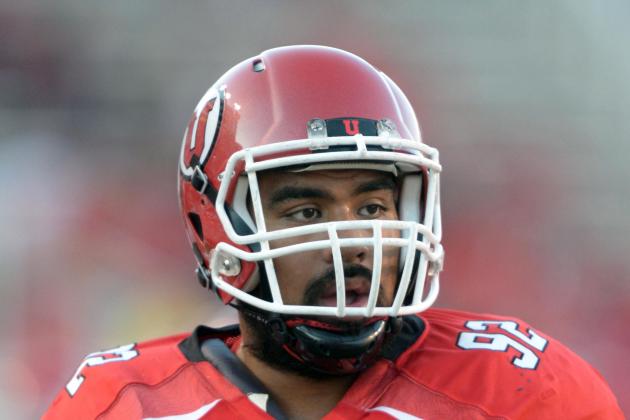 Kirby Lee-US PRESSWIRE
DT Star Lotulelei
Utah was successful in the Mountain West Conference in large part due to their advantage from a talent standpoint. In the Pac-12, the Utes are finding it to be tougher sledding.
Currently, Utah stands at 2-5 overall, with an 0-4 record in conference play. The two biggest issues are depth and overall athleticism.
Being in a major conference will help Utah in regards to recruiting. They should be able to dip into California more with the idea that those recruits will be playing fellow opponents from their home state.
However, the amount of overall athleticism and team speed does need to increase considerably. Teams like Utah and Boise State were successful against foes from bigger conferences—partly because Utah and Boise State didn't play a tough conference slate. They could in theory gear up for that non-conference tilt against a bigger squad.
With the Utes transitioning into a bigger conference, they no longer have that luxury. Each week, they play against a team with (in most cases) better talent.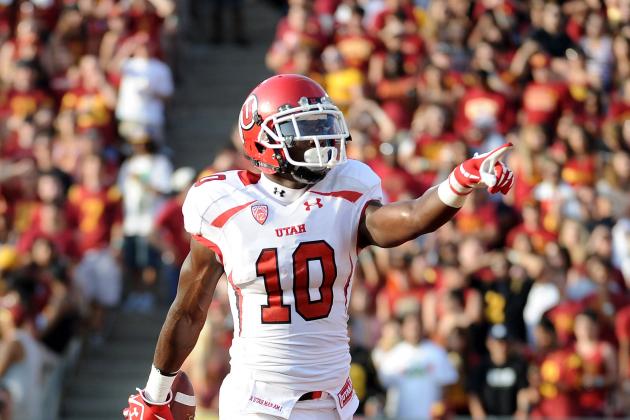 Harry How/Getty Images
WR DeVonte Christopher
This was a game to forget for wide receiver DeVonte Christopher.
During the first quarter, he dropped a very catchable pass that was ultimately intercepted by Oregon State linebacker Michael Doctor. The interception return put the Beavers in the red zone, leading to an eventual touchdown.
Later in the game, Utah was putting together perhaps their best drive of the contest. On a 3rd-and-goal play from the five, Utah offensive coordinator dialed up a reverse to Christopher. There was a ton of space, and Christopher could have waltzed into the end zone.
Instead, he fumbled the pitch from Wilson, and it was recovered by Beavers' defensive end Scott Crichton. It was demoralizing in the sense that the Utes drove the length of the field only to turn the ball over. Utah was about to tie the game up at 14. Instead, they were left without any points, and could never get close to the Beavers.
Unsurprisingly, Christopher was benched in the proceeding series following the fumble. On the game, the Las Vegas native also failed to register a catch.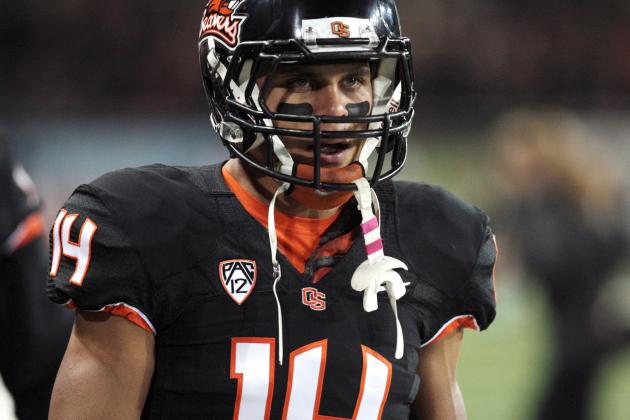 Scott Olmos-US PRESSWIRE
QB Cody Vaz
Coming off of a 332-yard, three-touchdown passing performance last week in his first start, Cody Vaz set the bar pretty high for himself. Against Utah, he came back down to earth.
He went 16/26 for 174 yards. It's certainly a solid, if not unspectacular game. At points, Utah was bothering Vaz with pressure from different spots on the field. It forced the Lodi, Calif., native to make quick reads, which usually resulted in incompletions.
Minor struggles are to be expected with Vaz. As mentioned above, this was only his second career start. With a lack of experience, it's expected that he'll have some growing pains.
It also probably didn't help that the play-calling was conservative, but look for the Beavers to open it up next week a bit more against Washington.
With Oregon State's defense being as strong as they are, Vaz is designated the role of a manager of the offense rather than a gunslinger.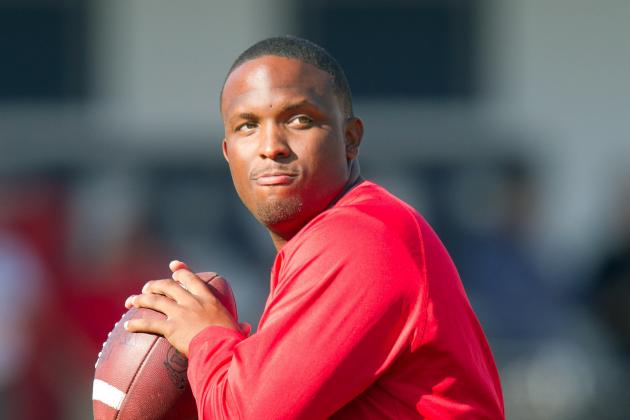 Russ Isabella-US PRESSWIRE
Offensive coordinator Brian Johnson is the youngest in CFB
Did anyone else find that Utah offensive coordinator Brian Johnson had some strange play-calling during this game?
At 25 years old, the former Utah quarterback is the nation's youngest coordinator. It definitely was a roll of the dice for Kyle Whittingham to hire his former player, and results seem to be a bit muddled up to this point.
Against UCLA last week, the play-calling seemed puzzling at times. This week versus Oregon State, it was more of the same.
One would think that Johnson would help his extremely young quarterback out by getting him in a rhythm with easy, high-percentage throws. That didn't really happen tonight. Also, the run game was starting to find success in the third quarter. However, he went away from it and never established it fully.
In the fourth quarter, down by two scores, Utah was essentially in two-down territory from the Oregon State 20-yard line. Johnson inexplicably decided to run a draw that was stuffed for no gain. On the next play, Wilson was sacked.
Wouldn't it make sense to throw the football on third down so it becomes a more manageable fourth-down play for the true freshman quarterback?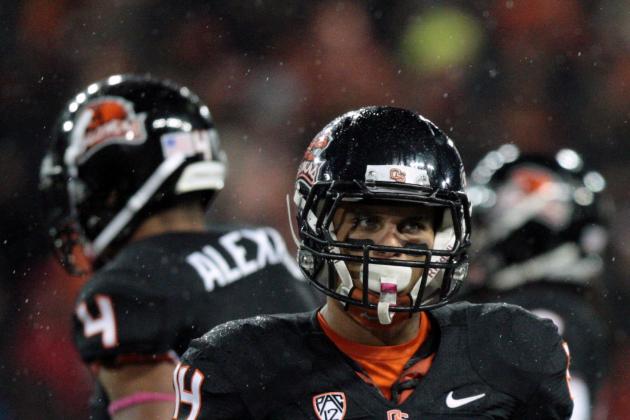 Scott Olmos-US PRESSWIRE
DB Jordan Poyer
Dres Anderson is the leading receiver for Utah. For the season, he has 22 catches for 233 yards. Against the Beavers, he went without a reception.
DeVonte Christopher is Utah's second leading receiver, and he also went without registering a catch.
The culprit(s) behind these statistics? Jordan Poyer and Rashaad Reynolds.
Poyer's exploits are pretty well known at this point. Not only is he an all-Pac-12 performer, but he could very well be a first-team All-American. He's playing a such a high level, and it arguably raises the play of everyone around him.
A prime example would be Reynolds. He's truly taken the next step as a player, and isn't just "that guy" starting opposite Poyer. Reynolds is third in the nation in passes defended, and is cat-quick out on the perimeter.
This duo is arguably the best pairing of corners in college football. Both are playing with extreme amounts of confidence, and are almost daring the opposition to throw at them.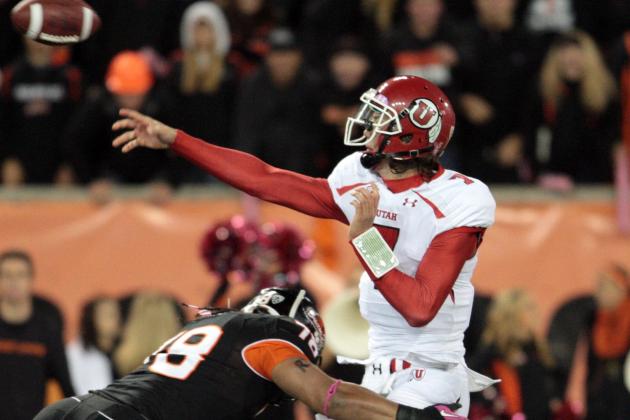 Scott Olmos-US PRESSWIRE
QB Travis Wilson
In Wilson's two collegiate starts, he's winless. However, he's got all the potential to be a really good quarterback one day.
Wilson played pretty well on the road in a hostile environment. He showed a moxie not really seen in many true freshman quarterbacks, and wasn't completely rattled by the situation. Sure, there were times when he did look like a freshman, but he did finish the night with a respectable 15/28 for 172 yards.
The physical tools are also pretty apparent when looking at the San Clemente, Calif., native. He's big (6'6" 230 pounds), he's got a live arm and also has great mobility for a man his size.
At this point, it's all about gaining experience for Wilson.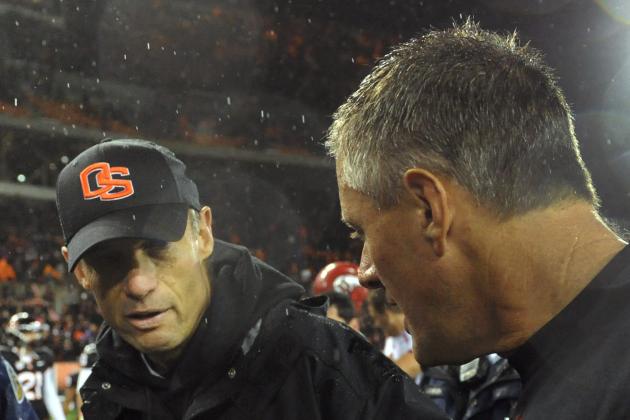 Steve Dykes/Getty Images
Whittingham and Riley are great coaches
I don't think there's any question that both Mike Riley and Kyle Whittingham are among the best coaches in the entire conference. In fact, they easily rank as two of the top five in my opinion.
Neither Oregon State nor Utah are blessed with fertile recruiting grounds, tremendous financial backing or even state-of-the-art facilities. Also, to be frank, neither really carries the cache of an Oregon, USC, UCLA or Stanford.
With that said, any team under Riley or Whittingham will be prepared to play, and will play extremely hard. There's never any questioning when it comes to effort from teams coached by Whittingham or Riley.
Recruiting for Utah should improve with their move to a major conference. More gates will open in terms of recruiting locations, and there are plenty of great players out west.
For Oregon State, the appeal of their program is surely being enhanced with the type of season that they're currently having. With that in mind, expect the Beavers' recruiting success to spike.
Both programs sift through the recruiting world, trying to find "diamonds in the rough" that they can develop and turn into productive players. With improved notoriety and success, higher ranked players will be looking harder at both schools.
The combination of the aforementioned abilities and improved recruiting is a scary proposition for the rest of the conference.