Penn State Football: Freshman Progress Report Through 7 Games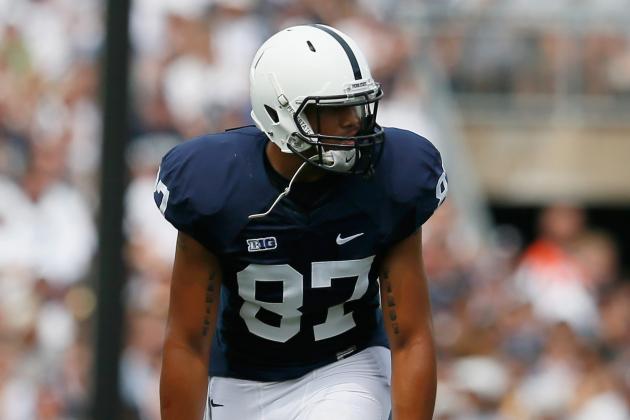 Rob Carr/Getty Images

Penn State has always had a reputation of not letting freshmen see a lot of playing time in their first year. Having a freshman start at Penn State was almost unheard of under former head coach Joe Paterno.
Well, this is now Bill O'Brien's team and that philosophy has changed.
O'Brien has shown no reservations about letting some freshmen play key roles in 2012.
The Nittany Lions have 46 freshmen (30 true, 16 redshirt) listed on the full roster. Of those 46, 14 have seen the field in some capacity over the team's first seven games. Several of those freshmen have earned starter minutes and are a big part of the Lions' 2012 success.
The following slides show grades for Penn State freshmen in all three facets of the game: offense, defense and special teams.
Note: To be considered for a grade, they player must have either started a game or recorded any type of statistics in the first seven games.
Begin Slideshow

»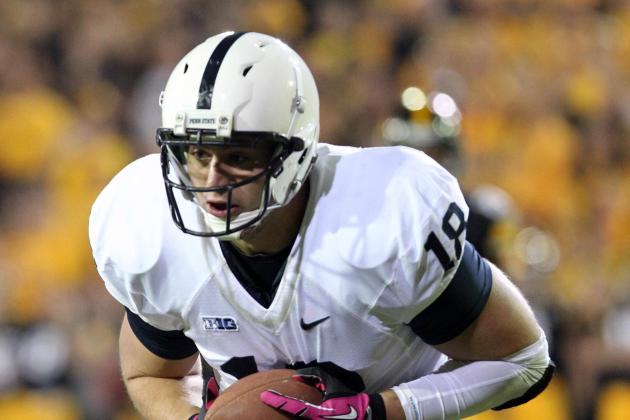 Reese Strickland-US PRESSWIRE

TE Kyle Carter: A+
TE Jesse James: A-
OT: Donovan Smith: B+
QB Steven Bench: C
WR: Trevor Williams: C+
On the offensive side of the ball, Penn State has seen five freshman accumulate statistics.
Kyle Carter has been the biggest surprise of the season. The big tight end has taken full advantage of Bill O'Brien's offense. Carter has only technically started one game, but he has been a huge part of the passing game.
Carter is the second-leading receiver on the team with 29 catches for 364 yards and a touchdown.
Fellow tight end Jesse James is also having himself a solid freshman year. James has seen time in six games, starting in two of them. The freshman has caught just five passes for 54 yards, but two of them have been for touchdowns.
Offensive tackle Donovan Smith has seen time in five of the first seven games, starting four of them. Smith—who checks in at 6'5'', 316 pounds—has done a good job providing protection for quarterback Matt McGloin. Smith has the potential to be an anchor of this offensive line in the years to come.
To be fair, freshman quarterback Steven Bench is playing behind Matt McGloin, who is in the middle of a great season. Bench has only seen time in one game, when he replaced McGloin in Week 2 at Virginia for a few drives. Bench ended the game getting sacked once and completing two of seven passes for just 12 yards.
Wide receiver Trevor Williams has seen time in all seven games so far. Williams has just five catches on the year for 55 yards. In his defense, the Matt McGloin has a lot of other weapons to throw to before Williams. As long as receivers Allen Robinson and Brandon Moseby-Felder play solid, Williams will struggle to find much playing time in 2012.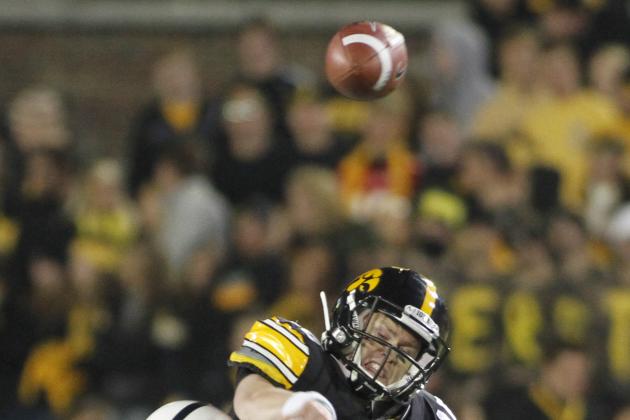 Matthew Holst/Getty Images

DE Deion Barnes: A+
DE Anthony Zettel: A
CB Da'Quan Davis: B
Defensive end Deion Barnes has started six of the seven games in 2012. Barnes has 15 total tackles and a team-high four sacks in 2012. Barnes has been a big part of the Penn State defense, teaming up with linemate Jordan Hill.
Barnes, who has the makings to be a superstar, is off to a great start to his collegiate career.
Anthony Zettel, another freshman defensive end, is also have a great year. Though he is yet to start, he has seen action in each game.
Zettel has 12 total tackles on the year and is second on the team with three sacks. He had his best game of the year in Week 3 against Navy, recording six total tackles and two sacks.
Cornerback Da'Quan Davis has see the field in all seven games so far, recording a total of five tackles. His best game came in Week 6 against Northwestern when he finished with two tackles and an important fourth-quarter fumble recovery that helped secure the Penn Sate victory.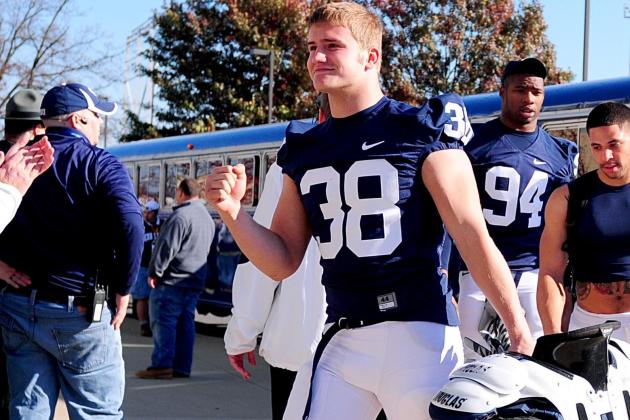 Evan Habeeb-US PRESSWIRE

LB Ben Kline: A
LB Nyeem Wartman: A
Linebacker Ben Kline has quietly put together a good season for the Nittany Lions. The redshirt freshman has 13 total tackles so far and is a regular on the Penn State kickoff team. He hustles down the field and makes plays whenever possible.
Being a linebacker means Kline will see little time at that position in the early going. Michael Mauti, Gerald Hodges, Mike Hull and Glenn Carson will handle the linebacking duties for now. That being said, Kline has found his way onto the field at the end of several games and has made the most of it.
Nyeem Wartman has not played since he suffered a knee injury in Week 2 at Virginia. The true freshman showed great promise in Week 1 against Ohio. Wartman was very busy in the game against the Bobcats. He had a tackle, a punt return for seven yards and also got credit for a blocked punt in the second quarter.
Wartman is still listed as doubtful heading into the Week 9 matchup with Ohio State. Based on his performance in his first collegiate game, Penn State will hope to get him back soon.