Wainwright Available in Relief?
Use your ← → (arrow) keys to browse more stories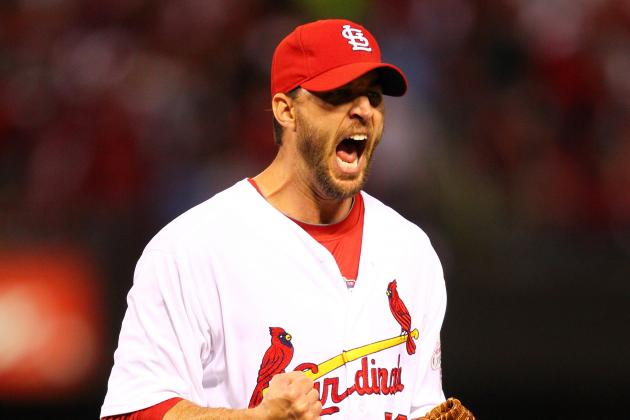 Dilip Vishwanat/Getty Images

A handful of Cardinals came to the ballpark this afternoon for the swiftest of workouts on the eve of Game 6 in the National League championship series. The four starters -- Lance Lynn, Kyle Lohse, Adam Wainwright and Game 6's Chris Carpenter -- took to the field, while outfielder Carlos Beltran remained back in the training room.