Purdue vs. Ohio State: Live Scores, Analysis and Results
Joe Robbins/Getty Images
Ohio State 29, Purdue 22 -- Final
The No. 7 Ohio State Buckeyes (8-0) defeated the Purdue Boilermakers (3-4) 29-22 in overtime Saturday afternoon.
The Buckeyes lost Braxton Miller to an injury, but the team pulled off an improbable victory after trailing Purdue by eight points with under a minute to go. Kenny Guiton put together a 61-yard touchdown drive in 44 seconds, then converted the two-point conversion with a floating pass to tight end Jeff Heuerman to force overtime.
Carlos Hyde flew into the end zone to give the Buckeyes a 29-22 lead, but Purdue couldn't answer with their overtime possession.
We provided live, in-game analysis throughout the afternoon:
10 things we learned about Ohio State from a wild, come-from-behind overtime victory over Purdue.
The ending of this game, in gif form.
Purdue is the guy with the chainsaw, Ohio State is the tree, and Kenny Guiton is Chuck Norris.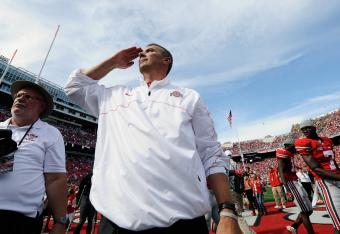 Final Numbers Through Four Quarters and Overtime:
Ohio State: 342 total yards (190 passing, 152 rushing)
Purdue: 347 total yards (230 passing, 117 rushing)
Braxton Miller: 9/20 for 113 yards with no touchdowns and one interception to go along with 47 yards and a touchdown on the ground.
Kenny Guiton: 6/11 for 77 yards with one touchdown and one interception.
Caleb Terbush: 19/30 for 230 yards with two touchdowns and one interception.
What's more impressive—Ohio State's come-from-behind overtime victory over Purdue or the fact that I can spell Jeff Heuerman's name correctly without looking it up?
The name, right?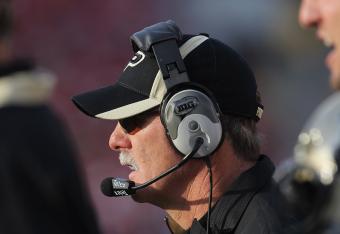 I know exactly what happened. Purdue coach Danny Hope never prepped his team for Hurricane Guiton. You only have yourself to blame, man.
Unbelievable. Ohio State comes back from eight-down with under a minute to go to win it in overtime.
Ohio State 29, Purdue 22
Purdue will need five yards on fourth down to keep this game alive. Please let this keep going, because the slate of games at 3:30... do not want.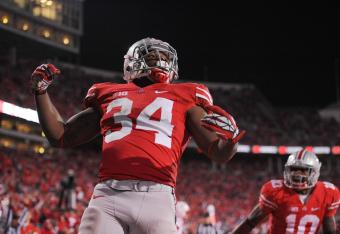 Carlos Hyde flies over the line for a one-yard touchdown run. Buckeyes lead it 29-22.
Purdue will need a touchdown.
Is this Kenny Guiton or some freak combination of Dan Marino and Superman?
Buckeyes will get the ball first in overtime.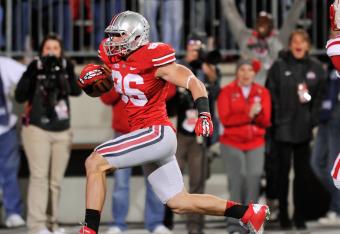 It's good! Guiton completes a pass to Jeff Heuerman.
It's tied 22-22.
Oh my word, the Buckeyes score a touchdown! Need a two-point conversion here to force overtime.
The play is being reviewed, but that looks like a catch.
My novel, Pointlessly Perfect, hinges on this last 15 seconds.
WOW! Kenny Guiton has Ohio State in the red zone after two nice completions!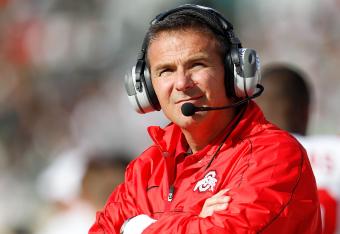 Ohio State will have less than a minute left to try and score a touchdown and convert a two-point conversion.
This poor guy.
Ohio State fans, this is your offense without Braxton Miller. If you need directions to the nearest liquor store, here's Google Maps!
Kenny Guiton throws an interception on third and 13. That's likely the ball game.
Important sports take here:
Kenny Guiton does not clap as loud as Braxton Miller.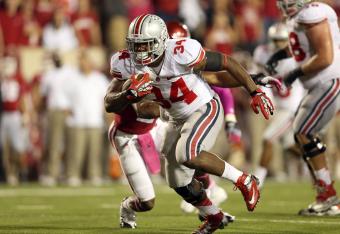 Carlos Hyde picks up nine yards on fourth and two, deep in Ohio State's territory. That could've been the ball game.
Totally subtle, man.
Jumbotron playing "Holy Buckeye" right now with 6:03 left in the 4th quarter. Subtle, no?

— Patrick Maks (@maksimuspatrick) October 20, 2012
The Buckeyes hold Purdue and will get the ball back with less than six minutes to go.
Can Kenny Guiton lead a touchdown drive and convert a two-point conversion? That's what Ohio State needs to force a possible overtime.
Braxton Miller is reportedly on his way to the hospital. Things couldn't get much worse for Buckeye fans today.
Wish Braxton well with whatever's going on.
This article is
What is the duplicate article?
Why is this article offensive?
Where is this article plagiarized from?
Why is this article poorly edited?

Ohio State Football: Like this team?