Pittsburgh Steelers Who Should Get More Playing Time
Jeff Zelevansky/Getty Images

The Pittsburgh Steelers have had a pretty disappointing start to their 2012 season and all they need is a win Sunday to get back on track.
The team has had to deal with a lot of key injuries so far this season, which has had a big contribution to the slow start.
Here are five Steelers who should get more playing time to help the team start winning and make the playoffs.
Begin Slideshow

»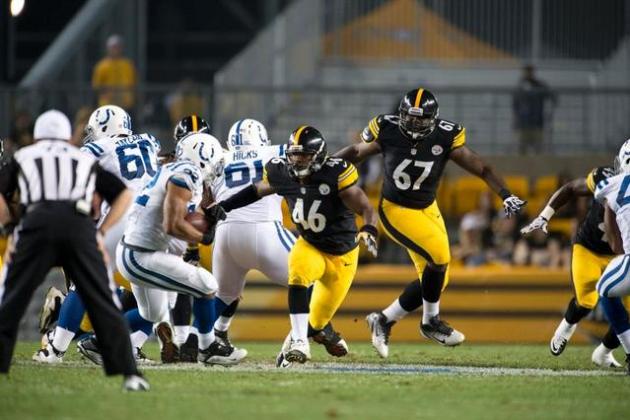 Now that James Harrison and LaMarr Woodley are back healthy I am not saying to take snaps away from them at all.
I do think though that Adrian Robinson should have been given some more playing time earlier in the season.
The Steelers struggled at times to rush the passer and I think Robinson could have helped on obvious passing downs.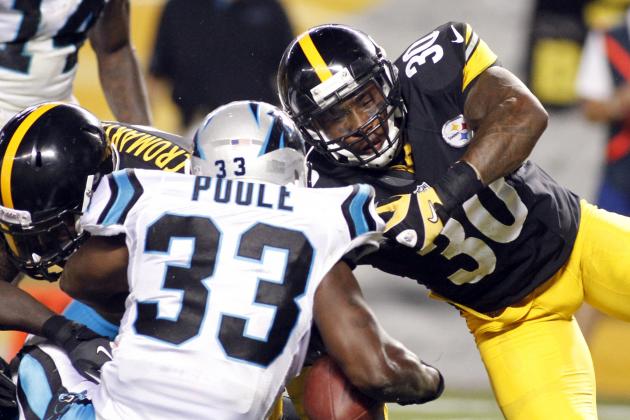 Justin K. Aller/Getty Images

I understood why the Steelers kept five safeties to start the season because of Ryan Clark having to sit in Week 1 against the Denver Broncos.
Now they can again make the case that they need five with the injury to Troy Polamalu but I'd rather see them cut Will Allen and sign an extra offensive lineman.
I'm not saying Robert Golden should start, but what would be the harm in seeing if he is any better than Ryan Mundy or Marcus Allen?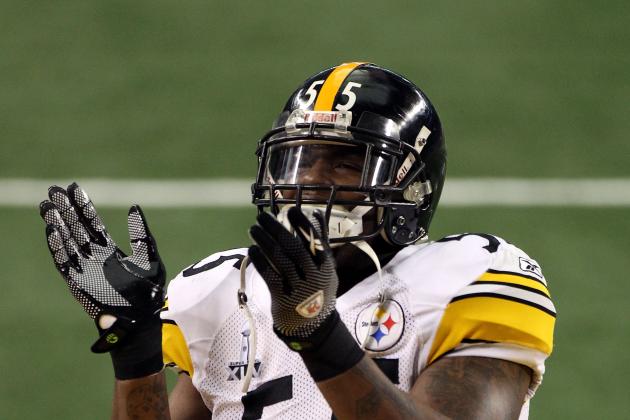 Streeter Lecka/Getty Images

Larry Foote has actually been one of the more solid defenders this season so again I'm not saying for a complete switch here.
Everyone has been waiting to see what Stevenson Sylvester can do on the defensive side of the ball and not just special teams.
Unless it's already been decided that Sylvester can't play defense Dick LeBeau could find some kind of rotation to see what he can do.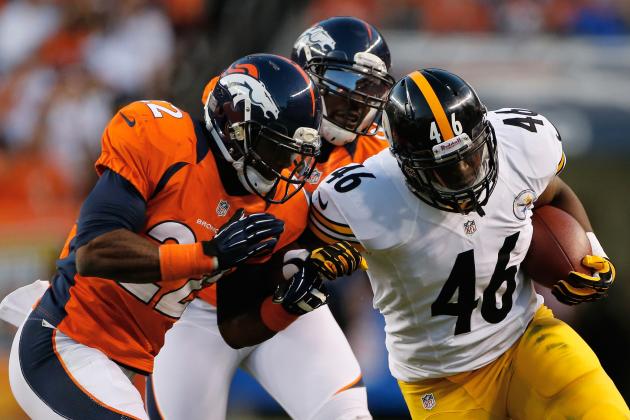 Doug Pensinger/Getty Images

I know that Will Johnson is already the starting FB but I am saying that the Steelers should use him more in the offense.
Johnson should be utilized more as a blocker as well. However, he has only caught three passes this season.
Whether it is Johnson or you can even throw David Paulson into the mix, but the FB position should be used more in the Steelers offense.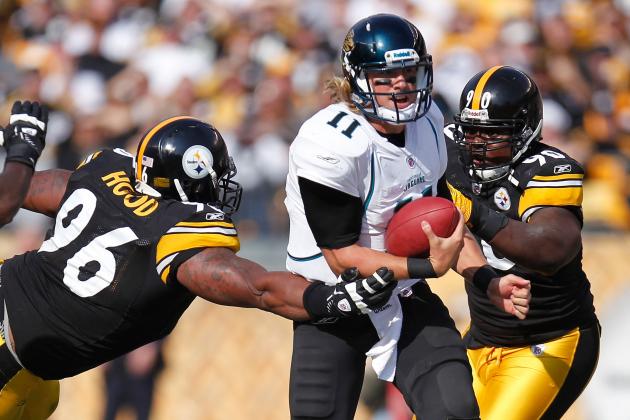 Gregory Shamus/Getty Images

Steve McLendon looked like a beast during the preseason and poised to be the starting NT for the injured Casey Hampton.
There was a strong possibility that Casey Hampton would start the season on the PUP list. But he didn't, and he has taken most of the snaps on the defensive line.
I do not think Hampton should just be straight up benched but I really do not see a reason not to have more of a rotation with McLendon.