Early Predictions for the 2013 Hitter of the Year at Every Minor League Level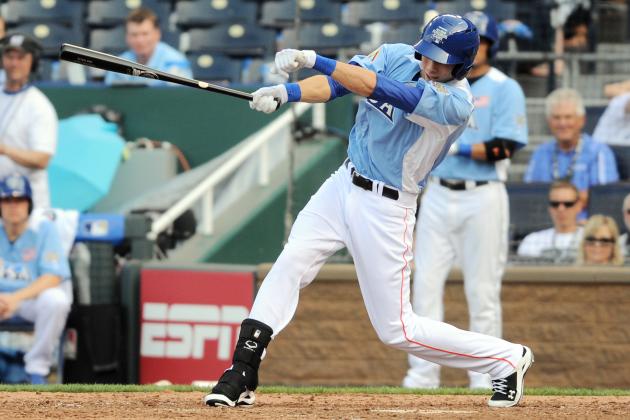 Denny Medley-US PRESSWIRE
OF Christian Yelich (Marlins)
One of the major challenges in evaluating prospects is trying to predict at which level a specific player will begin the following season.
For example, after batting .286/.390/.493 in his full-season debut at Low-A in 2011, the Rangers chose to bump the game's top prospect, Jurickson Profar, directly to Double-A. Similarly, it's important to consider which players have the potential to jump multiple levels and which players have the potential to become big league regulars over the course of the season.
So, after reviewing many of the top offensive performances from the 2012 minor league season, I've put together a short list of predictions for the 2013 season.
More specifically, which highly touted prospect(s) will be the hitter of the year at every level?
*I'm omitting the rookie level due to the presence of so many (2013) draft picks.
Begin Slideshow

»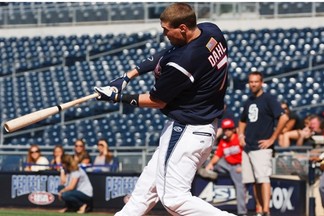 Courtesy of ESPN.com
The No. 10 overall pick in the 2012 draft, Dahl, 18, signed shortly thereafter and was able to play 67 games in his professional debut.
And what a debut it was.
The 6'2", 185-pound outfielder batted .379/.423/.625 with 106 hits, 41 extra-base hits, 12 stolen bases and 42/21 K/BB and was ultimately named the MVP of the rookie-level Pioneer League.
As one of the younger players at the level, the left-handed hitter led the Pioneer League in batting average, hits, extra-base hits and OPS (1.048).
Although he's extremely advanced for his age, there's no reason for the Rockies to rush him through their system. Therefore, an assignment to Class-A Short Season to open the 2013 season is a logical starting point, though there's a realistic chance he finishes the year at either Low- or High-A.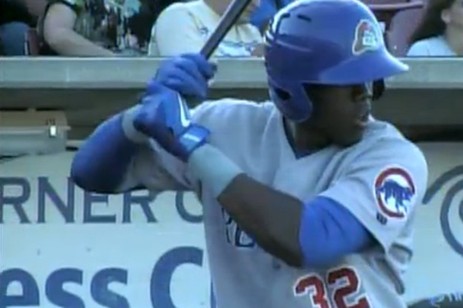 Courtesy of ChicagoNow.com
One of the more highly regarded players to defect from Cuba in recent years, Soler and the Cubs agreed on a nine-year, $30 million contract shortly before the international signing deadline.
Considering that he'll play in his age-21 season next year, Soler should excel at Low-A, especially after batting .338/.398/.513 with eight extra-base hits, 15 RBI and 6/6 K/BB in 20 games.
At 6'3", 205 pounds, Soler has plus raw power to all fields thanks to strong wrists and a quick bat. The right-handed hitter showcased surprisingly advanced plate discipline in his professional debut, and he demonstrated a knack for making consistent, hard contact.
He moves well for his size and shows good instincts on the basepaths, as he was successful in 12 of 13 stolen base attempts this past season. Soler's defense needs refinement—though that should come with experience—and his slightly above-average arm profiles well in right field.
Courtesy of MiLB.com
One of the more well-rounded prospects in the minor leagues (at least in my opinion), Trevor Story enjoyed one hell of a full-season debut. The 6'1", 175-pound shortstop batted .277/.367/.505 with 67 extra-base hits (18 home runs), 63 RBI, 15 stolen bases and 121/60 K/BB in 122 games.
A right-handed hitter, Story has the potential for a plus hit and power tool thanks to a lofty swing and ability to use the whole field. Not only does he employ advanced plate discipline, the 19-year-old also makes in-game adjustments and understands how to work counts in his favor.
He's an instinctual defender at shortstop with smooth hands and natural actions, and his plus arm is more than enough for the position.
I'll throw in one more prediction while I'm at it: Story will go 20-20 next season. There, I said it.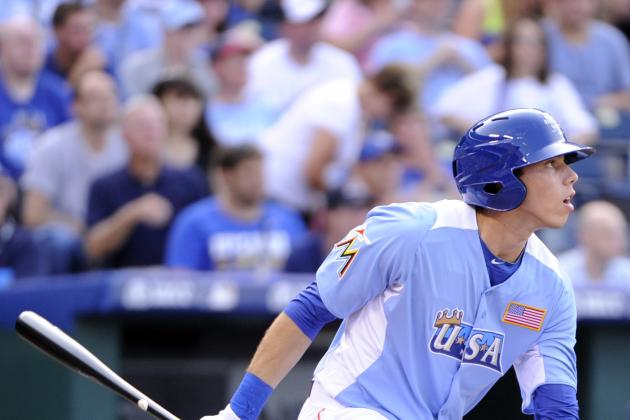 H. Darr Beiser-USA TODAY

Possessing one of the sweeter swings in all the minor leagues—not to mention a left-handed one—Christian Yelich has the potential to be a special hitter. Playing in 106 games for High-A Jupiter this year, the 20-year-old batted .330/.404/.519 with 131 hits, 46 extra-base hits, 20 stolen bases and 85/49 K/BB.
With a quiet but powerful lower half and excellent hand-eye coordination, Yelich is comfortable using the whole field and should always hit for a high average. His power continues to develop with the potential to be above average by the time he reaches the major leagues.
At 6'4", 190 pounds, his long strides and above-average speed should allow him to remain in center field. His only tool that doesn't grade as at least above average is his arm, though it should be a nonissue given his bright future as a center fielder.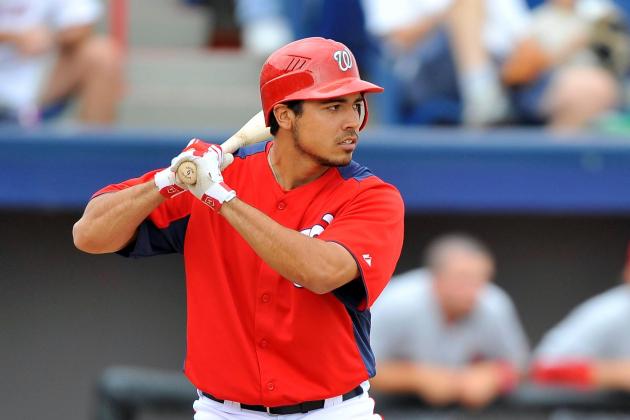 Brad Barr-US PRESSWIRE

The top hitter in the 2011 draft class, Rendon was expected to move through the Nationals' system quickly given his advanced hit tool, above-average power and highly impressive plate discipline.
Unfortunately, the 22-year-old injured his ankle in just the second game of the season playing for High-A, his third major ankle injury in as many years. Rendon returned in late July and still managed to play in 43 games, batting .233/.363/.489 with 18 extra-base hits and 29/23 K/BB.
At the plate, the right-handed hitter has strong wrists and a quick bat that give him a present plus hit tool, as well as a chance to hit for at least solid-average power in the major leagues.
Considering that's been injured off-and-on over the last three seasons, it's easy to forget that Rendon is actually an above-average defender at third base, with the instincts and hands to play second base if needed.
Even though he may open the season back at Double-A, it shouldn't take him long to reach Triple-A as the Nationals groom him for a potential late-season call-up.