10 Jeremy Lins We Missed the First Time Around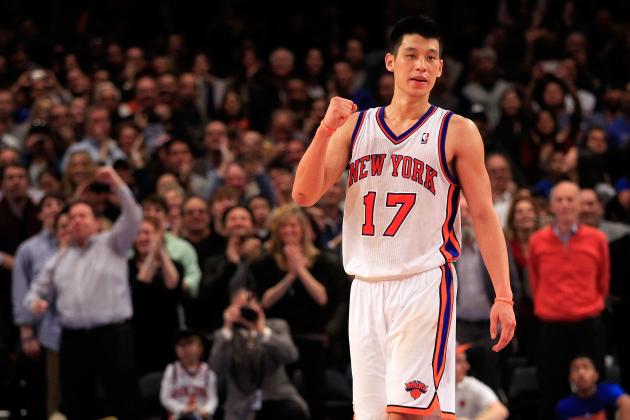 Chris Trotman/Getty Images

The phenomenon of Jeremy Lin's emergence is still such a compelling underdog story that it has us thinking back on other NBA players we missed coming out of college.
There have been dozens of successful undrafted NBA players, and a handful came from mid-major schools and NBADL beginnings like Lin.
We identified 10 underdogs who overcame similar obstacles as Lin, whether it be collegiate status, draft failure, initial struggles in the NBA or a path through the D-League.
Most didn't get the kind of global stardom Lin enjoys, but their hard work was still worth it.
*Statistics, awards and collegiate facts are taken from Pro Basketball Reference.
Begin Slideshow

»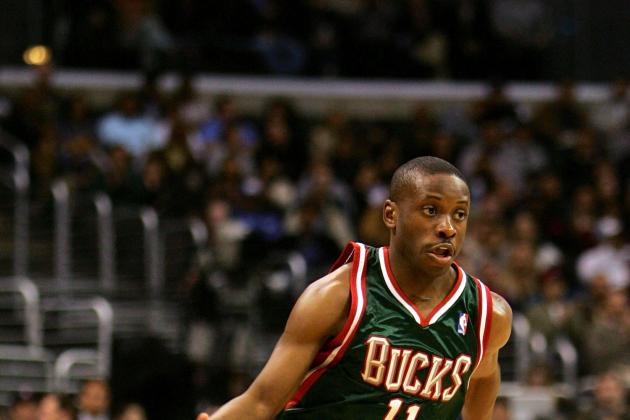 Stephen Dunn/Getty Images

Breakout Year: 2002-03
Who would have guessed a 5'5" guard from Eastern Michigan would have a 13-year NBA career with more than 5,000 points and 2,000 assists?
Earl Boykins excelled in college in the mid-1990s, but didn't get drafted and didn't get substantial playing time in the NBA until the 2002-03 season with the Golden State Warriors.
His time in Denver (2003-07) was the most exciting phase of his career. He used his incredible speed and agility to score 12.6 points and dish 4.1 assists per game coming off the bench during his four years as a Nugget.
It took a few years, but Boykins proved that an exceedingly undersized guard from a small school can thrive in the NBA.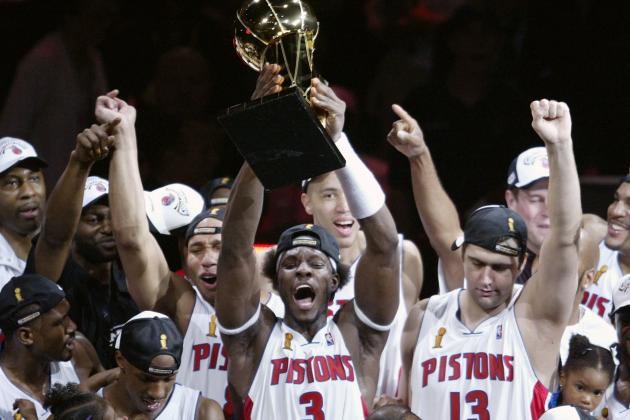 Tom Pidgeon/Getty Images

Breakout Year: (2000-01)
Before his Afro became famous and before he was an All-Star, Defensive Player of the Year and NBA champion Ben Wallace was an undrafted Division II product.
He split his college days between Cuyahoga Community College and Division II Virginia Union.
Wallace's work ethic earned him a spot on the Washington Wizards, and he later landed in Detroit, where his defense and rebounding ruled the NBA.
He was named NBA Defensive Player of the Year four times, as well as being selected to the Eastern Conference All-Star team four times.
Wallace had humble beginnings, but he ended up winning a ring with the Pistons and anchored one of the best defensive units of the post-Jordan era.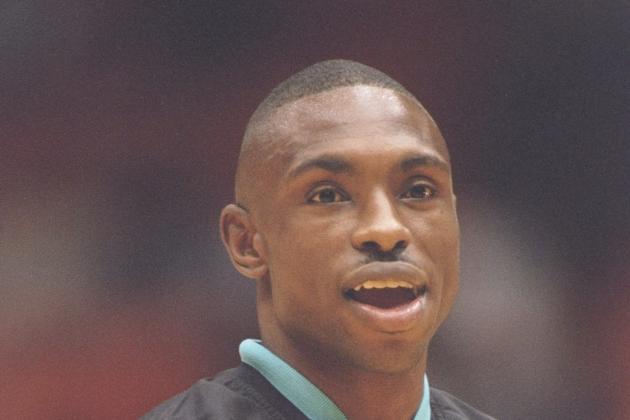 Elsa/Getty Images

Breakout Year: (1994-95)
One of the best underdog players of the 1990s was San Antonio Spurs point guard Avery Johnson.
These days, he's calling the shots as head coach of the Brooklyn Nets, but it's been a long journey for him to earn his stature in the NBA.
He played for three colleges, went undrafted, then proceeded to carve out a 16-year professional career.
The highlights of his playing days were a 1995-96 campaign in which he averaged 13.1 points and 9.6 assists and winning an NBA title in 1999.
Oh yeah, and he hit the game-winning shot to earn that title. Not bad for a guy who started out his pro career with the Palm Beach Stingrays.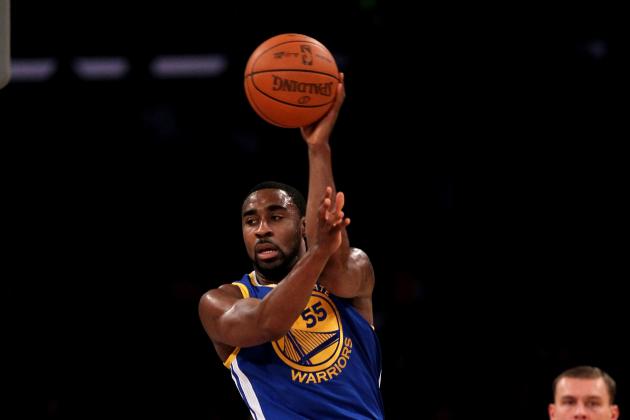 Stephen Dunn/Getty Images

Breakout Year: 2009-2010
Reggie Williams is similar to Jeremy Lin in the sense that he had a meteoric rise in the NBA in just a handful of games.
After his collegiate career at Virginia Military Institute, Williams played in France in 2008-09. Then an NBADL stint led to an NBA opportunity with the Golden State Warriors.
In 24 games for the Warriors during the 2009-10 season, Williams scored 15.2 points per game, shooting a searing 50 percent from the field.
He's now with the Bobcats and he's still young, so the jury is out on his career legacy. But his 2009-10 ascension was fun for the Warriors and took almost everyone by surprise.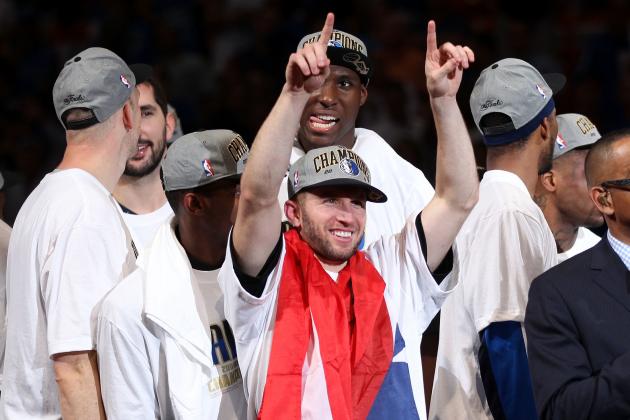 Mike Ehrmann/Getty Images

Breakout Year: 2008-09
He's the only foreign player on this list, but J.J. Barea played college ball in the United States at Northeastern.
The Puerto Rican's dominance of the Colonial Athletic Conference wasn't enough to get him drafted in 2006, but he was able to sign a contract with the Dallas Mavericks.
He didn't actually latch on with the Mavs for good until the 2007-08 season. But when he did, he was a phenomenal role player and playmaker off the bench. Barea scored 9.5 points and dealt 3.5 assists during Dallas' 2010-11 championship campaign.
Barea is barely 6' tall, but his quickness and ball-handling skills enable him to get into the teeth of the defense and score with floaters or kick out to teammates.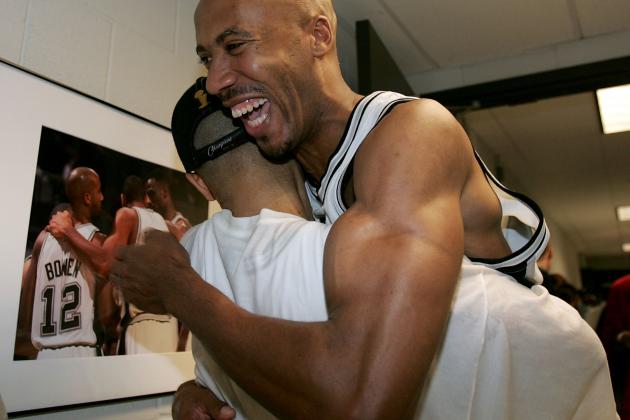 Ronald Martinez/Getty Images

Breakout Year: 2000-01
NBA scouts, executives and coaches didn't just miss Bruce Bowen the first time around. They missed him the second, third and fourth time around, too.
When the undrafted defensive specialist arrived at his fifth NBA franchise, he finally found a program that utilized his skills as a stopper and spot-up shooter.
The Cal-Fullerton product spent substantial time in Europe, then played for four NBA clubs until the San Antonio Spurs maximized his potential.
The rest is history, as Bowen won three crowns as a key part of the Duncan-Parker-Ginobili dynasty. He became the best swingman stopper in the league. He was effective in denying stars the ball and defending them once they did get it.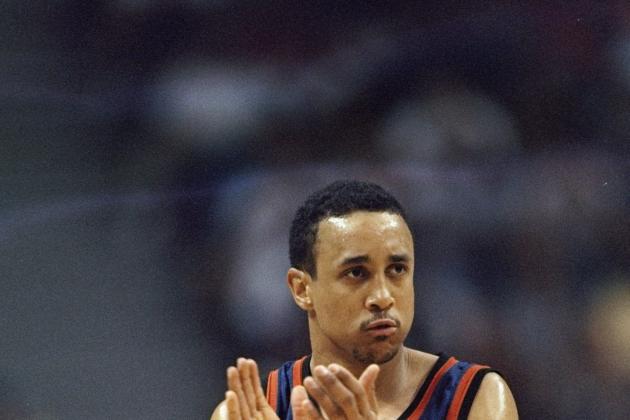 Vincent Laforet/Getty Images

Breakout Year: 1992-93
John Starks played college hoops at a major-conference school (Oklahoma State in 1987-88), but he spent most of his college days at Rogers State, Northern Oklahoma and Tulsa Junior College.
After that, the parallels to Jeremy Lin get interesting.
Starks went undrafted, got his NBA start in Golden State, then made a name for himself with the New York Knicks. Sound familiar?
His athleticism and competitiveness fueled New York's backcourt and helped spur the Knicks to Eastern Conference prominence. His sensational 1993-94 season, in which he averaged 19.6 points and 6.1 assists per game, resulted in a run to the NBA Finals.
And just like Lin, Starks will always have a special place in Knicks fans' hearts.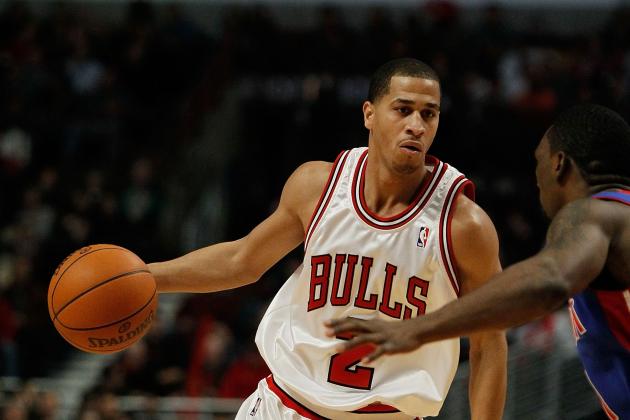 Jonathan Daniel/Getty Images

Breakout Year: 2003-04
After an under-the-radar college career that included Neosho County Community College and the University of Arkansas, Jannero Pargo was passed up in the draft but ended up signing with the Lakers.
It wasn't until he joined the Chicago Bulls in the middle of the 2003-04 season that executives, coaches and media realized how good a bench player he could be.
His overall production wasn't astounding, but he supplied some crucial reserve minutes on both sides of the ball during his time with Chicago and New Orleans.
Today, he's looking to establish himself as a vital player on the Wizards during John Wall's absence.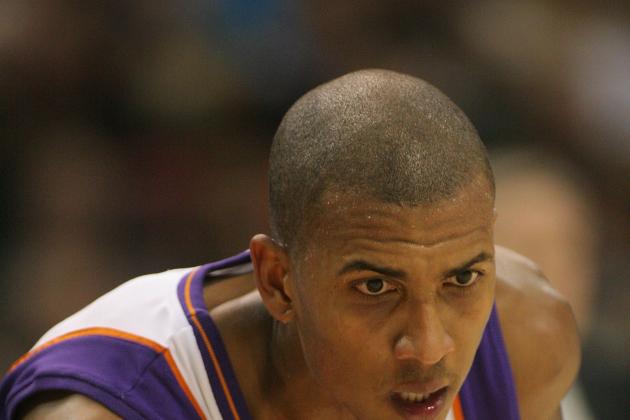 Domenic Centofanti/Getty Images

Breakout year: 2003-04
In his fourth NBA season, undrafted shooting guard Raja Bell finally made the step from being a seldom-used rotation piece to a featured player.
That 2003-04 season with the Utah Jazz was the beginning of five straight years of double-digit scoring, including three springs of playoff action with the Phoenix Suns.
Bell is on the downturn of his career, but considering he scored nearly 10 points per game on 40 percent three-point shooting throughout his career, he was a steal for both the Jazz and the Suns.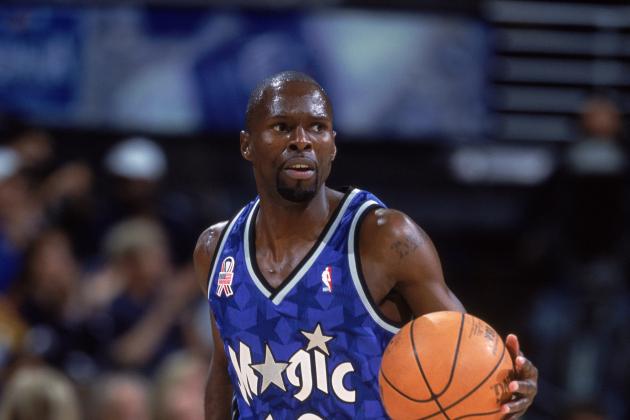 Brian Bahr/Getty Images

Breakout year: 1998-99
Football was his primary sport in high school, but Darrell Armstrong's work on the hardwood at Division II Fayetteville State built the foundation for a career in basketball.
He didn't make the instant jump from college to the NBA, but rather through the roundabout course of the USBL and four European teams.
Even when he reached the NBA with the Orlando Magic, he didn't reach his potential for years. In 1998-99, he finally broke through and was comfortable enough to excel as a facilitator, scorer and stifling perimeter defender.
Armstrong won the NBA's Sixth Man and Most Improved Player honors after that season, and followed it up with four more superb years in Orlando and two more solid ones in New Orleans.
For more NBA chatter, stats and interaction, follow me on Twitter: @Danielobleacher