Tebow: Running Back or Red Herring?
Use your ← → (arrow) keys to browse more stories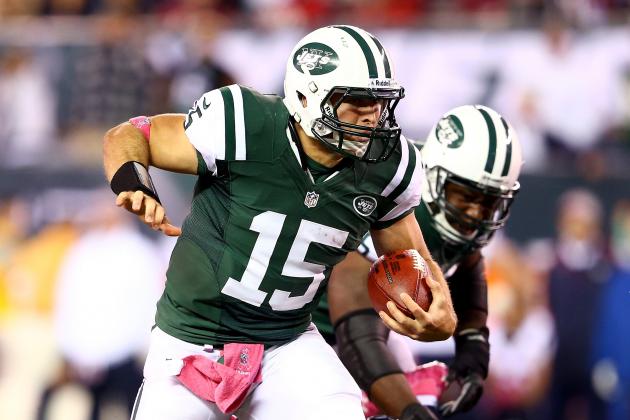 Al Bello/Getty Images

FLORHAM PARK, N.J. -- On Thursday, Jets coach Rex Ryan said he could consider using backup quarterback Tim Tebow as a running back. Asked to confirm later that afternoon, offensive coordinator Tony Sparano offered a cagey "We'll see" over his spectacles.