Predicting All 30 MLB Teams' Offseason Move That Fan Bases Will Hate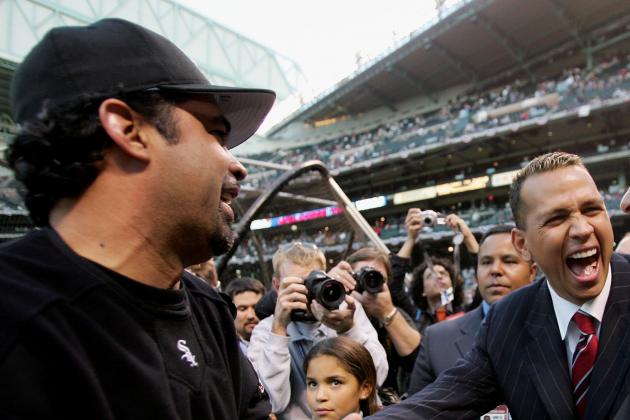 Elsa/Getty Images

Let's face it, not all moves made in the offseason are popular with the fan bases that support their favorite teams.
Rest assured, the intention of the front office making trades and signing players to free agent deals is always with the goal of fielding a competitive team, either now or in the future.
There are times when the best available deal means sending a fan favorite out of town, letting one walk into free agency to trim payroll for the future, or signing a one-time opponent that just gets under the fans' skin.
Here are some moves that all 30 teams could make (probably won't though) that their fan bases would absolutely hate heading into 2013.
Begin Slideshow

»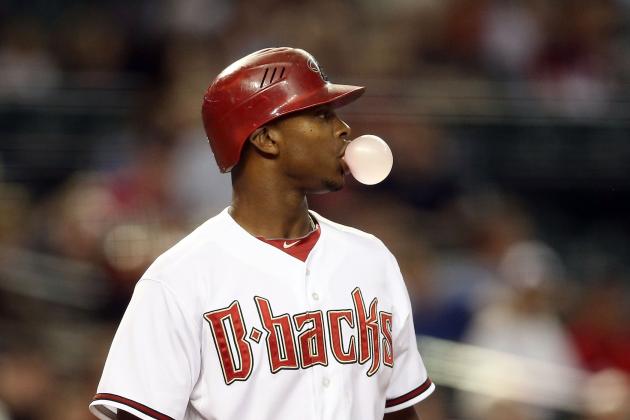 Christian Petersen/Getty Images

The Arizona Diamondbacks have already traded a few of their most recognizable faces in recent months in Stephen Drew and Chris Young (both to the Oakland A's).
They could be looking to move Justin Upton this winter as well, a move that would further deplete any star-power from the Diamondbacks lineup.
The Diamondbacks are looking to trim payroll and rebuild, but it would be an unpopular move in Arizona.
If they trade Upton, it would leave the DBacks with an outfield of Gerardo Parra, Adam Eaton, and Jason Kubel, with A.J. Pollock as the fourth outfielder.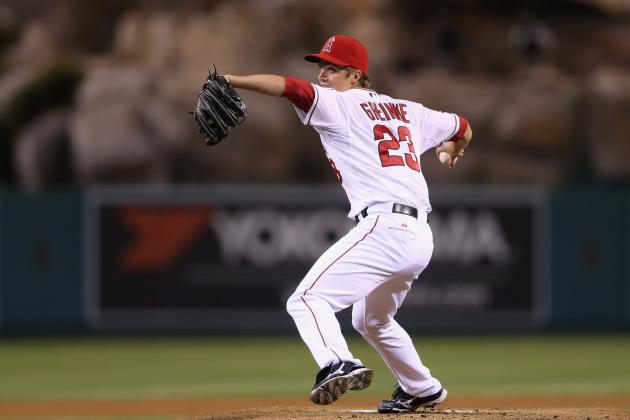 Jeff Gross/Getty Images

It's not that a signing of a player of Zack Greinke's caliber would bring instant displeasure to the fanbase. It wouldn't.
Greinke is a great pitcher who would help the Braves.
The reason fans would dislike this move is because it would tie up payroll that should be targeted at filling the holes left by the retirement of Chipper Jones at third base and the pending free agency and departure of Michael Bourn in the outfield.
The Braves already have a solid starting rotation and do not need to upgrade at that position when they have glaring holes in other spots of their roster.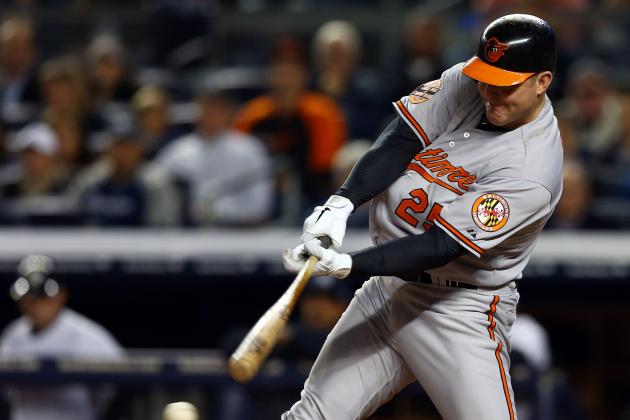 Elsa/Getty Images

The Baltimore Orioles need offense.
If there were ever a team that made perfect sense to add Josh Hamilton to their order, it would be the Orioles. They could use him in the outfield or at DH to help boost their lineup.
They've been rumored to be in the running for top free agents in recent years but have come up short.
This is the offseason they need to make a big push for Hamilton.
My fear, however, is that Baltimore will look at their success this year and rather than make that push, be content to re-sign an aging Jim Thome because of their love for his veteran leadership and hope that at age 42 he has just enough left in the tank.
Keep Thome, but as a bat off the bench. Go after the bigger fish this offseason and finally reel one in.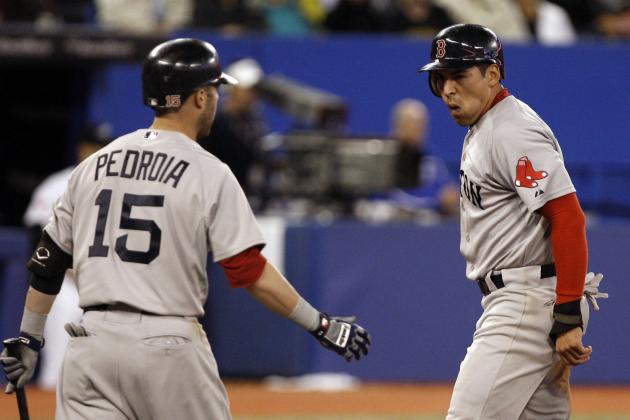 Abelimages/Getty Images

The mid-season moves that shipped Adrian Gonzalez, Josh Beckett and Carl Crawford to the Los Angeles Dodgers already freed up a ton of payroll for the Red Sox.
They could use that payroll flexibility to make a play for a top free agent, such as Josh Hamilton, or they could look to the model of the Oakland A's and Baltimore Orioles and finish rebuilding their team by shipping out the remaining high salaries in exchange for controllable young players that will be around for many years.
If Boston goes this route, look for Dustin Pedroia and Jacoby Ellsbury to be shopped this offseason (not necessarily traded, but they will kick the tires).
David Ortiz's return is also not guaranteed in 2013.
Long term it is the right move, but it will make for a difficult to watch 2013 season.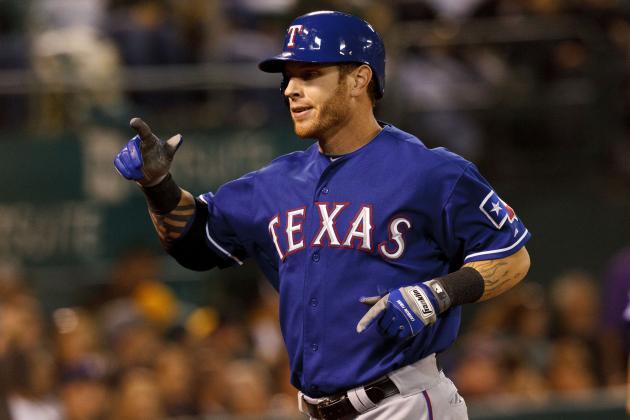 Jason O. Watson/Getty Images

Josh Hamilton is the type of marquee name and power threat that the Cubs have lacked since Sammy Sosa's departure.
Fans will actually love this signing in the short-term, but with the lack of the designated hitter position to utilize to keep Hamilton healthy for a full season, it will be a short-lived honeymoon.
Simply put, Hamilton's all-out-all-the-time play makes him injury prone.
At presumably $100-million and at least 5-years, this would be a signing that would hurt almost as much as the Alfonso Soriano contract has hurt the Cubs over the length of any deal.
Enjoy the fun while it lasts, because you'll be shaking your head by the time the deal runs out if the front office pulls the trigger...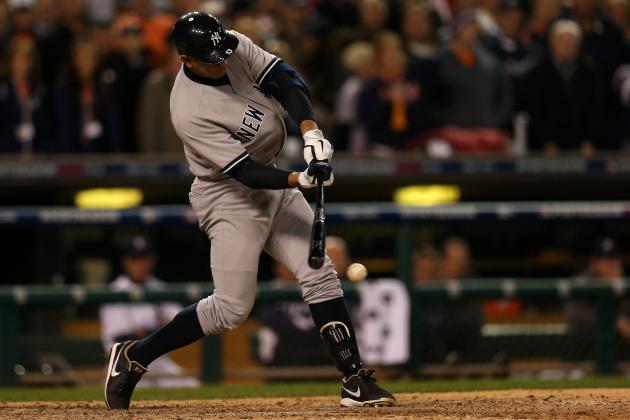 Jonathan Daniel/Getty Images

The Chicago White Sox are listed as one of the teams that could make a play for Alex Rodriguez this offseason.
A-Rod's best years are clearly behind him though and he wouldn't be nearly as productive in the South Side as Chicago's front office would be hoping for.
Besides that, A-Rod is a polarizing figure in baseball. You just got rid of one such figure in Ozzie Guillen, do you really want another guy that grabs headlines in the wrong way?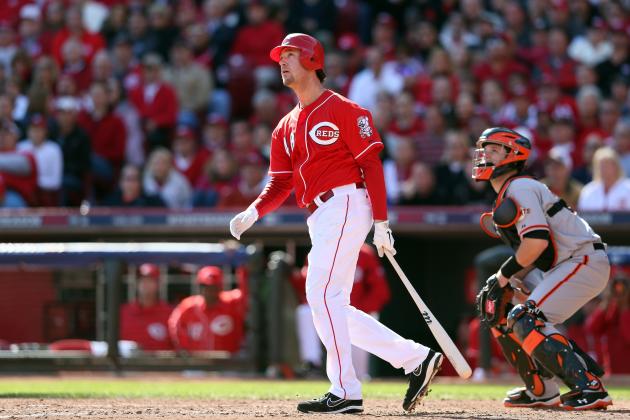 Andy Lyons/Getty Images

Unless the Cincinnati Reds can find a way to talk Josh Hamilton into a well-below market value contract to bring a reunion with his first Major League team, the team will need to find a way to keep slugger Ryan Ludwick under contract for next season.
Ludwick is expected to decline his option and test free agency.
After batting .275 with 26 homers and 80 RBI for the Reds in 2012, and a relatively weak free agent market for outfielders in general, Ludwick is due a nice raise from his $2 million salary this season.
The Reds need to do all they can to keep him, without having to drastically overpay.
It seems more likely that he will be elsewhere in 2013 though.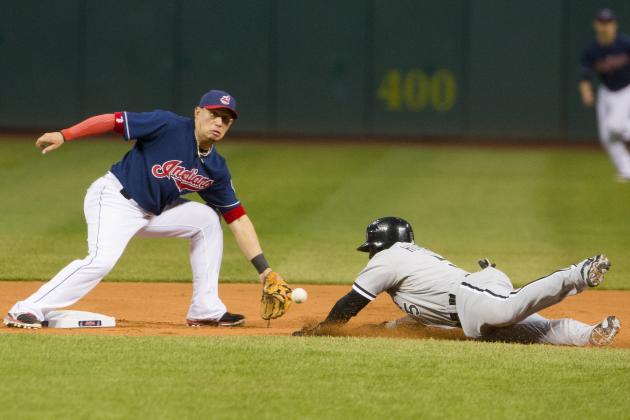 Jason Miller/Getty Images

Cleveland is expected to address holes in their roster through trade rather than free agency.
Trading Asdrubal Cabrera would allow them to fill a few holes given the scarcity of shortstops available on the market this winter. The problem with this is that it will open up a gaping hole in the middle of their infield.
At just 26-years old and still under club control for two years, the Indians will have to decide if it is worth creating one hole to fill two.
In an offseason where Grady Sizemore and Travis Hafner are unlikely to return, and Shin-Soo Choo could be dealt as he is just a year away from free agency, trading Cabrera would be an unpopular move with Cleveland fans.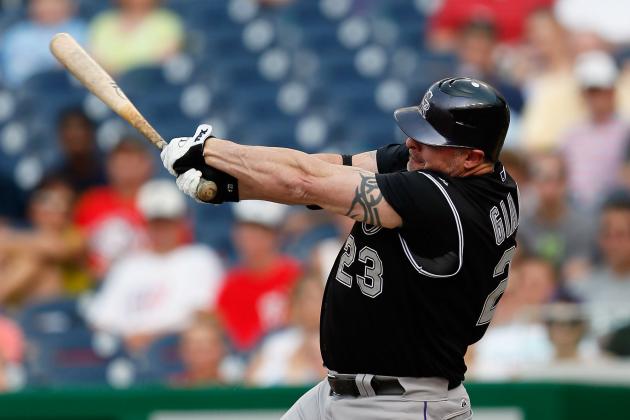 Rob Carr/Getty Images

Don't get me wrong, Jason Giambi is a great leader, as a player...
Offering him an interview for the open managerial position is a nice PR move and a cute story, but it shouldn't progress any further than that at this point.
Look at Ryne Sandberg for example. Former players need to earn their shot as Major League managers by working their way through the minor leagues and proving their value as a coach or manager.
Sandberg is a far more accomplished player than Giambi and has proven himself as a minor league manager, but he is still coaching in the minors.
Giambi, with no coaching experience at all, could wind up being a complete disaster for a Rockies team that already had a very poor showing in 2012.
It'll make headlines, sure. It will also be a complete disaster that will make the Mile-High fans wish Giambi had stayed on the bench as a pinch hitter.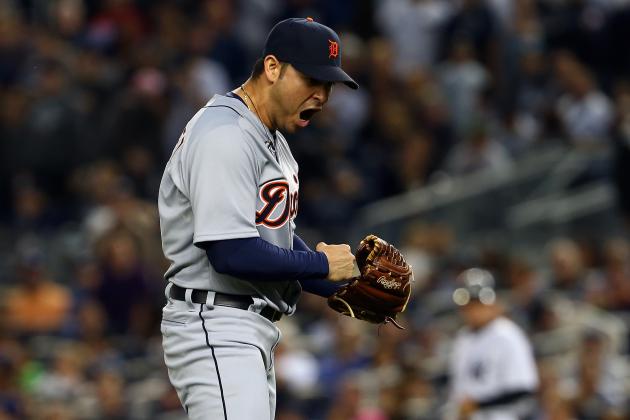 Alex Trautwig/Getty Images

With Justin Verlander set to make $20 million next year, Max Scherzer and Rick Porcello both second-year arbitration eligible and due a raise, and Doug Fister also arbitration eligible, it makes the decision to re-sign Anibal Sanchez a little more complicated.
Early indications are that Sanchez would like to re-sign with Detroit, but that will make for a rather expensive starting rotation.
Verlander and Scherzer are a lock to return. That means that the Tigers must decide if they intend to keep or let Sanchez go. If they keep Sanchez, do they keep Fister or Porcello? Or do they trade one of the two starters in exchange for another complimentary player?
Following a trip to the World Series, it'd be hard to part with any of the five starters.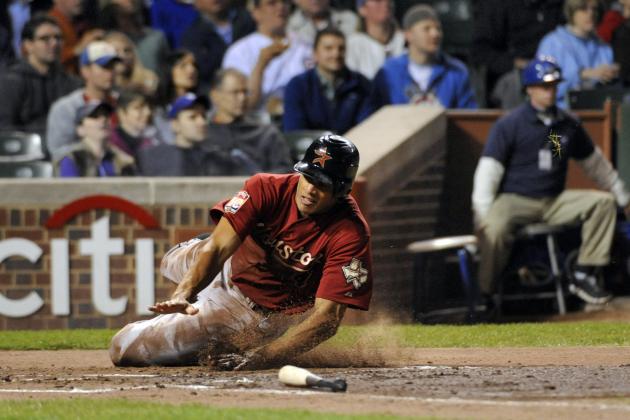 David Banks/Getty Images

Not much roster guessing on this one.
The Astros are rebuilding... They have been rebuilding for a while actually...
In the process, they will get their second straight No.1 overall pick in the 2013 draft. They also will have to build towards competing in the American League rather than the National League.
Tougher lineups and the addition of the designated hitter to reckon with will make this an unpopular move for a few seasons.
They will be forced to face off against one of the best lineups in the league in the Texas Rangers, a homer-happy Oakland A's lineup and an Angels lineup that boasts Mike Trout, Mark Trumbo and Albert Pujols.
At least Astros fans can look forward to watching a 50-year old Roger Clemens take the mound next season, presumably...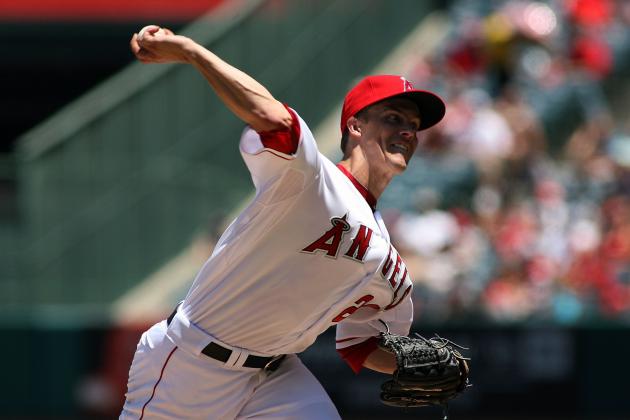 Jeff Golden/Getty Images

The pressure will be on the Royals front office to try to re-sign former Royals' ace Zack Greinke this offseason as he hits free agency for the first time in his career.
Greinke is not headed back to Kansas City though. He will find more money with a larger market and cash the check rather than offer a hometown discount to his former squad.
Kansas City will turn to the second-tier market or the trade market to land help for their rotation. With plenty of solid second-tier names available: Kyle Lohse, Anibal Sanchez, Brandon McCarthy and even Dan Haren (not a true ace anymore, but still an effective starter), losing out on Greinke should not be seen as the end of the world.
Not landing him will be a very disappointing reality for Kansas City fans this offseason though.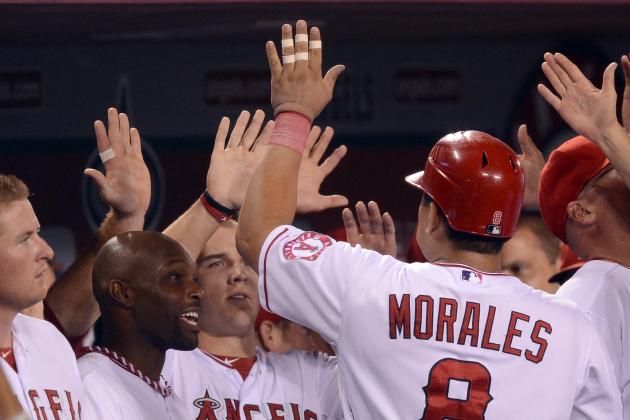 Harry How/Getty Images

Kendrys Morales is entering his final year of arbitration eligibility before hitting free agency after 2013.
With the signing of Albert Pujols last offseason and the emergence of Mark Trumbo last season, Morales is just simply out of spots to play regularly.
At just 22 homers and 73 RBI last season, Morales doesn't justify a huge payday in free agency (he is a Scott Boras client after all).
The Angels could use the DH spot for one of their other aging stars, or make a play for Alex Rodriguez to become their everyday DH (something the Angels have been linked to) by trading Morales before he hits free agency.
If the Angels could flip Morales for starting pitching help, that may be something that would be looked at favorably. Otherwise, trading a player who once held so much promise for the Angels future will leave a bitter taste for fans of the Halos.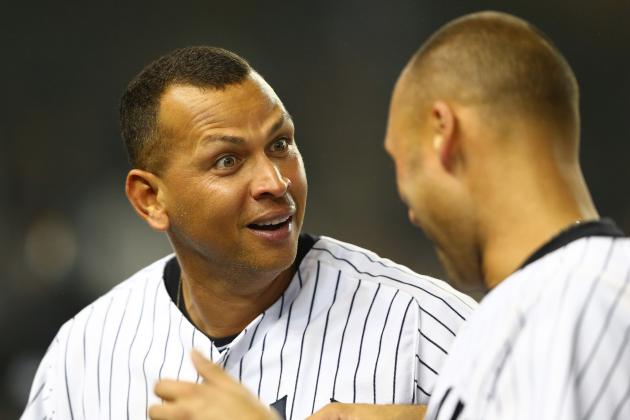 Al Bello/Getty Images

By now you're wondering just what it is that I have against Alex Rodriguez that I don't think he's a good fit anywhere?
Simple. Money.
At $28 million for next season, I just don't see A-Rod as worth the investment unless New York picks up at least close to $20 million of that salary.
That said, the Dodgers showed a willingness to eat large contracts this past season and could conceivably do the same with Rodriguez.
Perhaps a move to the National League and the protection provided by Matt Kemp, Andre Ethier, Adrian Gonzalez and Hanley Ramirez would be enough for Rodriguez to regain his MVP form.
If not, it'd just be an expensive move on an aging, declining former star who was recently benched in the most important games of the season.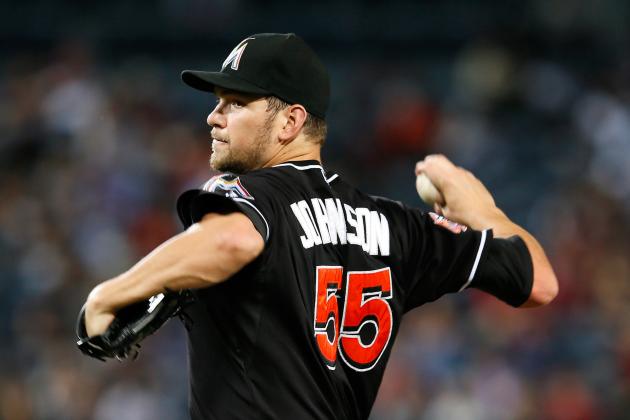 Kevin C. Cox/Getty Images

I guess it would depend on the return, but trading Josh Johnson figures to be an unpopular move in Miami.
I had originally written that retaining Ozzie Guillen would be the most angering move that Miami could make this offseason, but they forced me to rewrite this slide as they fired Guillen.
Trading Johnson won't rank anywhere near as high as keeping Guillen, but it still would have an impact on fan morale heading into 2013.
Now, say they are able to land Justin Upton from the Arizona Diamondbacks in exchange for Johnson, then maybe it's a deal worth considering.
Any lesser players or mediocre bats swapped for the pitcher, though, will be considered a failure and upset Miami fans that deserve better after tolerating a season of subjection to Ozzie.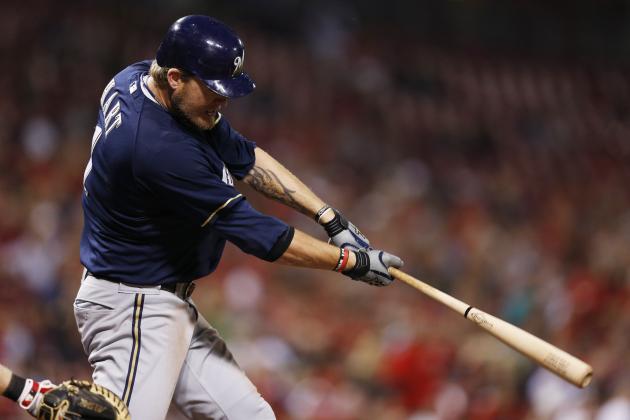 Joe Robbins/Getty Images

The Brewers would like to add veteran starters to their rotation as well bullpen help this offseason.
They'd also like to lock up Corey Hart to a long-term contract, but unless they can come to terms with him on an extension during the offseason, negotiations don't seem likely during the regular season.
A trade of Hart is very unlikely, however there would be no shortage of teams that would have interest if the Brewers did make him available.
The losers in the Josh Hamilton sweepstakes this winter could all give Milwaukee a call and pique their interest with a decent arm or two and perhaps some prospects to sweeten the deal.
After losing Prince Fielder last offseason, though, Brewers fans would not be very happy about losing another big bat in the middle of their lineup.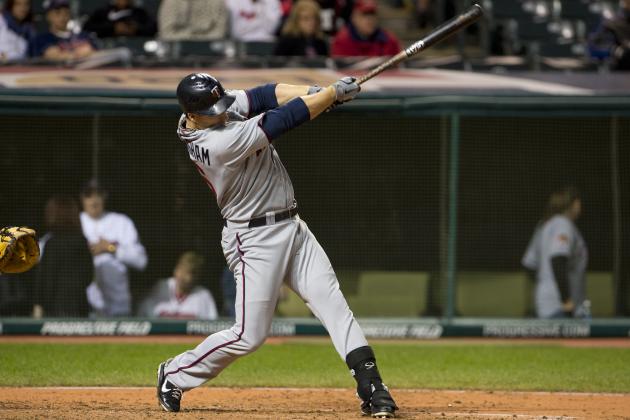 Jason Miller/Getty Images

Josh Willingham had a career year in 2012, his first in Minnesota. He belted 35 homers and drove in 110 runs for the Twins.
He could be an affordable fall back option for any team that misses out on Josh Hamilton this offseason. He also is a huge bat in the middle of the Twins lineup though.
With Minnesota in the hunt for rotation and bullpen help this winter, they could decide to trade their star slugger for a couple of arms to shore up both needs.
It could end up being a move that would actually make the team better, but it wouldn't be a popular move with the fanbase unless the name coming back is big enough to absorb the loss of power in the lineup.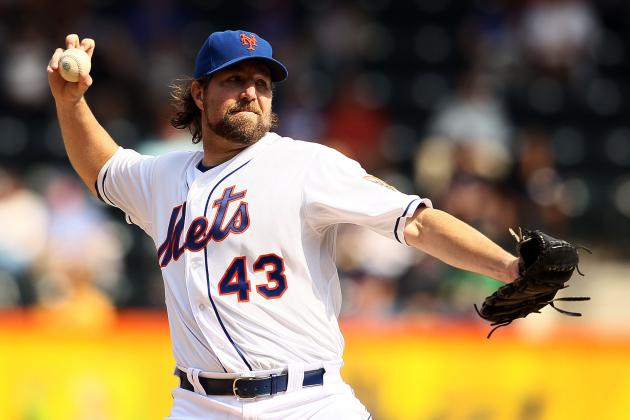 Alex Trautwig/Getty Images

The Mets face a couple of difficult decisions this offseason, perhaps none more pressing than what to do with R.A. Dickey.
The knuckleballer is in line for a contract extension following a breakout season at the age of 37 years old. He compiled a 20-6 record and 2.73 ERA for the Mets.
The Mets would like to lock him up to a long-term deal, but that's a bit risky given his age. An argument in his favor is that knuckleball pitchers tend to remain effective well into their 40's.
Rather than locking him up, though, the Mets could decide to trade him. His $5 million club option for next season would make him extremely valuable in a trade.
Another difficult decision for the Mets is whether to keep or trade 25-year old Ike Davis. Despite a low .227 batting average, Davis belted 32 homers for the Mets in 2012.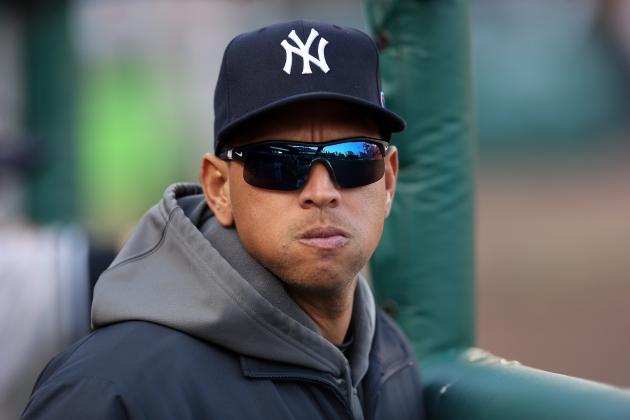 Jonathan Daniel/Getty Images

In one of the rare cases where fans would actually probably prefer a (once) truly great player to be traded, Yankees fans will come to hate their front office's decision to keep Alex Rodriguez with the team in 2013.
If not only for his complete disappearance in this year's postseason, the regular season should have been enough of an indicator that Rodriguez's best days are behind him.
At 37-years old, he is regressing quickly and becoming a colossal waste of the $28 million salary he will earn next season.
Certainly not all, but most Yankee fans would prefer to see A-Rod traded to the Los Angeles Angels, Chicago White Sox, Miami Marlins or any team willing to take on their polarizing third baseman that disappears in the playoffs.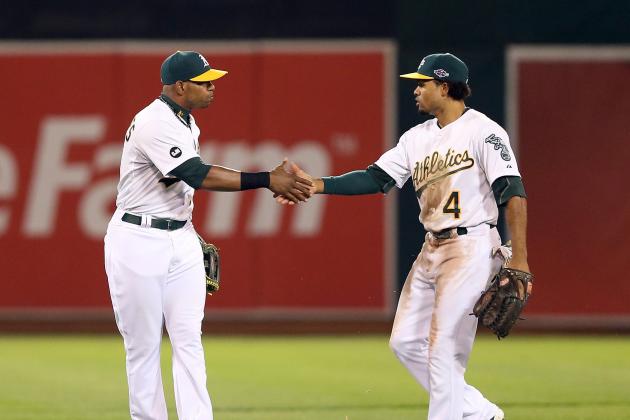 Ezra Shaw/Getty Images

Following the trade between the Arizona Diamondbacks and A's that landed Chris Young in Oakland this past week, it seems reasonable that one of the A's current outfielders is likely to be traded.
The two top candidates are Coco Crisp and, a much lesser possibility, Yoenis Cespedes.
Crisp and Cespedes represent two of the A's top paid players and with the addition of Young's $8 million salary (actually $8.5 million, but Arizona is chipping in $500,000), it is reasonable that Oakland will ship off one of the two in favor of keeping the much cheaper and still very productive Josh Reddick and Seth Smith.
Fans are very excited to see the type of player Cespedes can become in his second full season after already proving to be a star in the making in his rookie campaign.
On the other hand, the A's could sell high now on Cespedes and cash in with a crop of young prospects, something Billy Beane has been proven to love doing.
Crisp is a fan favorite and ignited the A's during their improbable 2012 run at the Division Title.
Unless they stick with an outfield/designated hitter platoon that involves all five outfielders, someone will wind up the odd man out.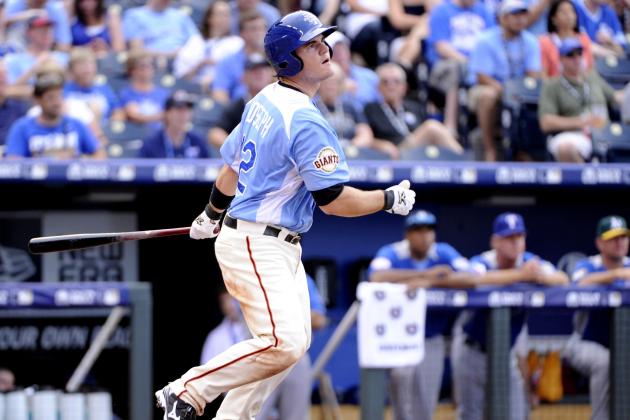 H. Darr Beiser-USA TODAY

The Phillies farm system is currently a bit depleted, to put it nicely.
Their need for bullpen help, and being a tiny bit handcuffed by Jonathon Papelbon's contract, makes it likely that they could be forced to dip into that farm system to find some help offensively and in the bullpen.
The top two prospects in their system that teams would certainly ask for are Trevor May, a 22-year-old right-handed pitcher currently in Double-A, and Tommy Joseph, acquired in the Hunter Pence deal from San Francisco. Joseph is a 20-year-old catcher currently playing in Single-A.
Rather than looking forward to prospects such as the above two being developed and brought up through the system, they could be starting for other teams as the Phillies deal them off for older help in an attempt to stay relevant right now.
Remember, the last time the Phillies built up their farm system it produced a core of Jimmy Rollins, Chase Utley, Ryan Howard and Cole Hamels. That core produced a competitive team for several seasons. Wouldn't it be nice to see another young core emerge that could keep the Phillies playing deep into October for several seasons?
It may not anger Philly fans too much in the short-term, but it will certainly give them a reason to boo when those players later start hurting their beloved "Phightin Phils" instead.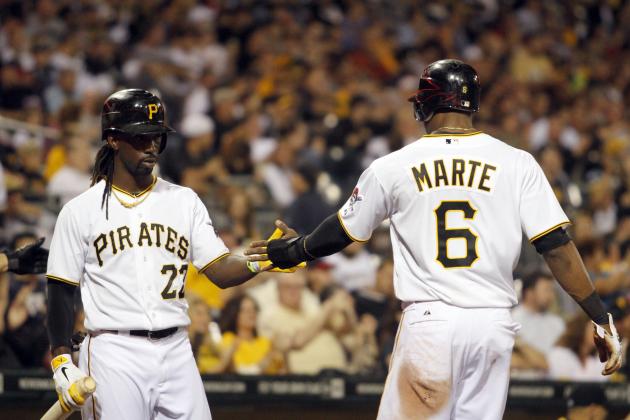 Justin K. Aller/Getty Images

There's an argument to be made that no moves are good moves in some cases.
For the Pirates, an organization used to shipping their stars elsewhere, this could normally be true.
The Pirates have an opportunity to take a step forward with their young talent though and need to add a few players to take that next step and become true contenders in 2013.
Add a bat, a rotation arm or two and some help to the bullpen.
The status quo is a reason to be upset this time...
Denis Poroy/Getty Images

Chase Headley's name was mentioned frequently leading up to the trade deadline this past July.
After having a breakout season offensively, he figures to be mentioned in trade rumors all winter long unless the Padres shoot down any notion that he could get dealt.
Considering that San Diego dealt away Adrian Gonzalez and also moved Kevin Kouzmanoff (before he regressed to minor league production) in years past, it stands to reason that they would be tempted to move their star third baseman if the right package of prospects were presented to them.
Maybe San Diego fans should just start investing in player jersey's with removable Velcro names and numbers on the back, because Headley seems to be the next star headed out of town, probably sooner rather than later.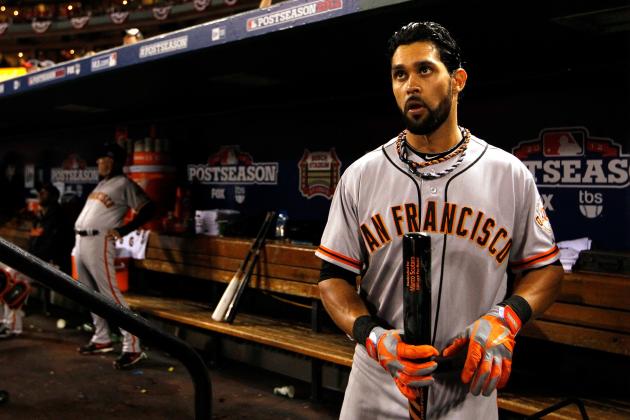 Kevin C. Cox/Getty Images

Perhaps the Giants magical postseason run this year will be enough to make Pagan give San Francisco a hometown discount and he re-signs to a team friendly deal.
If not, then expect him to benefit from the diminished market for outfielders created by Melky Cabrera's PED suspension.
He was exciting both offensively and defensively for the Giants. His 15 triples led the National League. He added 38 doubles and 29 stolen bases.
The odds are in favor of Pagan testing the waters as a free agent and seeing how much he can earn on the open market.
Chances are that the Giants would not match a multi-year, big-money contract after the contracts given to Aaron Rowand and Aubrey Huff in past years.
For now, let's just call it a gut feeling that the Giants retain NLCS MVP Marco Scutaro to play second base next season rather than letting him hit free agency.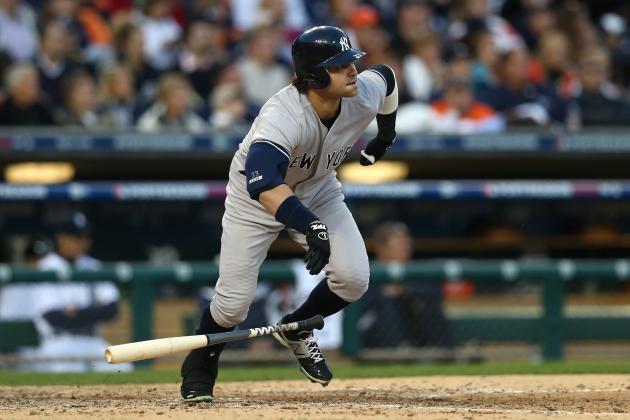 Jonathan Daniel/Getty Images

The move that will upset the Seattle Mariners fan base the most this offseason would be no move at all.
The Mariners were among the worst offenses in baseball last season and need a player in their lineup capable of mashing over 20 homers in a season.
The Mariners should make a play for Arizona's Justin Upton or free-agent-to-be Nick Swisher.
B.J. Upton would be another solid addition.
If the Mariners fail to address their offense though, they will find themselves even further behind the Texas Rangers, Oakland A's and Los Angeles Angels in the division.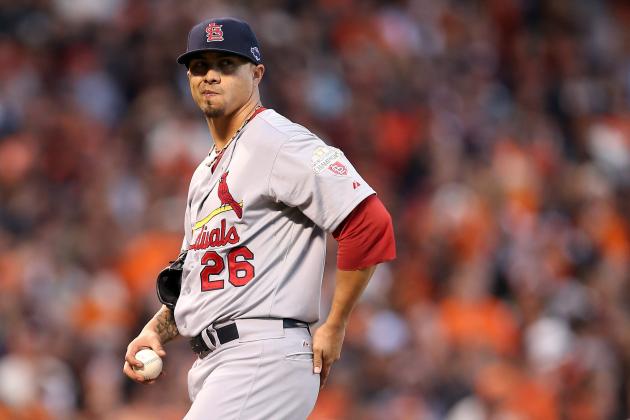 Christian Petersen/Getty Images

He may not have been able to get the job done in Game 7 of the NLCS, but Kyle Lohse got the job done to the tune of a 45-35 record dating back to 2008. He is 118-109 for his career.
Lohse went 15-6 in 2008. He was 14-8 in 2011, en route to a Cardinals World Series Championship and went 16-3 this season with a 2.86 ERA, helping lead them to the NLCS.
At 34-years-old, Lohse may want to take a shot at one more long-term contract that could go beyond what the Cardinals are willing to commit to him.
Another Cardinal that fans would like to have back, Lance Berkman...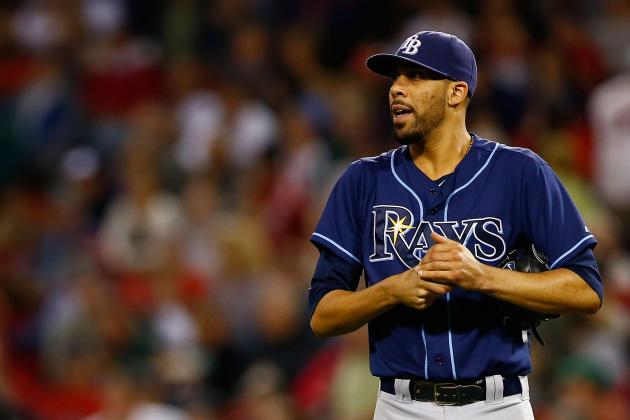 Jared Wickerham/Getty Images

According to Nick Cafardo of the Boston Globe:
Some baseball officials haven't ruled out the Rays dealing Cy Young candidate David Price to fill a couple of positions.
Considering the returns dealing teams have received for shipping out established pitchers in years past, it's reasonable the Rays could address several roster issues by dealing Price, or even to a lesser extent, James Shields.
Unless such a trade brought an immediate impact, a la the Trevor Cahill and Gio Gonzalez trades the A's pulled off last season, it will be an unpopular move in the short term in Tampa Bay.
For a team that already struggles to fill its stadium, that could further hurt the gate draw for the Rays.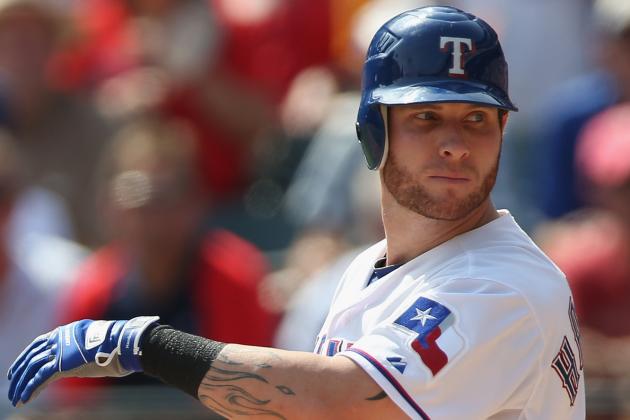 Ronald Martinez/Getty Images

It may be the financially responsible move, but it won't be the most popular move among Rangers fans.
Texas has decided to let Josh Hamilton, the 2010 AL MVP, test the free agency market before deciding whether they will match any offer for his services.
Hamilton's story is well known amongst baseball fans. It's that same story that leads to him being the most enigmatic free agent possibly ever.
It's understandable that Texas has concerns over Hamilton's injury history and off-field past. His talent is unquestioned though and they will miss his bat in the middle of their lineup if he leaves to go elsewhere.
Another unpopular move, allowing Mike Napoli to leave via free agency...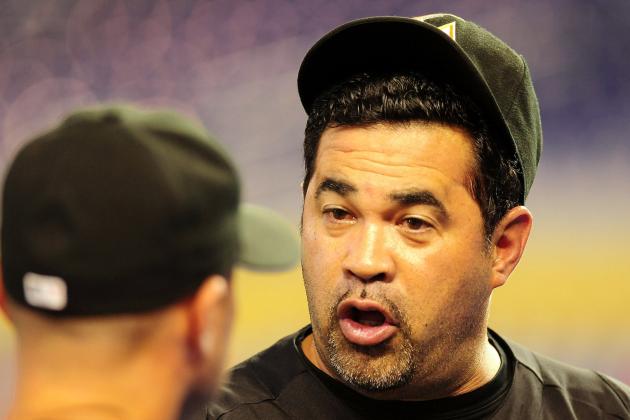 Jason Arnold/Getty Images

Okay, for the record, this isn't really rumored to be happening anywhere. I had Ozzie Guillen being retained listed for the Miami Marlins as a move fans would hate though, and given that he was just fired, I had to erase that slide.
That said, the Blue Jays are in need of a manager before they can focus on building their roster for 2013.
There certainly would be no higher profile signing than Guillen and there is also not a huge Cuban fanbase that he can alienate with references to Fidel Castro up in Canada.
There are always 25 players on the active roster and an entire minor league system that Guillen could begin clashing with as soon as he were to take over the reigns of Canada's only remaining professional baseball team.
Maybe he could run Jose Bautista out of town?
Let's just hope for the kind citizens of Canada that Guillen's name doesn't end up on their shortlist of candidates to interview.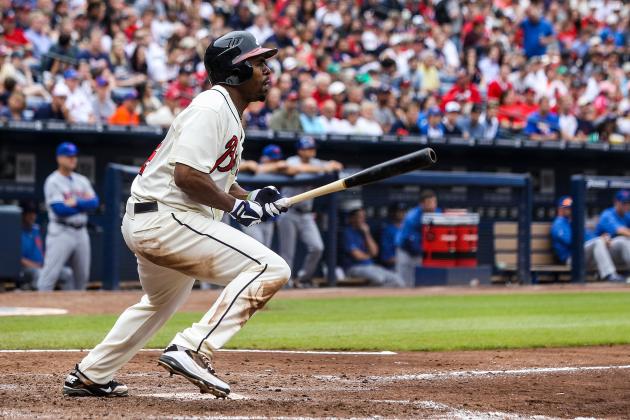 Daniel Shirey/Getty Images

Although the Washington Nationals would like to make a big play for Michael Bourn, it would likely take overpaying to land the outfielder.
This would hinder their payroll and quite frankly is not a necessary move given the presence of Jayson Werth (already overpaid) and Bryce Harper already able to man center and right field for the Nationals.
If they can free themselves of Werth's contract, then great. If not, let Bourn sign elsewhere and stick with what you've got.