The 10 Worst Moments in TUF History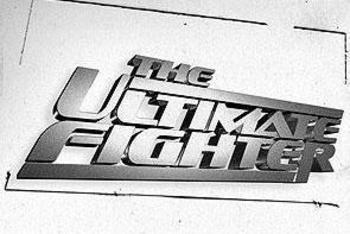 mma-paradise.com
The Ultimate Fighter is responsible for the pushing of many young athlete's careers and great moments in MMA.
Then there are the worst moments. The moments that shed a negative light on MMA and embarrassed the athletes involved.
Here are the 10 worst moments in the show's history.
Note: These moments are in chronological order.
TUF 1: Chris Leben Pees on Jason Thacker's Bed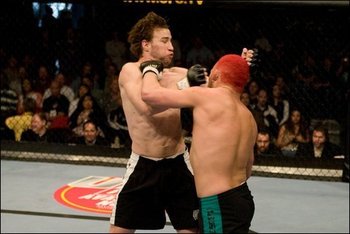 bebo.com
It's bad enough to pee on anybody's bed for any reason. It's even worse to do it for no reason and when the person hasn't done anything to make you do it.
Chris Leben showed that he had personality issues early on in TUF 1 when he got drunk the first night and peed on Jason Thacker's bed.
He looked like a bully and painted himself in a negative light.
TUF 1: Bobby Southworth Gets Too Personal with Chris Leben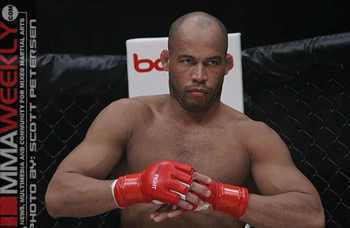 MMAweekly
Bobby Southworth crossed the line entirely in the first season when he dug into Leben's personal life.
Southworth called Leben a "fatherless bastard," an insult that hit way too close to home. To make things worse, when Leben went outside to cool off and sleep outside, Southworth (and Josh Koscheck) doused a sleeping Leben with a garden hose.
Real classy, Southworth.
TUF 5/TUF 8: Gabe Ruediger and Jason Guida Miss Weight, Kicked off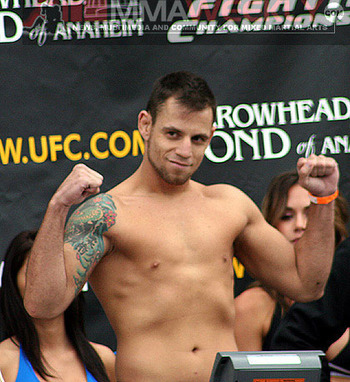 MMAweekly
Missing weight is an inexcusable action. Missing weight on a reality show that puts you in a positive or negative light with the UFC is completely unacceptable.
Gabe Ruediger and Jason Guida did just that when they were on the show. While Guida just showed up to the show generally out of weight, Ruediger pigged out on junk food when he should have been cutting weight and gave up in the middle of his cut.
For shame!
TUF 5: Noah Thomas and Marlon Sims Get in Serious Fight...Outside the Cage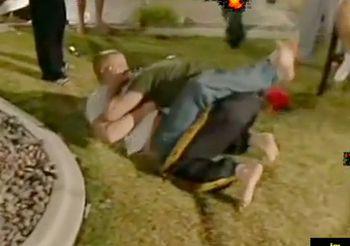 Speaking of not representing yourself well, Noah Thomas and Marlon Sims decided a street fight while in the house was a great idea. Boy, were they wrong.
Thomas and Sims got heated and got in a fight. To make it worse, the only thing the housemates did was cheer them on and tell them not to fight on the concrete.
Everything from a head kick to a slam was seen. It definitely hurt the image of MMA, but luckily, Dana White kicked them out of the house.
TUF 7: Jeremy May Gets Racist with Jesse Taylor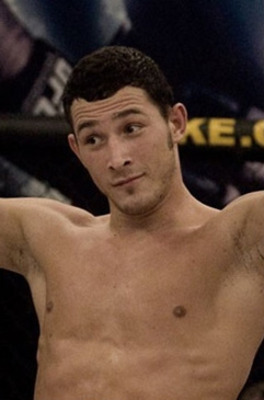 mmaplayground.com
It's one thing to try and get under someone's skin. It's another thing to try to do it while being racist.
Jeremy May wanted to provoke Jesse Taylor into hitting him so he would get kicked out of the competition. So, he decided to poke Taylor's Jewish heritage in the process.
Taylor would be restrained and May looked like a jerk. It was incredibly ignorant.
TUF 7: Jesse Taylor Gets Kicked off the Finale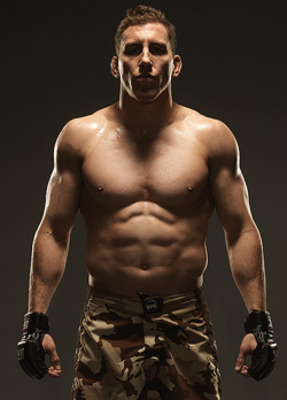 rankingmma.com
Speaking of Jesse Taylor, he was a part of a worst moment himself.
After making it in the finals, Taylor went on a drunk rampage outside the house that was simply embarrassing. He destroyed property and did it claiming he was a UFC fighter.
That is a real good way to piss off Dana White.
TUF 8: Splooshi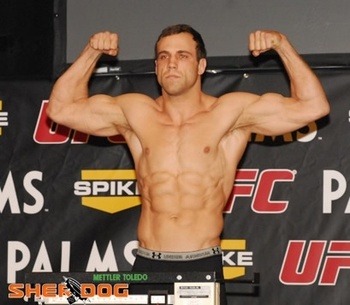 sherdog.com
A back-and-forth prank battle got out of hand quickly between teams on the eighth season.
People ate each other's food, which forced guys to play an ugly hand. After Tom Lawlor peed on his own fruit platter and the other team ate it, it set up one of the most disgusting comebacks ever.
Kyle Kingsbury ejaculated on a sushi platter and watched Dave Kaplan of the other team eat it. I feel that the comeback was a little over the top, though I did laugh at it.
TUF 8: Anything Junie Browning Did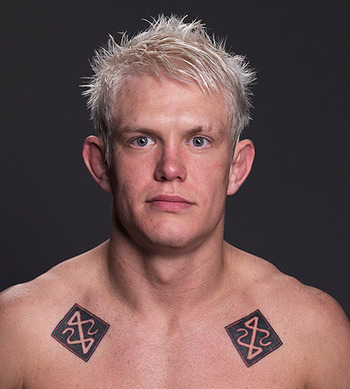 fcfighter.com
Junie Browning was a loose cannon. That much is certain.
Anything that he did while he was on the show was horrible. Whether it was jumping the cage after the fight to confront Efrain Escudero, throwing a glass at Shane Primm or generally being a lunatic, Browning was the worst personality to ever grace the show.
Luckily, he no longer works for the UFC.
TUF 10: Coach Quinton Jackson Fails to Check on His Fighter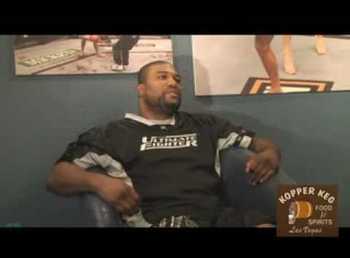 article.wn.com
Quinton Jackson was an awful coach. That was displayed in his two seasons as coach against Forrest Griffin and Rashad Evans.
To prove this is one of the worst moments in TUF history, after Demico Rogers lost his fight, Jackson left cageside and did not check on his fighter.
Rashad Evans had to come in and check on the fallen fighter. It was pathetic and a horrible example for any coach in MMA.
TUF 13: Tony Ferguson Gets Too Personal with Charlie Rader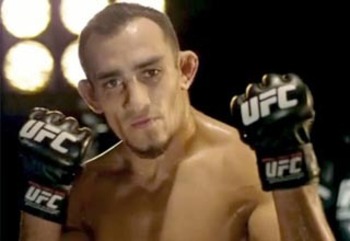 sports.yahoo.com
Tony Ferguson is a helluva fighter, but a moron of a drunk.
After getting drunk and messing around with other housemates, Charlie Rader poured some water on Ferguson's head as a joke. In response, Ferguson got a bit too personal.
Rader was in a heated custody battle for his kid and was very emotional about it. Ferguson went ahead to ask, "Where's your kid?" something that's not funny to even joke about.
It was just as bad as Bobby Southworth calling Chris Leben a fatherless bastard.
Keep Reading