The Coolest Trick Plays in Sports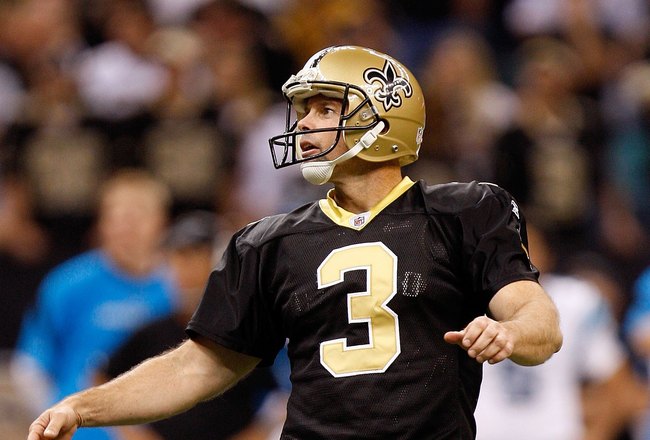 Ronald Martinez/Getty Images
Trick plays are often the most fun moments in a sports game.
They inject a cool, exciting freshness and make fans think, "Wow, how did they do that!"
From fake snaps by middle schoolers to outrageous catches in the pro leagues, tricks will continue to wow us forever.
Here is a list of the greatest trick plays in sports.
No. 20: The Wrong Ball
Pop Warner Little Scholars' players may be young, but this kid sure can act.
Maybe if football doesn't pan out, he has a future in Hollywood!
No. 19: Seattle Seahawks Fake Fieldgoal Pass
Is it just me, or was pro football more fun and happy-go-lucky back in the 1970s?
No. 18: Alabama's Fake Run
It's simply hilarious watching the whole Arkansas Razorbacks team chasing down a player who doesn't even have the ball.
Feels just like Arkansas' rivalry with the Alabama Crimson Tide, doesn't it?
No. 17: Bouncing off Carlos Boozer
A powerful example of Carlos Boozer's finest Chicago Bulls defense against the Washington Wizards in 2003. Cheer up, Bulls fans!
No. 16: Fake Lacrosse Pass-off
Lacrosse is the most fun, unwatched sport in America.
Maybe if more fans see the clever, sneaky pass-off play, they will give the game a try.
No. 15: Kobe Bryant Backboard Pass
We've all seen this tried on the playground, but only Kobe would have the cojones to try it in a real NBA game.
No. 14: New Orleans Saints Laterals
The New Orleans Saints nearly won this game with a miracle series of laterals for a touchdown.
Even more amazing: John Carney actually missed the extra point and the Saints lost the game.
No. 13: Roger Federer Between the Legs
Is it chance that Federer's career resurgence began soon after making this shot against Novak Djokovic?
No. 12: Nebraska Huskers' Fumblerooski
Ranked no. 28 on ESPN's "Top 30 Plays of the Last 30 Years" list...and with good reason.
How often do you see an offensive lineman rumble down the field for a critical touchdown?
No. 11: Fake Throwout and Tag
Baseball isn't known for its trick plays, but this is a classic.
The pitcher actually makes the entire stadium think he has thrown the ball then sprints (and how many pitchers sprint, let's be honest) and tags the player out.
No. 10: Trinity University Tigers Laterals
The lateral is gimmicky to begin with, but how can you actually manage 15 lateral passes and still win the game?
Please, Andy Reid, don't give it a try. It was a one-time thing.
No. 9: Chicago Bears Misdirection Punt Return
As a Bears fan, this is an all-time personal favorite.
The lesson, as always: never kick to Devin Hester!
No. 8: Boise State Broncos vs. Oklahoma Sooners 2007 Fiesta Bowl
This video pleases everyone: You can put it on SportsCenter because of Boise State's awesome trick plays or on Lifetime Network because running back Ian Johnson proposed at the end of the game.
No. 7: Phil Mickelson Backward Shot
Was this what Mickelson was trying to accomplish at Winged Foot?
No. 6: Presbyterian College Blue Hose's Bounce Pass
I had no idea this move was legal until I watched the video.
No. 5: Music City Miracle
Many fans from below the Ohio River do consider this an act of God.
No. 4: Miami Dolphins Unleash the Wildcat
It may be no fun anymore, but when it was first unleashed, the Wildcat was the coolest play in sports.
No. 3: Driscoll Middle School Trick
They may be half your size, but those middle school kids know how to trick you on a football field.
Driscoll's team planned the trick perfectly, sauntering up to the play and then suddenly protecting its quarterback as he sprints to the end zone.
No. 2: Pittsburgh Steelers Fake Reverse Pass
In the best moment of his career, before he was overpaid by Washington Redskins owner Dan Snyder and settled for mediocrity, Antwaan Randel-El launched this bomb strike to Hines Ward to win Super Bowl XL.
Definitely something to tell the grandkids.
No. 1: New Orleans Saints Super Bowl Onside Kick
Sean Payton's decision to make an onside kick against the Indianapolis Colts remains the gutsiest call I have ever seen an NFL coach make in a Super Bowl.
The fact that it actually worked and basically won the Saints the game sealed Payton's status as one of the game's best coaches.
Keep Reading