NFL Picks Week 7: Which Teams Face Must-Win Games?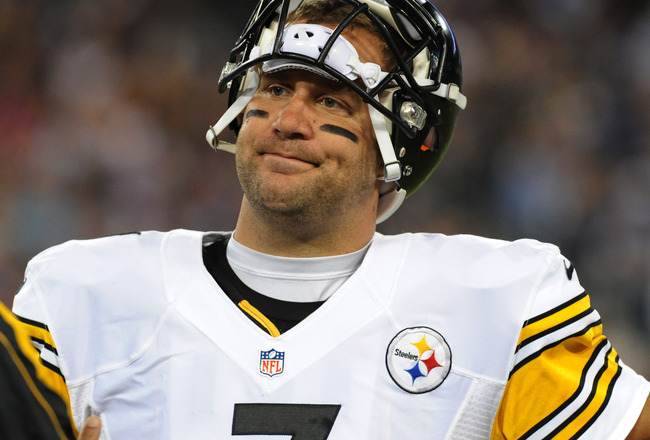 Al Messerschmidt/Getty Images
We're entering the breaking point of the 2012 NFL season.
Of course every game is a must-win throughout the duration of any season, but Week 7 of this year is an interesting phenomenon.
There are 14 AFC teams without a winning record and 11 NFC teams without a losing record. In short, some clarity is needed before November rolls around, which puts more emphasis on must-win.
The Pittsburgh Steelers are one of those teams featured this week, because the Steel Curtain sits at 2-3 and third place in the AFC North. Most definitely uncharacteristic when it comes to what Pittsburgh's norm of consistently has been since the turn of the century.
On the road this week against the Cincinnati Bengals, it's Pittsburgh's first divisional matchup of the season and the Steelers have yet to win away from home. So, you can imagine the implications of this midseason contest.
There are, however, other teams that must emphasize victory this weekend: Because losing now only makes November and December more difficult for a shot in January.
Tampa Bay Buccaneers (vs. Saints)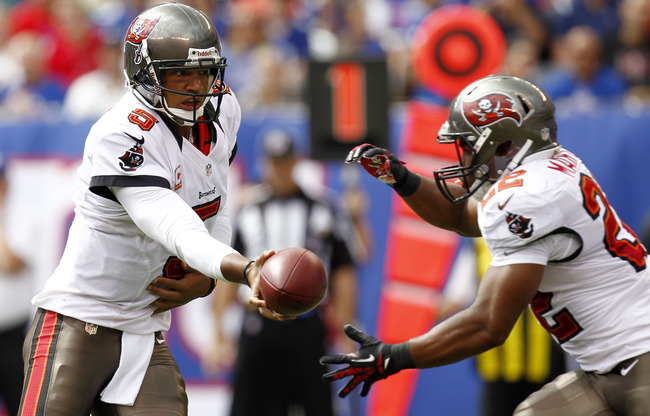 Jeff Zelevansky/Getty Images
The New Orleans Saints may only be one game down of the Tampa Bay Buccaneers, but this game is more important for Greg Schiano's crew.
For one, the Saints are 0-3 in the NFC and face arguably the NFL's toughest schedule from Week 8 through Week 14. So a win for the Saints is only likely to give them a slightly higher draft pick and become a more dangerous spoiler later on.
As for the Bucs, Tampa sits at 2-3 and is 1-0 in the NFC South. With five divisional games remaining and a more favorable schedule coming up, momentum is needed to remain in the postseason mix. Games against Minnesota, Oakland, San Diego and Carolina are next and all are winnable as well.
Plus, the next time Tampa Bay plays the Saints it will be in New Orleans. In short, winning at home against a division rival must occur. Also, NOLA fields one of pro football's worst defenses across the board.
The Saints are weak against the run and pass, and allow an average of 456 total yards per game. Considering Tampa is presenting a sound two-back tandem in Doug Martin and LeGarrette Blount, as well as true No. 1 receiver in Vincent Jackson, Josh Freeman and the offense better move the rock.
If not, New Orleans is certainly more than capable of pulling the upset and ruining Tampa's season in October.
Buccaneers 30, Saints 28
Dallas Cowboys (at Panthers)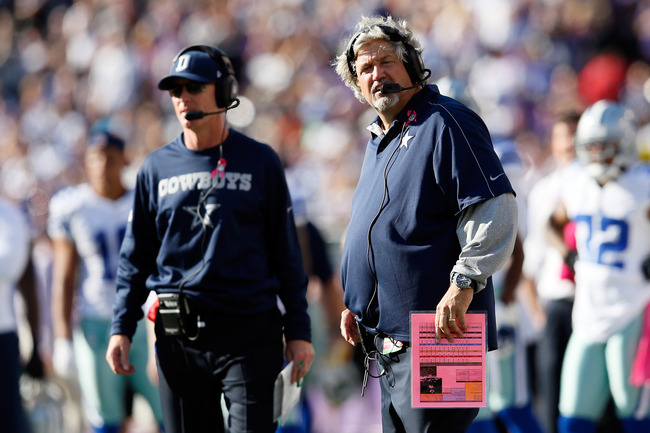 Rob Carr/Getty Images
Heading into Week 7 the Dallas Cowboys sit in last place of the NFC East at 2-3.
On the bright side, the NFC remains rather wide open from an all-encompassed perspective and Big D still has five divisional games remaining. Playing on the road against the Carolina Panthers this week, Dallas faces an enormous must-win situation.
Carolina is 1-4 and on the brink of a catastrophic breakdown as it rides a three-game losing streak: Not to mention since the Cowboys won over the Giants in Week 1, who steamrolled the Panthers in Carolina, Dallas is definitely expected to bounce back here.
The Panthers have a few standout players defensively, however, altogether the Cats still allow 377 total yards per game. Possessing so much talent on offense, Dallas cannot get inconsistent because Carolina is quite capable of applying quarterback pressure and capitalizing off turnovers.
On the defense, DeMarcus Ware and Co. have to contain Cam Newton and play physical coverage. Newton is in a sophomore funk right now and the passing game has taken a plunder compared to 2011. If Ware can get pressure, Big D significantly increases its odds of winning.
And with the Giants, Falcons and Eagles as Dallas' next three games, losing here would all but end Jerry Jones' hope for a postseason berth.
Cowboys 26, Panthers 17
Arizona Cardinals (at Vikings)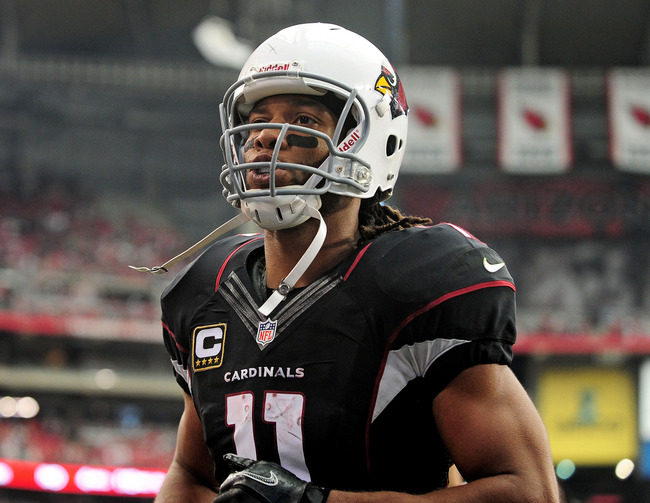 Jennifer Stewart-US PRESSWIRE
Beginning 2012 at 4-0, the Arizona Cardinals certainly appeared quite legitimate after beating the Patriots in New England and the Philadelphia Eagles thereafter.
Unfortunately, the Card's currently ride a two-game losing streak and play the Vikings in Minnesota this week: Last season the Vikings trounced Arizona, 34-10, in the Metrodome.
Fast forward to 2012 and the Cardinals need a win to keep fighting in the NFC West. The entire division is filled with strong defenses, rushing offenses and capable quarterbacks...except Arizona regarding the latter two.
After all, John Skelton's overtime interception was the ultimate decider in last week's loss at home against Buffalo.
In addition, the Vikings are just as explosive as Arizona on special teams. For as reliable as Patrick Peterson can be, Minnesota has Percy Harvin and Marcus Sherels to win the field position battle. Now yes, Jay Feely's miss really hurt the Cardinals heading into overtime after his 61-yard slam.
Nevertheless, Arizona is more desperate for a win because the schedule presents San Francisco, Green Bay and Atlanta before Thanksgiving. Without a consistent rushing attack or pass protection, the Card's have to win the field position battle versus Minnesota.
Still fielding a consistently reliable defense, Arizona can goose-egg the Vikings and win with Feely's leg. The concern is Ken Whisenhunt's offense against Jared Allen and Minnesota's front seven.
Vikings 20, Cardinals 14
Pittsburgh Steelers (at Bengals)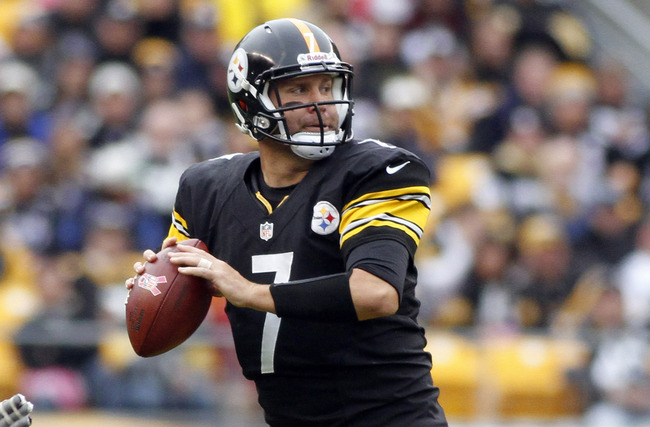 Justin K. Aller/Getty Images
Seven teams in the AFC sport a losing record heading into Week 7, and the Pittsburgh Steelers are surprisingly one of those teams.
Or is it not surprising?
Well for one, the Steelers have been battling injuries galore and aren't the youngest of teams across the board either. The road loss to Tennessee in Week 6 was certain evidence of that, along with a prior loss on the road in Oakland.
And had it not been for Michael Vick's case of fumblitis, the Steelers would have another loss.
Tie everything together and Pittsburgh faces a must-win in Week 7 at the Cincinnati Bengals. Ironically, all three of the Steel Curtain's losses have come on the road and Ben Roethlisberger's pass protection remains a concern, even with healthy linemen.
Cincy has collected 20 sacks already this season and is rightfully expecting more on Sunday night. The good news for Pittsburgh, though, is that the Bengals are suspect against the pass and not so impressive at shutting down the run.
Simply put: A win here is imperative with the lineup batting Washington on deck and the New York Giants in the hole. Also, don't discount the Ravens or Browns because both have proven to move the rock with good balance.
Bengals 24, Steelers 19
Follow John Rozum on Twitter.
Keep Reading