Big Ten Football: Every Team's Hollywood Story Line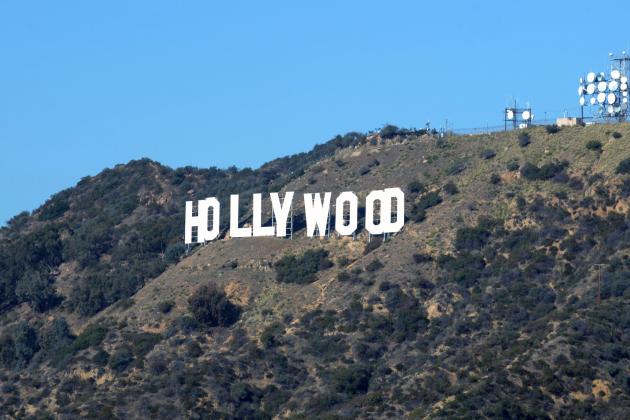 Kirby Lee-US PRESSWIRE

The Big Ten conference may be down in football this season, but the conference is still providing many interesting story lines. Many of which may sound similar to some of Hollywood's biggest blockbuster hits.
While the on-field battles every Saturday may look like something you might see in "The Hunger Games," fights between little boys and girls without the typical talent level the Big Ten provides—each team has their own story line to follow throughout the season.
Begin Slideshow

»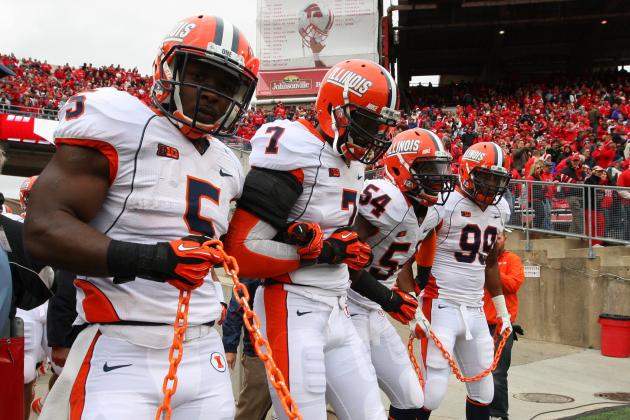 Brace Hemmelgarn-US PRESSWIRE

"Superbad"
There is no other way to describe Illinois' performance so far this season, they have been super bad. Their defense was supposed to be great, but in six games against FBS opponents they've allowed 35.8 points a game.
This team was supposed to be better without the recently fired Ron Zook, and were looking at the possibility of winning their division since Ohio State and Penn State are ineligible, but instead they are 2-5 and 0-3 in conference play.
Perhaps the Illinois fans are starting to suffer from separation anxiety in regards to Zook—like Michael Cera and Jonah Hill were in the movie.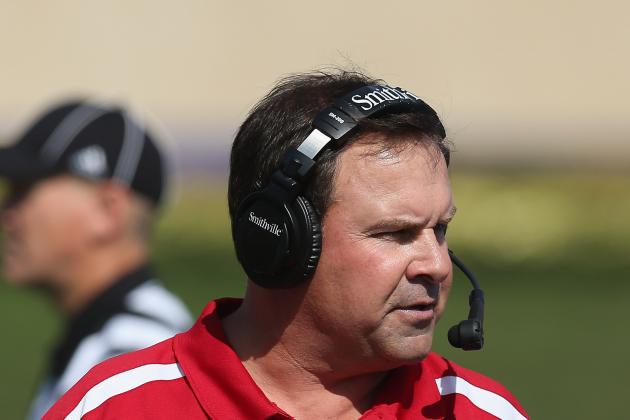 Jonathan Daniel/Getty Images

"Good Luck Chuck"
For anyone who made a good choice and didn't watch "Good Luck Chuck" here is a quick and kid-friendly recap. Chuck, played by Dane Cook, is a good luck charm to any girl he "meets," afterwards the girl marries the next guy they "meet." The struggle comes when Chuck meets Cam, played by Jessica Alba, and wants the shenanigans to stop so he can finally get the girl.
For so long Indiana has been the floor mat that other teams in the Big Ten just wipe their shoes off on every Saturday during the college football season, much like Chuck was for girls in the movie. Any team that needs a win just looks forward to their chance to play the Hoosiers.
Head coach Kevin Wilson is trying to change that, but thus far has been unsuccessful in his attempts—he is 0-11 in Big Ten play. However, after back-to-back close loses against Michigan State and Ohio State, Wilson and the Hoosiers are about to find their win, their Jessica Alba.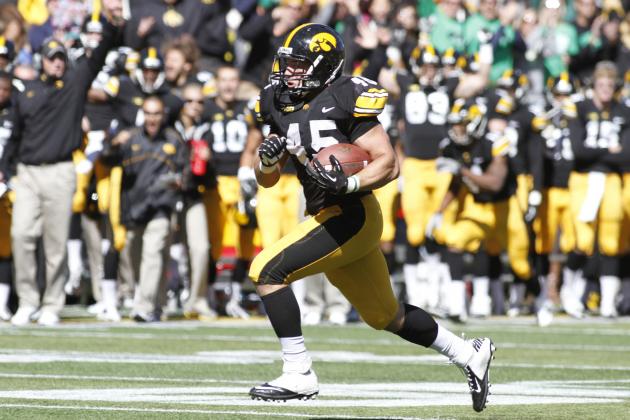 Matthew Holst/Getty Images
Mark Weisman
"Groundhog Day"
Every season, no matter what happens, Iowa and Kirk Ferentz always seems to have the same story. Seven or eight wins, an overrated QB, a bland defense and an incredible amount of injuries and suspensions at runningback position.
This season is no different—Iowa is 4-2 and looking solid to get to their seven to eight win total. Their highly rated QB has thrown more interceptions than TDs and their starting runningback was listed as a backup fullback when the season started. Now he, Mark Weisman, is doubtful to play against Penn State on Saturday.
The funny thing is this repetition seems to be okay with Hawkeye fans since none of them have dropped a toaster in their bathtubs to end the monotonous cycle, at least not that I know of.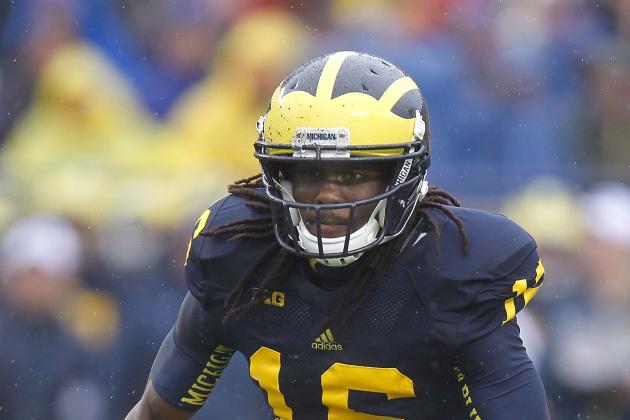 Gregory Shamus/Getty Images

"Forrest Gump"
When Brady Hoke took over Michigan's football program he promised to bring it back to what it used to be, not only in success, but also in playing style—an offensive style that was built around a pocket passer and a power running game. Hoke didn't take into account that his best, and only proven, player on offense was QB Denard Robinson, a QB to which neither "pocket" or "passer" applies.
Michigan tried to start that transformation this season, but horrible offensive showings against Alabama and Notre Dame got Michigan back to doing what they do best, and that is saying "run, Denard, run."
The same method worked best for Forrest Gump his entire life, and as long as Robinson is the QB at Michigan, his legs will be their best threat.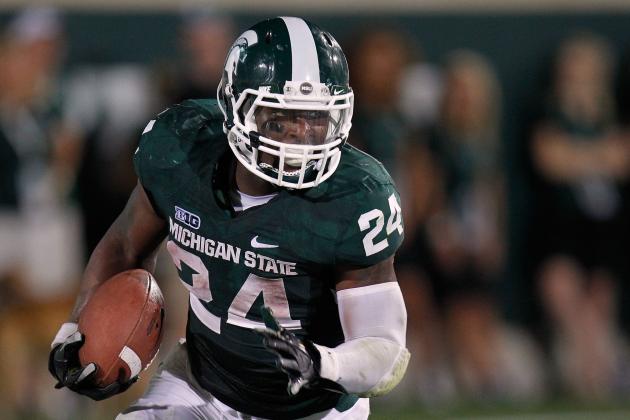 Gregory Shamus/Getty Images

"The Green Mile"
Le'Veon Bell is doing his best John Coffey impression—the part played by Michael Clarke Duncan in the movie. But so far the big runningback has not been able to completely hide the fact that the rest of the offense stinks. Perhaps Bell should grab his fellow offensive players by the neck and infuse talent into them.
Right now this season that was supposed to be one of the best in school history has the Spartans staring at a .500 record if they don't beat Michigan this Saturday. The Spartans could flip the script and begin to kick butt like the Spartans in "300," but right now it just feels like this team is on death row.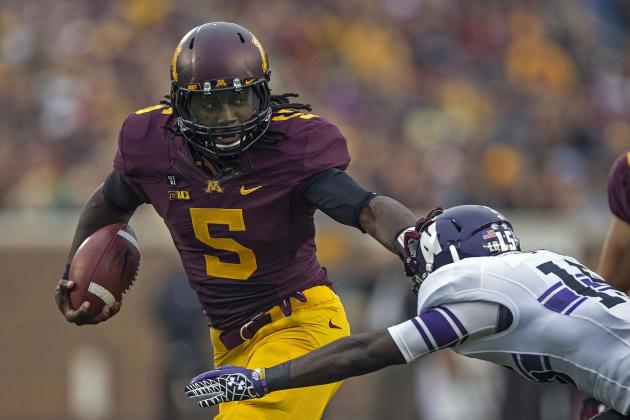 Jesse Johnson-US PRESSWIRE

"Predator"
This was by far the hardest team to come up with a Hollywood comparison—Minnesota just really doesn't have much of a storyline. They are 4-2, but 0-2 in conference play, and even their wins weren't very impressive. There just isn't much to be excited about the Golden Gophers program.
However, they are better this season than they were the past couple, and much of that is due to their do-it-all QB MarQueis Gray. Gray, when healthy, is one of the most electric players in the Big Ten—a dual threat QB who has hair like the Predator.
For Minnesota to find two more wins and become bowl eligible they will need a healthy Gray to attack defenses, because apart from him they don't have that much talent.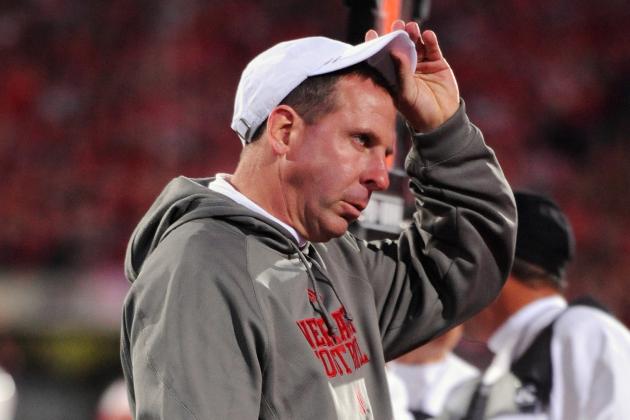 Jamie Sabau/Getty Images
Bo Pelini knows the heat is on.
"Tommy Boy"
Tom Osbourne built Nebraska into one of the best programs in college football history, but ever since he left, the Cornhuskers have struggled to stay in the national title picture. He has since served as the school's athletic director but will retire on Jan. 1, 2013.
Since Osbourne, Nebraska has been coached by Frank Solich, who was fired after winning 75 percent of his games in his six seasons in Lincoln; Bill Callahan, who suffered the same fate after winning only 51 percent of his games in four seasons; and now Bo Pelini.
With Osbourne stepping down, and Pelini failing to bring championships to the program, Bo needs the second half of the Big Ten season to go well if he wants to continue as Nebraska's head coach. Much like Tommy, played by Chris Farley, needed to succeed to take over his father's business.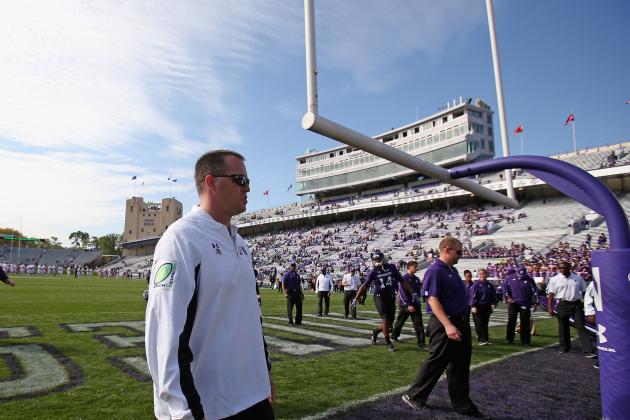 Jonathan Daniel/Getty Images

"The Prestige"
Northwestern is 6-1—they own the second best overall record in the conference, but nobody can comprehend how that has happened. Pat Fitzgerald has brought consistent success to the Wildcat's program but has not been able to breakthrough and compete for a conference title or win a bowl game.
However, this season, with magical performances from the ultimate slash player Kain Colter who is second on the team in passing and rushing and sixth in receiving, and all-purpose back Venric Mark, who is second in the conference in rushing among running backs and leads the conference in punt returning, Northwestern has been able to squeak by opponents.
Their schedule is about to get tougher. Will they run out of magic, or will their slight-of-hand allow them to continue to get by?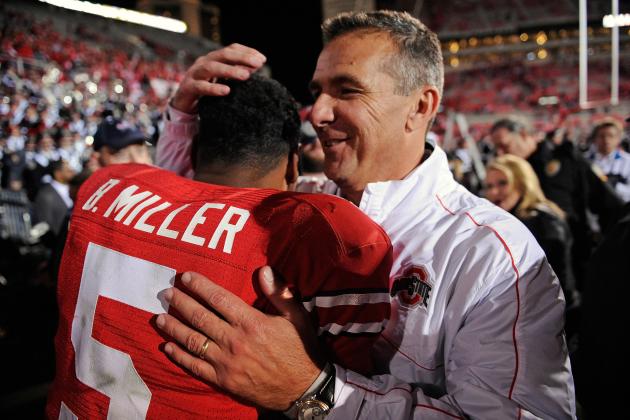 Jamie Sabau/Getty Images

"Batman Begins"
Okay, so at the end of the season I do not expect superstar Braxton Miller to find out the ultimate villain is his coach Urban Meyer, like Bruce Wayne realized about Liam Neeson's character. But you have to admit there is a feeling that what Meyer has done with Miller and Ohio State's offense is just the tip of the iceberg.
The sophomore QB is one of the front-runners for the Heisman trophy, and we all know what happened to Meyer's last sophomore QB who won the Heisman.
Let's be honest, without Batman there wouldn't be a movie, and without Miller there wouldn't be many positives for Ohio State this season. Plus we all know the sequel was much better, so Ohio State fans should have plenty to cheer about next year as well.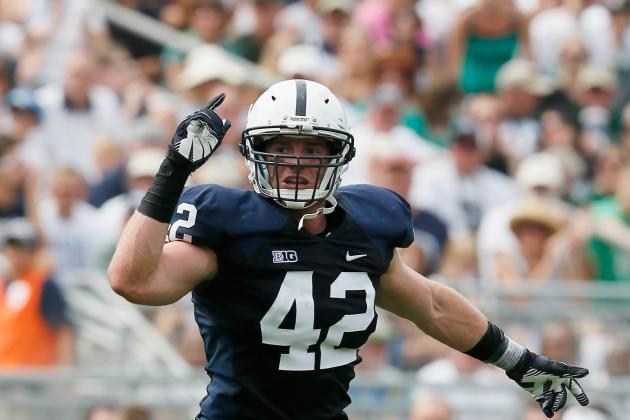 Rob Carr/Getty Images

"The Lion King"
"The Great Escape" was the early favorite, but Penn State has had a little more of a Disney feel with their unexpected success.
Remember in "The Lion King" when Mufasa died and Scar took over and you thought it couldn't get any worse? Then when Simba ran away, it got worse, and you thought all hope was lost?
That had to be the feeling around Penn State after the off-season fiasco, and the death of the late Joe Paterno, and then the mass exodus of starters that left the Nittany Lions' offense bare.
Well, in the movie, Timon and Pumbaa, two unexpected heroes, come and help Simba save the day. So if head coach Bill O'Brien is Simba, than his two senior leaders, QB Matt McGloin and LB Michael Mauti, are Timon and Pumbaa.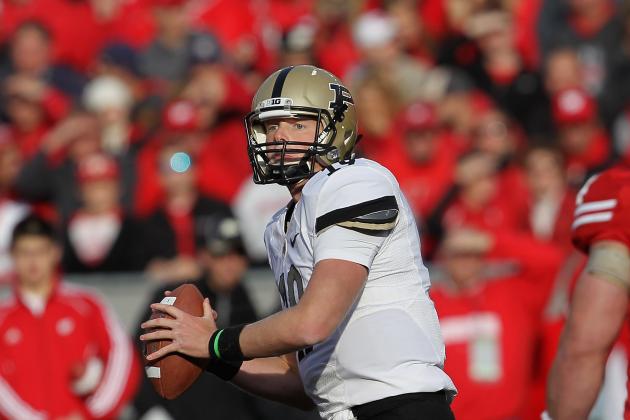 Jonathan Daniel/Getty Images
QB Caleb TerBush
"The Twilight Saga"
I am proud to say that I have never seen any of the Twilight movies. But from what I know, the main character is named Bella Swan, and she can choose whether or not she loves a werewolf or a vampire.
To me it just sounds like an average chick-flick in which a girl can't decide which guy she wants to be with.
Coming into the season expectations were high for the Purdue Boilermakers, and they were getting more publicity than normal—and as it turns out, more than they deserved.
Danny Hope, Purdue's coach, is in a similar situation to Bella. He's been switching between three QBs to see which one gives his football team the best chance to win. But there's a saying in football that goes, "if you have two starting QBs, then you don't have one." That is the position Purdue is in right now. They have three average QBs.
Put those three average QBs, with average skill players, an average o-line and an average defense, and you get an average football team.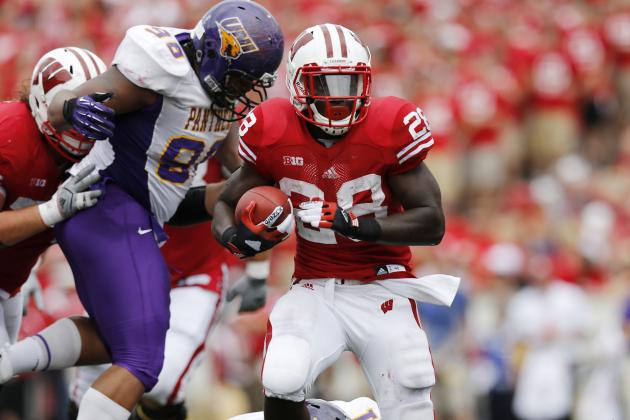 Tom Lynn/Getty Images
Montee Ball
"The Truman Show"
Quick, name an offensive player on Wisconsin's team not named Montee Ball.
Head coach Bret Bielema tried to to bring in another QB to fill in the void left by Russell Wilson, but had to bench Danny O'Brien because either, he was about to tell Ball that last season wasn't real life, or O'Brien just wasn't good. I'm not sure which scenario is accurate, but I'm leaning towards the latter.
The reality is that Wisconsin has made this season all about Ball, the Big Ten's all-time TD leader. They have even started a new tradition to go with "Jump Around" in between the third and fourth quarter. After ever Ball TD, Bucky the Badger takes a flag and plants it at the top of the stadium's upper deck.
But can you blame them? Ball has carried or caught the ball 40 percent of the team's plays, 34 percent of their yards, and scored 45 percent of their TDs.