The Most Epic Hair in Sports History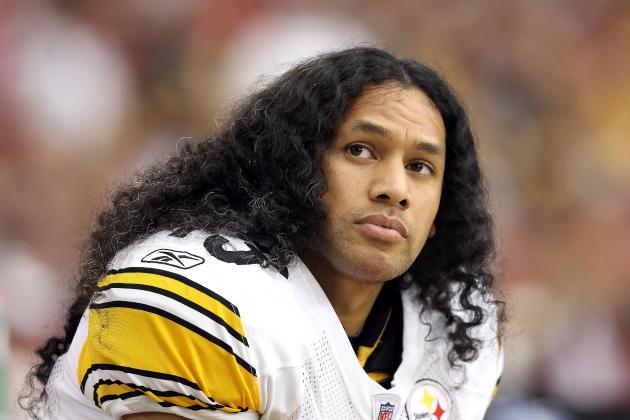 Christian Petersen/Getty Images

What's better than watching your favorite player play his sport? Not much right? How about seeing what his hair looks like when he takes his helmet off? Some of these guys have really surprised us over the years. From realizing their bald as we did with Mariano Rivera, to seeing how nutty their hairstyles are as we did with Bryce Harper earlier this season, here's a look back at the most epic hair in sports history.
Begin Slideshow

»
Michael Loccisano/Getty Images

Shaun White just has a great head of hair. Arguably the greatest extreme sportsman we've seen, White keeps it real with flowing red locks that rival Julia Roberts's.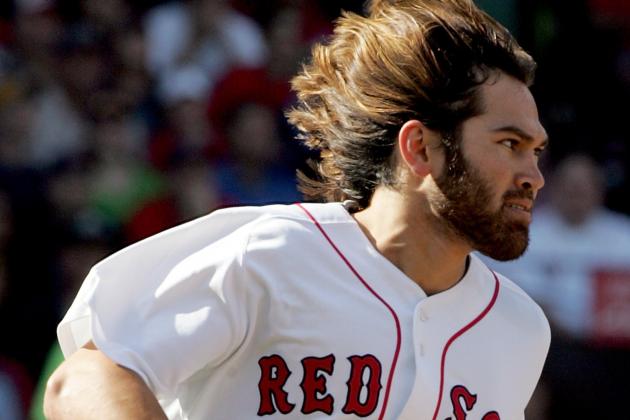 Jim McIsaac/Getty Images

Johnny Damon seemed to go for a Samson-inspired look during his time with the Boston Red Sox. You certainly can't argue with the results. Along with long flowing hair, the guy had a pretty serious beard as well. If only Head and Shoulders had been doing commercials with athletes then.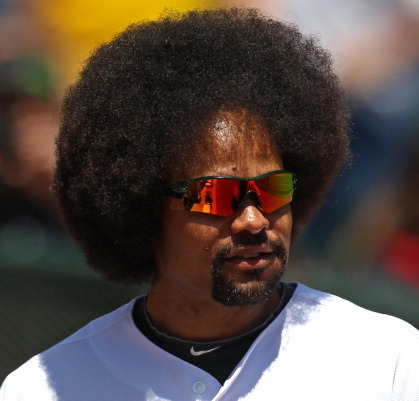 Coco Crisp who had quite an afro there for a while. How he was able to keep his cap on his head with that wild thing is nothing short of miraculous and certainly worthy of mention on this list.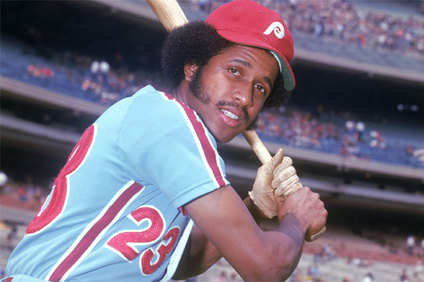 Probably the inspiration for Coco's decision to sport an afro. Oscar Gamble roamed the outfield a few generations ago with an afro just as impressive as the recent reincarnation we saw on Coco. A true pioneer.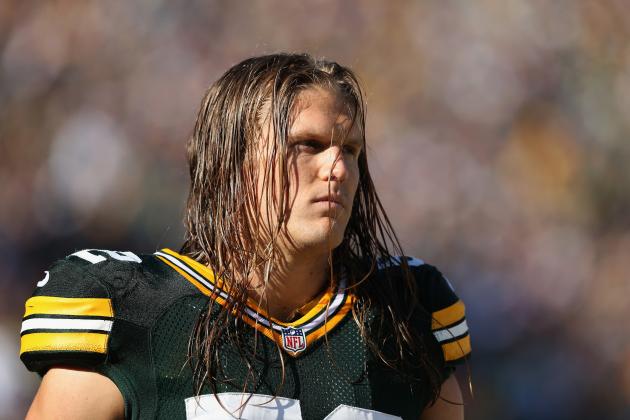 Jeff Gross/Getty Images

Clay Matthews is a man that commands attention. Don't let his "pretty boy" blond hair fool you, this Green Bay Packers Linebacker is a force to be reckoned with. Though you can probably get away with comparing him to Sunshine from Remember the Titans from the safety of your home. Probably.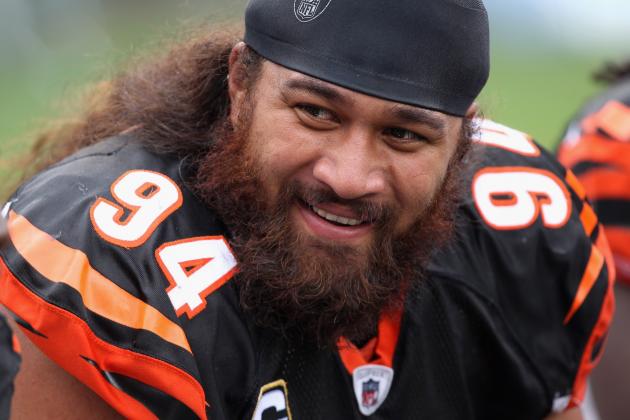 Streeter Lecka/Getty Images

Next is another current NFLer in Domata Peko. The Defensive Tackle for the Cincinnati Bengals has a hairdo befitting someone who plays for a team with a moniker like Bengal. That mane in coloration and size is quite reminiscent of a Bengal Tiger.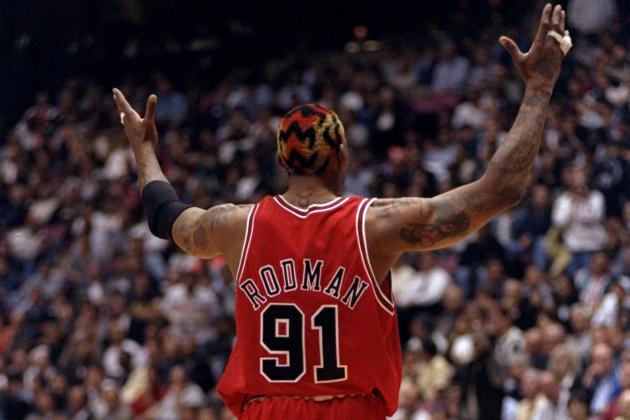 Ezra Shaw/Getty Images

Any list about athletes outside of their skill in their chosen profession, not that this entry is lacking in that department either, has to include Dennis Rodman. His bizarre hair dye choices throughout his career and costumes certainly deserve a spot on any list looking back on athletes and hair.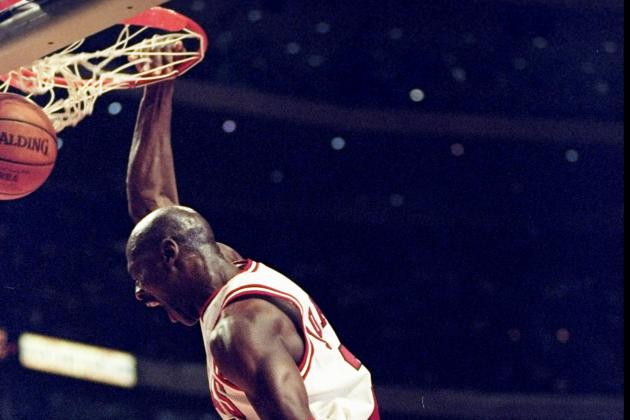 Jonathan Daniel/Getty Images

Speaking of former Chicago Bulls, yes, he had no hair, but that's why Michael Jordan deserves a spot on this list. His ownership of his lack of hair made it cool to be bald. Let's face it, lots of men everywhere are very thankful MJ owned his baldness throughout his career. Can you imagine MJ winning all those titles with a toupee?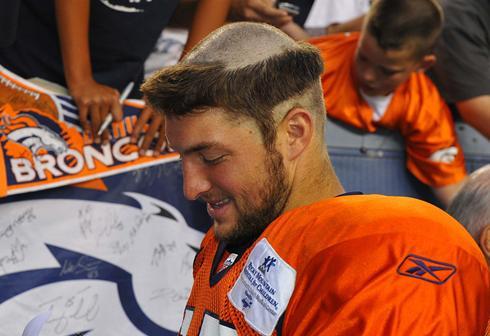 Tim Tebow, though lately in magazines looking suave, at one time had quite a debacle on top of his head. Courtesy of his veteran teammates at the start of his rookie year, this rebirth of the old friar hairstyle was awful at best. Good riddance.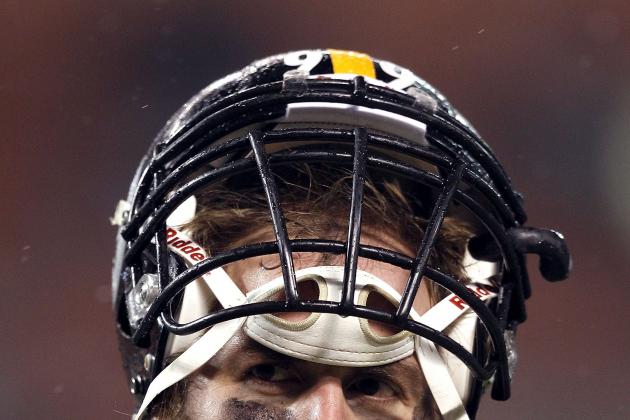 Matt Sullivan/Getty Images

Brett Keisel is another guy with a throwback look about him. It's not a viking playing Defensive End for the Pittsburgh Steelers, it's Keisel. Fear the Beard is a fitting cry for this wild man who resides in the Steel City. Though not hair on his head warranting a nod on this list, that beard is just too weird to ignore.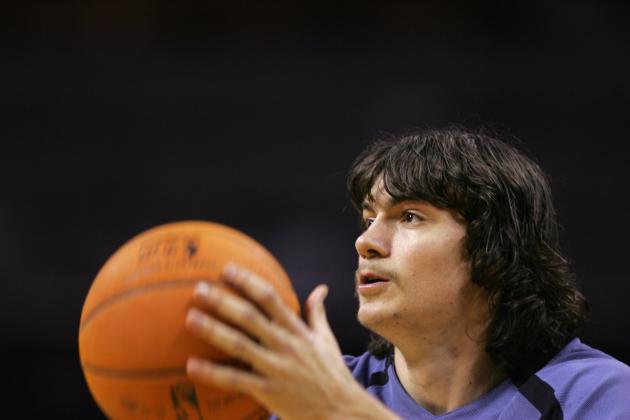 Streeter Lecka/Getty Images

At #14 is a lethal combination of mop and facial hair that you just don't see every day. Adam Morrison had an unruly mop and an inexplicably horrible mustache about the time he was drafted out of Gonzaga University. That's a look we could do without seeing again for a while.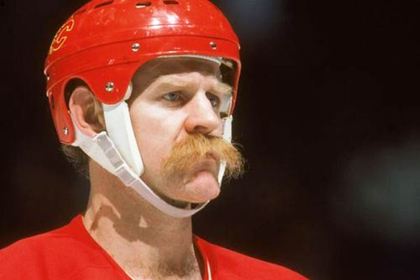 A lot of you may have never heard of him, but Lanny McDonald is worth remembering. Not only is his name forever etched on hockey's holy grail, he also had a look that you just have to see to believe. That walrus mustache is certainly at the top of any sort of sports look we've ever seen.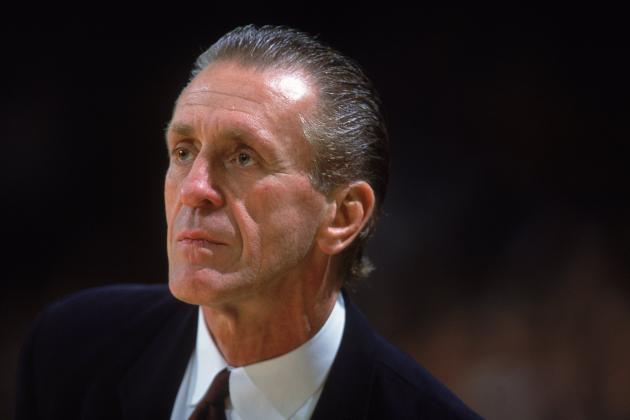 Tom Hauck/Getty Images

Next is player turned Coach Pat Riley. Riley's hair and look surely inspired Al Pacino as he portrayed the devil in The Devil's Advocate. Talk about sleek…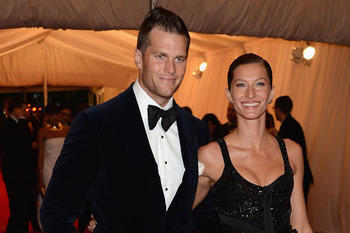 Tom Brady had done a lot of questionable things throughout the course of his career. This hairstyle is easily at the top of that list. Being an UGG Boots model isn't great, but this hairstyle is far worse. Thankfully he plays a sport that requires him to wear a helmet most of the time.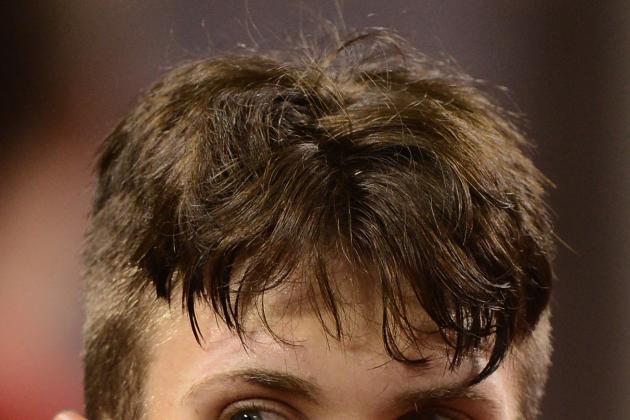 Harry How/Getty Images

Who's #11? Clown question bro. Bryce Harper had an interesting look going for a while. For whatever the reason, this MLB rookie had what appeared to be a small dead animal on top of his head in early May. Whether we ever see him sport again will remain to be seen, but one thing is for sure, we won't soon forget that look.
Ezra Shaw/Getty Images

Sticking to baseball the next entry is the San Francisco Giants Closer Brian Wilson. That jet-black beard is a force to be reckoned with in it's own right, but the mohawk beard combo? Next level. He went to the White House after the Giants won the World Series with that ensemble.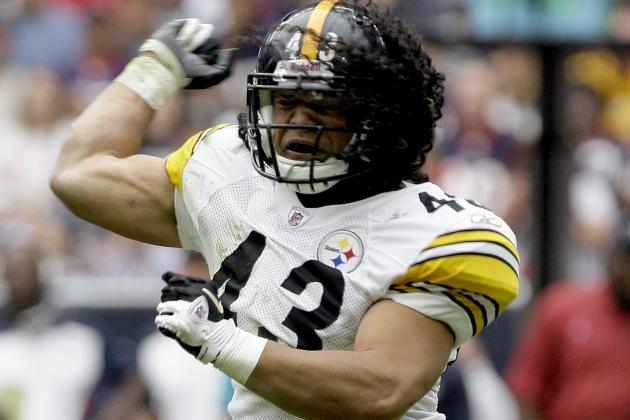 Thomas B. Shea/Getty Images

Pittsburgh Steelers Safety Troy Polamalu has a flowing mane of hair is all the more impressive when you see him launch himself into opponents every Sunday. Proving time and time again that there's something to that whole Samson thing when it comes to sports.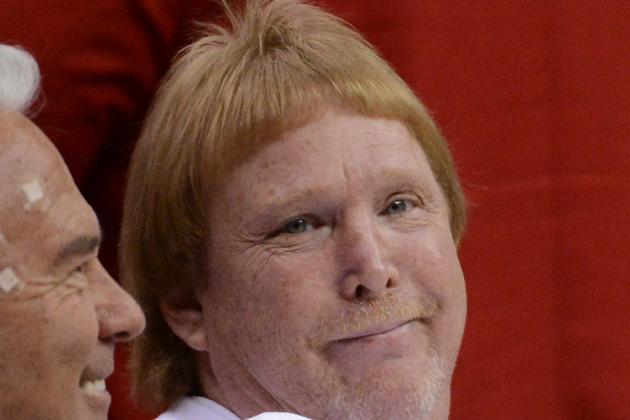 Harry How/Getty Images

Next on this list is Mark Davis. Davis, son of former Raiders owner Al Davis has an atrocious haircut. Arguably the worst ever. We're not sure if there's a strict anti-mirror policy in the Davis household, or if his stylist is a sick human being, either way this guy needs a helping hand with this hairstyle.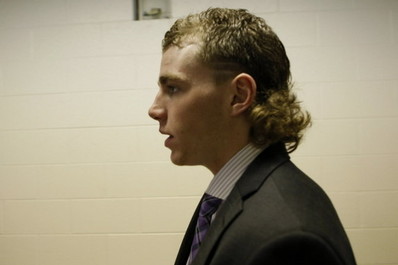 2010 was a heck of a spring for fans in the Windy City. The Chicago Blackhawks won their first Stanley Cup in about a half a century, and Patrick Kane provided us with our next entry on this list. Wisely noting his lack of ability to grow a playoff beard for good luck, Kane grew a "playoff mullet" to try and will his team to victory. Who knows if that's what made the difference? Let's just hope he finds another superstition if we ever see hockey again.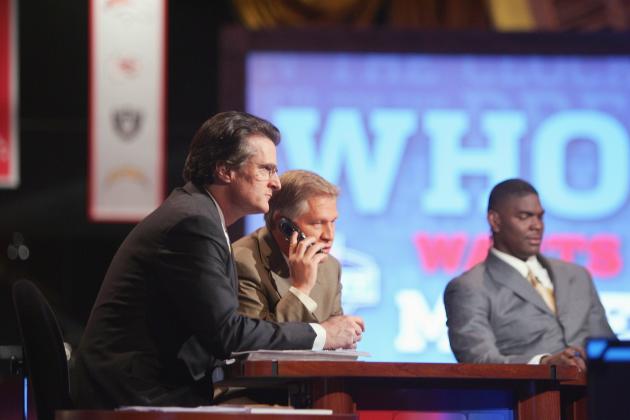 Chris McGrath/Getty Images

Mel Kiper Jr. is a household name we've come to know all too well come April. He's as known for his hair as he is for his draft expertise. Maybe even better known for his hair in fact, as there never seems to be a hair out of place.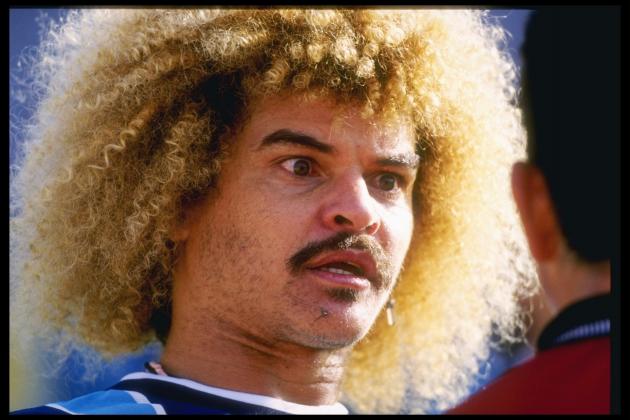 Jed Jacobsohn/Getty Images

An easy top fiver is Colombian Footballer Carlos Valderrama. That hair is can only be marveled at from afar. Certainly a style that will never be replicated and one we'll look back on with wonderment for decades to come.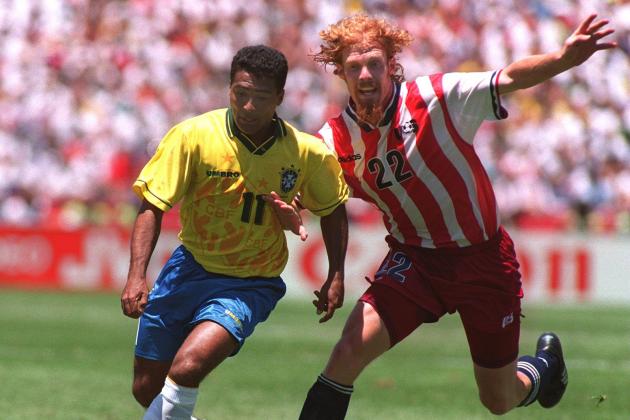 Chris Cole/Getty Images

You wouldn't recognize him for his hair now, well kept and television ready, but Alexi Lalas had quite a sense of style when he was on the pitch. It's hard to believe the guy we see talking world football on ESPN is the same guy we watched bounce around the field as a defender in the mid nineties. What a difference a makeup person makes.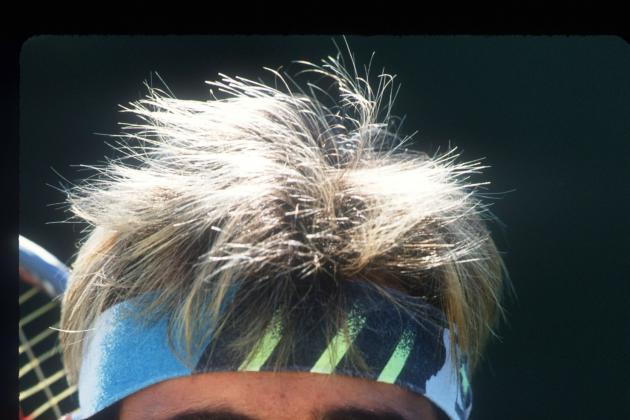 John Russell/Getty Images

Next on the list is the most infamous toupee ever. No we're not talking about Donald Trump, how about Andre Agassi? He took the low road, and instead of owning the lack of hair follicles on his head, he tried to cover his dome with something out of a Rock of Ages wardrobe.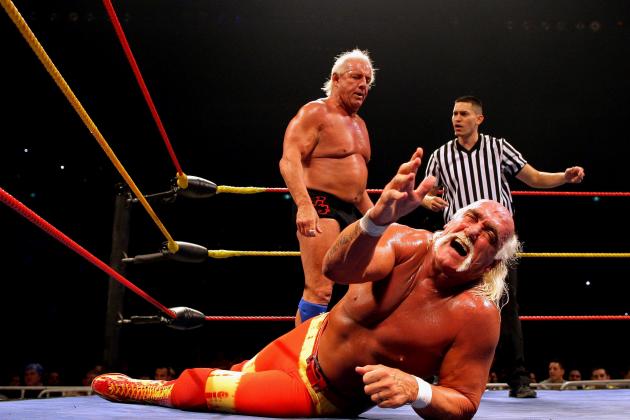 Mark Dadswell/Getty Images

Hulk Hogan, gets a spot on this list not for his stache, though epic in it's own right, but for having a skullet he's sported proudly throughout most of his career. He could have tried hair plugs, he could have sported a toupee, but Hulkamania stayed true to himself and rocks that thing even today. Well done Hogan, well done.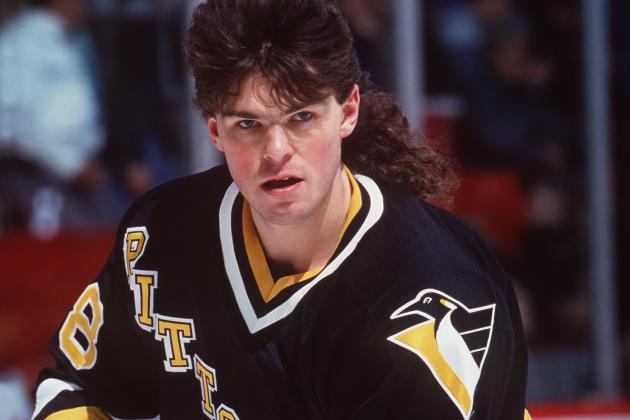 Robert Laberge/Getty Images

And finally, the man himself. Jaromir Jagr, still kicking, had the mullet to end all mullets when he started his career with the Pittsburgh Penguins. This is the epitome of what a mullet is. When you Google mullet, this is what comes up in your image search. The question is, at 40, does he have enough hair to do it again? For old time's sake?