Signing Harden Will Benefit Thunder Now; but What About the Long-Term Future?
Use your ← → (arrow) keys to browse more stories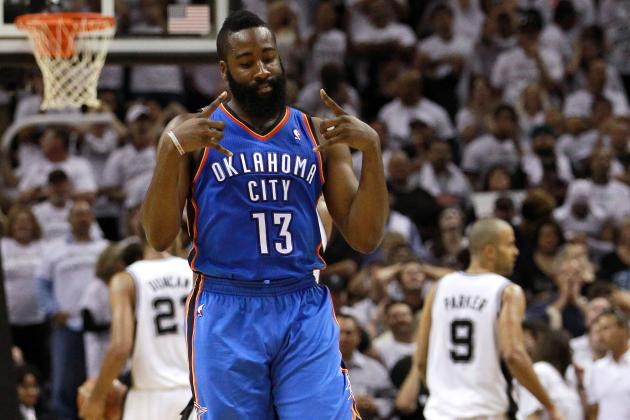 Ronald Martinez/Getty Images

The James Harden Countdown has hit critical mass. The clock now ticks below two weeks. Two weeks from today, we'll know whether Harden and the Thunder have struck a deal. We'll know whether he'll be in Oklahoma City beyond this season. We'll know where The Beard will be growing for the next few years...