Fantasy Football: 50 Valid Excuses for Flunking out of Your League
Harry How/Getty Images

Every fantasy owner has a horror story.
Whether it's injuries, poor performance from your own players or otherworldly production from your opponents' squads, anyone who's played fantasy football long enough has a story to tell about why his or her team has failed to meet expectations.
Of course, injuries are a part of the game—and they hurt the players involved more than the typical fantasy owner—but when it happens to guys on your team, you tend to have a bigger gripe than when you're watching a zero pop up in your competitor's score column.
This season, there have been more than enough crazy occurrences for fantasy owners to have had matchups decided largely by one or two players.
Let's review some of the more dynamic fantasy developments this season. Maybe they've helped win you a matchup or two. Maybe they've cost you a matchup or two.
Or maybe, to this point, they've ruined your season.
Begin Slideshow

»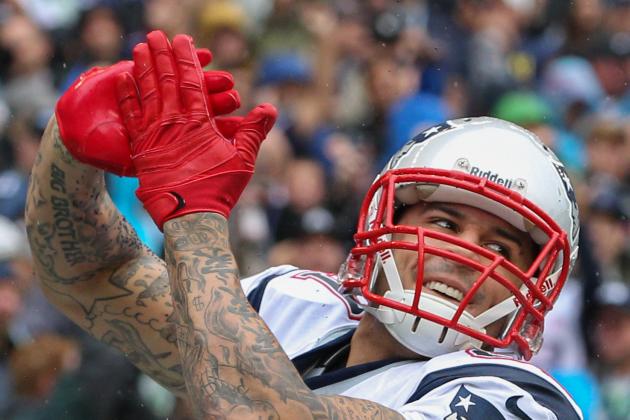 Otto Greule Jr/Getty Images

Several fantasy stars have gone down to injury or given owners less production than anticipated in the early part of the season.
This list is combination of players who have been hurt or just plain bad. Some of these guys have even been both in 2012.
Note: Players arranged alphabetically
1. Danny Amendola, WR, St. Louis Rams
2. Pierre Garcon, WR, Washington Redskins
3. Antonio Gates, TE, San Diego Chargers
4. Shonn Greene, RB, New York Jets
5. Aaron Hernandez, TE, New England Patriots
6. Fred Jackson, RB, Buffalo Bills
7. Steven Jackson, RB, St. Louis Rams
8. Greg Jennings, WR, Green Bay Packers
9. Ryan Mathews, RB, San Diego Chargers
10. Jordy Nelson, WR, Green Bay Packers
11. Kevin Smith, RB, Detroit Lions
12. C.J. Spiller, RB, Buffalo Bills
13. DeAngelo Williams, RB, Carolina Panthers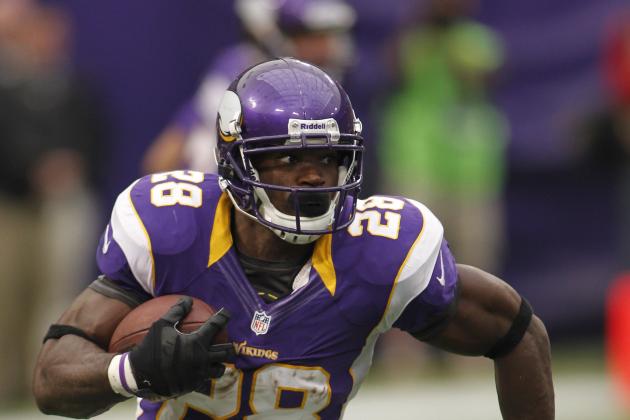 Andy King/Getty Images

14. Chris Johnson was terrible: 11 carries for four yards and six catches for 47 yards.
15. Matt Ryan was great. He had 299 passing yards and four total touchdowns.
16. Alfred Morris, everyone's sleeper rookie rusher, showed up with a nice debut performance: 28 rushes for 96 yards and two touchdowns.
17. Robert Griffin III did, too. He was probably benched in most leagues while he accumulated 320 passing yards, two passing touchdowns and 42 rushing yards.
18. Adrian Peterson shocked the fantasy football world, scoring two rushing touchdowns and gaining 84 yards against the Jacksonville Jaguars. He hasn't scored since.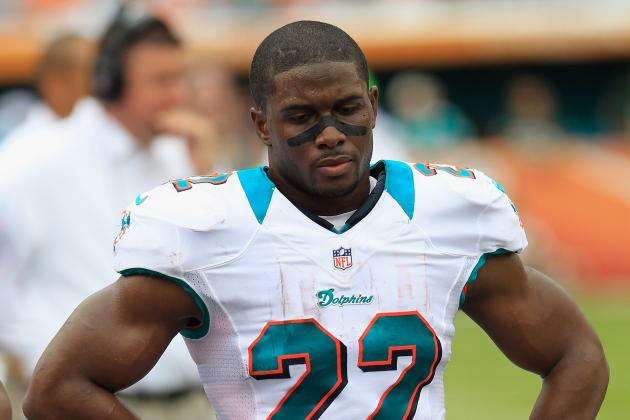 Chris Trotman/Getty Images

19. Chris Johnson was awful again and failed to show up while he still had the trust of fantasy owners. He carried the ball just eight times for 17 yards in Week 2.
20. Peyton Manning drew attention to himself with his Week 1 performance and proceeded to throw three first-quarter interceptions against the Falcons on Monday night.
21. Brandon Marshall caught two passes for 24 yards against the Green Bay Packers on Thursday night. Jay Cutler wasn't too good, either.
22. Larry Fitzgerald almost got blanked in New England, coming up with just one ball for four yards.
23. Julio Jones continued the theme of disappointing wide receiver plays as he caught four passes for 14 yards.
24. Andre Johnson caught three balls for 21 yards in Week 2—and one pass for 15 yards in Week 5.
25. Darren McFadden: 11 rushes, 22 yards. He added two catches and 19 yards on top of that after catching 13 passes in Week 1.
26. Aaron Rodgers wasn't too spectacular in that Thursday night game with the Bears. He threw for 219 yards, one touchdown and an interception.
27. C.J. Spiller was a monster for the second straight week. He carried the ball 15 times for 123 yards and two touchdowns, adding three catches for 47 yards.
28. Reggie Bush exploded for 172 rushing yards and two touchdowns on 26 carries against the Oakland Raiders.
29. Willis McGahee came up big as well, scoring his own pair of touchdowns and gaining 113 yards on 22 totes at Atlanta.
30. Dwayne Bowe had his best game of the year while a lot of star fantasy wideouts were struggling. He came up with eight passes for 102 yards and two of his three touchdowns on the season.
31. Dante Rosario stepped in spot duty for the Chargers' Antonio Gates and scored three touchdowns against the Tennessee Titans.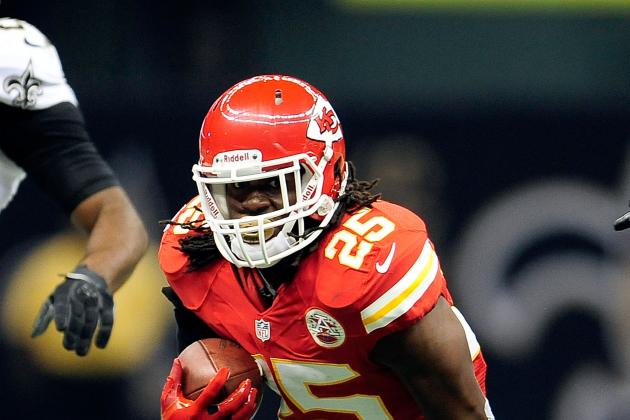 Stacy Revere/Getty Images

32. Aaron Rodgers' fantasy owners were in a time of crisis while the rest of the NFL community reacted to the call made by you-know-who.
The consensus first-round quarterback's stat line read as follows: 223 passing yards and 17 rushing yards. That's it. No touchdowns, no picks, no fumbles. And no double-digit fantasy day for Rodgers.
33. Jamaal Charles, meanwhile, had his own spectacular performance where he made fantasy owners forget about his torn ACL from the year before. He took the ball 33 times out of the backfield for 233 yards and a long touchdown in New Orleans, at a time when people still thought their defense wasn't necessarily one of the worst in the league.
34. Andre Brown broke out with a 113-rushing-yard, two-touchdown effort against the Carolina Panthers on Thursday night. He's got 18 total yards since.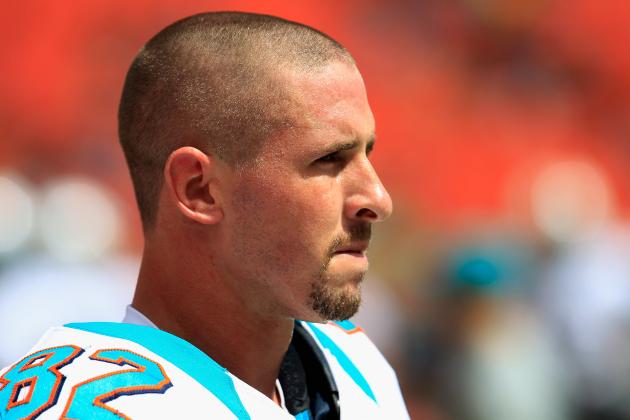 Chris Trotman/Getty Images

35. Calvin Johnson had his worst game of the season, grabbing a season-low five passes for 54 yards, another season-low.
36. Jackie Battle had a nice fantasy game against his former team, the Kansas City Chiefs. He finished with 81 total yards and two touchdowns.
37. Brian Hartline caught 12 passes for 253 yards and his only touchdown on the season. His Week 4 performance accounted for 55 percent of his total fantasy points (in standard scoring) this year.
38. The San Francisco 49ers D/ST benefited from Santonio Holmes tossing it the football for a defensive touchdown—its only one of the day. But the 49ers came up with four turnovers as well, a season-high.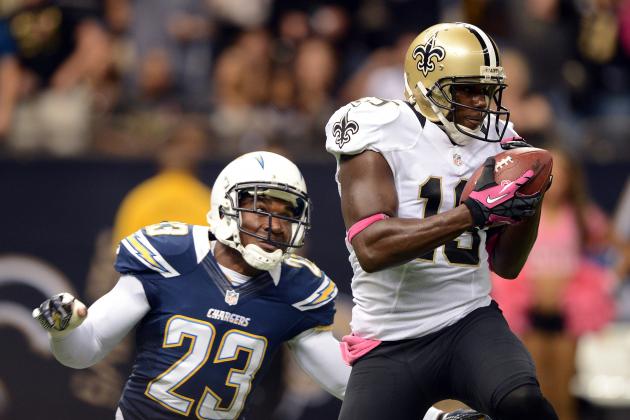 Harry How/Getty Images

39. Ahmad Bradshaw received a season-high 30 carries and took them for an even 200 yards against the Cleveland Browns. He scored a touchdown as well.
40. Marques Colston scored three touchdowns in prime time. He brought in nine passes for 131 yards on top of that. His Week 5 numbers accounted for almost half of his fantasy points to date in 2012.
41. Reggie Wayne has been playing well all season and attracting plenty of targets from his new rookie quarterback. In Week 5, he caught 13 of those looks for 212 yards and a touchdown.
He's still a playmaker.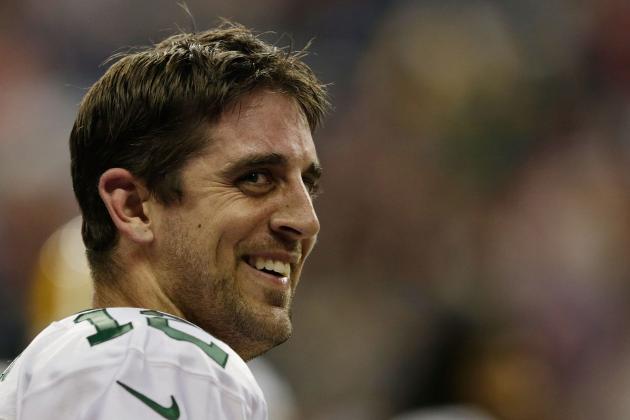 Scott Halleran/Getty Images

42. Considering the standards he had set through the first five games, Matt Ryan laid an egg in Week 6 against the Raiders. He threw for 249 yards, one touchdown and three interceptions—which doubled his season total.
43. Andrew Luck was experiencing constant fantasy growth, but suffered a setback against the Jets. He threw for 280 yards, but no touchdowns and had three turnovers.
44. Aaron Rodgers lit up the Houston Texans. He played turnover-free football, throwing for 338 yards and six touchdowns.
45. Jordy Nelson caught three of those—after essentially a five-week slumber.
46. Speaking of guys waking up, Antonio Gates did just that with a two-touchdown performance against the Broncos. His 20 standard-scoring fantasy points represent a whopping 62.5 percent of his season total.
In other words, he more than doubled his season fantasy scoring in one game.
47. Jamaal Charles was all the Chiefs really had with Brady Quinn under center, and only came up with 40 yards on 12 carries. He also caught two passes for seven yards.
48. Robert Griffin III came back from his Week 5 concussion to post his best numbers of the season. He only threw for 182 yards, one touchdown and his second career interception, but he ran for an incredible 138 yards and two touchdowns.
49. Shonn Greene vaulted himself into the top-20 fantasy running backs of 2012 so far with 32 carries against the Indianapolis Colts.
What a wonderful elixir they are.
After averaging 2.9 yards per carry entering Week 6, he averaged 5.0 yards per tote against the Colts, gaining 161 rushing yards and three touchdowns.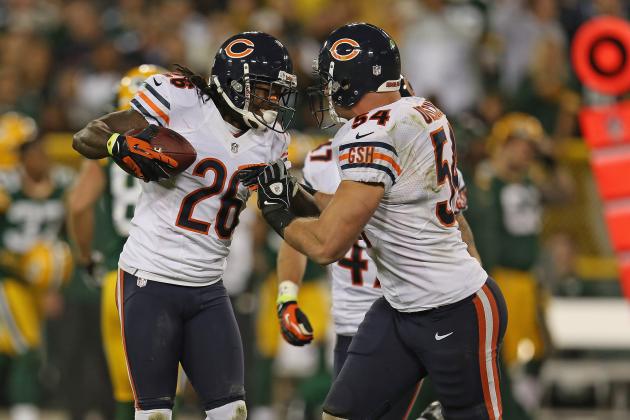 Jonathan Daniel/Getty Images

50. The Chicago Bears were most likely not the top overall fantasy defense selected in 2012 drafts. That honor usually went to the San Francisco 49ers.
Yet, Chicago has been otherworldly in terms of fantasy defense scoring this season. It has forced 17 turnovers in five games and allowed an average of nine points per contest in its last three.
And then there are the touchdowns.
The Bears defense has as many touchdowns scored as Adrian Peterson, DeMarco Murray and Maurice Jones-Drew combined.
It has five times as many touchdowns as Calvin Johnson does.
If you've run into this buzz saw, chances are your team was in major trouble during the week that that encounter took place. What kind of defense scores five total touchdowns—in a string of three games?