New York Knicks: Expectations in 2012-2013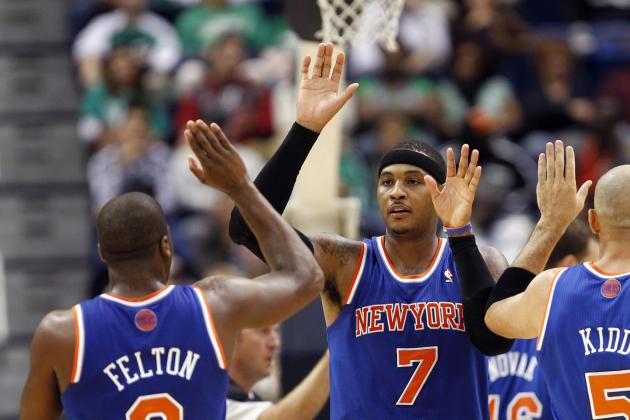 Mark L. Baer-US PRESSWIRE
"Everyone gets a high five!"
Linsanity in New York is now officially over, and the New York Knicks have retooled with a new point guard in Raymond Felton and a deeper yet older bench featuring Jason Kidd and Marcus Camby. These offseason moves by the Knicks have burdened them with expectations, as the team is designed to win now.

In a recent must watch MSG.com video, the Knicks talked about their own expectations for the coming season.

Could they meet or surpass their own expectations?

From winning the Atlantic Division to winning the Finals, the Knicks have a number of expectations placed on them. Are these realistic expectations or just unrealistic?


Begin Slideshow

»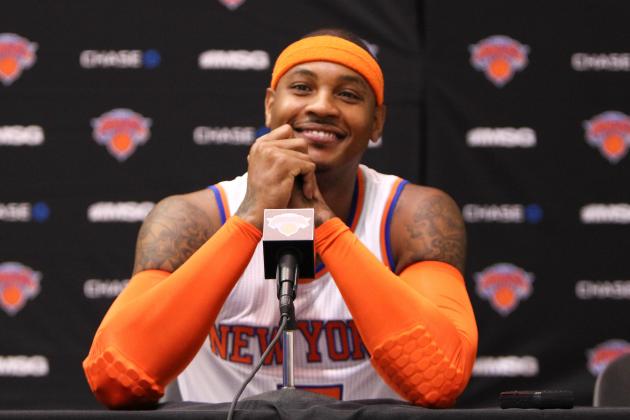 Debby Wong-US PRESSWIRE
The 2012-2013 Smile MVP
In last year's lockout-shortened season, the Knicks had a tumultuous year racked with injures, different coaches and a shortened training camp. This all lead to the team finishing six games above .500, 36-30 and seventh in the East after starting the season with so much promise.

Similar to last season, the Knicks are starting this season with a lot of anticipation. Coach Mike Woodson is firmly in charge, has a defensive strategy and has a full training camp to instill his system. Felton appears to be in shape and ready to dispel critics and forget about last year's poor performance. The bench is deeper and more experienced as players like Kidd and Camby provide a steady, calming presence to the game while the starters rest.

Winning 50 games is a realistic expectation for the Knicks as the team has improved their roster to compete with the rest of the league.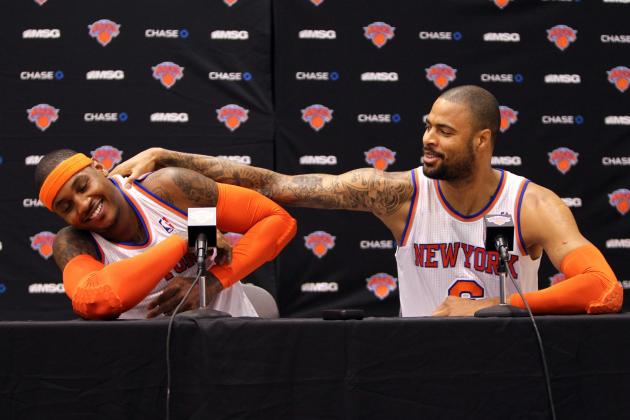 Debby Wong-US PRESSWIRE
The New York Knicks are team players, they scratch each other's backs.
With the Brooklyn Nets now encroaching on the Knicks' home turf, the battle of the boroughs is finally realized in basketball. The Orange and Blue vs. the Black and White. There are a handful of anecdotes of Knicks' fans switching their allegiance to the Nets after the Knicks did not match Jeremy Lin's offer sheet. So, can the Knicks keep their fans in their own city? If they uphold Coach Woodson's defense first system, it shouldn't be a problem.

This is another realistic expectation for the Knicks as they are a historic franchise that, despite their misgivings, have always had a strong fanbase.


James "Flight" White has had a number of short stints in the NBA and is back in the league this season, signing a one-year deal for the veteran's minimum with the Knicks. White spent the last two years playing in the highest level of club competition in Italian professional basketball averaging 21.0 points per game, so he is expected to provide some scoring punch off the bench.

Besides for the scoring, White should be good for at least one highlight a game since he is able to do things displayed in the above video.
If White gets a chance to be in the 2013 Sprite Slam Dunk Contest, not sure how anyone, even reigning champion Jeremy Evans, can beat a windmill from the free-throw line dunk. White also is able to do dunks without props. Hopefully, this will spell the end of the prop-dunk era.

Is White a shoe-in for the dunk contest? The NBA always has strange selection methods for the dunk contest, but it is possible. If he is in it, there is a realistic shot that millions would witness why he is called James "Flight" White.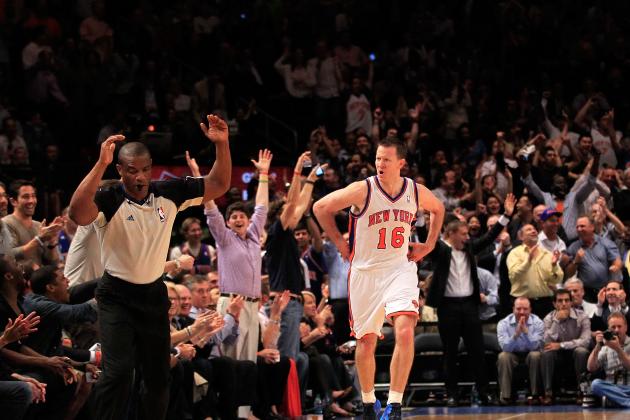 Chris Trotman/Getty Images
Novakine!
Steve Novak is the NBA's reigning leader in three-point shooting accuracy. In the Knicks' first preseason game, he went 7-for-7 behind the arc, starting right back where he left off last year.
Novak heated up too late last year, so he didn't get an invite to the three-point contest, but should get a chance this year.

As one of the best shooters in the game, Novak has a realistic chance to win, but should face some fierce competition from reigning champion Kevin Love.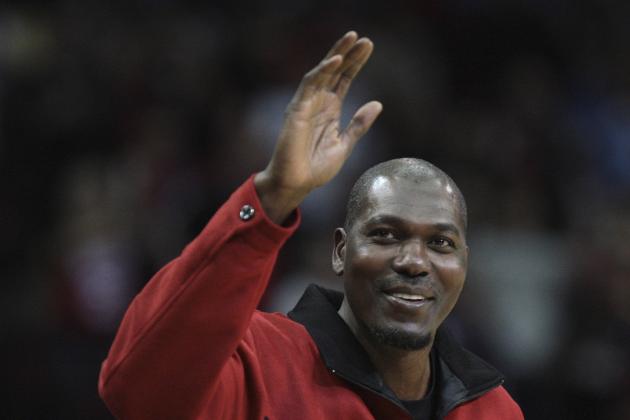 Bob Levey/Getty Images
Amar'e sadly could not teach Hakeem anything about style.
One of the most disappointing aspects of last year's season was the regression of Amar'e Stoudemire. He ended his season by punching and breaking the glass casing around a fire extinguisher, this was the culmination of a season filled with regrets.

Stoudemire was supposed to build on his successful first year with the Knicks, where he was the lone big free-agent prize for the Knicks. Instead, he registered career lows in points (was the same as his rookie year), rebounds and field goal percentage (tied with his second season).

In an effort to not repeat last year's mistakes, Stoudemire trained hard in the offseason and reportedly paid $100,000 to revamp his post game with Hakeem Olajuwon. Can "The Dream" make a huge change in Amar'e's game?

A number of stars—Kobe Bryant, Dwight Howard and LeBron James—have worked with Olajuwon and have seen marked improvement in their postgame. Could the same be true of Amar'e?

Only time will tell, but Knicks fans should feel confident that Amar'e will be able to bounce back and display his improved post game.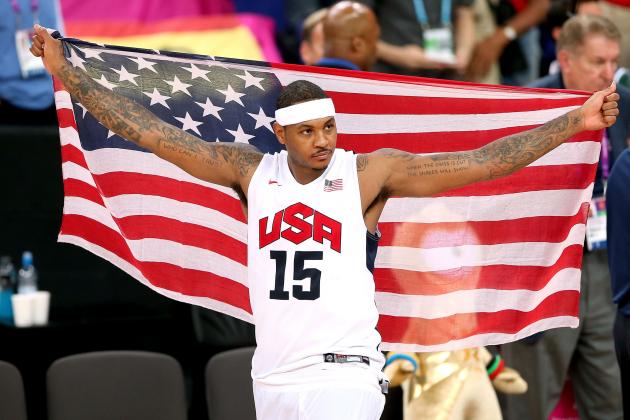 Streeter Lecka/Getty Images
A true American hero.
Carmelo Anthony had one of the best performances in USA Basketball history this past summer in London. He set the single-game U.S. Olympic record with 37 points, also setting the record for most made three-pointers in the same game with 10. Anthony was brilliant for Team USA, where he wasn't the number one option, can the same offensive onslaught be carried over to the regular season? Sure, Anthony is in better shape from playing in the Olympics (he reportedly lost 12 pounds), but Knicks fans shouldn't get too hopeful.

Anthony did have this to say at the Knicks' media day: "I'm done trying to score 30, 35, 40 points for us to win a basketball game. I don't want that role anymore."

And then there is this from a recent ESPN The Magazine piece on Anthony: "He's not an alpha dog. He might think he is, but he's not," says a source close to the Knicks. "He needs to be around someone who is feared, someone who could tell him what to do."

This sounds more like the Carmelo everyone knows. Expect more of the same from Anthony this season.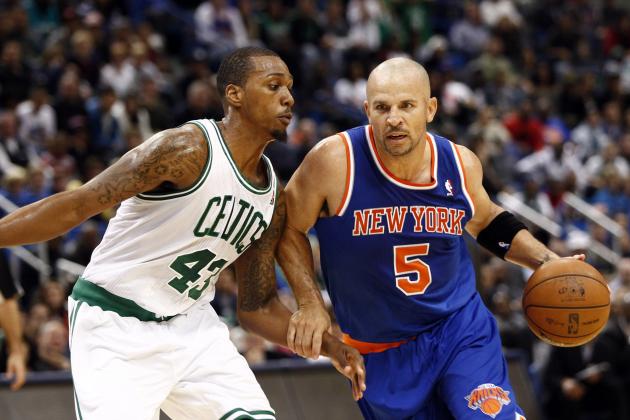 Mark L. Baer-US PRESSWIRE
Old man winter.
Felton, Kidd and Pablo Prigioni may not strike fear in opponents' hearts but Coach Woodson is hoping that the trio can run the team's offense in shifts. This could realistically work as Felton appears to be in better shape than last year and reinvigorated. Kidd is in the twilight of his career, but if he can come in for eight-to-ten minute stretches and efficiently run the offense (like he is known for), that's all you need. Prigioni could be the unsung hero of the Knicks as he has performed excellent in preseason, literally pick-and-rolling the Boston Celtics to death this past Saturday.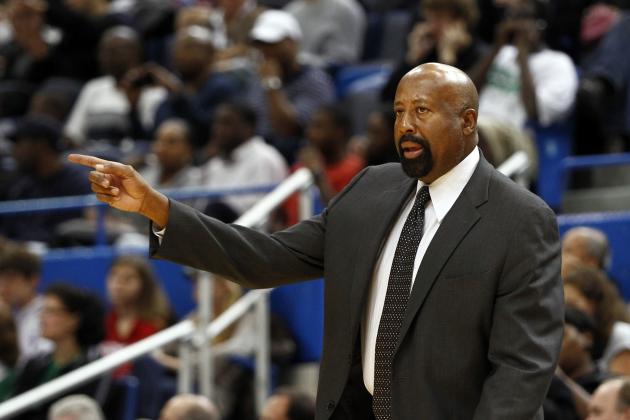 Mark L. Baer-US PRESSWIRE
"Waiter, please bring me a Diet Coke."
Anthony mentions this first in the MSG video, but this seems unrealistic. Their Atlantic Division rivals all got better, especially the Brooklyn Nets and the Boston Celtics. Both teams are also vying for the Atlantic Division title and seem in better position than the Knicks.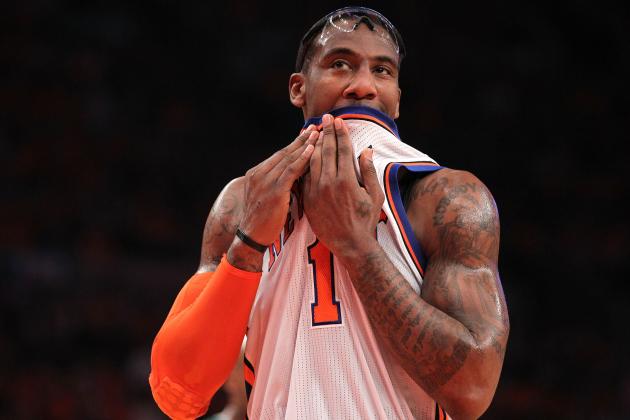 Nick Laham/Getty Images
"I will only whisper bad things about my teammates to my jersey."
Sadly, this is an unrealistic expectation. Last year, Anthony excelled at the power-forward spot, and Coach Woodson has mentioned that he hopes to frequently play Melo at the 4. Although, this should be beneficial to the team, Melo has repeatedly said he does not want to play power forward because that isn't his natural position.

The high-paid and potentially high-powered trio of Anthony, Tyson Chandler and Amar'e should be able to pull together and be the best frontcourt in the league, but, based on last year's performance, this is far fetched.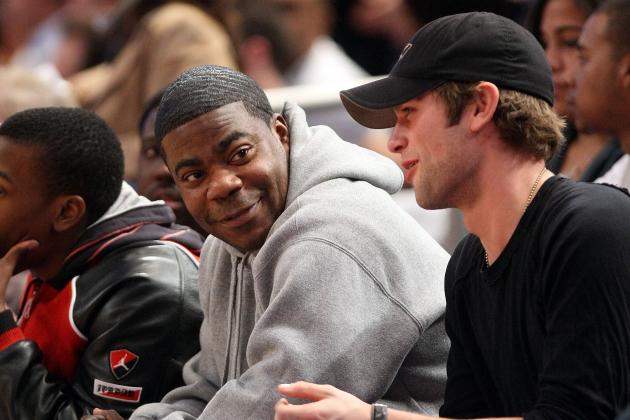 Nick Laham/Getty Images
"The Knicks will win the championship?! Great joke Tracy."
Coach Woodson, Felton and Camby mentioned this expectation in the MSG video. Being confident, and thinking anything is possible, is the right way to approach the season, but this is a very unrealistic goal for the Knicks.

The Oklahoma City Thunder, Los Angeles Lakers, Miami Heat and even the Boston Celtics are this year's upper-echelon teams. The Knicks seem doomed to be stuck in the middle like they have been for the past couple of seasons.