The 50 Most Naturally Beautiful Athletes in Sports
Victor Decolongon/Getty Images

To be considered naturally beautiful, a woman needs to show us that she can still be beautiful even without all the makeup and hair styles. A natural beauty is someone who doesn't have to try hard to look beautiful—it just comes naturally.
In sports, female athletes are running around getting sweaty and do not have the time to put on makeup or fix their hair. They might do some minor touch-ups but for the most part, what you see is what you get.
And that is what we are doing today. I have put together a list of the most naturally beautiful female athletes in the world. I hope you enjoy.
Begin Slideshow

»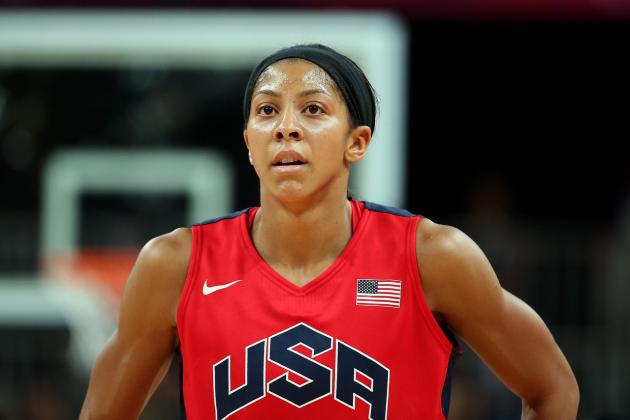 Image via tumblr.com
The WNBA needs more women like Candace Parker. She can not only take over a game, she also looks good doing it.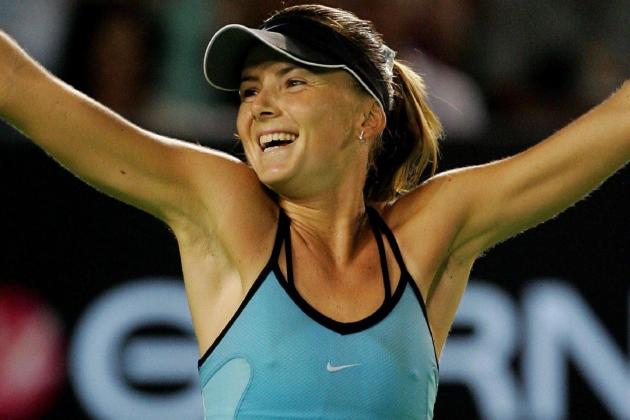 Image via pixmule.com
Daniela Hantuchova is exactly what I think a Slovakian female athlete would look like if she were to play professional tennis.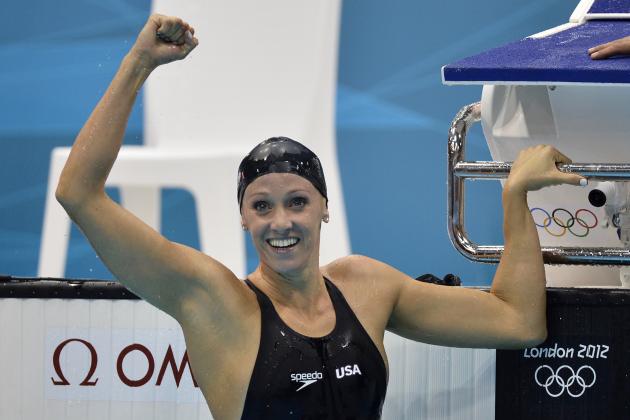 Image via reachforthewall.com
Who was the quietest athlete at the 2012 London Olympics to win three gold medals?
Dana Vollmer. Boom.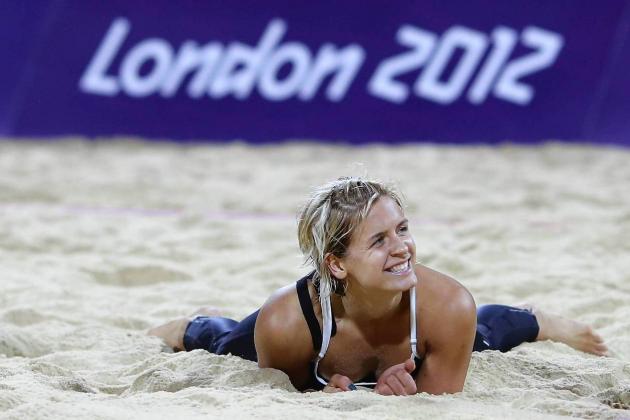 Image via nylten.com
Laura Ludwig is another female beauty who participated in the London Olympics that not too many people remember. I hope you remember her now.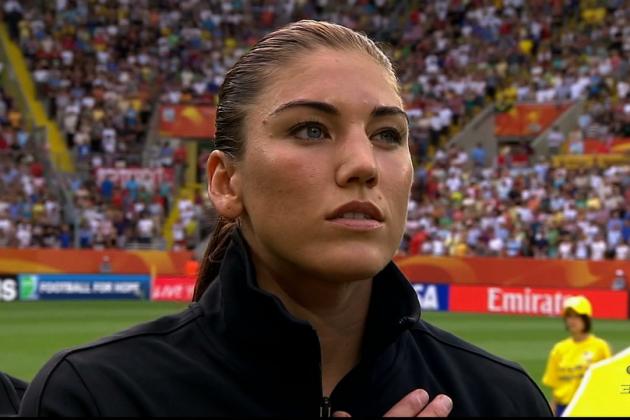 Image via sportsgrid.com
For some reason, more people hate on Hope Solo than Barrack Obama. Is she really that bad?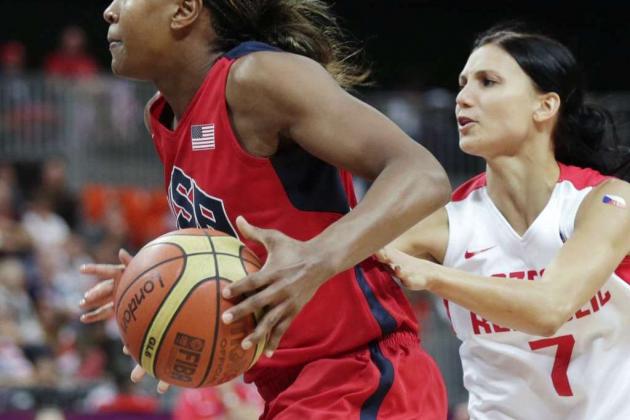 Image via philly.com
Now, I know what you are thinking, and I shall help you out: Katerina Zohnova is from the Czech Republic. Better?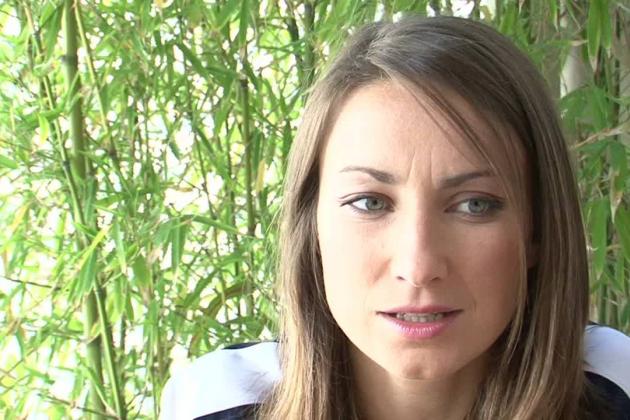 Image via c-lefoot.fr
In France, there are only about three females in the entire country that can beat Gaetane Thiney in a foot race. Three.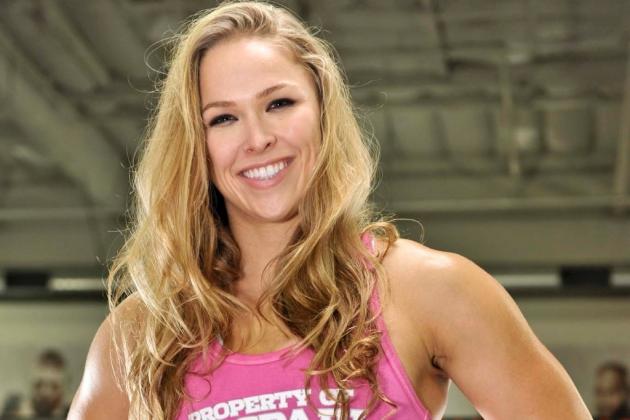 Image via wallpaperpassion.com
I don't know about you, but I wouldn't want Ronda Rousey punching me in the face. I don't care how hot she is.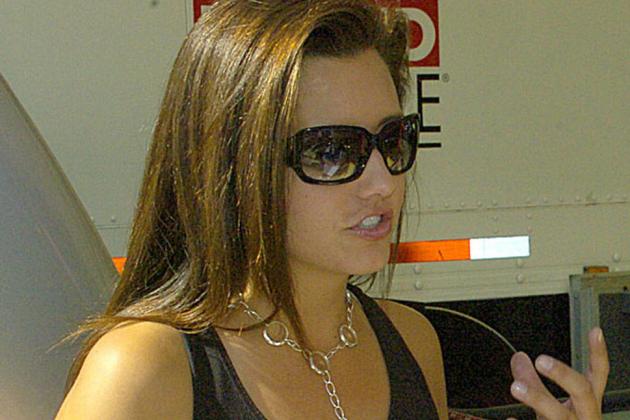 Image via motorsport.com
If it wasn't already tough for female drivers in racing, now they have to compete with an entire family of them.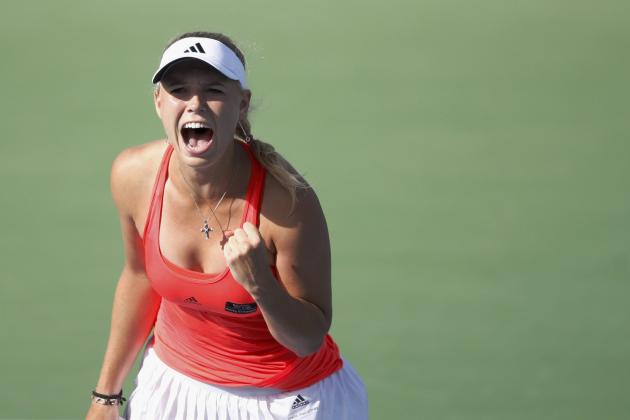 Image via thenational.ae
I wish I could tell you how many times it took before I could spell Wozniacki correctly.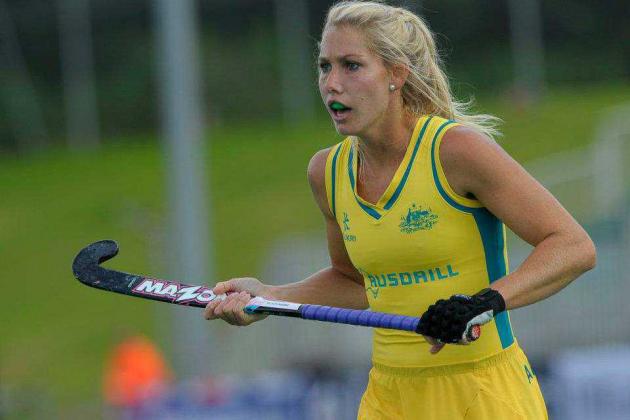 Image via tumblr.com
If it were up to me, and it isn't, I would design a smaller mouth guard for the beautiful field hockey players around the world.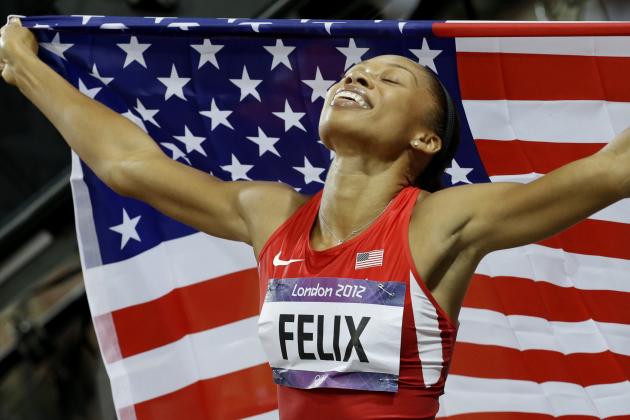 Image via foxnews.com
Following the 2012 Olympics, I expected that to be the end of Allyson Felix. But it seems that she will be back in 2016 in Rio. Awesome is the word you were looking for.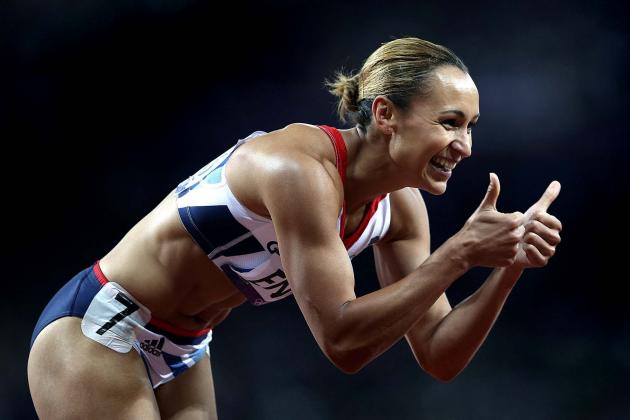 Image via wallsdl.com
England has never had a bigger name in sports than Jessica Ennis. If you don't believe me, head on over there and check her out—she is a rock star.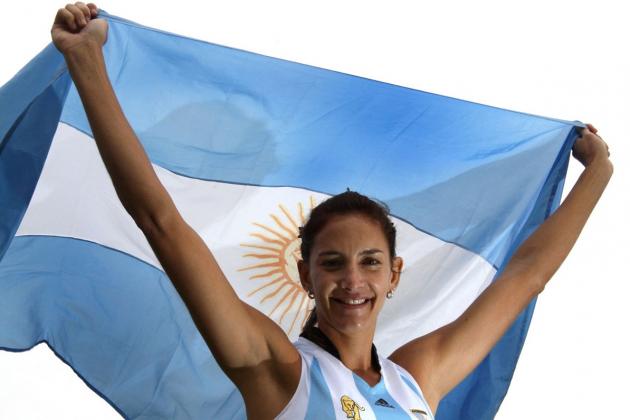 Image via tumblr.com
I've said it before, but if field hockey had a Michael Jordan, you are looking at it.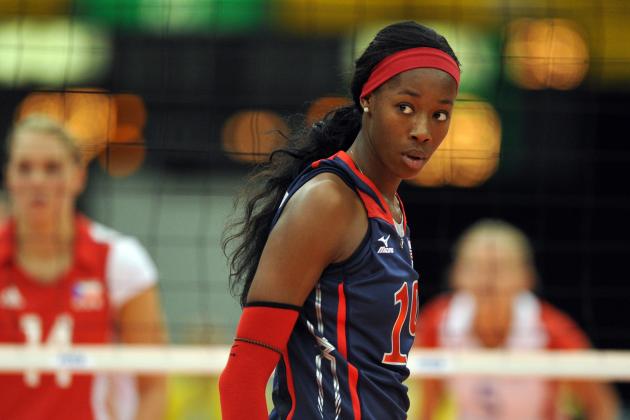 Image via volleywood.net
Sometimes, just sometimes, life isn't fair. Destinee Hooker is already 6'4" tall, but she also has a 43 inch vertical leap.
Image via forums.quattroworld.com
The one thing I won't forget about 2012 is Marketa Slukova, the beautiful Czech beach volleyball star.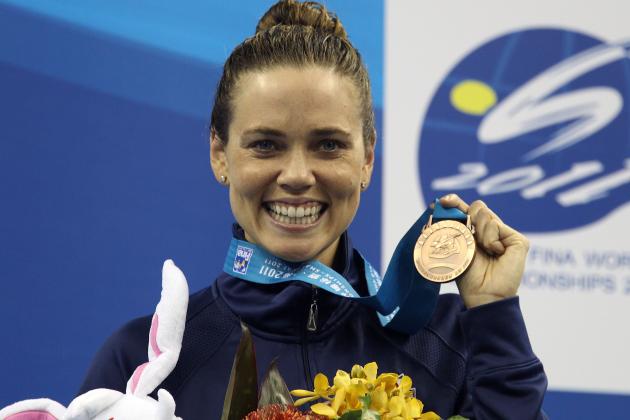 Image via womenssportsfoundation.org
Take away her beautiful smile and what do you have left? 12 Olympic medals, three of them gold. Nice.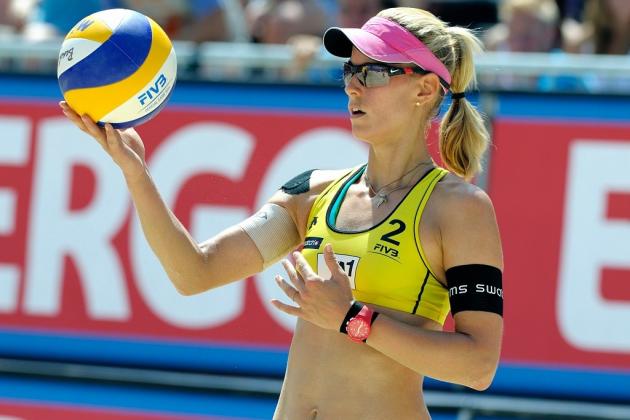 Image via pw-sportphoto.homepage.t-online.de
You have already been introduced to her partner, Laura Ludwig—now I give to you Sara Goller. She is the hotter half of the German beach volleyball duo.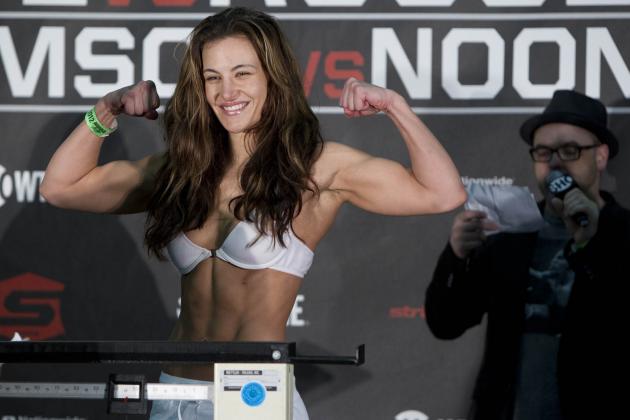 Image via girlswithmuscle.com
A couple years ago and I would have no idea who Miesha Tate was. But she has become one of the biggest names in MMA since that Gina Carano character.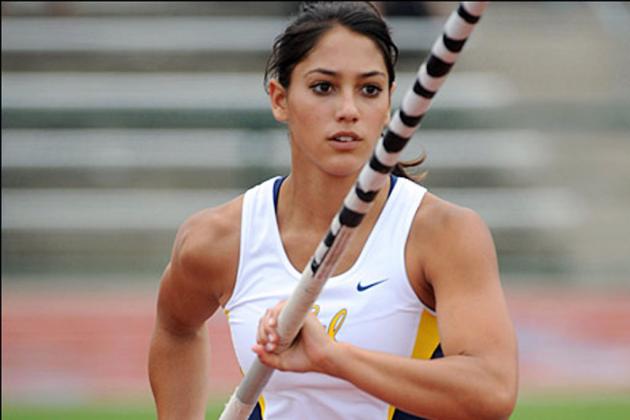 Image via top2best.com
You didn't honestly forget about Allison Stokke yet, did you?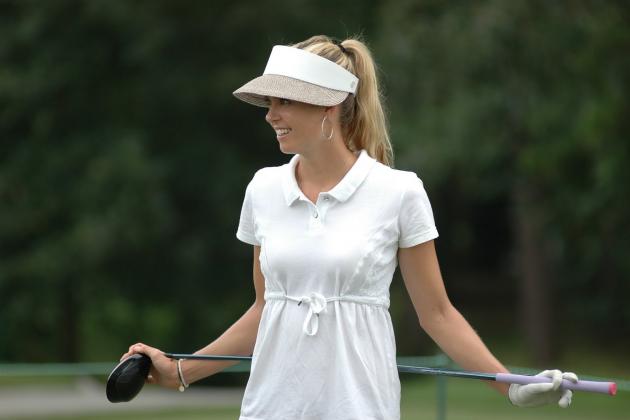 Image via ggoblogger.blogspot.com
Finally a female golfer makes this list. I was hoping we would see a native Australian soon.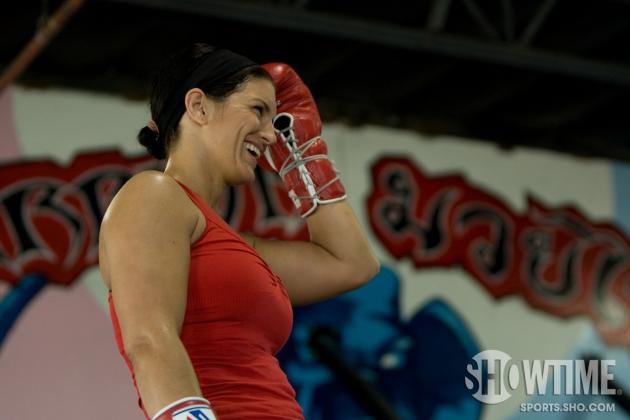 Image via wallpoper.com
Now that you have seen two of the hottest women in MMA—Rousey and Tate—I also wanted to remind you that Gina Carano is still around.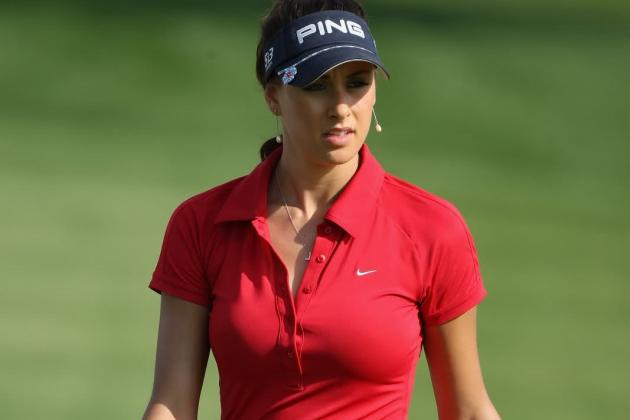 Image via tumblr.com
Tall, Russian, beautiful and a talented golfer? That is a deadly combination.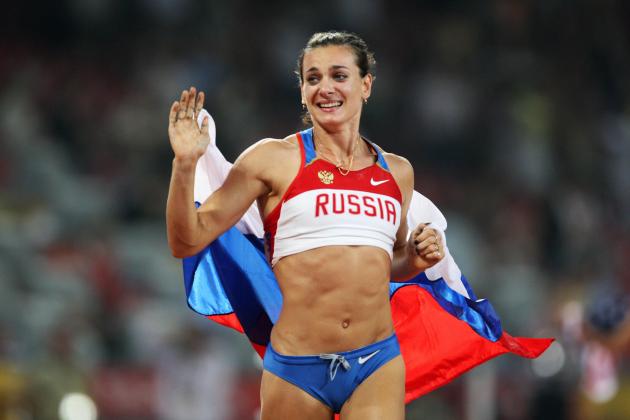 Image via londres2012.cubahora.cu
How many female pole vaulters can claim to have won back-to-back Olympic gold medals? No, seriously, besides Isinbayeva, how many others?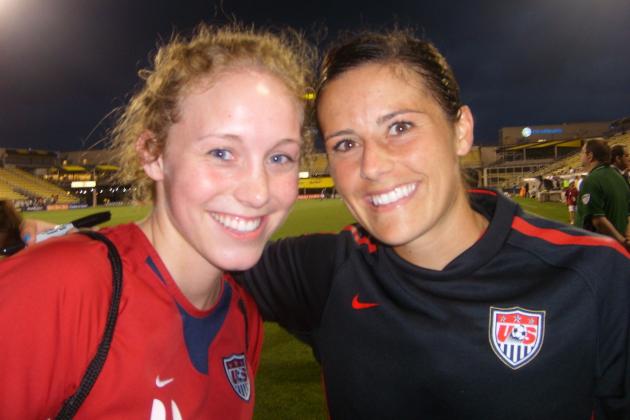 Image via tumblr.com
Team USA soccer didn't need Ali Krieger in London, but that doesn't mean she wasn't missed. She better be back in time for Rio in 2016.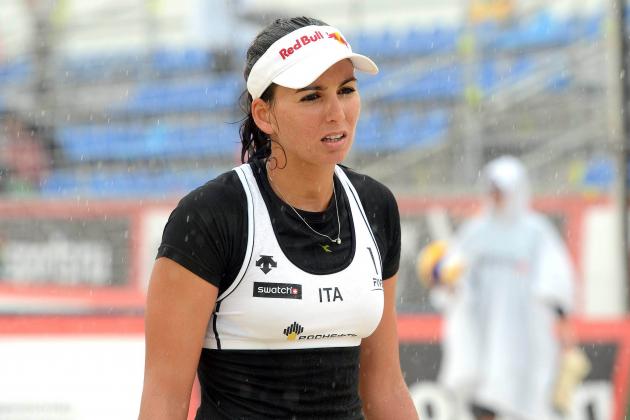 Image via olimpiadi.blogosfere.it
Since when have the Italians fielded a beach volleyball team? Not that it matters. I just wanted to make sure I wasn't missing out on any others.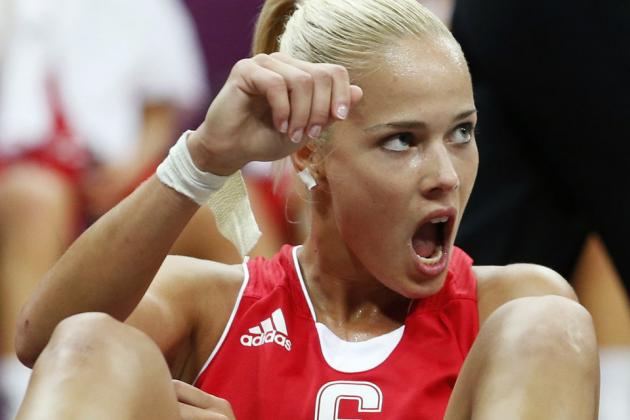 Image via olympicgirls.wordpress.com
Not too many female basketball stars have made the list, but Antonija Misura is one you won't forget.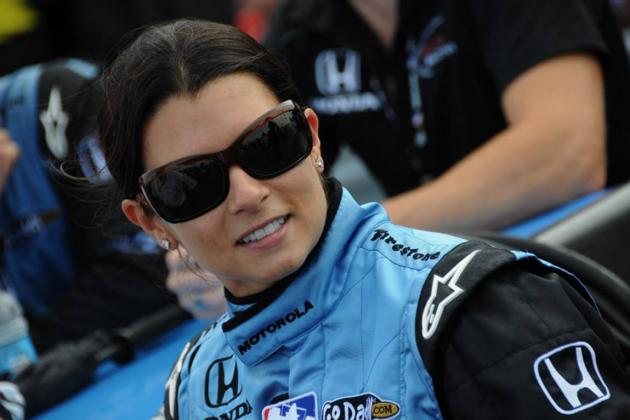 Image via blog.hellodesign.com
When Danica Patrick is not doing GoDaddy.com commercials, she's racing a Nationwide car in NASCAR. And no one looks better doing it.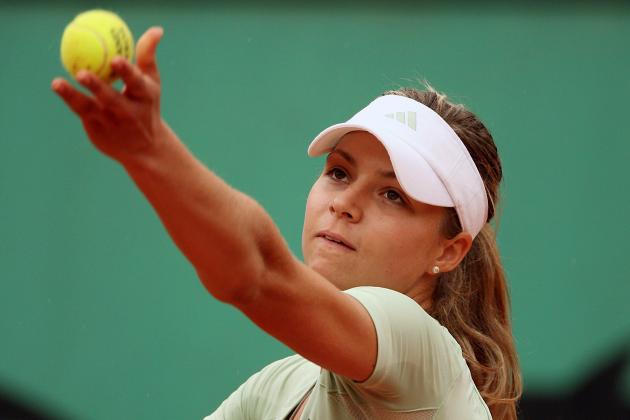 Image via 1920x1200.net
Now that Maria Kirilenko is also a WAG, she can retire from tennis and go enjoy her life. Unless she enjoys traveling and seeing exotic places around the world...you know what, she should keep playing.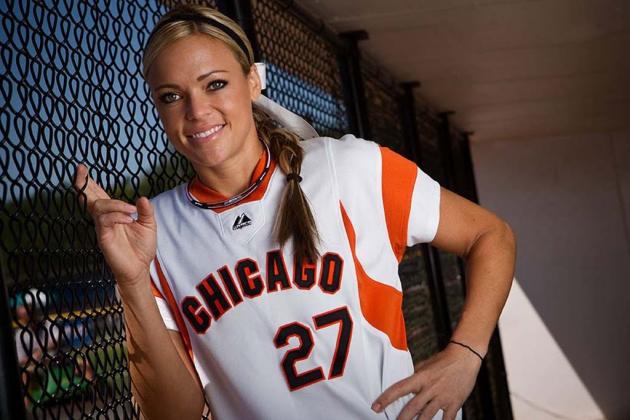 Image via top2best.com
I am still hoping that softball becomes an Olympic sport again one day. If it happens in the next eight years, we just might get to see Jennie Finch once more.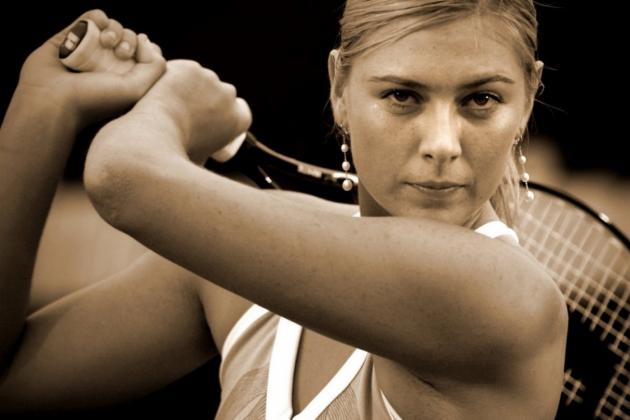 Image via the-tennis-freaks.com
Maria Sharapova isn't the only female tennis player in the world, but she is one of the most beautiful.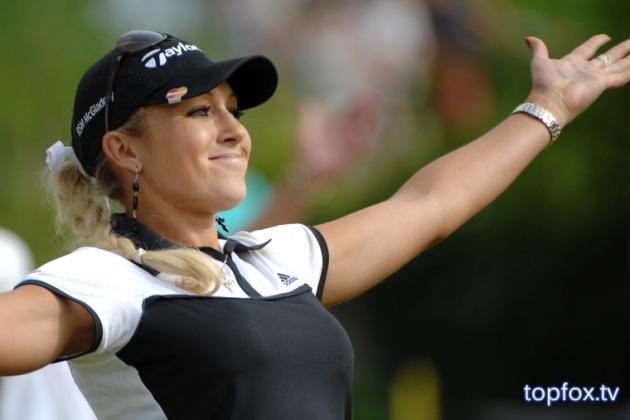 Image via topfox.tv
Where has Natalie Gulbis been over the past three years? Has anyone seen her lately? She needs to come out of hiding soon.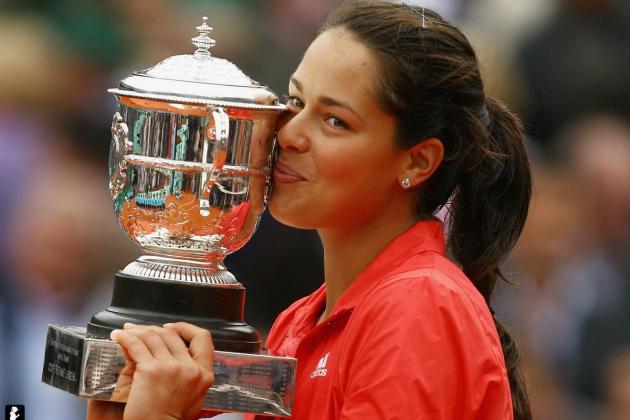 Image via theincredibletide.wordpress.com
If I had to move, I would move to Serbia. The weather is great and the women, well, Ana is just one of a million beautiful women in Serbia.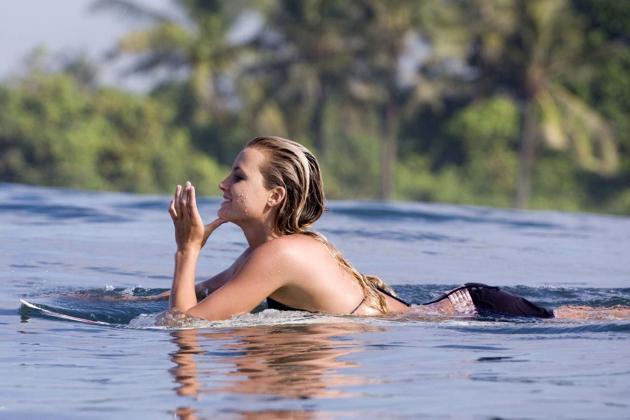 Image via wall.alphacoders.com
In two years time, Alana Blanchard has grown into the most popular female surfer in the world. Did I forget to mention she is also one of the most beautiful?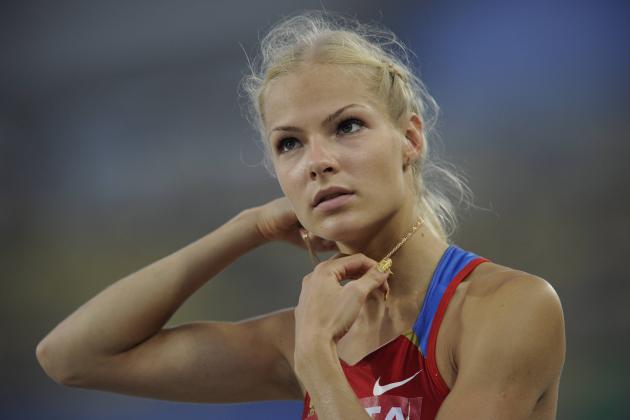 Image via wall.sf.org.ua
Whether Darya Klishina decides to stay with track and field or not, she will always have a career as a model. That is a fact.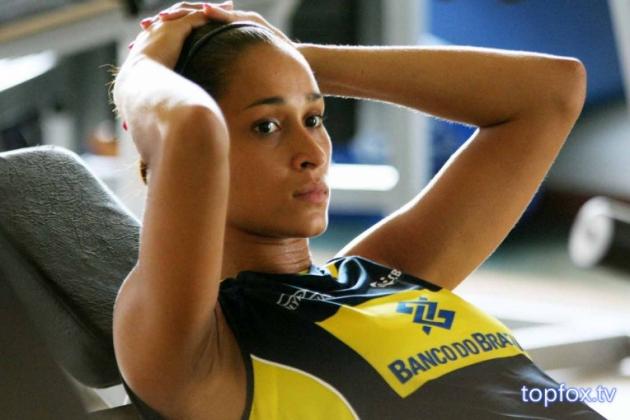 Image via topfox.tv
After upsetting Team USA at the 2012 Olympics, Jaqueline Carvalho is now a two-time Olympic gold medalist. Not just once, but twice.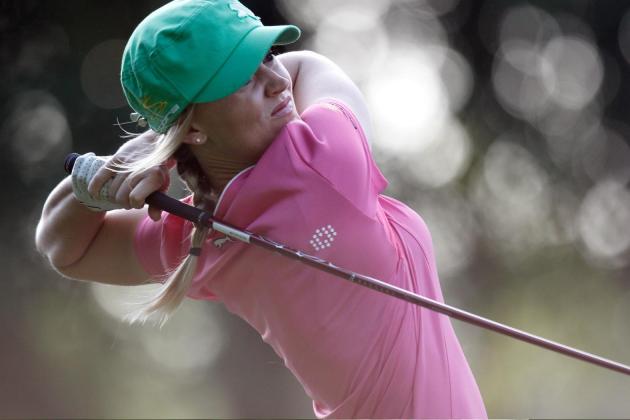 Image via mobilebaylpgaclassic.com
Blair O'Neal is more than just a beautiful female golfer. She is also a former Lingerie Football league player and reality TV star. Oh, and a swimsuit model.
Image via forums.quattroworld.com
When I heard Norway had a female track star, I was hoping she would be beautiful. I was not disappointed.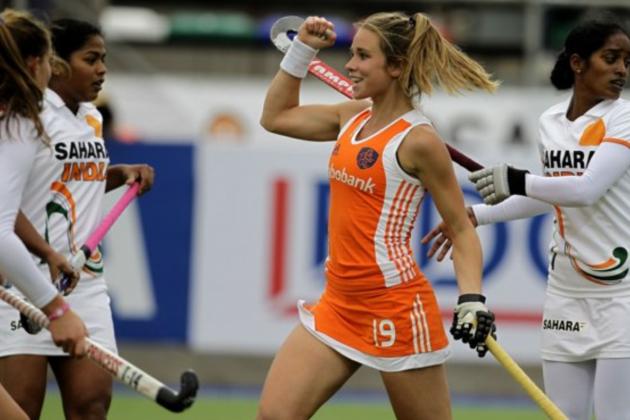 Image via tumblr.com
And my new favorite female field hockey player is...Ellen Hoog. Hands down the hottest female field hockey star in the world.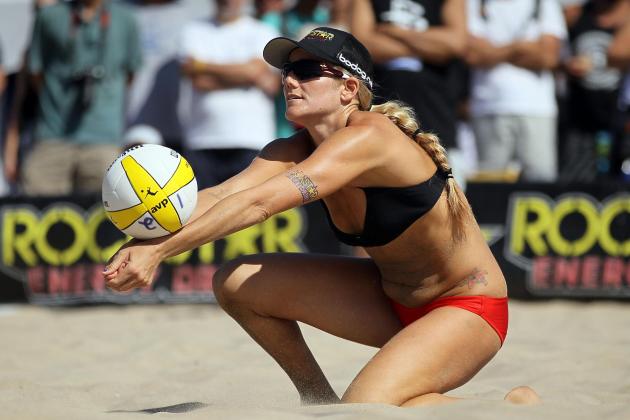 Image via trace.tv
Now that the Olympics are over, we should be seeing more of Jennifer Kessy, the face of Cover Girl. Hopefully.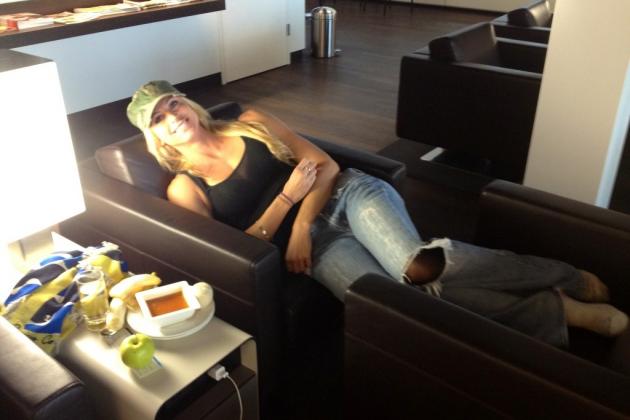 Image via maggievessey.com
You are probably wondering who this is and where she came from, right? No need to worry, Google has all your answers. You're welcome for finding her.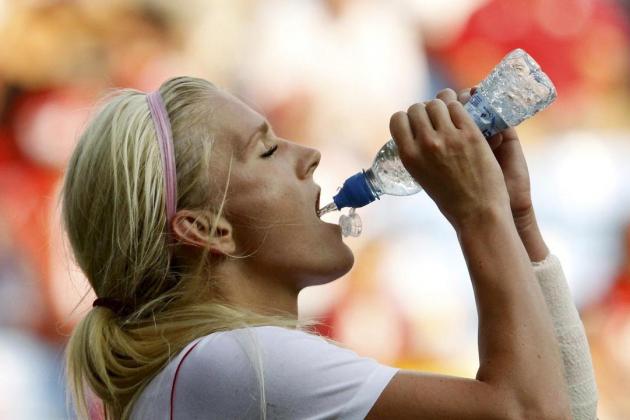 Image via deportesar.terra.com.ar
If you didn't think Canada sported a beautiful group of soccer players, keep on reading.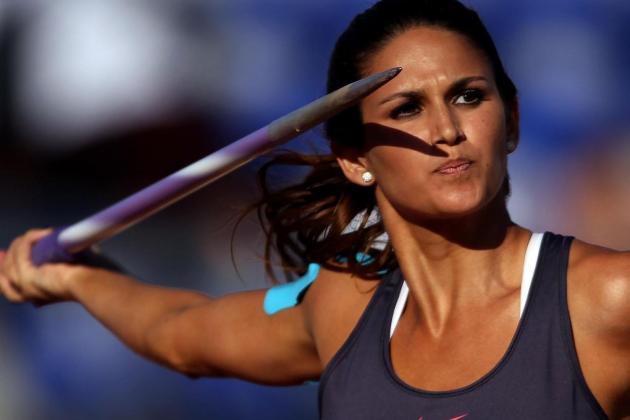 Image via hotnessrater.com
Leryn Franco might not be an Olympic gold medalist, but she is still a smoking hottie.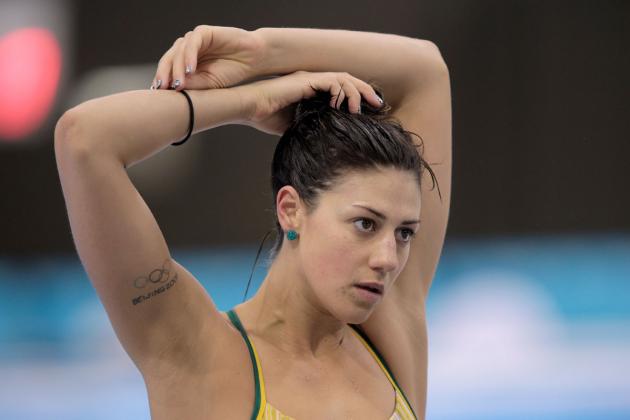 Image via darkroom.baltimoresun.com
I am starting to get that feeling in my gut that Stephanie Rice won't be back in 2016. Anyone else feel it too?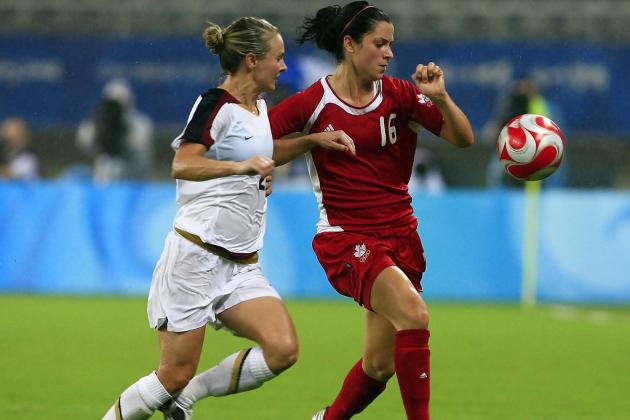 Image via thebreakaway.net
Is Canada really the second-hottest women's soccer team in the world? With players like Jonelle, that surely is possible.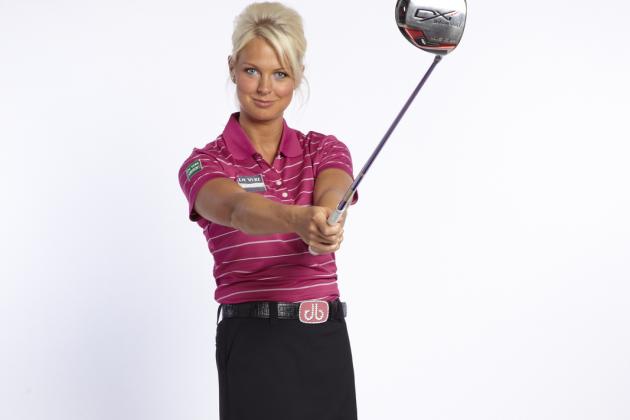 Image via blog.druhbeltsandbuckles.com
It isn't normal for professional female golfers to double as a fitness model. But for Sophie Horn, it is.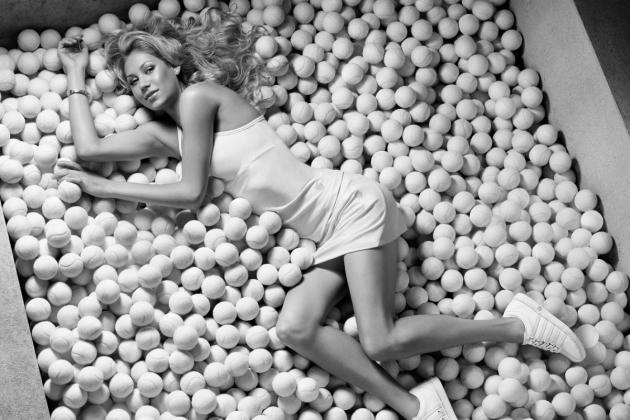 Image via kswiss.com
Anna Kournikova is the beer of the female athlete world—she's fine in any weather.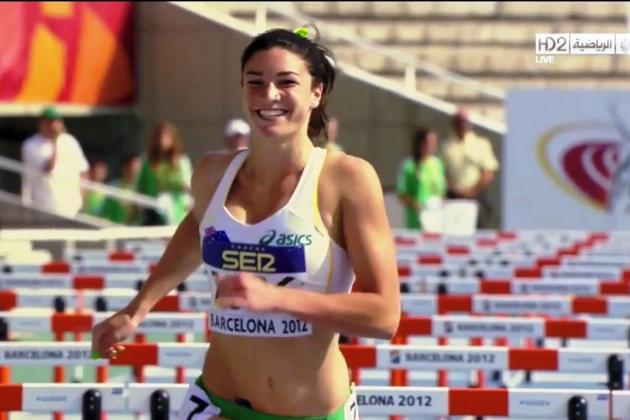 Image via u2know.net
From the first moment I saw Michelle Jenneke dance away with our hearts, I knew it was over. We now have a new lovely lady to admire.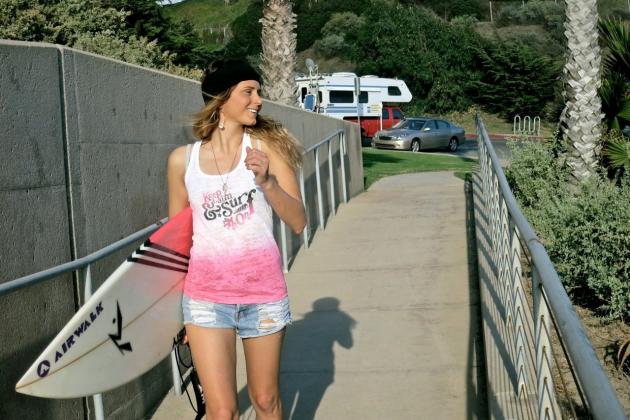 Image via tumblr.com
This list has already seen its share of female surfers, but none of them hold a candle to Anastasia Ashley. Even her name is beautiful.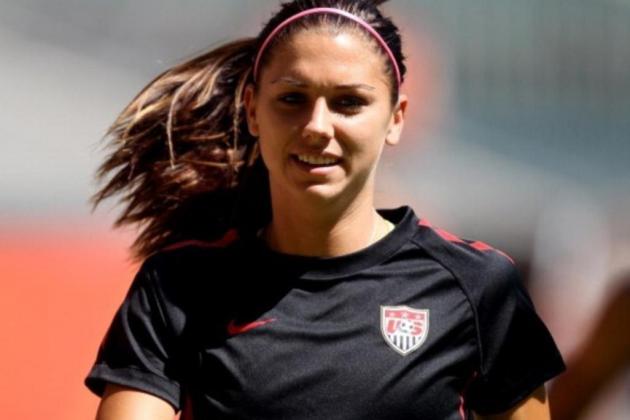 Image via poptower.com
Alex Morgan is helping grow the sport of women's soccer every time she steps onto the pitch. I am sure it has nothing to do with her ridiculous beauty and fine athletic skills.