The 100 Worst Things in Sports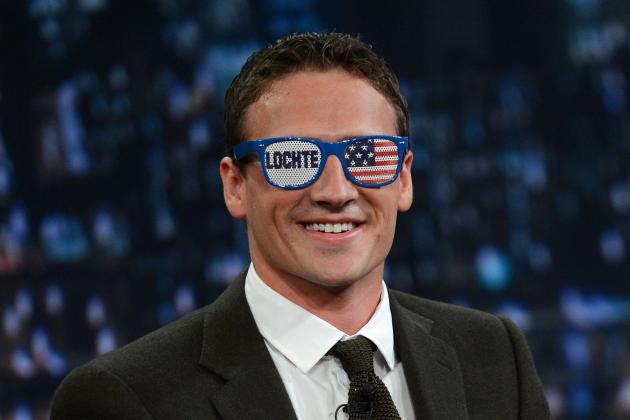 Jason Kempin/Getty Images

While it continues to be the sole reason we get up in the morning, the sports world can annoy and frustrate us to no end. In an effort to embrace everything that is wrong with today's sports, we'll tap into the 100 worst things in sports; an encyclopedia of sports-based mediocrity that will help to put all of the annoying, frustrating and heartbreaking sites and scents into perspective.
Let's go to the mattresses and face all that is wrong with today's athletics.
Begin Slideshow

»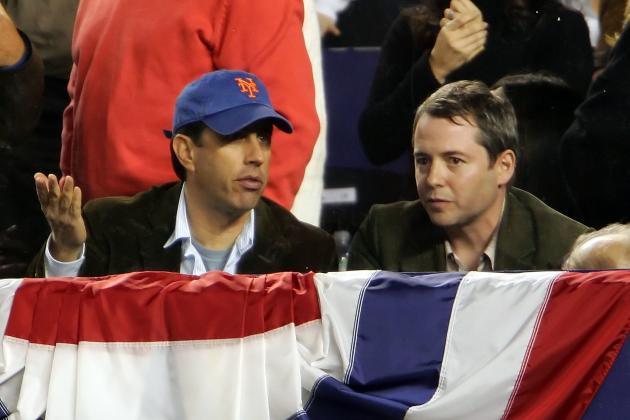 Chris McGrath/Getty Images

If we wanted to listen to Progressive Flo's stale humor or State Farm's magic jingle, we'd chuck the television remote like a normal person. Instead, after every snap, every blown call, every streaking incident, we hear..."don't touch that dial, we'll be right back."
Let's keep it to Mike Ditka commercials and call it a day.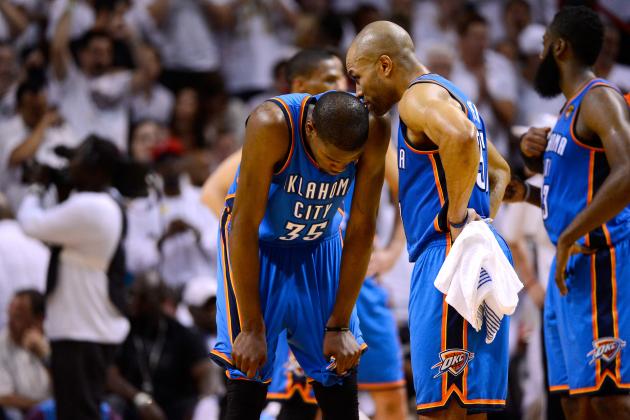 Ronald Martinez/Getty Images

Four rounds, each one a best-of-7, two months of repetition. The postseason should be short and sweet and doused in glitter.
Instead, the NBA playoffs runs nearly a third the time of the regular season. By the third round, we're already pleading for football.
There's an old adage, "act like you've been there before." Unfortunately for many athletes, they've planned their post-score celebration for so long that when it's finally time, they crumble to pieces.
Or worse, they forget to cross the end zone before dropping the ball (see DeSean Jackson).
Of all the dramatic things we've ever seen, an overweight, overaged pitcher being paid $28 million to pitch whenever he pleases sits right up there with Requiem for a Dream and Michael Jordan's game-winning shot in Game 6 of the 1998 NBA Finals.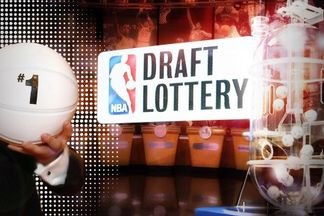 Image via beyondthebets.com
A suspenseful showing every year, the NBA draft lottery continues to offer ridiculous opportunities to teams that likely don't deserve them.
With the 14th-worst team in the league able to potentially pick first, the effort to make bad teams better remains inefficient at best.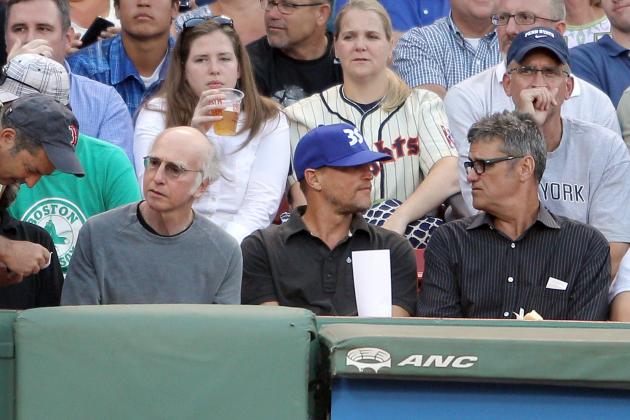 Elsa/Getty Images

"It's the bottom of the sixth, Game 7 of the World Series and, oh look, there's Larry David, creator of Seinfeld." (Drop to the floor in awe)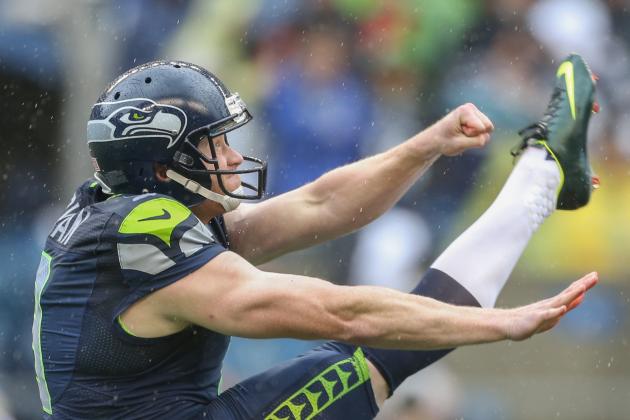 Otto Greule Jr/Getty Images

Excluding Jay Feely, who not only tackles like a fearless fourth-string cornerback but also wears sweat bands and gloves to look the part.
Otherwise, calling these individuals football players is a stretch.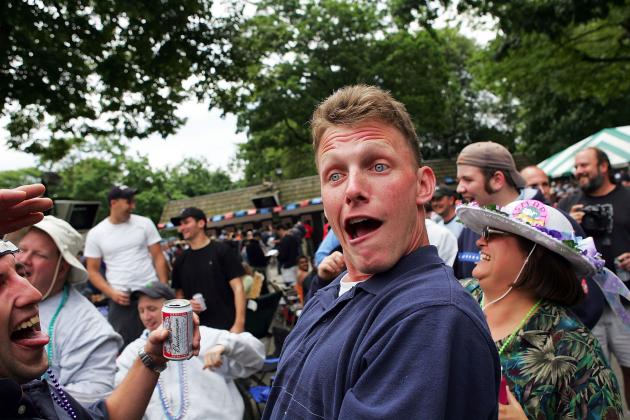 Ezra Shaw/Getty Images

And we're talking buy-a-vowel drunk. These fiery fans don't even know what they're psyched about, but they are super stoked and ready to toss the fisticuffs.
Some fans just can't handle the suds, or society.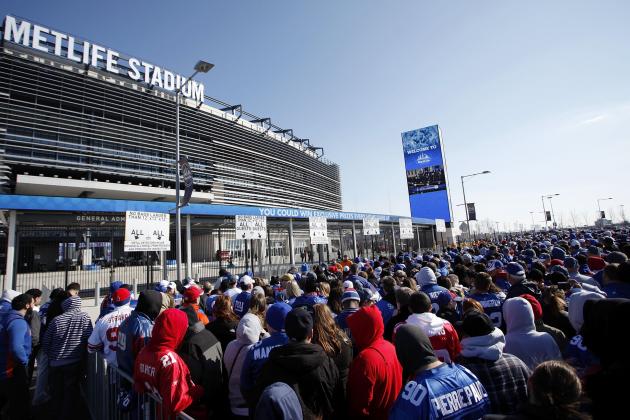 Jeff Zelevansky/Getty Images

Why not just cancel the season, or, better yet, save the Super Bowl for the week before next year's preseason? Two weeks between the conference title and big game is just as mind-boggling.
Forget rhythm and bodily routine, what the heck are the fans supposed to do without one full week of football during a postseason run?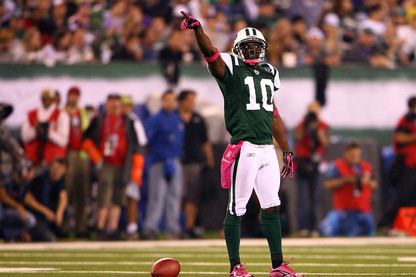 Image via zimbio.com
The only performance more distasteful than a touchdown dance is a first-down pose. And for injured Jets receiver Santonio Holmes, easily the worst of the bunch, first downs happen so rarely that his cocky display builds more criticism than fire in his teammates.
Get up, get back to the huddle and keep your hands to yourself.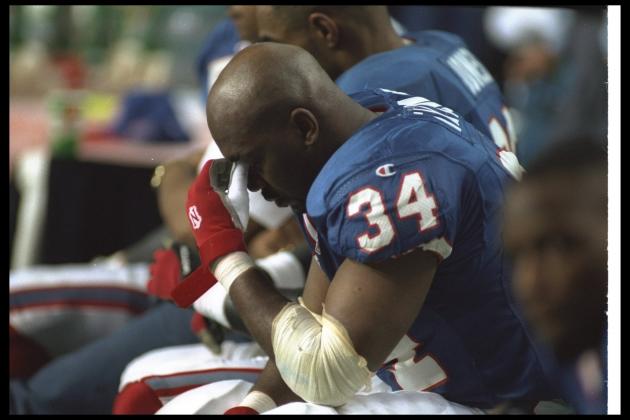 Rick Stewart/Getty Images

Although making four consecutive Super Bowls truly was a miraculous achievement for the Bills.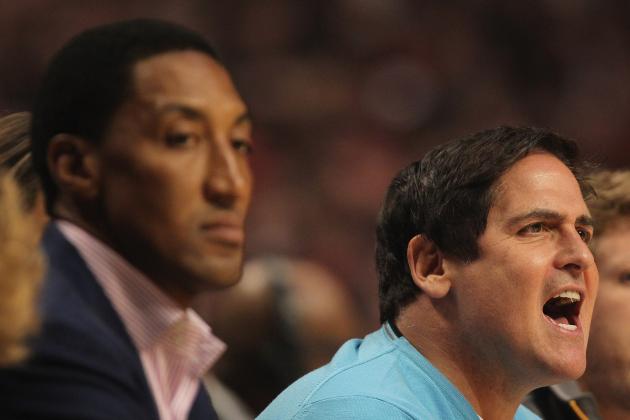 Jonathan Daniel/Getty Images

It was once refreshing, an almost inspirational act of courage for a fiery owner to scream about his team in the stands, toss hateful adjectives at opponents and brag about his club.
But Mark Cuban's rich boy act has gotten stale. It hit rock bottom when the Cubes allegedly bought Nets.com just so that Nets owner Mikhail Prokhorov, who he lost to in the Deron Williams sweepstakes, couldn't. And then fans realized he didn't.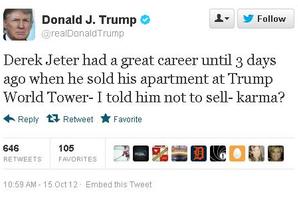 Image via blog.northjersey.com
Only the most classless individuals step on a man when he's down, and that's exactly what trolling gillionaire Donald Trump did to Derek Jeter after the latter broke his ankle.
One day after selling his Trump Tower apartment, Jeter found himself injured for the rest of the postseason. Trump, while likely downing his morning eggs Benedict with that day's blotchy bimbo, was quick to comment.
As if there's anything more frustrating than watching the same flirtatious commercials continue to lead to nothing.
Curiosity keeps dragging us down.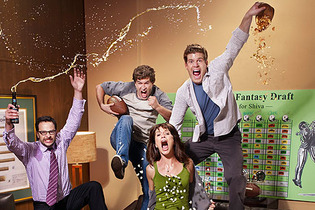 Image via esquire.com
Fantasy football will have you cheering for kickers, missing your childhood and going insane. But heck, it's the only way to fill deprived weekdays.
But sometimes players, often the most enthusiastic, begin neglecting their lineups (gasp), ignoring the league completely (double gasp) and "forgetting" to pay (faint). It's a fast fall for these fantasy phonies.
Jeremy Lin's Lin-derella story was only slaughtered by a surfeit of lin-diculous, lin-conceivable puns.
It's become a lin-ddiction.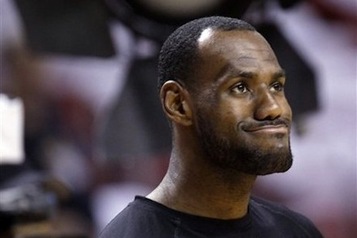 Image via 2daysports.com
Let's be honest, sports fans love to hate on the man dubbed the king of the hardwood. And we're not hating on the hairline as much as the ever-rising headband.
There was a time when James wore it appropriately.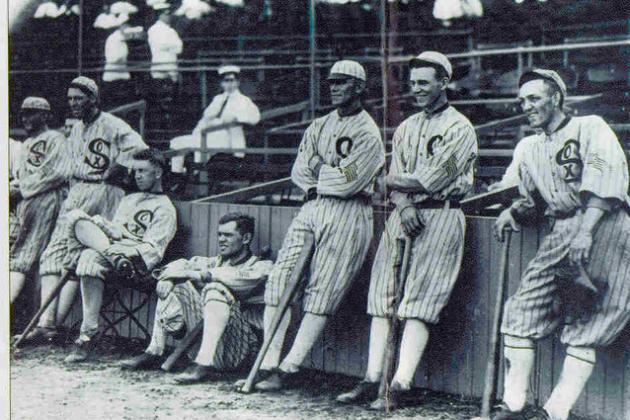 Image via historyrat.wordpress.com
Conspired by first baseman Arnold "Chick" Gandil and supplied by New York mobster Arnold Rothstein, the 1919 World Series fix—dubbed the Black Sox Scandal—offered a harsh reality to club owners and the baseball world.
The eight members who were eventually banned from the game for life felt underpaid, and had a patent dislike for penny-pinching owner Charles Comiskey.
*Note: Tossing games is exactly the opposite of what Pete Rose did.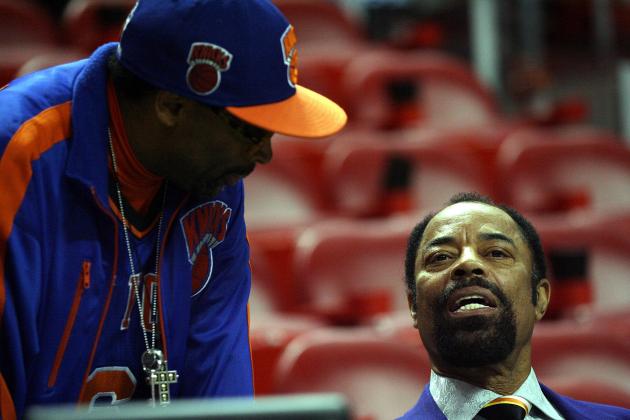 Marc Serota/Getty Images

Swishing and dishing, posting and toasting, banking and thanking, all the Knicks with the knack tonight. Walt Clyde Frazier has a legendary aura about him, and once had a historic poof of hair, but try listening to this guy every night and you'll surely be tearing your own poof out.
It don't mean a thing, if you don't have that swing.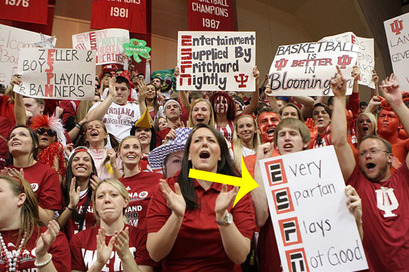 Image via jockular.com
See that sign on the left (ignore the yellow arrow)? "Zeller & Boys Playing For Banners." Not only is it an utter failure grammatically, but it has a lonesome word without a highlighted letter.
Vertical signs only use the first letter, that's an unwritten rule. Get it right.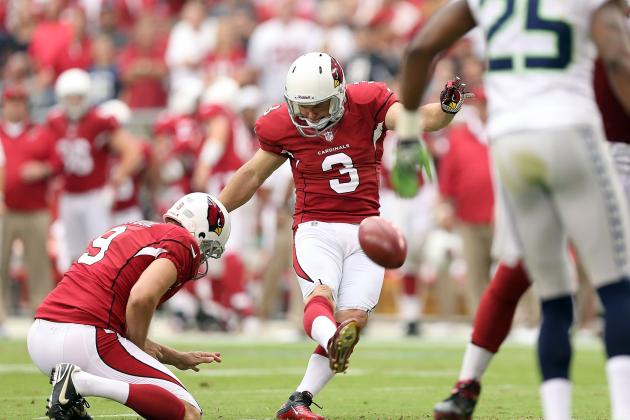 Christian Petersen/Getty Images

According to ESPN, "Since 2001 (including the playoffs), kickers have hit 81 percent of field goals when no timeout was called (36 yards) before the snap and 76 percent when a timeout was called (39 yards)" (not including overtime).
Let's keep this thing moving, we can't take any more television breaks.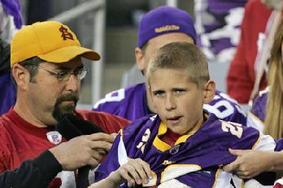 Image via thesporthole.com
Fans who are only seen or heard from during times of success can't be trusted in the world of sports.
The same people who vanish at the first sign of trouble are the loudest during a golden era. Hats, shirts, box seats, a Super Bowl-guarantee tattoo. Oh the humanity.
Known as the most exciting regular-season game you never saw, the November 17, 1968, game between the AFL rival Raiders and Jets featured a riveting comeback and plenty of angry would-be,viewers.
With only a three-hour time slot for the game seeming adequate, NBC prepared to air the film Heidi (girl in the Swiss Alps) at 7 p.m. following the game.
Naturally the game was closing in on three hours when an override of concerned viewers called in to request that the game stay on. As a result, the switchboards burned out and changes couldn't be made.
During that blind minute, in which the switch had already been made with the Jets leading 32-29, Oakland would score two touchdowns and win 43-32.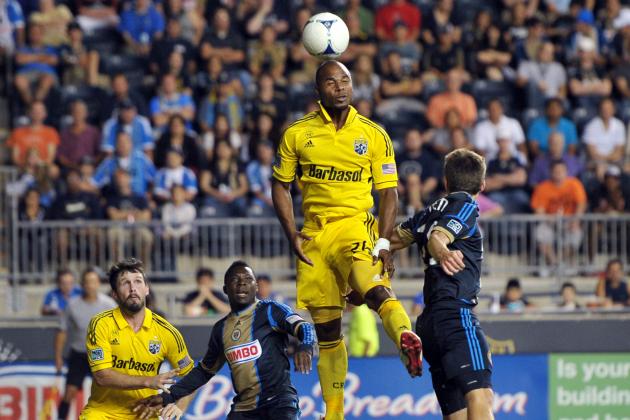 Drew Hallowell/Getty Images

The day that sports froze, aside from insignificant soccer and tennis bouts, July 11 taught us a powerful lesson; we need our games.
July is routinely a month that features only baseball, until we're saved by the Olympics.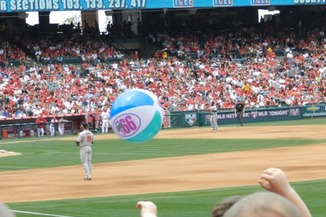 Image via blithescribe.mlblogs.com
Not that we don't enjoy a ferocious swat once in a while, but having a random rainbow-colored beach ball hit by a raging soccer mom slam your garlic fries and over-foamed beer is an experience worth forgetting.
On the other hand, when in Rome...(Yes? Please continue...)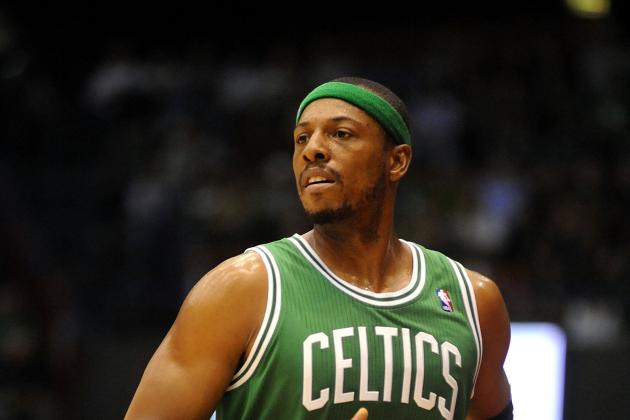 Roberto Serra/Iguana Press/Getty Images

Watching Paul Pierce slowly deteriorate a defense is a frustrating experience for any fan. Dubbed "The Truth," the longtime Celtic can drain any triple-covered heave from half court and dribble past knowledgeable defenders with just a slight shift of his meaty shoulders.
We're often left wondering, how?
More frustrated with the lack of hugs they got from their parents, little league parents can often become whirling dervishes in times of stress.
But seeing a coach bullrush a referee is like a solar eclipse; we rarely see it, but when we do it's always special.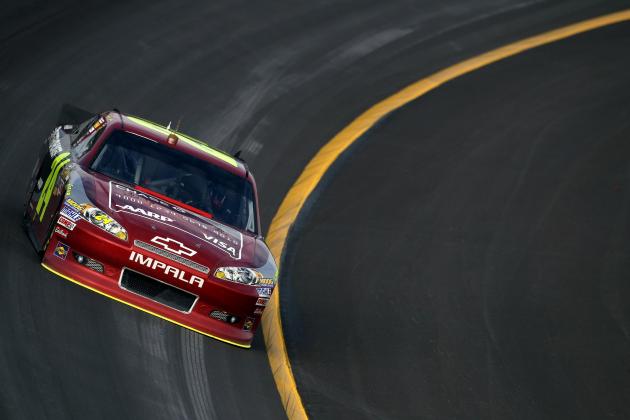 Jamie Squire/Getty Images

In the Sprint Cup races, the top 35 cars in the standings are automatically excused from qualifying; in other words earning an automatic bid regardless of their qualifying time.
Almost as lame as the BCS polls. And thankfully, that's why it's going to be gone come next year.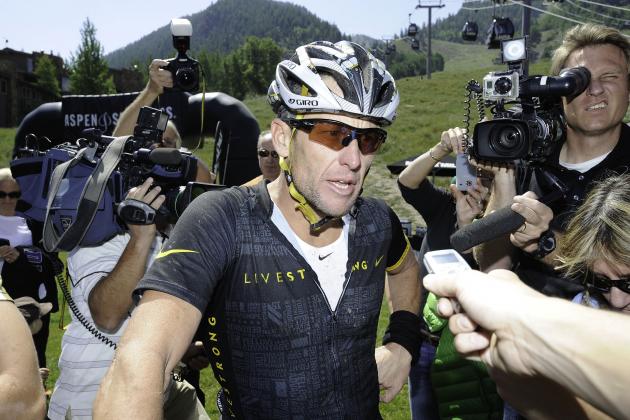 Riccardo S. Savi/Getty Images

The seven-time Tour de France winner who evidently injected his way to the top, Lance Armstrong has permanently removed himself from Eddy Merckx-Fausto Coppi territory.
His unwillingness to admit his faults leaves us feeling like fools for ever believing that this testicular cancer-defeating inspiration was anything more than a fraudulent phony on the track.
As a coach and motivator, the man is a legend. As a broadcaster, well let's just say Jon Gruden's syrupy presentations are a better fit on top of a stack of pancakes than in the booth.
Not that we don't love to see big bodies bang as well, Jon.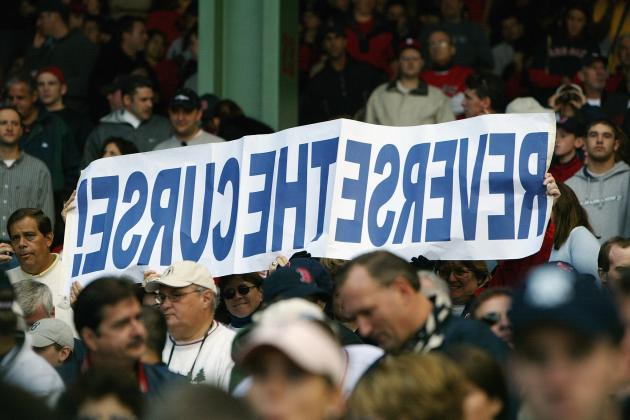 Doug Pensinger/Getty Images

The Cleveland curse of Paul Brown, the Boston curse of the Bambino, the Philly curse of Frank Gifford. Hexes remain iconic excuses for mediocrity. Blame it on talent, not a curse.
And dare we forget the best of all, the Chi-town curse of the Billy Goat? Although, any team that's title-less since 1908 should probably be studying the art of voodoo.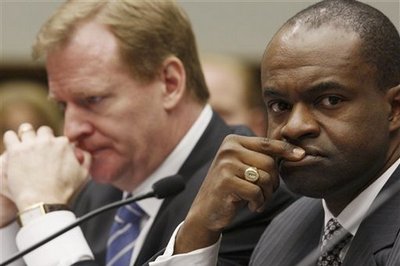 Image via xfinity.comcast.ne
Having a salary cap essentially makes the illegal essence of collusion legal. But collusion between owners and commissioners can have players asking questions.
And that's exactly what they did. Last month, a judge considered suing the league for conspiring to hold down salary caps in 2010. There are no conspiracies, or coincidences.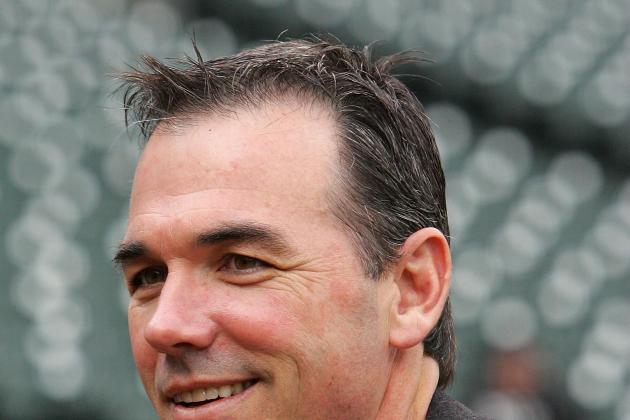 Jim McIsaac/Getty Images

Coined by baseball writer Bill James, sabermetrics is essentially the overanazlyzation of statistics to make accurate predictions. It was a phenomenal process until A's general manager Billy Beane began receiving endless fanfare for using the intriguing approach.
Beane eventually got his own movie, starring Brad Pitt, but he doesn't have a World Series ring to his name.
Having Honey Boo Boo's possible right-wing uncle on the NFL Pregame Show is as irresponsible as eating steak with a spoon. It just doesn't work.
And Rush Limbaugh proved that to us when he sparked nearly political debate surrounding the race issue in the league. Fun experiment while it lasted, fellas.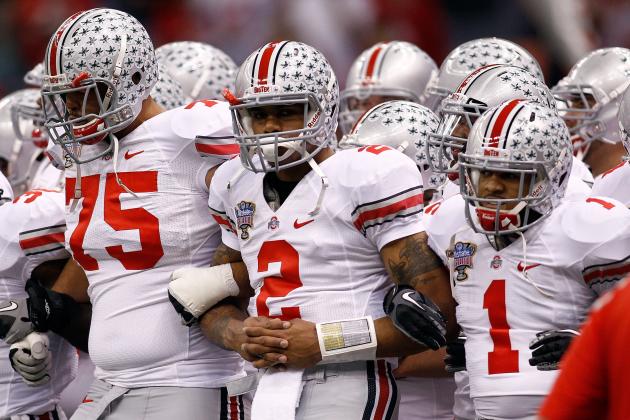 Chris Graythen/Getty Images

Athletes from different crevices of the world, some poor, some deprived, some eager for love, flood college athletics every season.
And boosters can't help but tempt potential recruits and star players with gifts. Neither can agents, who toss opportunities and promises at potential draftees in hopes they'll sign with them. But in the end, how can these innocent athletes, still kids, say no?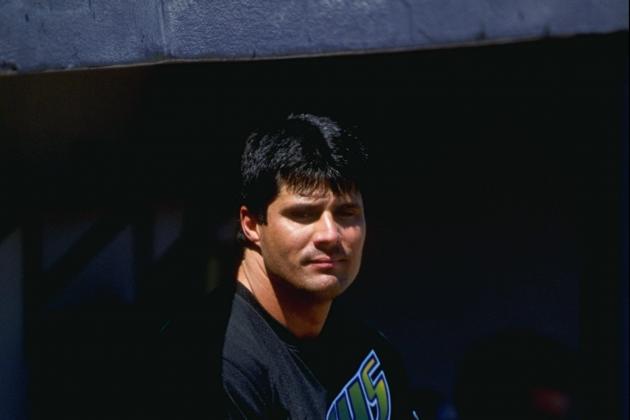 Vincent Laforet/Getty Images

Reeking of '90s failure, the former Rays jerseys–back when they were still deviled–were any graphic designer's worst nightmare.
In 2005, several significant green tweaks were made to the uniform. Three years later, the Rays were in the World Series.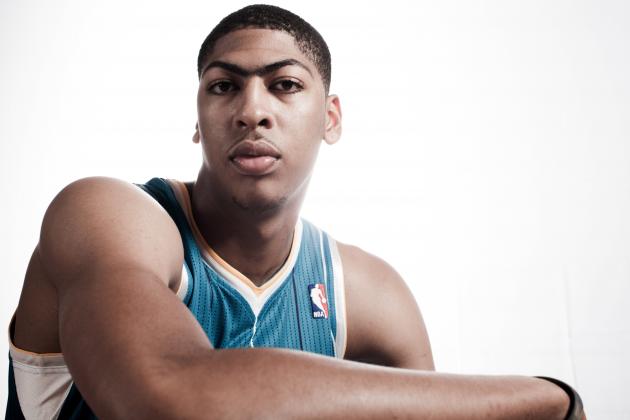 Nick Laham/Getty Images

Some might call it the best thing in sports and a potential cash cow, but we see Anthony Davis' epic unibrow as a failed fashion statement.
On the other hand, "The Brow" has a potent ring to it.
Nyjer Morgan, sometimes known as Tony Plush, other times as Tony Gumble, is one of baseball's strangest personalities.
And he's rarely afraid to educate the public on his Plushdamentals. Even though we rarely have any idea what he's talking about.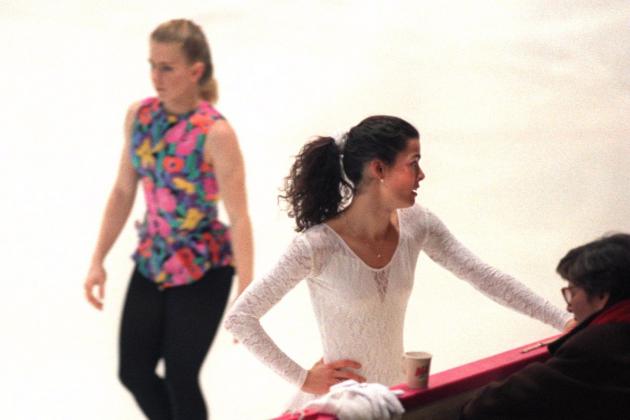 Pascal Rondeau/Getty Images

Oprah Winfrey once said, "This story had it all...Drama, scandal, heartbreak, controversy [and] competition." It also had insanity.
Training for the '94 U.S. Figure Skating Championships, figure skater Nancy Kerrigan was attacked by three men who crushed her knee with a metal baton. With Kerrigan out, rival Tonya Harding secured victory.
As it turned out, Harding's ex-husband Jeff Gillooly and his crew were the attackers, and Harding was soon convicted of conspiracy to hinder prosecution and banned from U.S. figure skating for life.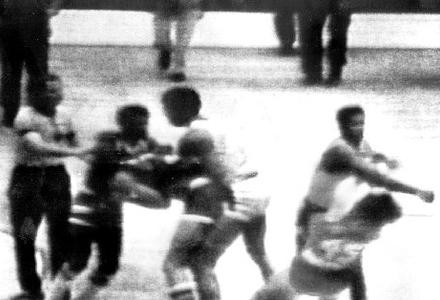 Image via nydailynews.com
During an on-court scuffle between the Rockets and Lakers in December of 1977, Rudy Tomjanovich sprinted toward the fight. Seeing this, Kermit Washington tossed a roundhouse to his opponent's face.
Tomjanovich would drop to the floor with facial fractures and other serious injuries, effectively ending his career and almost ending his life.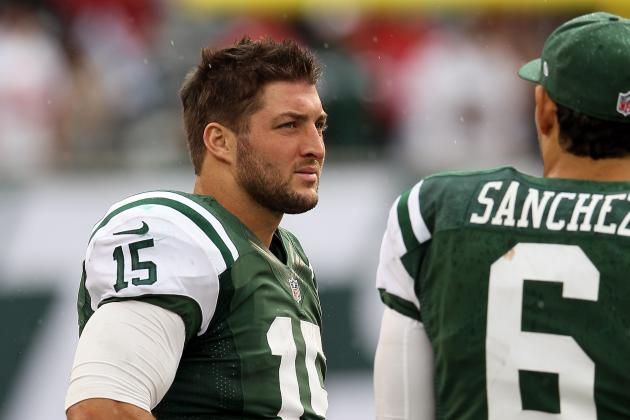 Elsa/Getty Images

Santonio Holmes demanding the ball, Rex Ryan guaranteeing annual Super Bowl victories, cornerback Antonio Cromartie calling himself an elite receiver, Mark Sanchez being coddled. The dynamic of the Jets locker room is not only frustrating for NFL fans, but also covered excessively by every channel known to man.
Take a hike Mike Tannenbaum. Your flashy approach is getting old.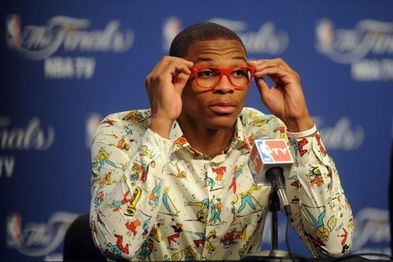 Image via shesgamesports.com
Russell Westbrook often closes in on Steve Urkel territory as the hipster look becomes a trending fad on the professional hardwood. Kevin Durant's backpacks set the tone, and his point guard piled on.
With the self control of a juiced special teams linebacker, Serena Williams continues to alienate all those who were once inspired by her unique nature.
Keep your comments to dull roars, please.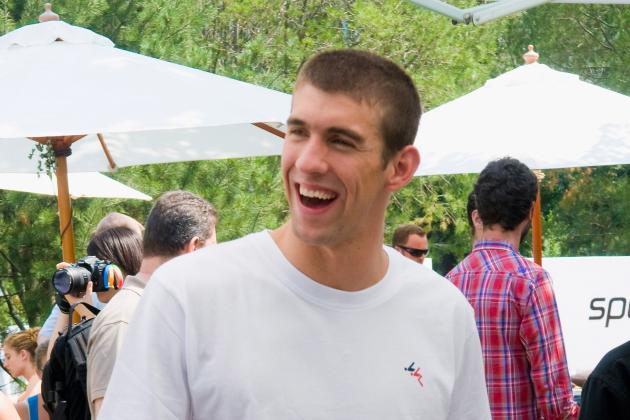 Getty Images/Getty Images

Want to swim like Mike? Start eating like him...
Breakfast: Three fried-egg sandwiches loaded with cheese, lettuce, tomatoes, fried onions and mayonnaise. Two cups of coffee. One five-egg omelet. One bowl of grits. Three slices of French toast topped with powdered sugar. Three chocolate-chip pancakes.
Lunch: One pound of enriched pasta. Two large ham and cheese sandwiches with mayo on white bread. Energy drinks packing 1,000 calories.
Dinner: One pound of pasta. An entire pizza. More energy drinks.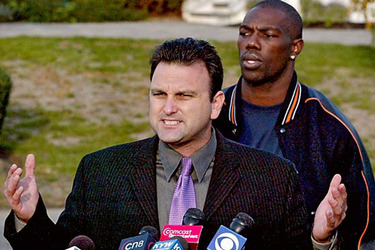 Image via ocnnreport.com
Ruthless negotiations and money-driven thirsts for power; thus is the life of a sport super agent.
Scott Boras, Drew Rosenhaus, fictional Jerry Maguire. All these guys had one thing in common: Their client was the greatest and deserved the best...until a better one came along.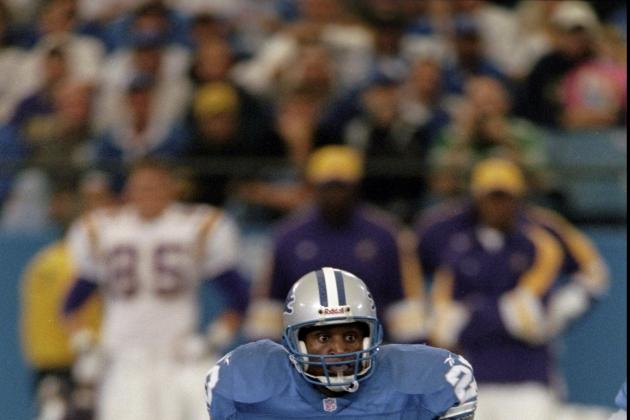 Tom Pidgeon/Getty Images

A bruising position that demands so much from the human body, starting tailback remains the most short-lived role in sports.
Jim Brown, perhaps the greatest ever, dominated for nine years (until he was 29) and Barry Sanders, perhaps the most elusive ankle-breaker in history, retired at 30. In limited time, Brown remains revered as a brutal legend and Sanders remains third on the all-time rushing list with 15,269 yards.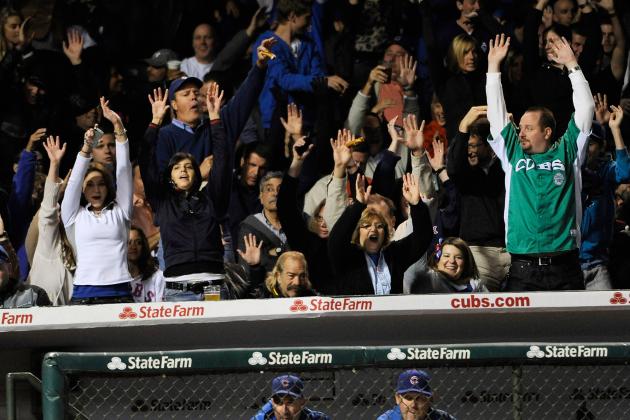 David Banks/Getty Images

Better fit for Miley Cyrus concerts and rollercoaster rides, the all-mighty wave has become a mainstay in sports arenas around the world. But while it's a child's activity, it's often the inebriated adults engaging in such affairs...and at the worst times.
Are we watching a game here or preschool recess? And can we possibly wait until after the final pitch of the bottom of the ninth, when you're back home perhaps?
Chicago gunslinger Jay Cutler is despised by most of the football fanbase at this point. Not because of his rocket arm or his inability to win games, but rather because of his apparent disrespect for his teammates and coaches.
Mike Tice was the obvious, heart-crushed victim during this year's game against the Cowboys.
Warren Little/Getty Images

Maybe the greatest ever to swing a golf club, Tiger Woods was once a role model who could do no wrong, an athletic icon hauling in endless cash and endless trophies.
Until it all came crashing down. Perhaps getting married was his greatest mistake.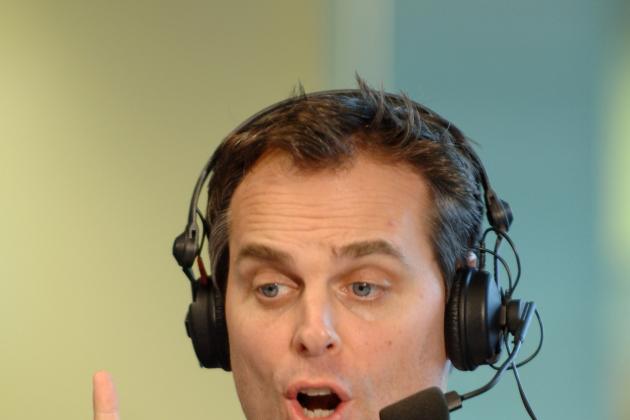 A. Messerschmidt/Getty Images

First off, who calls their audience a herd? The hay-and-straw listeners aren't ready to embrace that label.
Next, as Frank Caliendo properly noted (for the first time we agree with him), all this guy does is reaffirm what he's already said. Cowherd simply clouds us from the awfully boring co-host sitting across the way.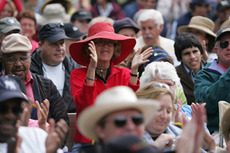 Image via montereyjazzfestival.org
When you have elitist seats, you better show up on time. End of story.
The only blockage worse than the wave or a beach ball is a wealthy couple with no regard for human life. Enough with the seventh-inning stretch entrances.
If his yearly proclamations (rather hallucinations) regarding his team's success and his buy-a-championship approach weren't enough to make you despise Cowboys owner Jerry Jones, perhaps a visual of his spectacles being specially cleaned by his son-in-law will.
His glasses aren't always dirty, but when they are he prefers Jerry wipes.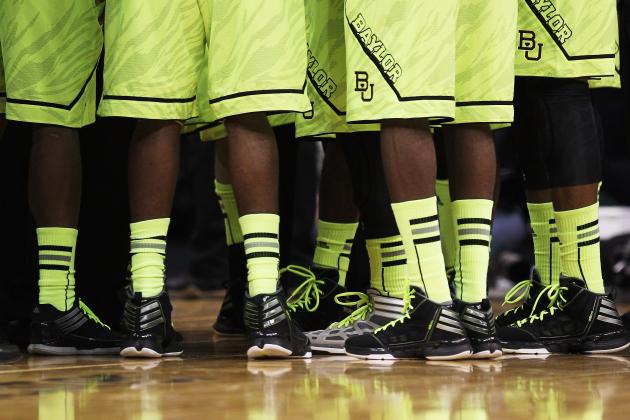 Jamie Squire/Getty Images

In an effort to protect your eyes from the blinding aura, we've provided a small chunk of Baylor's neon catastrophes.
The reflection off the hardwood is nearly as egregious.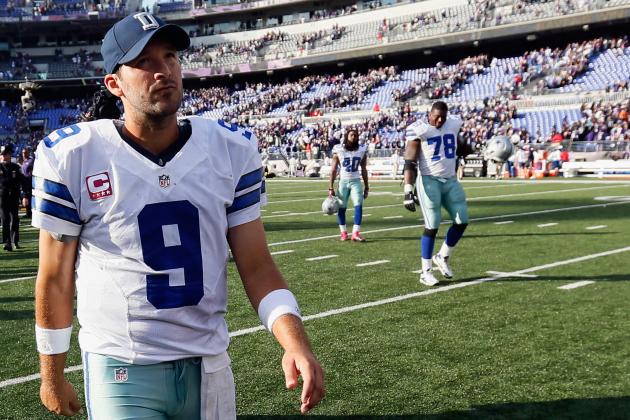 Rob Carr/Getty Images

No. 9 just can't catch a break. Surrounded by pressures from fans, his owner and over-analytical pundits around the sports world, Tony Romo continues to crumble under the blinding spotlight.
At least the 32-year-old still throws a mean pickup line (see Candice Crawford).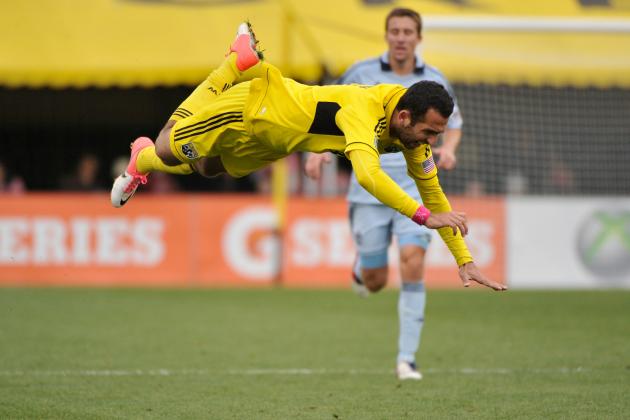 Jamie Sabau/Getty Images

The disgraceful act of flopping is also seen on the basketball court, but only in soccer are award-winning performances the norm.
Some actors bide their time by waiting tables, others by dabbling in European football.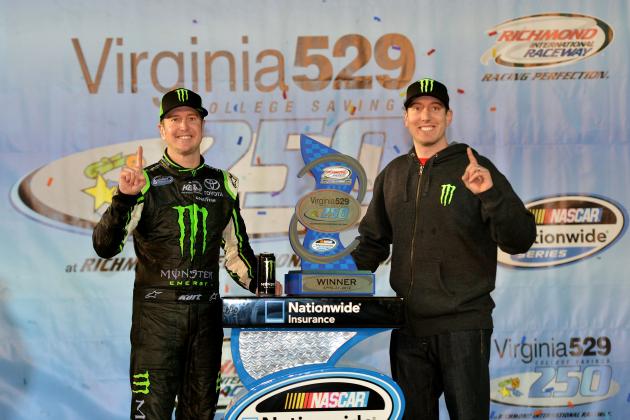 Drew Hallowell/Getty Images

These trouble-making brothers continue to cause problems in the racing industry.
And at the same time, they dominate.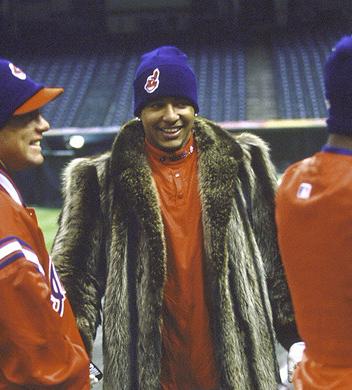 Image via sportsillustrated.cnn.com
Some can wear the fur, some can't. Many have tried, few have thrived.
This is just Manny being Manny.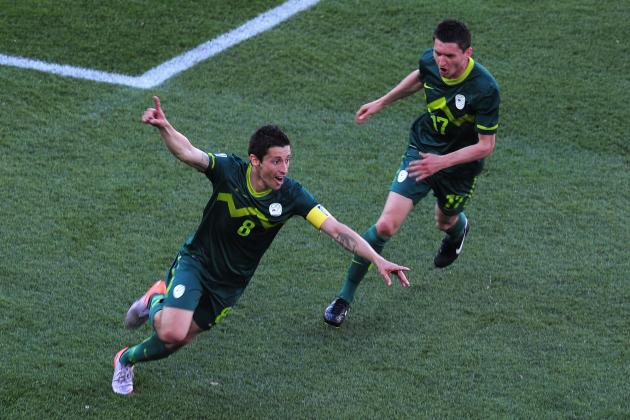 Clive Mason/Getty Images

Tearing a page out of Charlie Brown's playbook, Slovenia football graces the pitch with a sharp stripe and stout smile.
Time for a new look, Peanuts.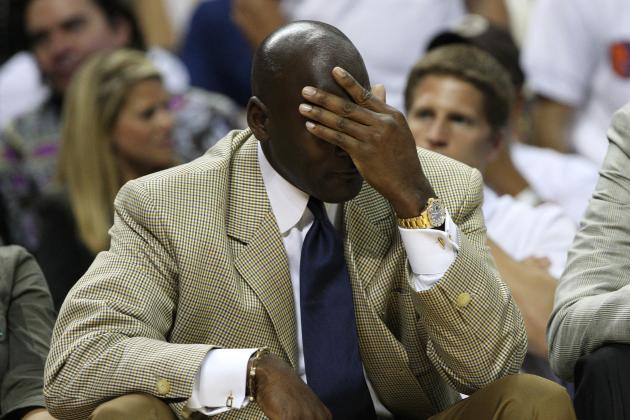 Mike Zarrilli/Getty Images

With Kwame Brown and Adam Morrison on his resume, Michael Jordan's reputation as NBA owner can never be revived.
Time will tell whether Kentucky sensation Michael Kidd-Gilchrist can at least save his team's.
Everything that comes out of Dick Vitale's mouth is questionable, yet always epic. Although like a weekly overdose of bacon, we need to watch our intake if we want to survive.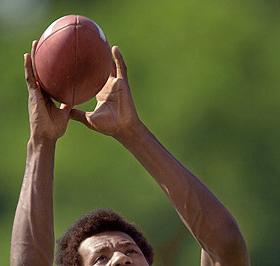 Image via sports.espn.go.com
On any level it's ridiculous, considering the majority of overhyped—and sometimes over-pressured—young athletes don't make it (see Todd Marinovich).
We had 13-year-old quarterback David Sills committing to USC and now 14-year-old Tate Martell committing to the University of Washington. Mind boggling.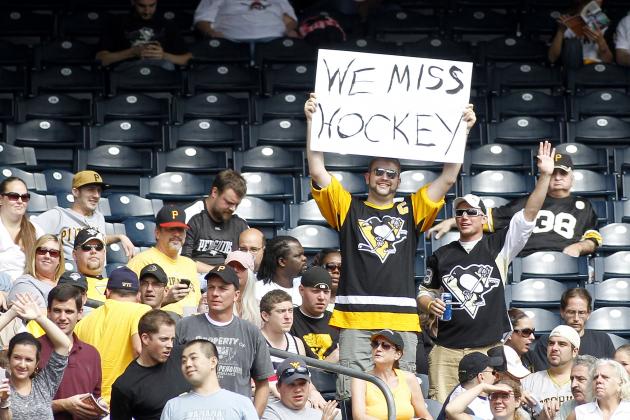 Justin K. Aller/Getty Images

Hockey is the essence of all the world's problems, and it's about time we appreciate it.
Unfortunately, Gary Bettman doesn't seem concerned with the growing popularity of the NHL. The short NFL lockout was an emotionally crippling appetizer to the extended hockey lockout.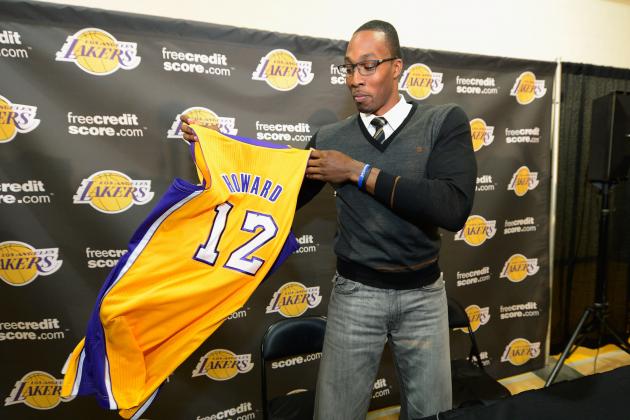 Kevork Djansezian/Getty Images

Dwight Howard was the most serious offender of this harsh crime. A man has to pay his dues and play out his written contract before scratching for a move if he wants to garner respect.
Unfortunately, these owners and general managers have yet to muster up the courage to say no. Change is now.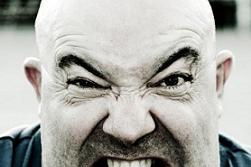 Image via heavensports.com
The most frustrating television issue known to man, blackouts are the cause of most couch-related disputes and the single-most hated occurrence in American households during sporting events.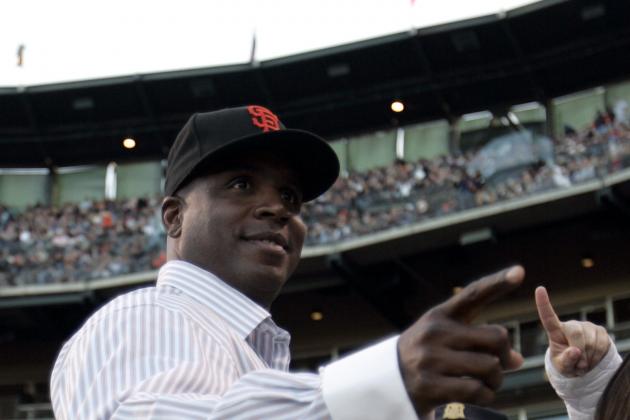 Max Morse/Getty Images

Despised around the sports world for his chemistry-based destruction of Babe Ruth's home run record, juicer Barry Bonds remains an anomaly in the sports world.
He alienated himself and the game he supposedly loved. Baseball has moved on from the so-called home run king.
An on-court scuffle between the Pacers and Pistons in 2004, naturally featuring former bad boy Ron Artest, turned into an arena-wide brawl when Artest (now Metta World Peace) was pegged with an icy drink thrown from the crowd.
It quickly turned into the most heinous disgrace in NBA history.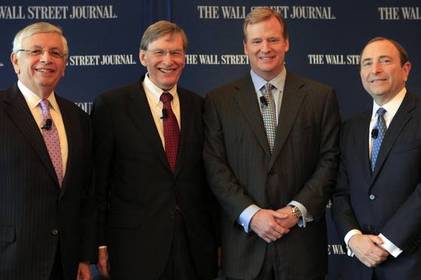 Image via usatoday.com
Lockouts, replacement refs, All-Star game ties. It's clear at this point that NHL commissioner Gary Bettman was hired by the fellow three to distract fans from their mistakes by cancelling hockey.
Either that or we just scripted an intriguing thriller.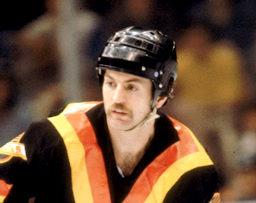 Image via leftfielduniforms.com
Whoever made this happen should've been canned on the spot and replaced with a fax machine for the love of comedy.
The Canucks have come a long way.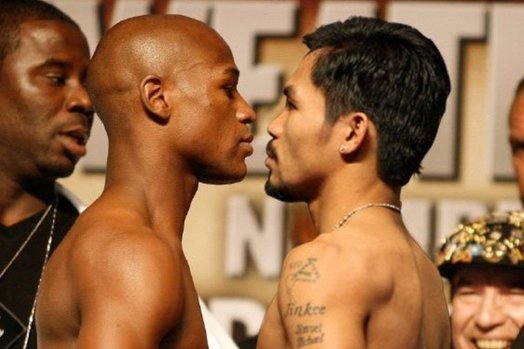 Image via vice.com
Seriously, get it over with already. If Mayweather is ever going to quit with the arrogant shenanigans and Pac-Man is going to establish his greatness, the fight must go on.
But it won't.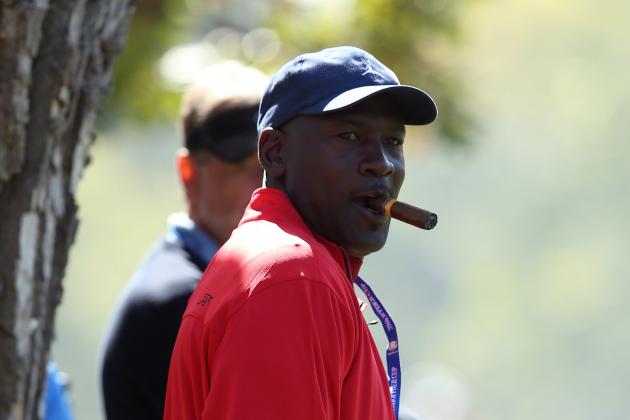 Andy Lyons/Getty Images

Enough with the Michael Jordan comparisons, which we're surrounded by every single season. In no other sport are the comparisons so monstrous, and so constant.
LeBron James: Doesn't have the killer instinct MJ had.
Kobe Bryant: Doesn't have as shiny of a scalp as MJ did.
Kevin Durant: The closest thing.
Interesting way for Georgia to open the season.
Is this rhythmic masterpiece slaughtered yet?
They came from all walks of life and patrolled the gridiron with confidence. Until they had to make a call.
Watching these zebras attempt to control their professional surroundings caused league-wide nausea and worldwide mockery. It was a three-week step back for Goodell & Co.
Dominant pugilist Roy Jones Jr. trampled through the 1988 Olympics, not losing a round en route to a final against South Korea's Park Si-Hun.
A superior performance from Jones in the final turned into superior heartbreak, though, as judges gave the victory to Si-Hun, despite Jones' 86 punches to his opponent's 32. A despicable moment in Olympic boxing.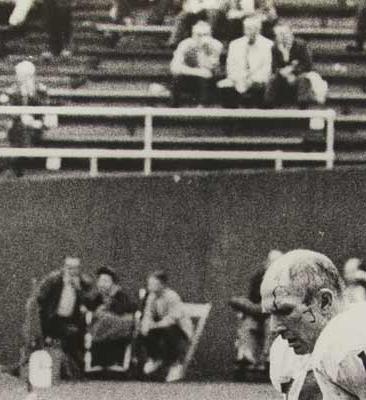 Image via manlyweb.com
In today's game, even the threat of a pinky touching the quarterback seems to garner a yellow flag. A sport that once preached toughness and ruthless bruising is now flooded with unnecessary "roughing the passer" calls and whiny, self-entitled quarterbacks.
Y.A. Tittle's bleeding forehead would agree.
Loud Skip Bayless vs. louder Stephen A. Smith has become the epitome of a rough wakeup. There's nothing like listening to the First Take crew thoroughly discuss everything from Tim Tebow's throwing inadequacies to Tim Tebow's awesome personality.
It might be time to get Jay Pharoah in there.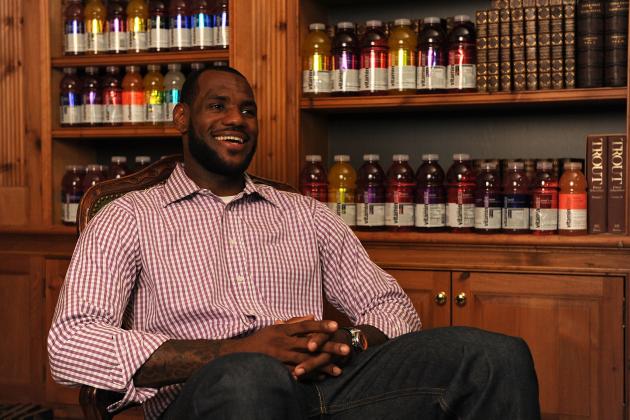 Larry Busacca/Getty Images

Enough judging the decision itself, we're more inclined to rip the approach, although it did generate charitable income for the Boys & Girls Clubs of America.
But live television, millions watching, hairline receding. What a spectacle, and what a pure disappointment.
Fighting is allowed for a reason. Retaliatory blind-side sucker punches only taint an already controversial game.
Hockey's raw nature sometimes attracts the worst type of scum, or breeds the worst type of reactions. Face-to-face combat is the only way.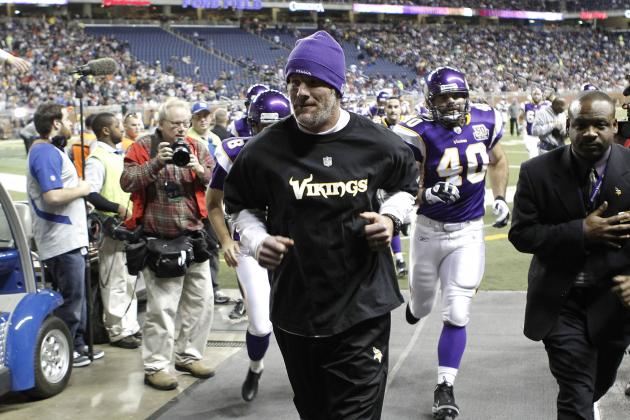 Gregory Shamus/Getty Images

Several more retirements and Brett Favre could've produced three separate Iron Man careers. The future Hall of Famer was once a beloved gunslinger from Mississippi.
Unfortunately now his numerous retirements seemingly overshadow his numerous records.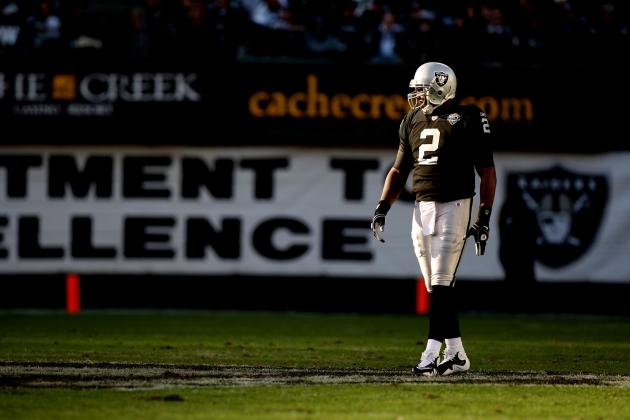 Jed Jacobsohn/Getty Images

JaMarcus Russell and his cough syrup in '07, David Carr and his ability to get sacked in '02, Tim Couch and his brutal averageness in '99. The list goes on, but the learning curve stays the same.
Remember "unathletic" pretty boy Tom Brady being taken in the sixth round in '00?
Everything about undefeated pugilist Floyd "Money" Mayweather reeks of insecure school girl. But the boxer once (still?) backed by 50 Cent remains the most arrogant trash talker in sports.
As Ricky Hatton so eloquently noted; "He's a good fighter, everybody knows he's a good fighter...but you don't have to keep telling us." Touche.
If quips like "WHOOOOP" and "Back, Back, Back" weren't enough to make your ears bleed, maybe Chris Berman's heinous rant (NSFW language) can get it done.
Like a toddler attempting to stay inside the lines, Berman's vibrant performance fails mightily.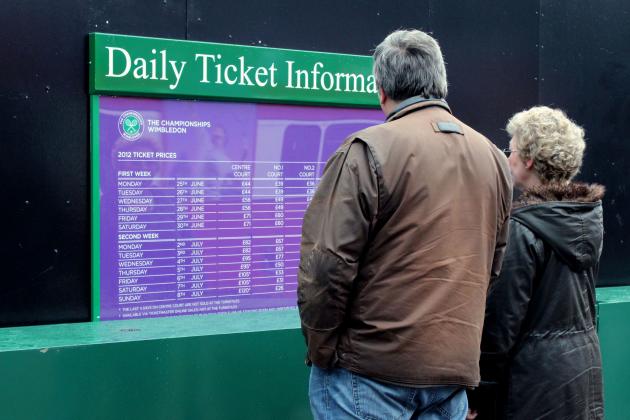 Getty Images/Getty Images

In hopes of attending a three-hour game with the family for a Saturday afternoon. one might consider skipping dinner for a week or two or perhaps selling his '84 Mitsubishi Starion. Although can we blame the industry for giving in to supply and demand? Yes, yes we can.
Save your money, grill some steaks, pop on the Samsung and enjoy the game from the comfort of your own home. To season ticket holders who can barely afford rent, sell the stubs and buy a house.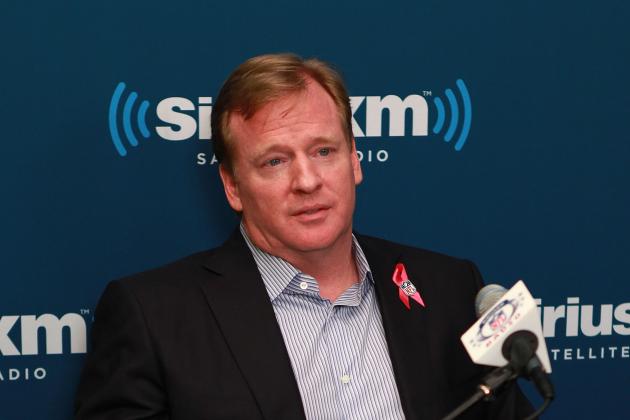 Robin Marchant/Getty Images

A sport that demands constant physical brutality needs to protect its players, and football certainly hasn't.
Many feel as if the NFL and the league players association, led by Hall of Fame guard Gene Upshaw, don't do enough to help former players who are physically and financially crippled. Gridiron Greats has contrastingly paved the way for improvement.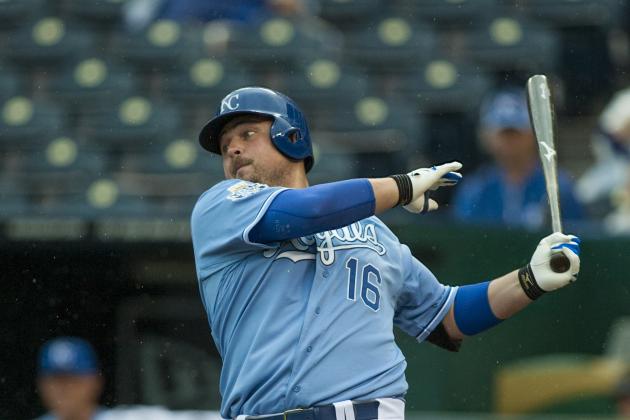 Tim Umphrey/Getty Images

Baseball has always been a game played by baseball players. Running, catching, spitting, grabbing. Not everyone had Ken Griffey Jr. talent, but flaws were embraced as inadequacies paved the way for historic performances.
The designated hitter has allowed clumsy, tip-of-the-iceberg players to concentrate on only one aspect; swinging the pine.
Don't be naive, friendly bounties have certainly been a part of the football world for some time now. But the speech that suspended coordinator Gregg Williams gave to his Saints before last year's divisional game was a shocking reality check for commissioner Roger Goodell.
We don't expect to see Williams back on a professional sideline any time soon.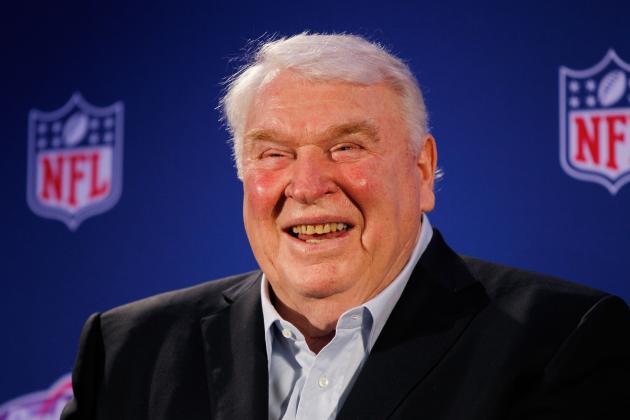 Scott Halleran/Getty Images

They need to generate some offense. We're taking it one game at a time. He gave 110 percent. It's a mental game. At the end of the day...
Sick yet?
As a blossoming star on the professional hardwood, Wizards point guard John Wall should be able to toss a baseball 60 feet.
He barely scraped 13, though gave cricket scouts a dose of his potential.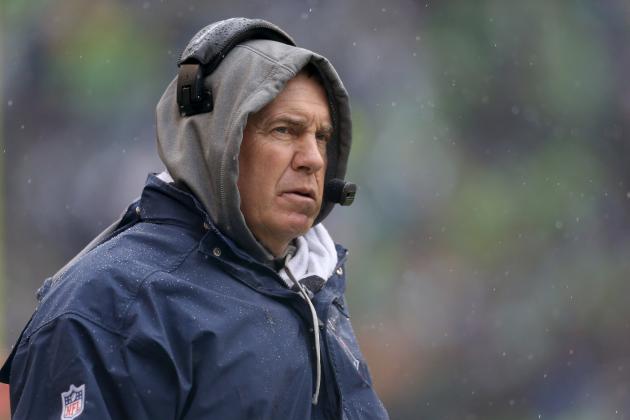 Otto Greule Jr/Getty Images

Through bizarre tactics and the luck of the hoodie, Bill Belichick led the Patriots to three Super Bowl wins in four years. Indeed, he remains a respected coach around the league.
But Spygate and constant arrogance make us despise everything he's done.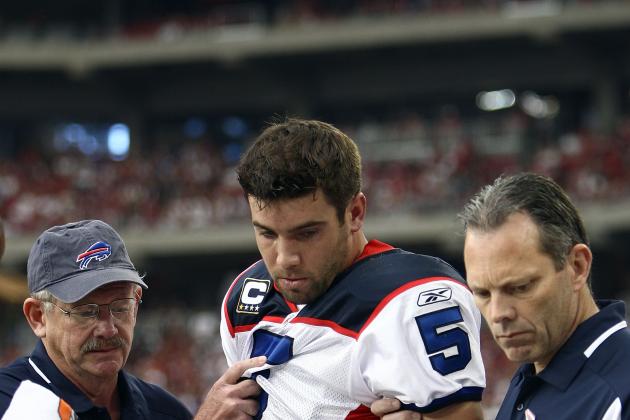 Donald Miralle/Getty Images

A problem without a solution it seems, and only the advancement of technology will guide the way.
They've ruined careers and crippled retirements, but remain unavoidable.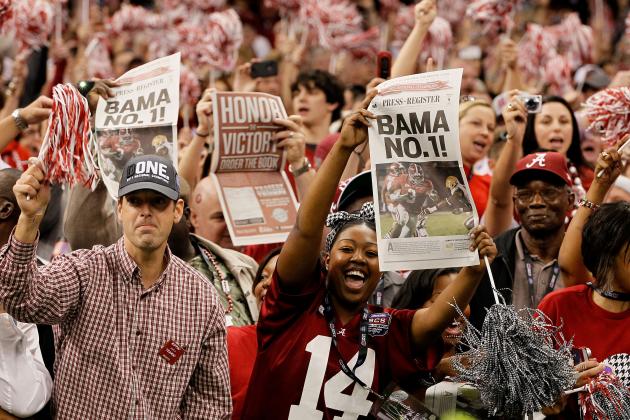 Kevin C. Cox/Getty Images

Voted on by sportswriters and coaches who clearly don't have time to watch every team play, the polls remain a ridiculous aspect of college football.
Didn't realize this was a popularity contest.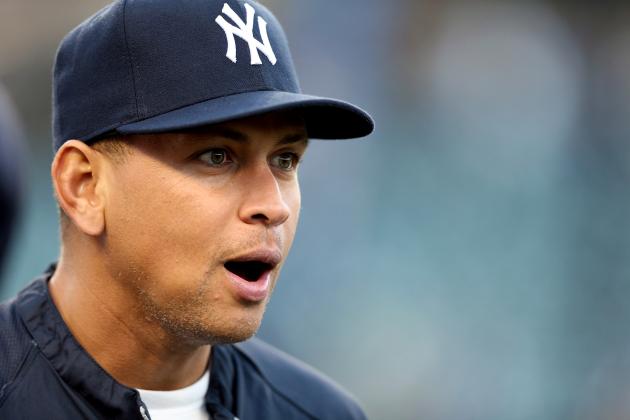 Leon Halip/Getty Images

With the baseball world at his fingertips, Alex Rodriguez, pulling in over $30 million per season, seemed ready to approach greatness. Now he simply defines everything we despise about sports: wealth, inefficiency and arrogance.
The diamond's highest-paid and once most-gifted talent preaches arrogance over class and continues to flail at pitches like he's a wounded donkey trying to touch his nose with his knee.
Although he took his postseason benching like a pro, mingling with the female fans...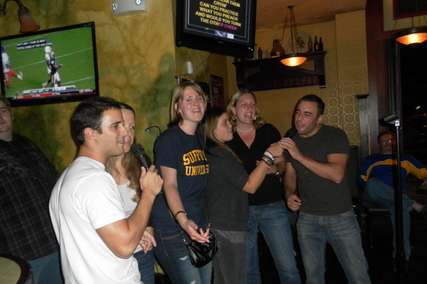 Image via eatdrinknewjersey.com
Most fans prefer the soothing sound of Gus Johnson's colorful annunciations to James Blunt's "You're Beautiful." Unless of course they're frustrated, dragged-to-the-bar girlfriends who are more focused on Philip Rivers' dimples than Peyton Manning's precision.
There's nothing like an Ivy League education.
These Harvard ballplayers show us true team spirit with yet another Carly Jae Repsen cover. It's only acceptable at this point when it's weirdly remixed by the Dolphins cheerleaders.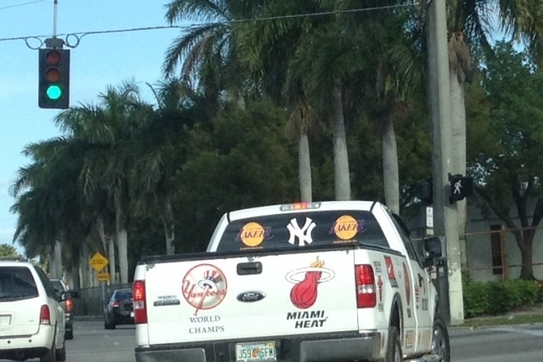 Image via ziprage.com
The worst brand of fan known to man. Front-runners are self-entitled, often uneducated and clearly insecure with their own choices.
Those bumper stickers may as well be targets.
Nine-time gold medalist track star Carl Lewis was faster than the speed of light...in destroying his reputation.
Sports fans are still waiting on that redemption rendition.
Patrick McDermott/Getty Images

Instead of ethnic breakdowns, it's time scouts blind themselves to skin color.
If he can hit a curve, throw a tight spiral and drain a three, it doesn't matter what he looks like.
Possibly the most numbingly atrocious broadcasting unit of all time, Buck-McCarver remain the epitome of mundane. This minute of arbitrary nonsense does, however, distract us from Buck's runway forehead and McCarver's frightening grin.
Mission accomplished; let's just hope extraterrestrials don't get this message.
Depending how you embrace his performance, Kyle the reporter may be sports' greatest gift.
His nonsensical dialogue combines failure with brilliance, perfectly.
Everyone in this room is now dumber for having listened to this. We award Ryan Lochte no points and may God have mercy on his soul.
Next reality show star? Nope, fashion designer it seems.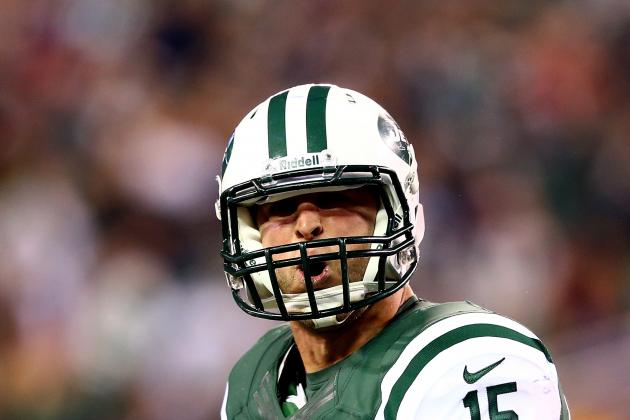 Al Bello/Getty Images

Whether it's analyzing the length of his nose hairs, detailing his shirtless chest in the rain or interrupting regular Tim Tebow coverage to throw Tim Tebow a birthday (over Magic Johnson might we add), ESPN has made the unique former Gator top priority.
The most scrutinized backup quarterback in history, and a thorough punt protector, Tebow somehow found himself flooded with media members after a climactic Super Bowl...which Eli Manning and the big brother Giants won.
Tebowmania remains maniacal.
Follow me if Suzyn Waldman makes you cringe. Follow @z_pumerantz