Ranking the Big Ten Cheerleaders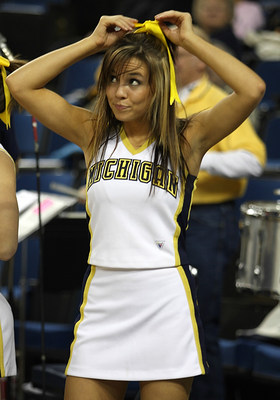 In honor of the upcoming Big Ten Tournament, I thought it appropriate to rank the Big Ten's best cheerleaders. After working tirelessly for several days...er...hours...er...okay...minutes, I've managed to compile this labor of love.
What follows is that ranking, starting with 11 and counting down to No. 1. I hope you enjoy the show. Feel free to recommend more appropriate captions.
No. 11—Northwestern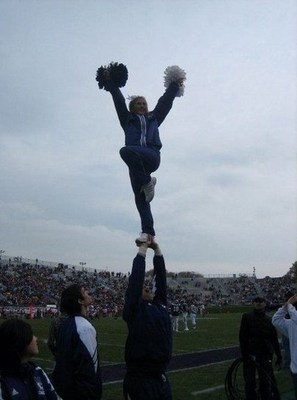 Sure the Wildcats get props for being smart enough to dress for the conditions, but really? You're a Big Ten cheerleader. Suck it up!
No. 10—Wisconsin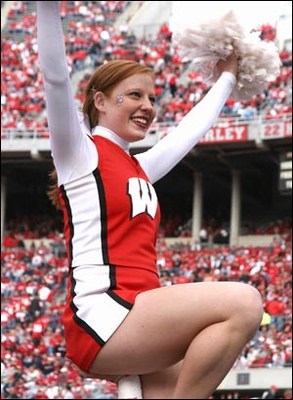 You know what they say about redheads. Given Wisconsin's party school reputation, I have a feeling it's true!
No. 9—Illinois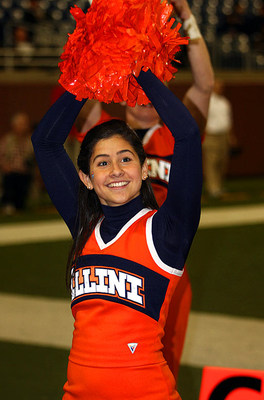 Cute, talented, and best of all, she never let's you see her sweat!
No. 8—Minnesota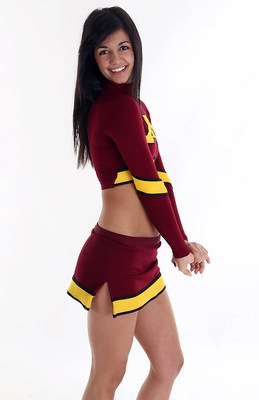 Who knew they could find such talent in this frigid state? That'll do Gophers, that'll do!
No. 7—Iowa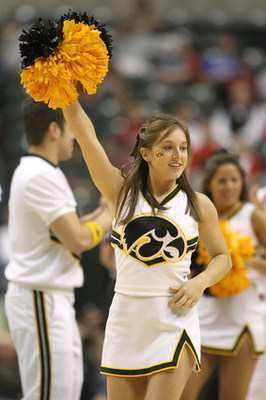 Their football players may be corn-fed, but these beauties are anything but. I've got my Hawk-eye on you!
No. 6—Penn State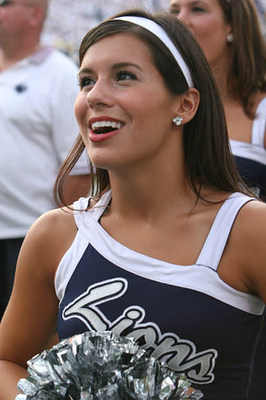 Now we know why Joe Pa refuses to retire. Senility has certainly NOT set in.
No. 5—Michigan State
Normally, I'd argue that this is way too much clothing, but not this time. Now we know why those 300 Spartans fought so hard!
No. 4—Ohio State
With talent like this on the sidelines, these beauties may be more dangerous than Terrelle Pryor (and would probably have just as much success in BCS games).
No. 3—Michigan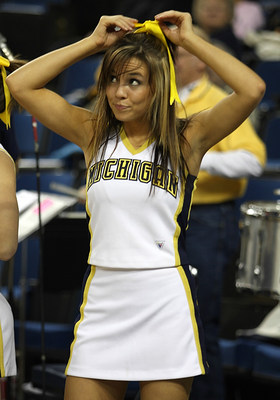 No wonder Michigan football was so bad in 2008. After spending seven years in West Virginia, Rich Rodriguez probably struggled to focus when surrounded by the likes of this.
No. 2—Purdue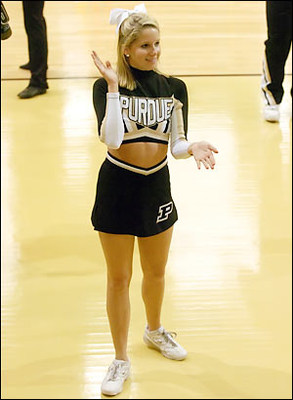 Proof positive that there is, in fact, more than corn in Indiana.
No. 1—Indiana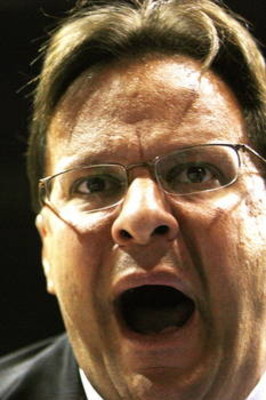 Who else could we list but the No. 1 cheerleader on the hardest-working team in the Big Ten.
Keep Reading