College Football Recruiting 2013: Top Uncommitted Defensive Linemen Predictions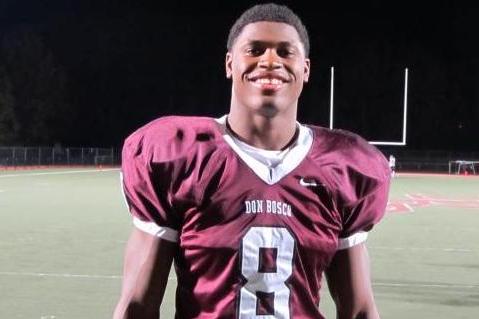 247Sports.com
With October moving along, Halloween rapidly approaching and Turkey Time soon to be among us, recruiting is almost arriving at the home stretch. Many prospects have already made their decisions and are just waiting to sign their LOI's, but there are a handful who remain uncommitted.
Looking at the defensive lineman portion of the board, I see there are several good ones who are still mulling their options. I want to go over them and make some predictions on where I believe they will sign next February.
Let's get started!
Begin Slideshow

»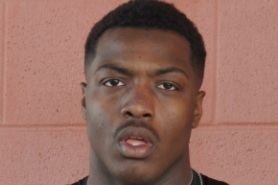 247Sports.com
I'm adding Beckwith onto this list because there is a good chance that the 6'3", 225-pound ATH could become a DE in college. He's very, very athletic and has good play speed, strength and potential.
From Louisiana, Beckwith likely will play in the SEC. For months I've felt that his top two schools were LSU and Alabama, no matter what he has said.
I will be surprised if Beckwith doesn't end up at LSU.
247Sports.com
Bostwick is a 6'4", 270-pound DL prospect that I really think can play DE in a 30-front. He has great point of attack strength and can shed blocks well. With his stacking ability, Bostwick has the potential to be a 2-gap player.
A Florida prospect, Bostwick is said to be looking at six schools: Miami, Florida, LSU, Alabama, Georgia and Oregon, according to Scout.com.
I think he'll end up at Miami.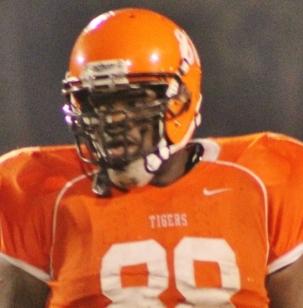 247Sports.com
From North Carolina, Gilmore is 6'4", 275-pound DT prospect that gets the job done with a little more finesse than others. He likes to shoot gaps, get skinny to fit through creases and out-maneuver blockers to make plays.
According to 247Sports.com, he appears to be looking hardest LSU and Florida.
I think LSU leads right now and will close the deal out soon enough.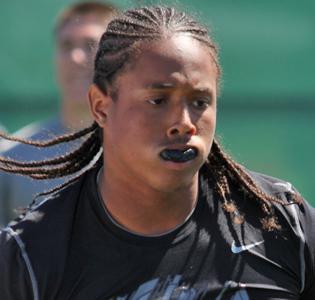 247Sports.com
Mathis is a 6'4", 255-pound DE from Southern California who can really surge off the ball and get up under a blocker's pads. He has the strength to walk his man back into the passer, creating problems in the pocket.
247Sports.com currently shows that he is favoring UCLA, Texas A&M, Washington and Michigan. Mathis is in the process of taking his visits and checking out campuses.
I believe Washington will be his permanent campus.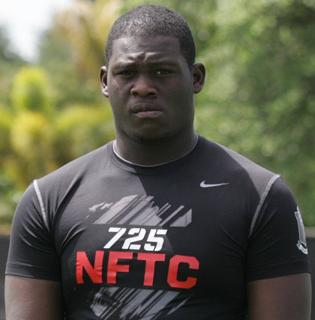 247Sports.com
Bain is a big DT prospect that has exceptional athleticism for a big man, thanks in part to being a former basketball player. The Florida native was a one-time pledge to Florida State, but has re-opened his recruitment.
He recently told Scout.com that he is not going to stay in the Sunshine State for college. His top four consists of LSU, Oklahoma, USC and Michigan State.
I think he'll end up at LSU in the end.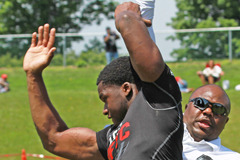 247Sports.com
Ogundeko is a 6'3", 230-pound pass rushing specialist who likely fits best as a stand up 3-4 OLB. He has a very quick first step to jump on top of blockers, good athleticism in his fight to pressure the pocket and the needed burst to finish on the passer.
Florida, Ole Miss, Syracuse and Arizona State appear to be the top four for the Brooklyn native, reports 247Sports.com.
I predict he will sign with the Gators, as their scheme fits his skill set very well.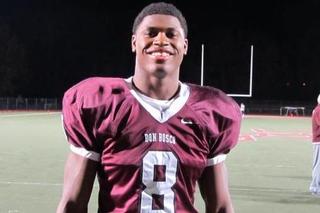 247Sports.com
Muhammad is the top player this year for New Jersey powerhouse Don Bosco Prep. He's a 6'4', 230-pound DE that plays with good athleticism, quickness, speed and tenacity. He is the type of prospect that will be a multi-year starter and core player in college.
247Sports.com lists his top schools as Michigan, Colorado, Notre Dame, Rutgers and South Carolina.
He has Yuri Wright to play with in Boulder, and Rutgers is close to home, but I think he will opt to play in South Bend.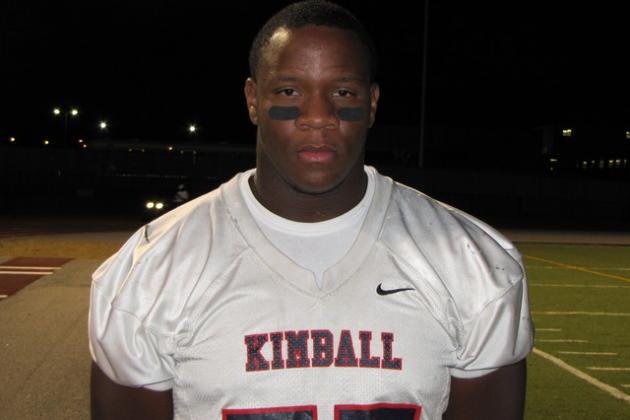 247Sports.com
One look at the sleek, 6'2", 275-pound Manning and you think he's a linebacker or tight end. Then you see him as he lines up in a 3-point stance as a defensive tackle and a menace on offense and you realize he's a great interior line player.
The Dallas native is a wanted man on the recruiting trail, as many schools are hunting him. Scout.com reports his top five is made up of Oklahoma, TCU, Texas A&M, LSU and USC.
I believe it will come down to Oklahoma and TCU, with the Sooners winning out.
247Sports.com
Williams could see time as a true freshman due to his long 6'4', 230-pound frame; athleticism; explosiveness and strength. He can fly off the ball, attack half a man, bend around the pocket and finish on the quarterback.
He has a widely known core four of Alabama, LSU, Florida State and Miami. USC could also be an option for the Louisiana edge defender.
Miami could win this one.
247Sports.com
Adams' decision will take a huge amount of consideration for his mother. She is the most influential person in Adams' life and that is why I believe the Peach State DT prospect won't go far away from home.
With schools like Auburn, Clemson, Florida, and LSU all in the mix, look for him to stay in the South. I think he will end up at Auburn, where the 6'3", 310-pound, super quick DT will be the final piece of a historically good defensive recruiting class coming to The Plains.
Edwin Weathersby has worked in scouting/player personnel departments for three professional football teams, including the New York Giants, Cleveland Browns and Las Vegas Gladiators of the Arena League. He spent a year evaluating prep prospects & writing specific recruiting and scouting content articles for Student Sports Football (now ESPN Rise-HS). A syndicated scout and writer, he's also contributed to WeAreSC.com, GatorBait.net and Diamonds in the Rough Inc., a College Football and NFL Draft magazine.