New York Knicks: The Top 5 Centers in Team History
(Image via: knicks.dojur.com)
Having a strong presence in the paint is a staple of any good NBA team.
Over the years, the New York Knicks have understood this as the high points of franchise history often came down to the play of those at the center position.
Somehow, the Knicks have had more than their fair share of bruising, all-around fives, who've at times dominated the league representing New York.
Just think of some of the great moments in franchise history: Willis Reed fighting through the pain in Game 7, Sweetwater Clifton becoming the first black player to take the court for the Knicks and Patrick Ewing getting fired up as New York finally made it to the big dance in 1994.
With those in mind, let's take a look at the Knicks' top five centers of all time.
Begin Slideshow

»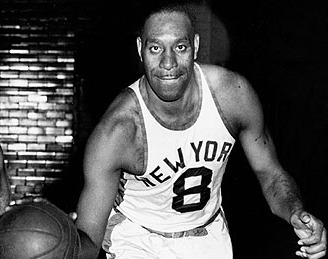 (Credit: NBA Photo Library/NBAE via Getty Images)
As one of the first African-American players in NBA history, Nathaniel "Sweetwater" Clifton was a pioneer in basketball history.
The center stood at only 6'6", but was able to have success inside, rebounding just as well as any taller player, and scoring his fair share, too.
Clifton's rise to the heights of the NBA started in Harlem, where he showed off his skill as a member of the world-famous Globetrotters.
Due to his supersized hands, Clifton was a great ball handler for a center, and this was what caught the eye of the Knicks.
Clifton was a latecomer to the league, arriving at age 27, but he made up for that with instant success—giving the franchise their first Finals appearance in his debut season.
As a trailblazer for New York basketball and a unique player, Sweetwater is definitely worthy of a place amongst the Knicks' all-time greatest fives.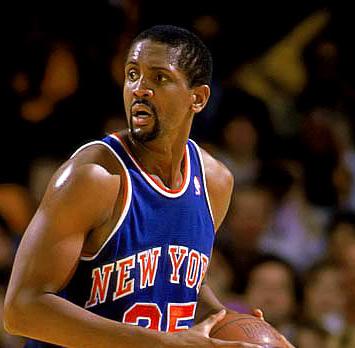 (Image via: notinhalloffame.com)
Though he was eventually to be replaced by the superior Patrick Ewing, Bill Cartwright had some good years holding down the paint for the Knicks.
A high draft pick himself, Cartwright was around a 20-point scorer until Ewing came along in 1985, triggering an eventual trade to Chicago a few years later.
At 7'1", Cartwright had a big advantage in the paint from the moment he stepped on the court as a rookie, earning an All-Star appearance in his first year in the league.
Cartwright wouldn't make the cut for the All-Star game again, but had at least seven years playing at that same level for the Knicks and Bulls.
He wasn't a terrific shot-blocker—or rebounder for that matter—but was a nice well-rounded center who, as a starter, also had a penchant for scoring.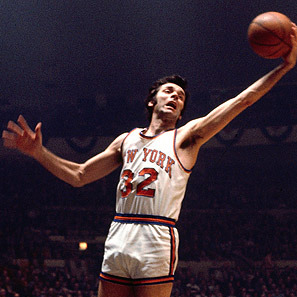 (Image via: oliverbigapple.wordpress.com)
Known more for his time in Cincinnati and San Francisco, Jerry Lucas wasn't quite at his best when he was with the Knicks.
That said, he was still a great player, and though a back-up to Willis Reed, he was widely-regarded as one of the best bench players in the league.
This was no more evident than in the 1971-72 season, when Reed went down with injury. Lucas stepped in, and come season's end he had been named the team's Most Valuable Player.
Lucas' presence was a big factor in extending Reed's career some, as the injury-prone star didn't have to be relied on too much for his body to handle in his final years.
Make no mistake about it, though, Lucas wasn't just another version of Reed—he was very much his own player.
Lucas was one of the NBA's early shooting big men, and before the three-point line was even implemented he would drag out the opposing team's center to create space inside.
Passing was another key trait for Lucas, and he could also pull down boards as well as any center at the time. In fact, one year in Cincinnati he managed to average 21.1 rebounds on the season, with his highest as a Knick being 13.1 in 1971-72.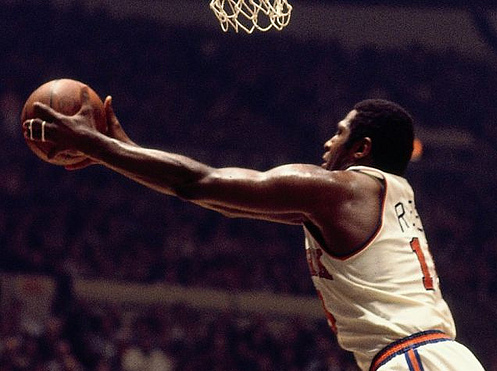 (Image via: whotalking.com)
It's hard to put a player as good as Willis Reed at number two on any list, but that just shows you how much quality the Knicks have had at the five over the years.
Before his body started to let him down, Reed dominated the paint for a decade at Madison Square Garden.
Reed was a one-team player, spending the entirety of his glittering career wearing the Knicks' blue and orange as a team captain.
A 20-plus point, 13-plus rebound guy for much of his career, Reed stuffed the stat sheet, and if blocks were recorded in his day you can bet he'd have excelled statistically in that category, too.
Reed's biggest moment came in the 1970 NBA Finals, when he defied a torn thigh muscle to take on Walt Chamberlain and the LA Lakers. Reed only ended up with four points on the night, but the sheer heroism he showed just to take the court was enough to inspire his team to victory.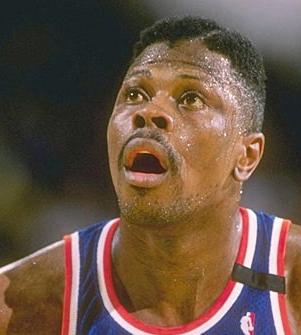 (Image via: yardedge.net)
Patrick Ewing may not have won the championship he deserved during his 15-year tenure with the Knicks, but he's still their greatest center—and player—of all time.
The Jamaican-born star is to this day the Knicks' leader in almost every category—points, rebounds, blocks, steals, games played and All-Star appearances to name just a few.
Ewing was a leader of men, providing everything you could ask for out of a center in the NBA.
He was arguably the best shooting center in the history of the game, and was an absolute force when it came to defending the paint.
Ewing's number 33 has now taken its place amongst the other retired numbers in the Garden rafters, with his being one of the most iconic up there.
Ultimately, Ewing represented everything that New Yorkers loved about the nineties Knicks, with his defense, effort and big play ability exceeded by none.