5 Things Liverpool Can Do to Prepare for Next Season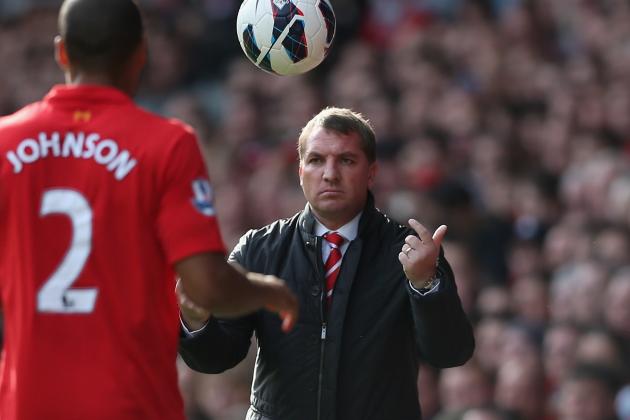 Clive Brunskill/Getty Images

Liverpool's renewal and regeneration is well under-way with the employed tactics and methodology of Brendan Rodgers now in place, as well as his own backroom staff and a small handful of new players.
Most Reds fans accept that, while results and league placings are always to be considered important, this term is largely an "about-face" turnaround of the club's fortunes, to put in place foundations which will be the bedrock of the team for years to come.
At least, that is the hope.
Putting aside any opinions of whether or not Rodgers, the 4-3-3, Joe Allen and all the rest of it is the right way to go for Liverpool, it's clear fans accept that the club is treading this path, and as such, are expecting to see where it takes them over the course of at least a two-year period.
Here, then, are five things that the Reds can do this season without compromising their shorter-term objectives—but which will also help to continue building and benefit them for next season and beyond.
Begin Slideshow

»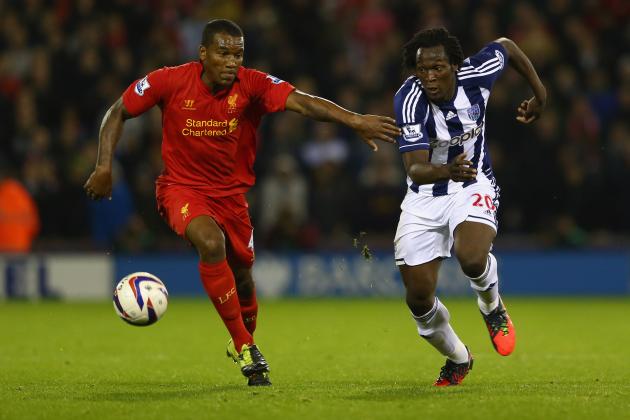 Michael Steele/Getty Images

One of the biggest features of Liverpool's season has been the integration into the first team of the youth prospects at the club who have spent the past few years, or up to a decade in some cases, honing their skills under the guidance of Rodolfo Borrell, Pep Segura, Mike Marsh and John Owens.
Players such as Raheem Sterling and Suso have become part of Liverpool's regular Premier League team this season but it is arguably Andre Wisdom who has been the most impressive of the youngsters.
Just 18 years old, Wisdom's intelligence and composure on the ball is quite astounding and he has rarely been bested in the air, on the ground or with the ball at his feet.
With Conor Coady, Adam Morgan and Samed Yesil leading a whole host of other talented youngsters hoping to get their chance sooner or later, Liverpool could within a couple of years see 50 percent of the first team squad provided by the youth system—the target set by Academy director Frank McParland.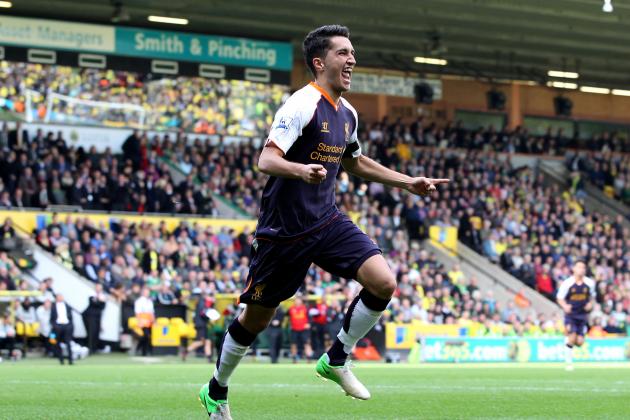 Jan Kruger/Getty Images

One of the players purpose-brought into the club by Rodgers to help usher in his preferred style of play and formation was Real Madrid's Nuri Sahin, who is spending the 2012-13 season on loan at Liverpool.
After initially taking a couple of games to regain his fitness and form following a year of under-use in Spain, Sahin has been of the team's better performers in recent weeks, both from a midfield possession and an attacking point of view.
The Turkish international has weighed in with three goals for the first team already, two against West Bromwich Albion and one against Norwich City.
While players who can pass, control and distribute the ball are key for Brendan Rodgers, Liverpool also need midfield players who can make an impact in the penalty area by making runs from deeper zones, unmarked—and finish off chances.
Sahin has shown he can do that and could feasibly go on to have his best-ever goalscoring season, which currently stands at eight in all competitions (Borussia Dortmund, 2010-11).
It is still open to debate as to whether Sahin will consider a permanent switch to Anfield; indeed any decision he makes there may be dependant on how the club continue to progress in the league this term.
But if there is even the slightest possibility of completing a deal for the midfielder, Brendan Rodgers should make this one of his top priorities during either the winter or summer transfer windows of 2013.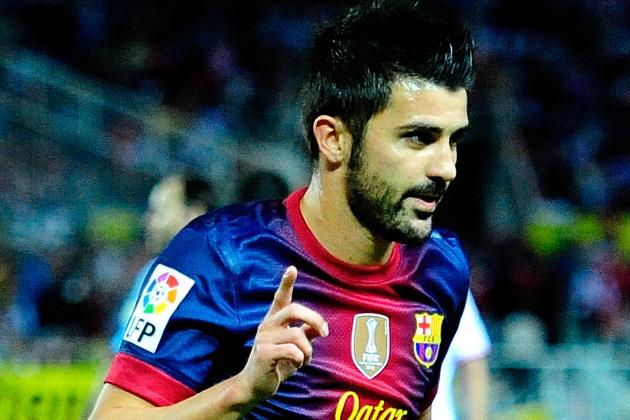 Gonzalo Arroyo Moreno/Getty Images

Not-the-news-shock of the season: Liverpool need a couple more players.
An already-thin squad has been hurt in recent weeks by injuries to Martin Kelly and Fabio Borini, while Lucas Leiva has missed much of this season already too.
Squad members Jon Flanagan, Joe Cole and Oussama Assaidi have also all suffered knocks and niggles, while it remains to be seen just how unscathed or otherwise the Reds emerge from the latest bout of internationals, where Martin Skrtel and Pepe Reina amongst others appear to have done themselves mischiefs to one extent or another.
Brendan Rodgers was unable to add quite as many names to the squad list as he would have liked in the summer, so it is imperative that Liverpool as a club back the boss in the January transfer window to bring in two or three players.
For Rodgers' part, when he gets the players he wants—to some extent dependant on their position—he will perhaps be wise to give them the full benefit of playing as much as possible during the first few months at the club, to get used to a new formation and team-mates and what is expected of them at the club.
Of course circumstance will dictate this area somewhat; if the Reds turn around their form to such an extent that they are challenging for a top four place by January, then of course results will take precedence over anything else as Liverpool bid to get back into the Champions League—but by and large, any new signings should be allowed to bed in as much as possible between February and May, with the objective of being impressive, important and consistent performers next season.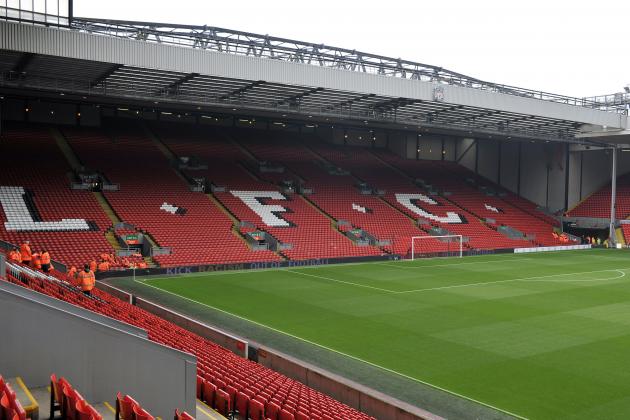 Clint Hughes/Getty Images

Anfield was, and should be again, a place where opponents fear to come.
Too often recently it has most certainly not been—Liverpool have won in the Premier League at home just twice in all of 2012 so far.
During last season as a whole, the Reds won just six times at Anfield, dropping 30 points out of the 57 which are available each season at home.
Liverpool simply must get back to being unbeatable at home, starting with Reading.
There's not too much more to add here; it's something that is imperative to climbing back up the league table and becoming a hard-to-beat side.
Contrast the Reds' recent home form with the period from the beginning of 2005-06 to the end of 2008-09, where Liverpool lost just three times at home in those four complete seasons.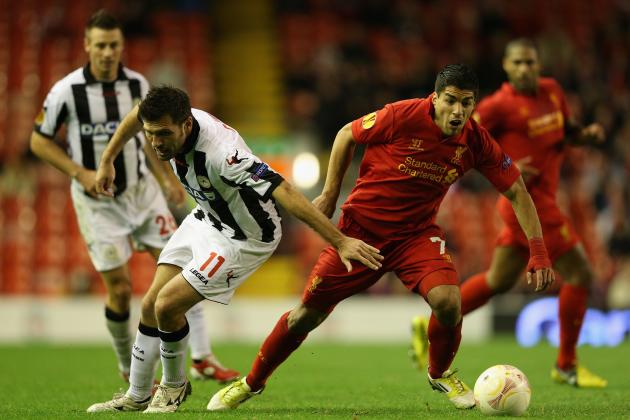 Clive Brunskill/Getty Images

Whether by way of winning a domestic cup, winning the Europa League or by their Premier League final placing, Liverpool need to make sure they retain their place in continental competitions for next season.
Though previously seen as perhaps a burden, a waste of energy and even "boring" games in past years, the Europa League this term is serving an altogether different purpose for the Reds.
That needs to continue next season so that further youngsters can be blooded, players on the fringes of the first team continue getting game time, Anfield hosts more matches and draws in more revenue—and so that the manager can continue and further his own education of the game beyond the confines of the Premier League.
Liverpool need to be winning trophies and the Europa League does give them the chance at competing for one, while there are also some monetary gains to be had from it—however small by comparison with the Big One.
Of course, nobody will be debating the worthwhile time of the club spent in European competition at all... if they finish in the top four and qualify for the Champions League.