DeMarcus Cousins Will Be a Household Name by the End of the NBA Season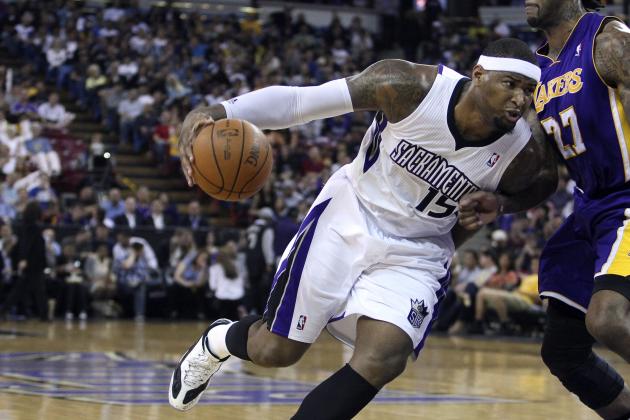 Kelley L Cox-US PRESSWIRE

When the Sacramento Kings drafted DeMarcus Cousins in 2010, there was no question the standout big man had the potential to be a franchise player.
With an array of post moves, good hands and an NBA-ready body, Cousins immediately showed the potential to be a dominant force in the league.
As the 2012-2013 season is only weeks away, the Kings find themselves in another rebuilding year following another losing season, but if Cousins can finally maximize his full potential, the Kings' woes could soon be over.
Here are three reasons why Cousins could have a breakout season in 2012.
Begin Slideshow

»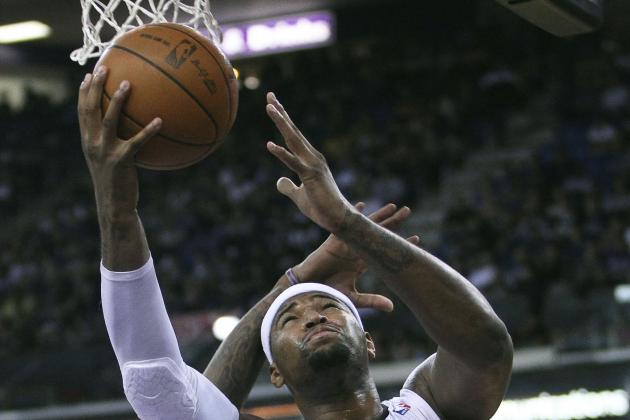 Kelley L Cox-US PRESSWIRE

Cousins already came into the league with solid offensive fundamentals and because of that the adjustment to the pros was much easier for him.
He possesses a solid hookshot, dependable mid-range jumper and deceptively quick triple-threat moves. His ability to face-up or post-up makes him a difficult match-up for anyone. Even after misses, Cousins will battle for offensive boards and earn hustle points on putbacks.
If Cousins can improve his shooting touch and refine his post maneuvers, he would be an absolutely nightmare for opposing defenses.
Despite his imposing 6'11" frame, DeMarcus has the footwork to put the ball on the floor and finish at the rack, and he has also proven to be adept at running the break off of turnovers.
Although he is looking to score first, Cousins is not necessarily a bad passer. He finds open teammates from time to time, but he is often susceptible to tossing up forced shots when he'd be better off kicking the ball out and letting his offense reset.
With film work and coaching, all of these bad habits can eventually be addressed. Considering it's only Cousins' third year in the NBA, he has plenty of time to improve on his faults on the offensive end.
Cousins truly has the offensive tools to become the most dominant big man in the league, but it all depends on how hard he continues to work on his craft.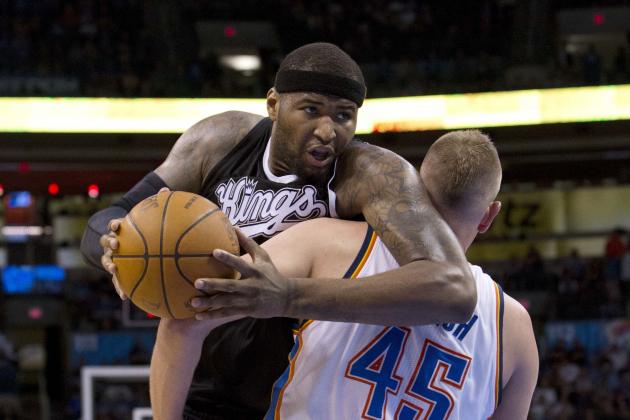 Richard Rowe-US PRESSWIRE

If you have a guy on your squad as talented as Cousins, the last thing you'd want for him to be is timid. If DMC's 12 technical fouls (second highest behind Kendrick Perkins) last year were any indication, DeMarcus is far from shy about expressing how he feels.
There were times when it was needed. If the team was slacking, a ferocious finish followed by some friendly words for the opposition could perk everybody up.
Unfortunately, there were times when his emotion was detrimental to team chemistry, especially after former King's head coach Paul Westphal got the ax after a series of bouts with Cousins.
Besides some past tension with his former coach, there were often key moments within games where Cousins lost his composure.
Sometimes if officials decided to not give Cousins a call, Demarcus reacted in a demonstrative manner. Any coach wants passion from his players, but there is no doubt Kings' head coach Keith Smart wants less outbursts on the floor from DeMarcus.
Giving up a free basket to the opposition is a huge momentum killer if it occurs at the wrong time, but if Cousins' can channel his emotions in a positive manner, it will do nothing but inspire his teammates.
When the best player on your team possesses the passion and willingness to lead by his actions, it's a great sign for a young team.
Cousins has the ability to set the tone for a Kings' team that could use an aggressive personality as their premier player.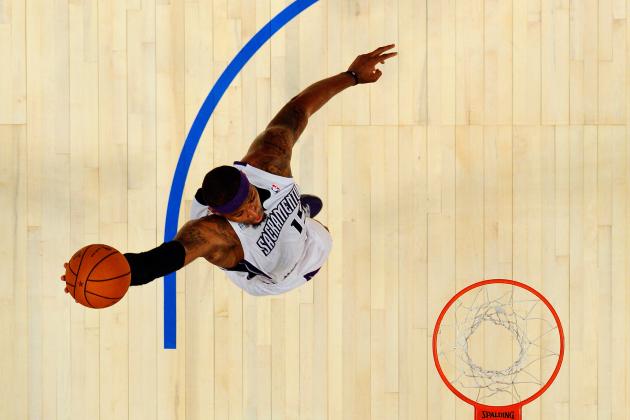 Pool/Getty Images

There is no doubt that Cousins needs to improve his ability on the defensive end, but Cousins' incredible talent level ensures his ceiling can be reached as long as he puts in the work.
On a team full of talent at virtually every position, if Cousins can polish his all-around game to an All-Star level, he, along with his team, could one day be the next youthful grouping to become a force in the Western Conference a la the Oklahoma City Thunder.
Cousins' often misplaced passion is misconstrued as selfishness or a lack of team spirit, but the reality is that he is sick of losing, and his frustration shows how bad he wants to turn things around for a franchise that hasn't been in the playoffs since 2006.
Cousins has the innate alpha dog mentality that is needed to help lead a team toward consistent success.
He forces shots not out of selfishness, but because he wants do whatever he can to lead his team to victory.
Cousins is still a work in progress, but there is no doubt he has the tools to become the most dominant center in basketball.
For the Sacramento Kings and their standout big man, the sky is the limit.