5 More UFC Fighters Who Always Look to Finish Fights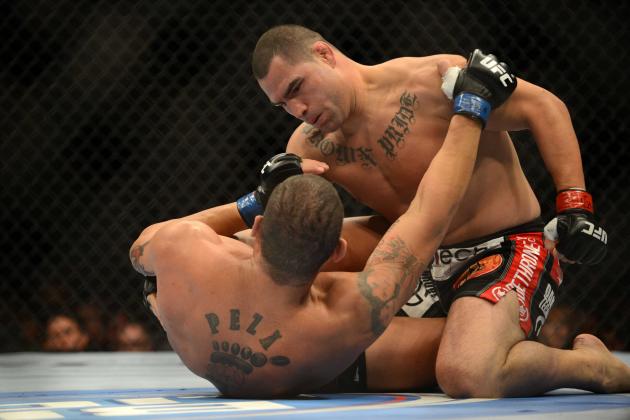 Ron Chenoy-US PRESSWIRE

I recently wrote about five UFC fighters who always aim to finish fights. I was left with a multitude of suggestions for other fighters who could have made this list.
I decided to take it to heart and create another slideshow about five more UFC fighters who fit that description.
They are fan favorites for their never-say-die attitudes. No matter where the fight goes, they always look for a way to end it.
Without further ado, here are five more fighters who always look for away to end a fight.
Begin Slideshow

»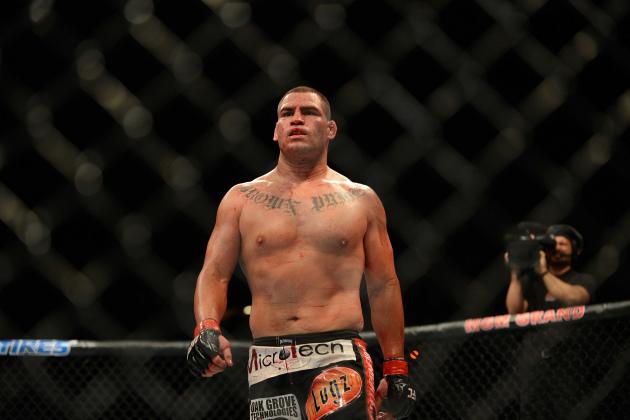 Ron Chenoy-US PRESSWIRE

A motivated Velasquez is a dangerous Velasquez. The former UFC heavyweight champion is a force to be reckoned with, no matter who stands across from him.
In eight UFC fights, he has KO/TKO finishes. Velasquez has powerful wrestling moves and heavy hands.
When he uses those tools to their fullest potential, he is a definite threat to anyone in the heavyweight division.
Velasquez fights Junior dos Santos in a title rematch at UFC 155 later this year.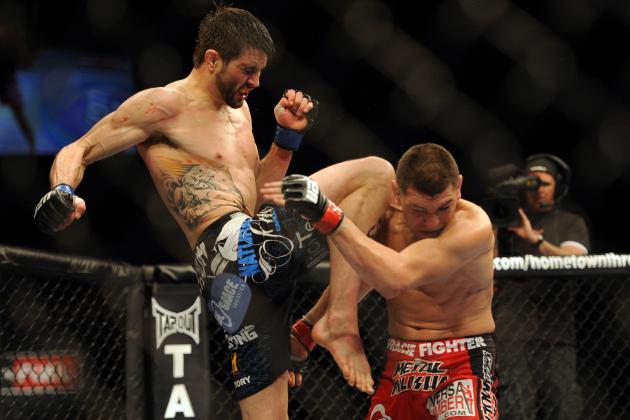 Kelvin Kuo-US PRESSWIRE

His nickname is "The Natural Born Killer." I may not even need to say more, ut I will.
Many will criticize Condit's appearance on this list, especially after his last performance against Nick Diaz.
But you need to look past that fight and see that Condit is a legitimate finisher. He only holds two wins by decision, with 13 wins coming by KO/TKO and 13 by submission.
Condit has a killer instinct. It may not have been on display against Diaz. But if you want proof of its existence, look no further than his wins over Rory MacDonald, Dan Hardy and Dong Hyun Kim.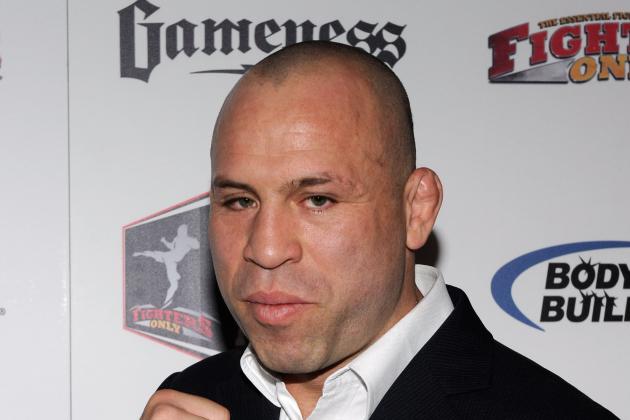 Ethan Miller/Getty Images

Silva may be the best pure finisher on this list. His willingness to attempt to end a fight has gotten him knocked out before. But that doesn't faze him one bit.
Out of Silva's 34 wins, an astounding 24 have been of the KO/TKO variety. Silva throws some heavy leather in every fight.
His willingness to fight anyone at any time continues to amaze me to this day.
He is willing to put himself in harm's way to get that finish. Silva is happy slugging away with reckless abandon at the center of the Octagon. That's what makes him a fan favorite.
That he will put himself in harm's way to secure a finish shows true dedication.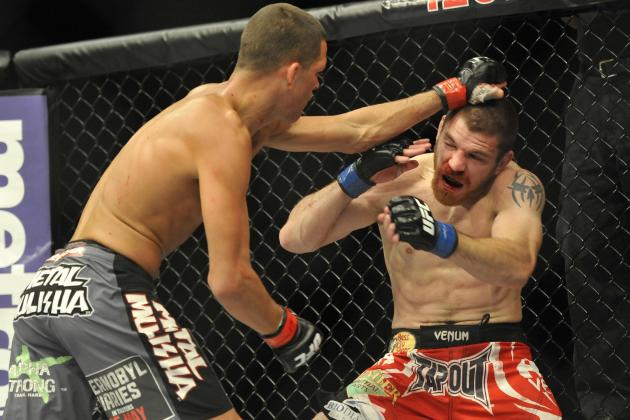 Joe Camporeale-US PRESSWIRE

Nate Diaz has looked spectacular of late. In his last three fights, he has secured two solid submission finishes. The most impressive was submitting the ultra-tough Jim Miller.
Out of Diaz's 16 wins, 14 have come by way of stoppage. Diaz is an incredibly strong boxer with a lethal ground game. Wherever the fight goes, you better believe he's comfortable.
If you make a mistake when fighting Diaz, you can be sure he'll capitalize and end it with a slick submission or TKO.
Diaz fights for the lightweight title against Ben Henderson in his next fight.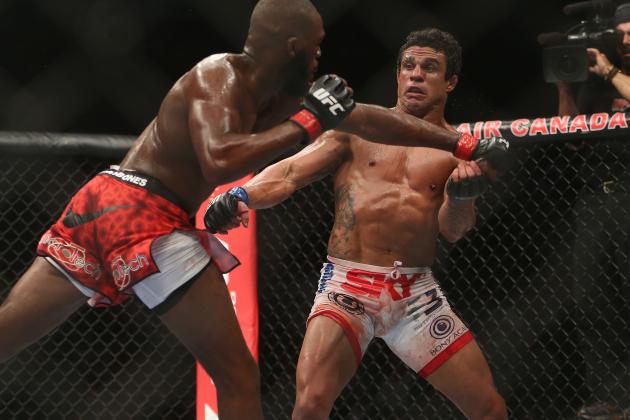 Tom Szczerbowski-US PRESSWIRE

The light heavyweight champion has a bevy of finishes in his UFC career.
With his strong wrestling and unorthodox striking, he's dangerous in all facets of the fight game.
Jones owns some of the most brutal finishes in MMA history, as evidenced by his wins via TKO (elbows) over Brandon Vera and Vladimir Matyushenko.
Since becoming the champion, Jones has finished every fighter he's faced, save for Rashad Evans. Jones has wicked striking and excellent wrestling. Plus, his submissions are coming along as well. Jones has the killer instinct, as he fights every fight with the aim of finishing his opponent.
Whether it be standing or on the ground, Jones will always look to finish his opponent. If he sees a chance, he will capitalize in devastating fashion.
Tweet me @FuscoNation16.