Jon Jones vs. Chael Sonnen: 5 Reasons Why You Shouldn't Be Upset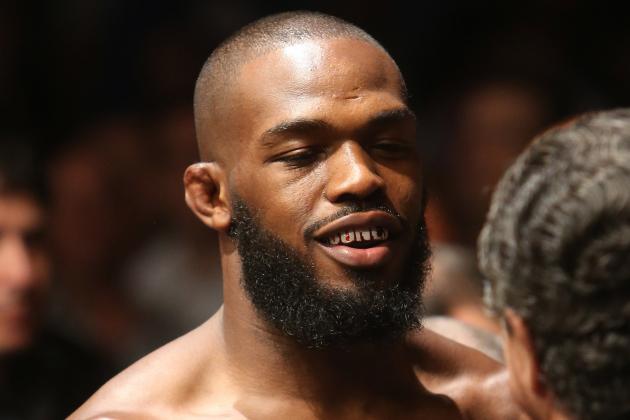 Tom Szczerbowski-US PRESSWIRE

The United States may not have to deal with any more droughts any time soon.The mass amount of tears from seemingly every MMA fan crying about Jon Jones facing Chael Sonnen should provide enough water to last a few lifetimes.
The MMA world is seemingly up in arms about the fight happening, which is strange since these same fans were likely blasting Jones a few weeks ago for not stepping up to face Sonnen. Dana White believes it's a fight fans want to see, yet all I've seen is complaining.
After you guys settle down and recover from the hyperventilating, check out why there's no need to be upset about this matchup.
Begin Slideshow

»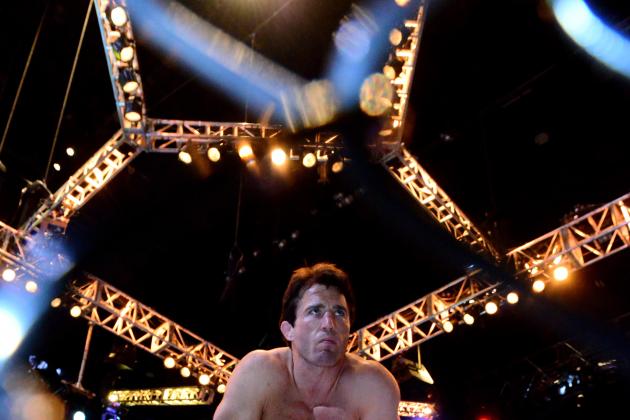 Mark J. Rebilas-US PRESSWIRE

We all know what kind of hype man Chael Sonnen is. He's very good at spewing propaganda like slurs at his opponents in an attempt to play mental warfare with them. Obviously, it works because he was able to rile up the normally calm Anderson Silva into making serious threats.
Now that Sonnen isn't facing Forrest Griffin, the Sonnen hype machine will go into overload mode with six months to build up. The best part is that while Sonnen had Brazil to insult with Silva, Sonnen will likely aim all of his attacks at Jon Jones himself.
Sonnen has already had some gems thus far and that was before the two were set to fight each other. Jones makes attacking his character so easy with how terribly he handles public relations that it's like calling a QB sneak from the 1-yard line, guaranteed goodness.
For all the Jones haters out there, you can now live vicariously through Sonnen, as he will just say what many of us have been thinking or saying to our friends.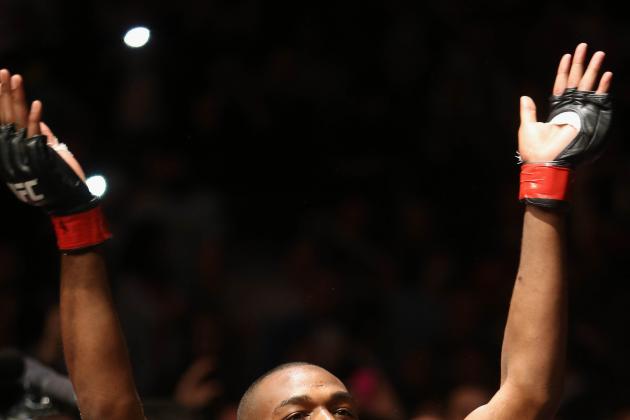 Tom Szczerbowski-US PRESSWIRE

Jon Jones seemed poised to become a popular superstar this year. Sure, he had his detractors, but what good fighter doesn't? That all spiraled out of control following the cancellation of UFC 151 in which Jones emerged as the main villain.
Jones' image took another massive hit as he was buried by his boss, Dana White. It only took a few hours for Jones to become public enemy number one in the MMA world. You know people really don't like you if they're able to make a guy like Chael Sonnen appear to be the knight in shining armor.
But the past is the past and now the UFC will move forward with Jones continuing to be one of the top fighters to promote. Time heals all wounds, and both White and Jones will move on from their media scrap.
Helping Jones move forward will be his time on The Ultimate Fighter. Posting messages on Twitter is one thing, but now Jones will reach thousands of households every week. That gives him more than ample opportunity to repair his public image with the fans.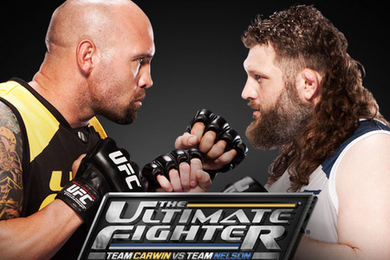 bloodyelbow.com
In case you missed it (and judging by the ratings you have), the latest season of The Ultimate Fighter has been just awful. The last episode had dreadful ratings and it's clear fans are beginning to grow tired of the stale product being put on television.
That all changes with the addition of Jon Jones and Chael Sonnen as opposing coaches. You put together two of the most polarizing figures in the sport and it's guaranteed to be a huge hit. Of course, putting it on a different night besides Friday would be a great move, too.
The buildup to the season along with all the trash talking that will be going on during the show will create possibly the biggest hype surrounding a fight since Sonnen's second bout with Anderson Silva.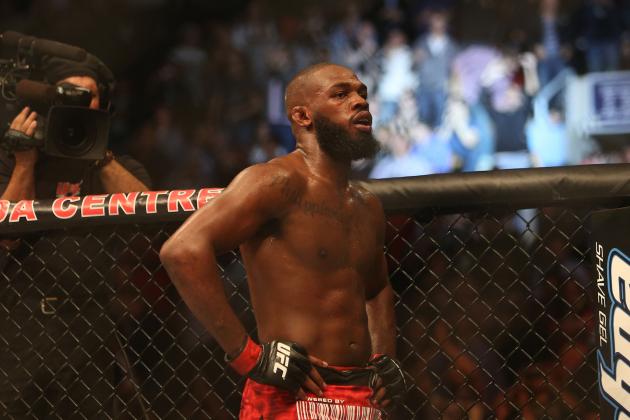 Tom Szczerbowski-US PRESSWIRE

There has been a lot of speculation lately that the winner of either Lyoto Machida vs. Dan Henderson or Alexander Gustafsson vs. Mauricio Rua could be in line for the next title shot at Jon Jones. Excuse me if you'll join me and Jones in yawning at all those potential matchups.
Jones has already stated he doesn't want to fight Machida a second time, Gustafsson is nowhere near ready for a fighter the caliber of Jones and the champion absolutely destroyed "Shogun" in their fight. That only leaves Hendo as a viable opponent, an opponent that fans were only giving a puncher's chance to win anyways.
The champion sounds as if he's getting bored with the division that he's virtually cleared out. Does Chael Sonnen deserve a title shot? Absolutely not. But it gives Jones an opponent that will motivate him to come into the fight at his absolute best and attempt to end the fight in impressive fashion.
If Jones was struggling to find ways to be motivated for his future title defenses, he just found the solution to that problem.
Mark J. Rebilas-US PRESSWIRE

Chael Sonnen has faced the greatest fighter of our generation (and possibly ever) on two occasions. In both fights with Anderson Silva, Sonnen came forward and brought the fight to the champion.
Every Jon Jones fight has looked exactly the same since he won the title. The tall, lanky Jones uses his height advantage to keep challengers at a distance. Jones' opponents look like a deer stuck in the headlights and just stand there in awe of Jones' reach advantage.
Sonnen won't do that. Even if it makes him look silly stupid with failed takedowns, Sonnen will move forward and press the champion. The reach advantage will likely play a huge factor in this bout but at the very least, Sonnen will attempt to make it a fight rather than allowing Jones throwing kick after kick without an answer.