4 Players Who Need to Pick It Up in MLB Playoffs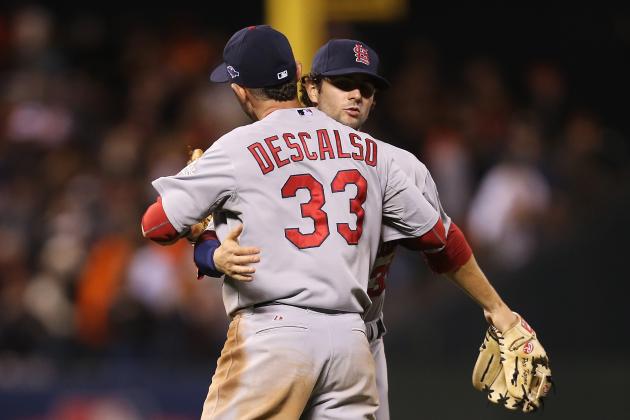 Ezra Shaw/Getty Images
This unlikely middle infield combo is the reason the Cards are in the NLCS.
Unfamiliar names like Daniel Descalso and Pete Kozma have been heroes in the postseason. Not much was expected of these players, but they have shined in the limelight of October baseball.
Many recognizable names and star players have underwhelmed with their performances in the 2012 MLB playoffs.
If they do not shake their funks, they and their respective teams will be watching the World Series from home.
Many players are battling the fatigue of a long season, injury or slumps. Here are some players who have to pick it up before it's too late.
Begin Slideshow

»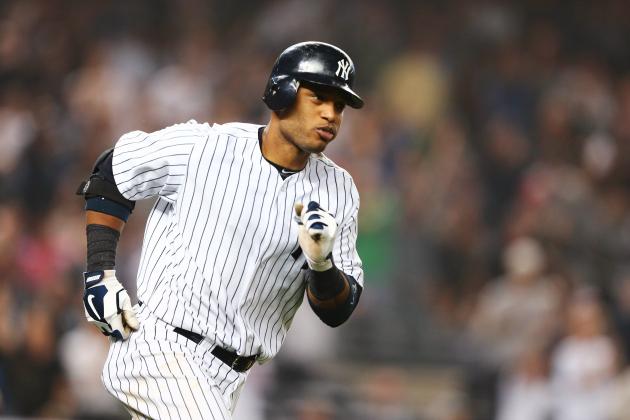 Al Bello/Getty Images
Cano has struggled mightily this postseason.
Alex Rodriguez has captured all the headlines with his abysmal performance this postseason, but it is Cano's disappointing postseason play that is killing the Yankees.
Manager Joe Girardi has dropped A-Rod in the order and has pinch hit or benched him on several occasions.
Cano, however, hasn't been treated this way and has been awful in the 2012 playoffs.
In the ALDS against Baltimore, he hit .091 (2-for-22) with four RBI. In the ongoing ALCS, Cano has just one hit in 14 at-bats.
The struggles are puzzling, considering Cano hit .313 with 33 homers and 94 RBI in the regular season. Cano was successful in the last two postseasons, as he hit .318 with two homers and nine RBI in just five games last October and .343 with four homers and six RBI in nine games in October 2010.
With the Yankees in a nearly insurmountable 3-0 deficit, the 29-year-old second baseman must spark a Yankee offense that is collectively hitting .200 in the postseason.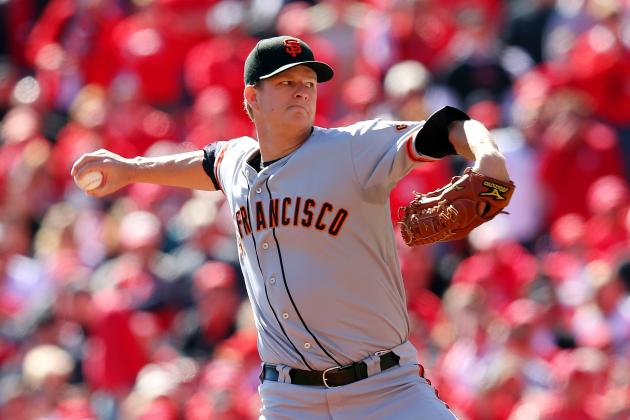 Andy Lyons/Getty Images
Cain has been far from perfect in the postseason.
The San Francisco ace has not looked his dominant self in two postseason starts.
Cain went 1-1 with a 5.06 in two starts against the Reds, but he will need to dominate in St. Louis in Game 3 with the series tied at 1-1.
Cain, who threw the franchise's first perfect game and 22nd perfect game in MLB history on June 13, will have to be the go-to guy because Tim Lincecum, who is now pitching out of the bullpen in the postseason, was a shell of his former self in the regular season.
Madison Bumgarner has also struggled in October, and the Giants' starters have a 5.40 ERA in the playoffs, the worst of any team.
Cain will likely have two starts (Game 3, Game 6 or 7) in what looks like a series that could go the full seven games.
The ace will have to be better in this series if the Giants want to advance to their second Fall Classic in three years.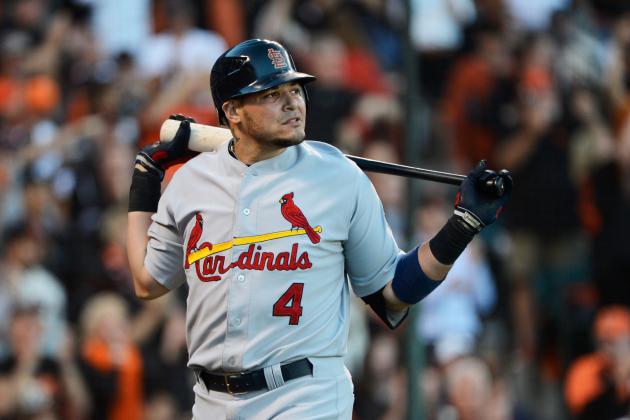 Thearon W. Henderson/Getty Images
Molina has struggled in this year's playoffs.
The 30-year-old St. Louis catcher has enjoyed incredible success at the plate over the past two seasons and was excellent in the postseason last year, but he has struggled mightily this October.
Molina is hitting just .138 (4-for-29) with two RBI.
In last year's World Series alone, Molina hit .333 (8-for-24) with a whopping nine RBI and may have won World Series MVP if not for teammate David Freese's heroics.
Teammate Carlos Beltran is tearing the cover off the ball like he usually does in October. It is Molina who must step up and knock in runs in key situations for the Cardinals.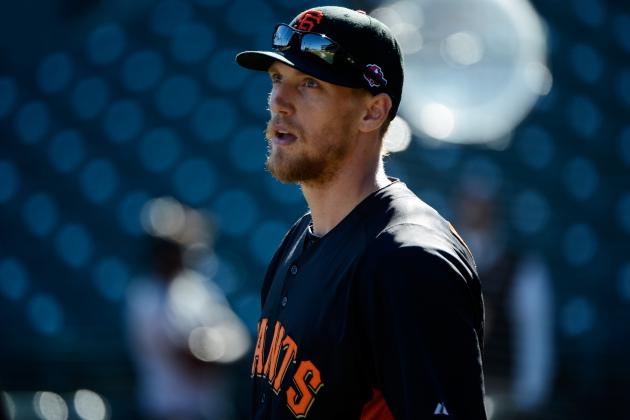 Thearon W. Henderson/Getty Images
Pence's bat must wake up if the Giants want to beat the Cardinals.
While the right fielder's speeches have been undoubtedly inspiring for the Giants, Pence's bat must invoke the same energy if San Francisco wants to emerge victorious in the NLCS.
Pence is hitting a dismal .185 (5-for-27) and is yet to tally an RBI in the postseason.
The five-hole hitter must elevate his game in these high-pressure games. He has always been steady in the regular season, but he is fairly new to the postseason experience and may be trying a little too hard at the plate.
Pence must also step up so pitchers cannot simply pitch around Pablo Sandoval and Buster Posey.
Pence recorded 104 RBI between the Phillies and Giants this year, so he is more than capable of producing.
The emotional leader must step up and have better at-bats if his team wants to take down the defending champs.