New York Yankees vs. Detroit Tigers: ALCS Game 3 Live Scores and Analysis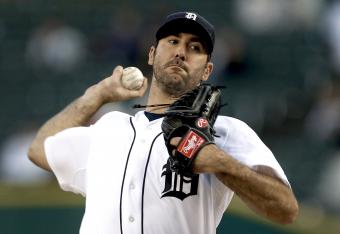 Game 3 of the American League Championship series is underway from Detroit's Comerica Park.
Justin Verlander tries to give the Tigers a 3-0 lead over Phil Hughes and the New York Yankees.
All the action right here.
SCORE UPDATE
FINAL: Tigers 2 - 1 Yankees
Hughes injured in the 4th
W: Verlander
L: Hughes
S: Coke
A full count again for Coke on Ibanez.
First pitch is a spoiled foul.
THE NEXT IS SWUNG ON AND MISSED AND THE TIGERS WIN!
Rain here has picked up.
Coke is not getting calls on the corner that Verlander got.
Cano and Coke battle to a 2-2 count.
Cano wins and singles to left.
Jayson Nix pinch ran for Teixeira and stops at second.
Ibanez at the plate. Two out and two on.
Teixeira works the count full.
He is trying to work Coke by fighting off pitches.
He does by singling back through the box off of Coke's glove.
To be fair, that was an extremely tough play.
Cano now can be the hero.
Ichiro slaps a grounder to second. Two out.
Teixeira the last chance.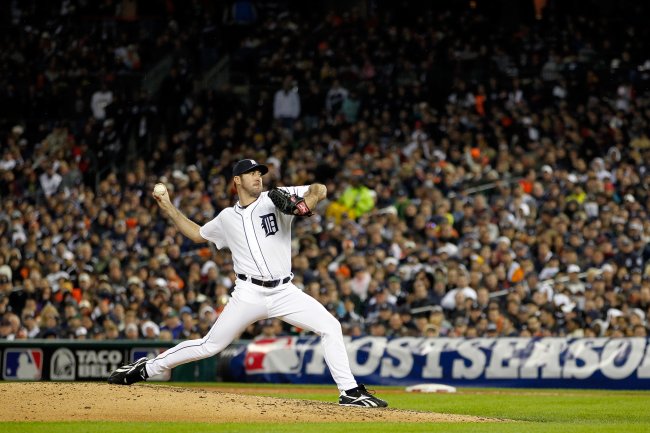 Gregory Shamus/Getty Images
Another long at-bat for Gardner ends in a grounder to Verlander.
That ends his night on 132 pitches and 8.1 innings.
One out and the bases empty and Ichiro to face Phil Coke.
On a night where Verlander was not at his best, he still held the Yankees off the board for eight innings.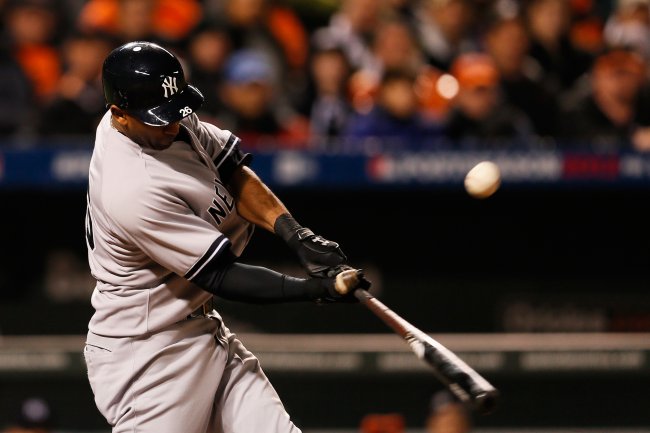 Rob Carr/Getty Images
After a long at-bat that featured some long and loud strikes, Eduardo Nunez homers down the left-field line.
Verlander hangs the curve for the homer.
Leyland came out to chat and Verlander convinced him he was fine.
Verlander comes back out to a standing ovation.
Phil Coke is warming behind him.
Infante flies out to center to end the inning.
Verlander faces Nunez, Gardner and Ichiro in the ninth.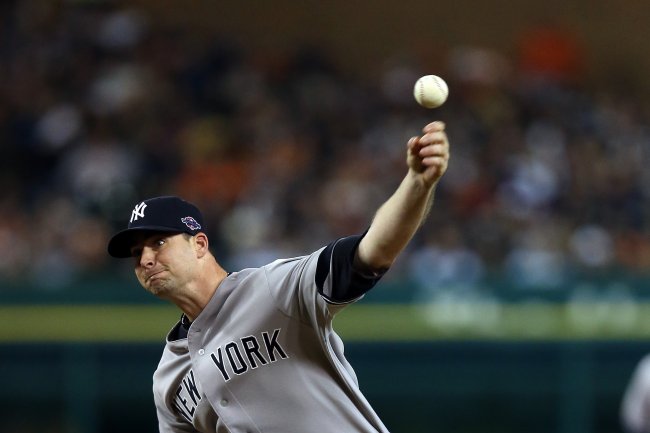 Jonathan Daniel/Getty Images
Peralta and Avila fly out to left.
Peralta forced Gardner to at least slide on his knees for his catch.
Girardi gets Logan and brings in Joba Chamberlain to face Infante.
Great effort for Logan.
The 115th pitch for Verlander is a Granderson pop up to Peralta in short left.
He will come out to start the ninth unless the Tigers knock the Yankees for a couple runs.
Martin starts the inning with a grounder to third which Cabrera smothers and throws to first for the out.
Verlander took 7.1 innings to go through the lineup three times.
Yankee trainers are checking out Martin's thumb in the dugout.
Gardner flies out to center.
Andy Dirks flies out to left and now we go to the eighth.
After Fielder flies out to Cano in short right, Young strikes out.
The bullpen had to stand and deliver and they, so far, have done exactly that.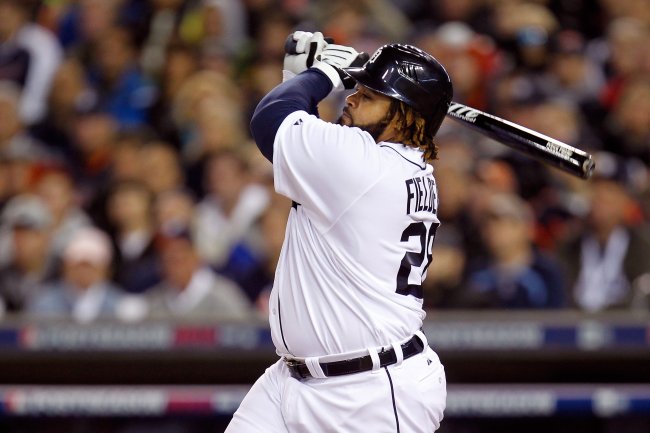 Gregory Shamus/Getty Images
Boone Logan returns to face Prince Fielder as it starts to rain lightly.
Ibanez works Verlander for an eight pitch at-bat, but he bounds one to Fielder to end the inning.
Justin's pitch count is at 101.
You know he will go another 20-30 pitches. The question is just how many outs can he get on 20 more pitches?
Teixeira follows that with a fly out to left.
Cano cannot stay in the batters box and has really slowed down Verlander's timing.
Does not matter as he strikes out on a 98-mph fastball.
Ichiro starts the seventh with a single between first and second. He also worked Verlander to a 3-1 count.
He's the only Yankee that is consistent showing plate discipline.
Before Logan got that unlikely DP vs Cabrera, Gene Lamont cost Tigers a run. Granderson wasn't even looking to throw home on Garcia's single

— Jack Curry (@JackCurryYES) October 17, 2012
Cabrera nails a grounder to third and Chavez goes around the horn for a double play.
Logan gets out of the jam and, as we go to the seventh, the Yankees must feel they still have a chance.
Garcia singles over the jumping glove of Nunez and the bases are loaded.
The knockout punch could be right here.
Cabrera is at the plate.
Avisail Garcia pinch-hits for Berry.
The standard role here is to shift Dirks to left and put Garcia in right.
Girardi gets Eppley and Boone Logan is next.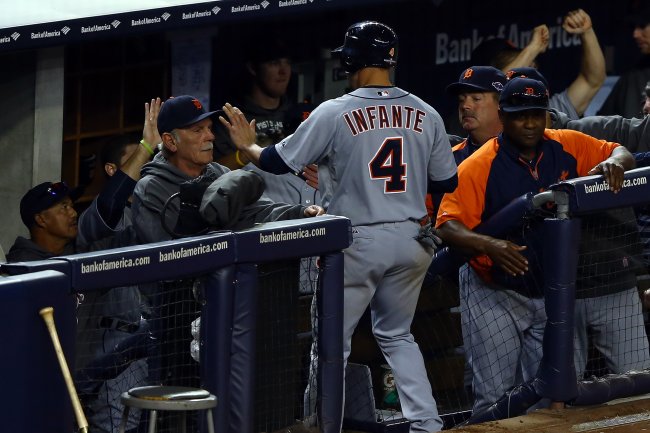 Al Bello/Getty Images
Infante steals second.
For the small-ball lineup the Yankees have in tonight, it is the Tigers that are actually playing it.
Jackson walks and there are two on and one out for Berry.
This article is
What is the duplicate article?
Why is this article offensive?
Where is this article plagiarized from?
Why is this article poorly edited?