Why Wide Open AFC Is the Best Thing to Happen to the NFL in Ages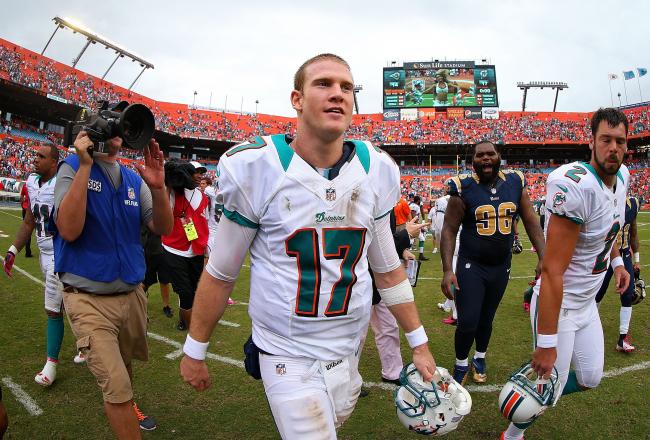 Mike Ehrmann/Getty Images
Parity yields hope.
Hope is the feeling that keeps us captivated every year. It drives us crazy, it keeps us sane, it's the underlying belief that's at the root of what makes us loyal fans.
Right now, especially in the AFC, everyone has hope for their team.
For once, all the hope seems warranted.
In theory, every team is still in contention through six weeks of any season, but eight 3-3 teams in the AFC and only two squadrons above .500 is unheard of—and terrific.
The more hope, the more captivated fans, the higher the ratings.
Simple as that.
Witnessing legends dominate can be fun, and can draw an expansive audience, but parity is truly what captures the most widespread interest.
Were we compelled to watch the 2007 Patriots or the 2011 Packers or even Drew Brees and the 13-3 2011 Saints?
Sure, everyone wanted to watch something historic unfold.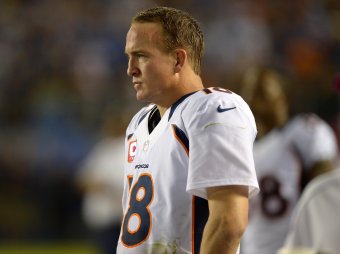 Jake Roth-US PRESSWIRE
The foundational issue with one player or one team on a journey to rewrite the record books is simple—while it can enthrall most of the sports-watching nation, it's too concentrated.
Everyone wants their team to be in contention and to be playing in meaningful games in December to get that shot in the playoffs.
Remember, the last two Super Bowl winners went 10-6 and 9-7 and made the postseason as Wild Card entrants.
Heck, as Aaron Schatz of Football Outsiders pointed out in a recent tweet, the 2008 Arizona Cardinals lost 47-7 in Week 16 and were in the Super Bowl less than two months later.
What would you rather see?
Yes, it's highly unlikely that the extreme level of parity continues into November, a time when the great teams are separated from the good teams and the bad teams, but right now in the AFC, everything's wide open.
Parity is more visible than ever, hope is ubiquitous.
For the disappointing 3-3 New England Patriots and their fans, as long as Tom Brady's under center and Bill Belichick's the coach, they'll be watching.
Hope hasn't left them since 2001.
For as much as the NFL wants to hype amazing play from elite players on elite teams, a deviation to a season loaded with parity may just be the best thing that's happened to the league in quite some time.
This article is
What is the duplicate article?
Why is this article offensive?
Where is this article plagiarized from?
Why is this article poorly edited?