The Top 10 Tattooed Premier League Stars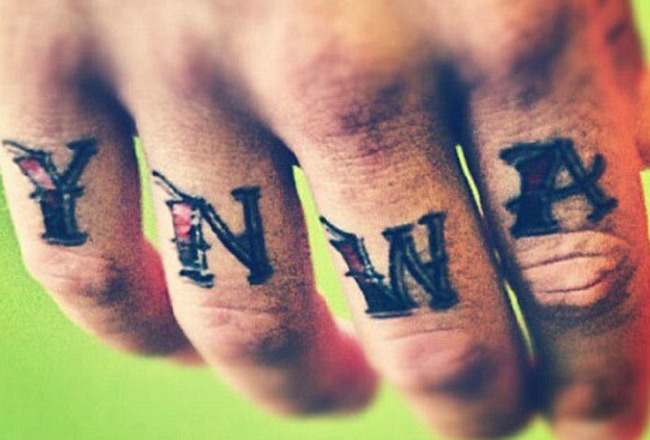 Daniel Agger endeared himself to the Anfield faithful recently by getting "YNWA"—You'll Never Walk Alone–tattooed on his knuckles. The talented Dane is no stranger to a tattoo parlour, with a tremendous amount of body art covering his upper torso and back.
In tribute to Agger's permanent homage to his employers and his penchant for body art, here are 10 more Premier League stars with a passion for ink...
Stephen Ireland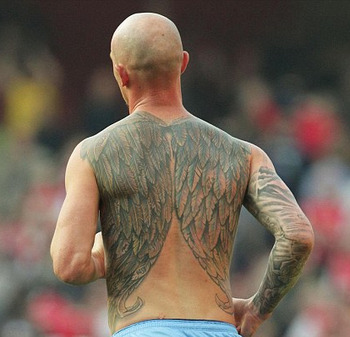 (PA)
When he isn't inventing stories about dead grandparents to avoid international duty, the Aston Villa midfielder likes to get ink done.
His right arm includes roses, pictures of his children and partner and a large crucifix. His entire back is adorned with a pair of wings, a design that took years to complete.
Fernando Torres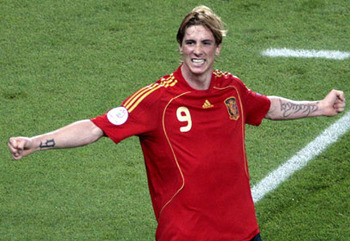 (PA)
El Niño will never forget how to say his own name in Tengwar, the fictional language from The Lord of the Rings, as he has it written on his arm. His other arm has his squad number on it, while the roman numerals on his leg represent his first date with his wife Olalla. Awww.
Tim Howard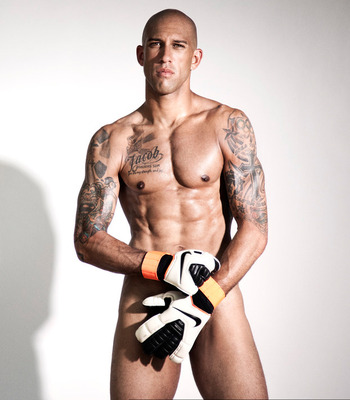 (ESPN)
Much like Jon Bon Jovi, the Everton shot stopper has a Superman logo on his arm. Unlike Jon Bon Jovi, Howard has dragons, crucifixes, Jesus, stars and Chinese characters dotted around his torso.
Wayne Rooney
The Manchester United striker shows his patriotism with a St. George's cross on his left arm and a crucifix on his right.
Rooney had his son Kai's name incorporated into a recent design on his back, and the words "Just Enough Education to Perform" on his right forearm. It's a reference to an album title by his favourite band The Stereophonics rather than a candid admission of ability.
Glen Johnson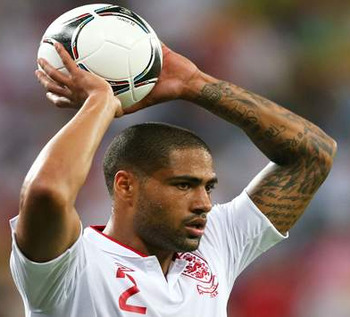 The Liverpool defender and renowned toilet seat shoplifter has a full sleeve of tats on his right arm and the epitaph "Everything happens for a reason." A phrase on his back reads: "Every man dies but not every man lives." Deep.
Aaron Lennon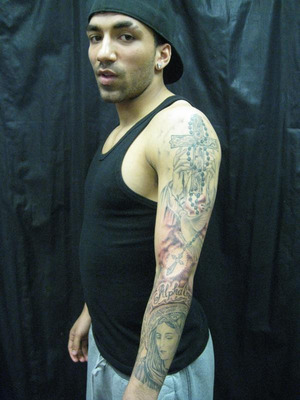 The speedy Spurs star has a sleeve design on his left arm that includes a crucifix, rosary beads and a dove. After winning the League Cup in 2008, Lennon and a number of his teammates celebrated with commemorative tattoos.
Djibril Cisse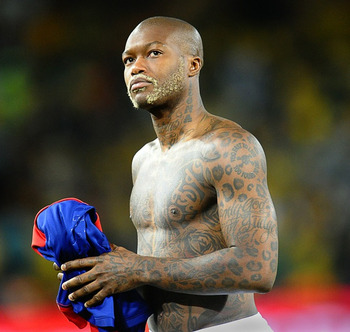 The eccentric QPR star has at least 40 tattoos on his upper torso, leaving barely any space to add to his comprehensive collection.
The French striker's biggest design is a pair of angel wings that cover his back. Even though he has had more tattoo sessions than hot dinners, Cisse has admitted that he finds the process quite painful.
Martin Skrtel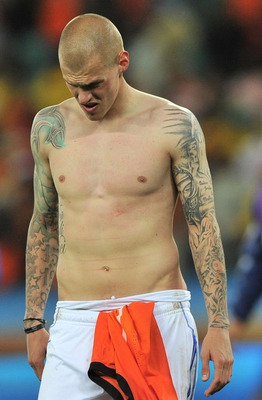 Much like his Liverpool colleague Daniel Agger, this Slovakian defender is passionate about ink. Skrtel has two colourful sleeve designs and the words "Veni, Vidi, Vici" on his ribcage. It means "I came, I saw, I conquered" and is attributed to Julius Caesar.
Martin may have to win more than a League Cup with the Reds before the sentiment rings true, though.
Joleon Lescott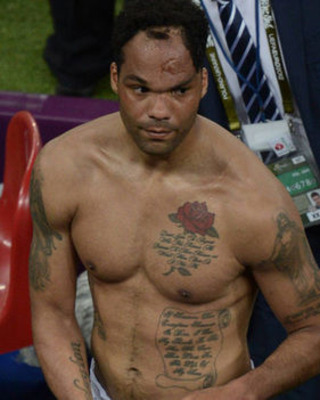 The Man City centre-half has numerous tattoos and inscriptions, most of which show he's a family man. He has the names of sons Donovan and Clayton on his forearms and a red rose on his left pec dedicated to his mother, whose maiden name was Rose.
The scroll on his ribcage reads: "If somebody dies every time someone is born, I give my thanks to the man who gave their lives for my sons."
Theo Walcott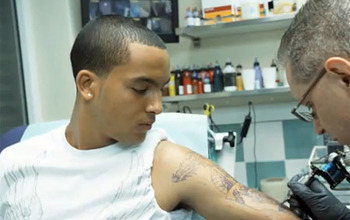 The Arsenal striker is the boy with the dragon tattoo, as his left shoulder depicts the mythical creature being slain by a knight. St. George would be proud.
Theo also has a Sanskrit inscription on his right wrist that reads: "Beautiful, Blessed, Strong, Intelligent." You'd be forgiven for thinking that refers to Arsene Wenger, but it's actually dedicated to his parents and two siblings.
Keep Reading