Would Nick Swisher Look Good in a Blue Jays Uniform?
Use your ← → (arrow) keys to browse more stories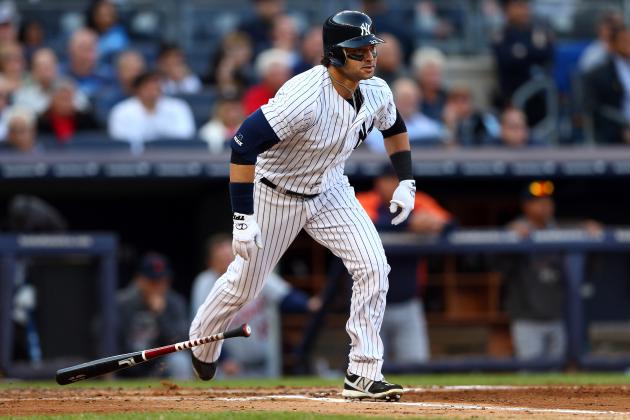 Elsa/Getty Images

Just sitting here at LaGuardia having breakfast waiting for the next flight to the next post-season game, wondering where the real Yankees are and working on a mailbag for later this week. Just to whet your appetite, here is a sampling of questions still in the bag with the Bullpen on hiatus this week.