The Latest Buzz Around Odds, Spreads and Lines for NFL Week 7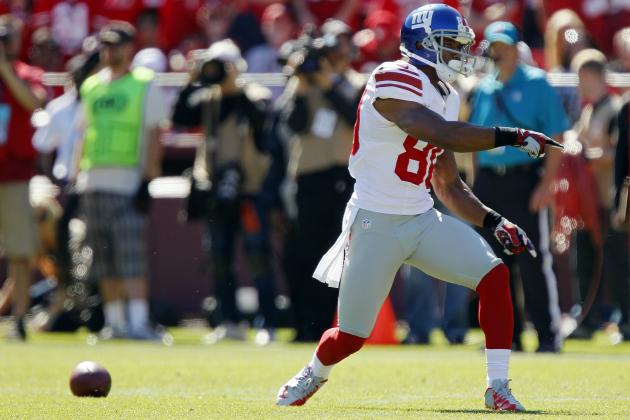 Brian Bahr/Getty Images

Let's leave Week 6 alone and see what the NFL point spreads will be for Week 7.
Does that give you any indication of how my week went?
Regardless of the surprises this young season has provided thus far, we can look at what Las Vegas is thinking about this week's matchups.
Has it made any slips? Click through to find out.
All odds provided by www.bovada.lv and www.sportsbook.ag.
Begin Slideshow

»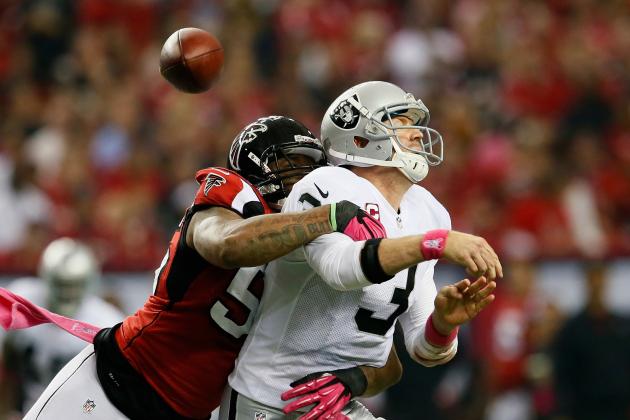 Kevin C. Cox/Getty Images

To be sure, this is not a statement suggesting that the Jacksonville Jaguars are being undervalued. I may occasionally be wrong, but I'm not crazy.
However, the four-point spread suggests that the Oakland Raiders are one point better than the Jags on a neutral field. The Raiders shouldn't be favored over any team in the league on a neutral field.
Ever.
I know the Raiders went into Atlanta and put a scare into the undefeated Falcons. That's more of an indictment of how sloppy Atlanta has been playing as opposed to how much the Raiders have improved.
Besides, was anyone surprised when Carson Palmer threw a pick-six to tie the game?
Exactly.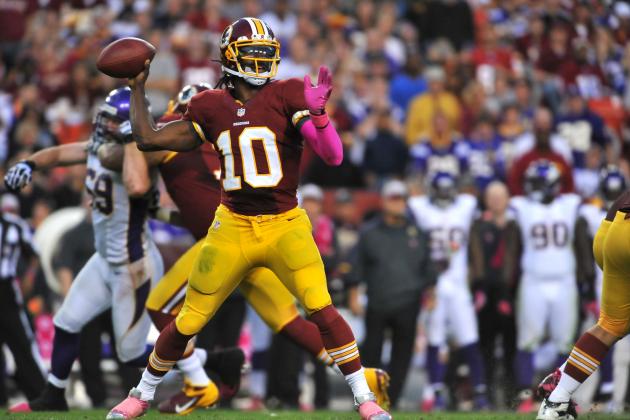 Larry French/Getty Images

People love them some Robert Griffin III, and for good reason. He's the most consistently electrifying rookie the league has ever seen.
Sorry, Cam Newton. The key word was consistently.
Then again, the New York Giants will be a hot bet after the stomping they administered to the rears of the San Francisco 49ers.
Still, the public money will come in on RG3 and company enough to bring this line down a point or two.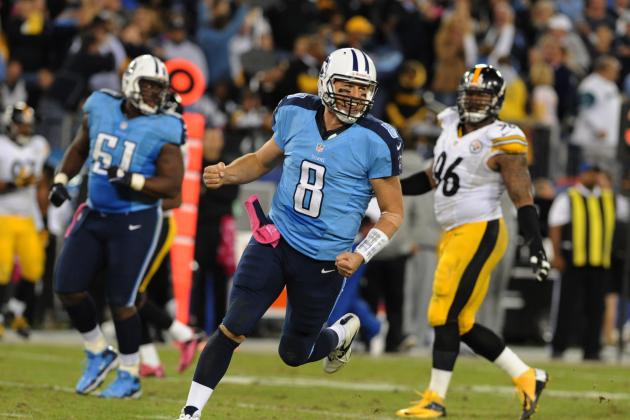 Al Messerschmidt/Getty Images

Who are the Buffalo Bills?
Are they the gutty team that didn't collapse against the Arizona Cardinals? Or are they the team that got rolled in two straight games by a total score of 93-31.
To make matters more interesting, Matt Hasselbeck is making his third start for a Tennessee Titans team that actually looked competent last Thursday night. However, the Pittsburgh Steelers might just not be that good.
Who knows?
You don't. So stay away.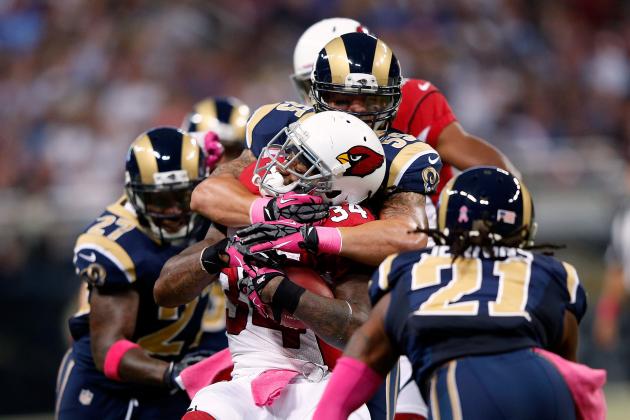 Jamie Squire/Getty Images

If Aaron Rodgers is going to play like that every week, the Green Bay Packers may never lose again. However, I don't know that anybody could play like that two weeks in a row.
Obviously, Rodgers will play well again at some point this season. It's just difficult to see it happening in the Edward Jones Dome.
The numbers suggest that the St. Louis Rams might like playing in that dome of theirs. In fact, they're 3-0 at home this season.
Am I calling a Rams win? Not yet.
But for +200, I'll definitely entertain the thought.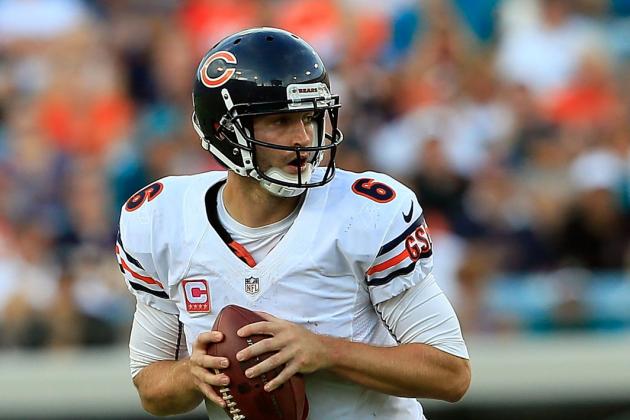 Sam Greenwood/Getty Images

Thursday Night
Seattle Seahawks vs. San Francisco 49ers (-7); O/U 37.5
Sunday Night
Tennessee Titans vs. Buffalo Bills (-3); O/U 46.5
Arizona Cardinals vs. Minnesota Vikings (-6); O/U 40
Cleveland Browns vs. Indianapolis Colts (-3); O/U 45
Baltimore Ravens vs. Houston Texans (-7); O/U 48.5
Green Bay Packers (-6) vs. St. Louis Rams; O/U 44.5
Dallas Cowboys (-2) vs. Carolina Panthers; O/U 45.5
Washington Redskins vs. New York Giants (-6); O/U 49.5
New Orleans (-3) vs. Tampa Bay Buccaneers; O/U 50
New York Jets vs. New England Patriots (-11); O/U 47.5
Jacksonville Jaguars vs. Oakland Raiders (-4); O/U 43
Pittsburgh Steelers (-2.5) vs. Cincinnati Bengals; O/U 46
Monday Night
Detroit Lions vs. Chicago Bears (-6); O/U 47.5