Comparing the 2013 MLB Free Agents to Those in the Class of 2012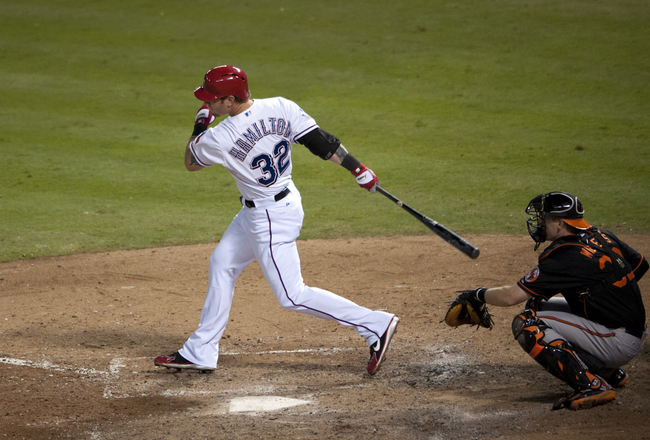 Cooper Neill/Getty Images
The 2012 MLB season saw some big-name free agents find new homes. When the season ends in a few weeks, it won't be long before the focus shifts to 2013. There are some marquee stars due for new contracts this offseason. Unlike in 2012, however, more athletes will re-sign with their current teams.
Typically, the greatest factor that lures big-time players from their original teams is the chance to go to a team with a chance to win.
But the big difference between this year's class of free agents compared to last year's is the fact that many of the biggest names with expiring contracts are on teams that are already in position to compete for a World Series.
Here are the biggest 2013 MLB free agents compared to last year's best players from the free-agent pool.
Big Hitters in New Cities in 2012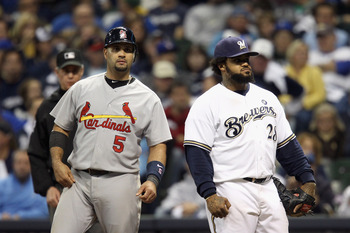 Christian Petersen/Getty Images
After the St. Louis Cardinals won the World Series in 2012, the biggest question in baseball became whether or not Albert Pujols would leave St. Louis or not. While free agents often choose new destinations based on the new team's chances of winning, Albert was in a different situation.
He had just won, so he didn't have to concern himself with chasing a ring. Instead, he was able to go after the money. On top of that, any team with which Albert Pujols signed would instantly be considered a contender.
When the Los Angeles Angels ultimately offered Pujols a 250-million-dollar contract, Pujols couldn't turn it down.
All-Star first baseman Prince Fielder was in a different situation. His Milwaukee Brewers seemed to be going backwards, and Prince was ready to move on. It took him a while to choose a new team, but ultimately, the idea of playing with Miguel Cabrera brought Fielder to Detroit.
Both sluggers had some initial trouble adjusting to the American League, but they both eventually put up solid numbers.
In the end, Pujols and the Angels narrowly missed the playoffs, while Prince Fielder and the Detroit Tigers are currently playing in the ALCS,
Biggest Free Agent of 2013 Staying Put?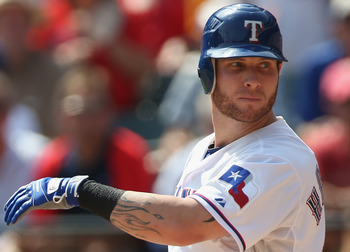 Ronald Martinez/Getty Images
Texas Rangers' All-Star Josh Hamilton will undoubtedly be the 2013 free-agent pool's biggest star, but he is not likely to change teams.
2012 did not end the way Hamilton and the Rangers had hoped that it would, but they still had a successful season. Hamilton ended the year in a bad slump that contributed to Texas' fall from first place in the AL West and eventually out of the wild-card game.
Add team president Nolan Ryan's comments about Hamilton's decision to quit tobacco in the middle of the season, and some may start to speculate that Hamilton will want to leave in the winter.
That is a very unlikely scenario, however.
Hamilton's performance was nowhere near bad enough to justify the team's letting him go. And where would Hamilton rather be? The Rangers are coming off of back-to-back ALCS appearances and a campaign in which they narrowly missed the ALDS.
Over the past few years, the Rangers have become one of the most consistently good teams in the MLB. Couple that with the Rangers' ability to offer Josh Hamilton big money, and it's safe to say that he should be in Texas for a very long time.
Big Pitchers in New Cities in 2012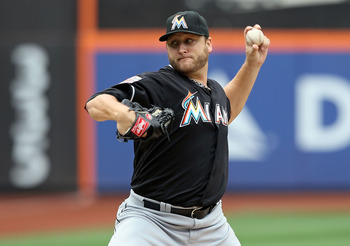 Alex Trautwig/Getty Images
In 2012, the biggest pitchers on the marker were Chicago White Sox' Mark Buehrle and Texas Rangers' C.J. Wilson. Both starting pitchers decided to leave their teams when their contracts expired.
Buehrle left Chicago for Miami, one of the most active teams during last year's signing period. C.J. Wilson decided to sign with Texas' division rivals, the Los Angeles Angels.
Both pitchers thought they were leaving for greener pastures, but that did not prove to be the case. Besides the fact that both pitchers' new teams were not as successful as their old ones, both pitchers suffered down years.
Buehrle didn't pitch to expectations in his first year in the National League, as he finished with an ERA of 3.8 and a 13-13 record.
C.J. Wilson's ERA went up almost a full point as he finished the year at 3.83.
These two pitchers' seasons exemplified the idea that the grass may not always be greener on the other side.
Big Pitchers Staying Put in 2013?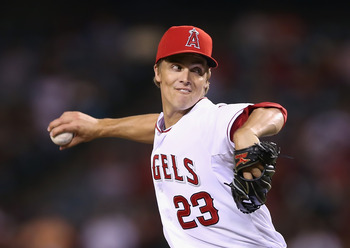 Jeff Gross/Getty Images
This years biggest pitching free agent is the Angels' Zack Greinke. Los Angeles acquired Greinke in a trade during the season. He went 6-2 for his new team and should have earned himself consideration for a long-term contract with the Angels.
Teams will likely try to get Greinke away from Los Angeles. Watch for the Texas Rangers to try the same move that the Angels pulled with Wilson last year.
In the end, however, Greinke may like his odds with Albert Pujols and the Angels.
Kyle Lohse is another big free agent who will likely re-sign with his current team. Lohse seems to be getting better with age, as he was a huge part of St. Louis' push into the postseason for the second year in a row.
Lohse's age may keep him from getting a monster contract, but the Cardinals will likely make a move to keep the veteran in their rotation—and why would he want to leave?
In 2012, there was a lot of shuffling of big names in the offseason. This year, most of baseball's stars will be re-signing with their current teams.
Keep Reading