5 Star Strikers Who Suddenly Stopped Scoring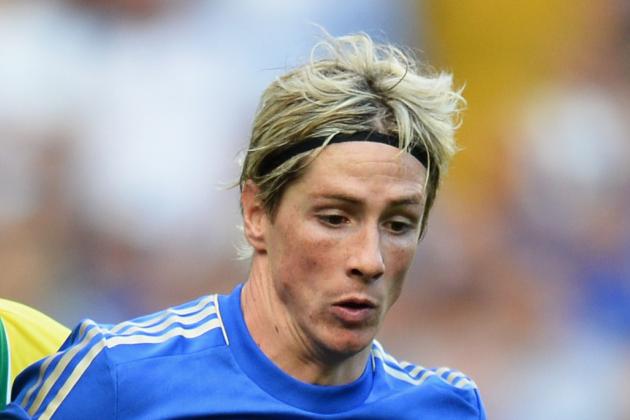 Mike Hewitt/Getty Images
Torres
So your team spends a fortune on a hot-shot striker who scores goals for fun, but after his multimillion dollar transfer, he suddenly forgets the path to the net.
Don't worry Chelsea fans, the drama you had when Fernando Torres, one of the most feared strikers in Europe, suddenly lost his knack for goals is not new to the game. Although he is starting to find his form, he has been anemic in front of the net for the last couple seasons.
Here are some other examples.
Begin Slideshow

»
Garry Birtles was a bustling forward signed by the managerial geniuses Brian Clough and Peter Taylor for a bargain from Long Eaton United.
He averaged a goal every two games for Nottingham Forest and helped them to League Cup, First Division and European Cup titles. Birtles won a 1.25 million pound move to Manchester United in 1980, where he promptly stopped scoring. In fact, Birtles didn't score until his second season at United. He finally racked up 11 goals in 58 games.
After two unhappy years at Old Trafford he returned to Forest, where he started scoring regularly again. Many soccer fans blamed the pressures of Old Trafford for many strikers like Birtles choking at United.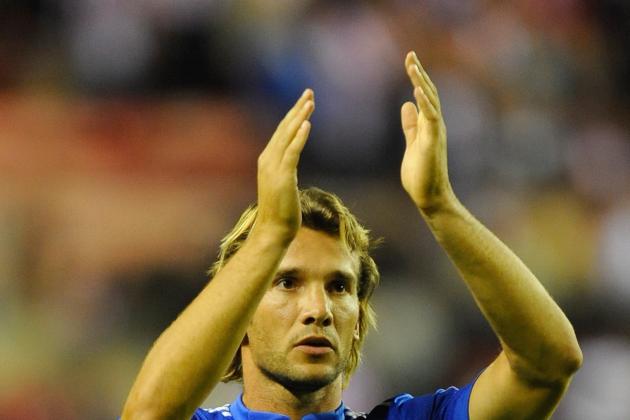 Michael Regan/Getty Images

"Sheva" was a clinical forward for an AC Milan team that dominated domestically and in Europe in the 1990s. Sheva scored 127 goals in 208 games for AC Milan and was deadly in front of goal. He was also the third highest scorer in the Champions League.
He was persuaded to join big-spending Chelsea by owner Roman Abramovich. The union was destined to fail as Sheva found himself caught between the huge egos of Abramovich and the Special One, Jose Mourinho. Sheva's goal-touch dried up and he soon found himself relegated to substitute appearances as he faced trouble fitting into Chelsea's style.
Mourinho was not helpful and it was believed that he never wanted Sheva in the first place. Something had to give, and it was Mourinho, who ended up leaving Chelsea before Shevchenko.
I guess even the Special One couldn't win an argument with his boss. Sheva eventually left Chelsea and returned to Milan, where he failed to score again, before finishing his career at Dynamo Kyiv.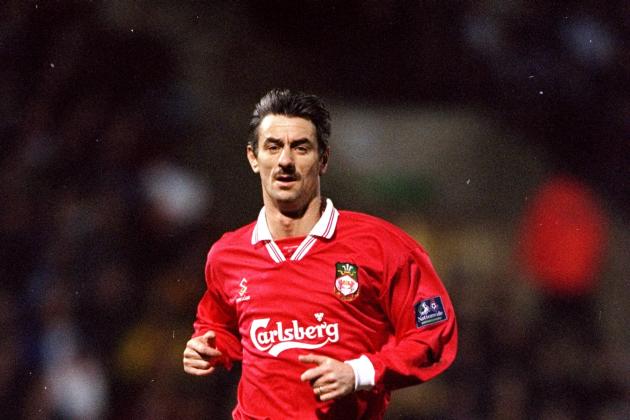 Ben Radford/Getty Images

The mustachioed Ian Rush was an odd-looking player, tall, skinny and surprisingly not good in the air.
However, he did do one thing well and that was putting the ball in the back of the net. In fact that was the only thing he ever did on the field, but he did it damn well, to the point that he gave defenders nightmares throughout the 1980s.
League Cup, Division One, FA Cup—Rush scored in all tournaments, ringing up a total of 139 goals in 224 games.
Although he was a central part of the squad, big-spending Juventus made Liverpool an offer they couldn't refuse. (Liverpool used the Rush money to buy Peter Beardsley, John Barnes and John Aldridge, who formed an even more fearsome forward line.) However, Rush never settled in Italy and also lost his scoring touch. He only hit the back of the net seven times for Juve.
Rush never mastered the language and struggled in the dressing room. After a year, he returned to Liverpool and started scoring like he had never left. He was so good that Liverpool eventually sold his replacement John Aldridge.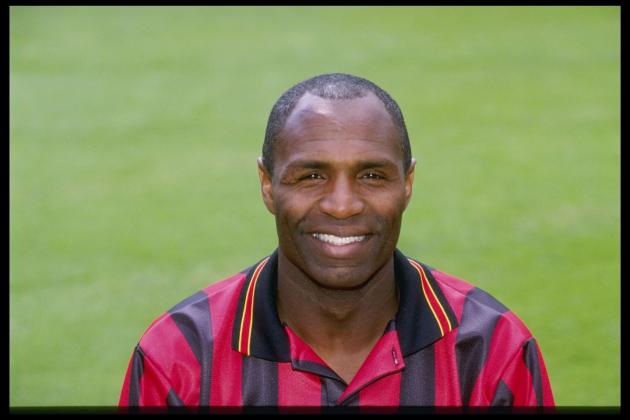 Getty Images/Getty Images

People across England scratched their heads when AC Milan paid 1 million pounds for Watford striker Luther Blissett in 1983. But I guess the Italians thought they were onto something because Blissett had finished as Division One top scorer and banged in a hat trick for England.
But the problem was many Brits thought that Blissett's style, which relied on speed and power, worked in England, but would fail in Italy where football was played at a slower pace. They were right, and Blissett only racked up five goals in his first and only season.
He was back in England the next season where he eventually scored 44 more goals for Watford in 127 games, so he must have been a somewhat decent player.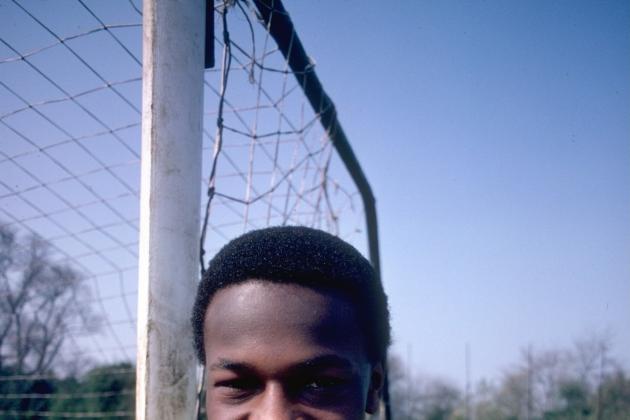 Getty Images/Getty Images

Many soccer fans remember Justin Fashanu, John's older brother, for all the wrong reasons. He was one of the only players to come out of the closet and admit he was gay/bisexual.
People forget that he was actually a pretty decent goal scorer with Norwich where he hit the net 35 times in 90 appearances. Good enough for Brian Clough to spend £1 million when he brought him from Norwich to Nottingham Forest. (He was the first £1 million black player.)
A former foster child, Fashanu had plenty of demons and he was also dogged by injury at Forest.
Needless to say, his goal touch dried up and resulted in only three goals in 32 games. Forest eventually cut their losses and sold him to neighbors Notts County where he scored 20 goals in 64 games.
Fashanu went onto have a nomadic career playing for clubs in Scotland, New Zealand and North America. Dogged by child-abuse allegations, he committed suicide in 1998.