Mexico 2-0 El Salvador: World Cup 2014 Qualifying as It Happened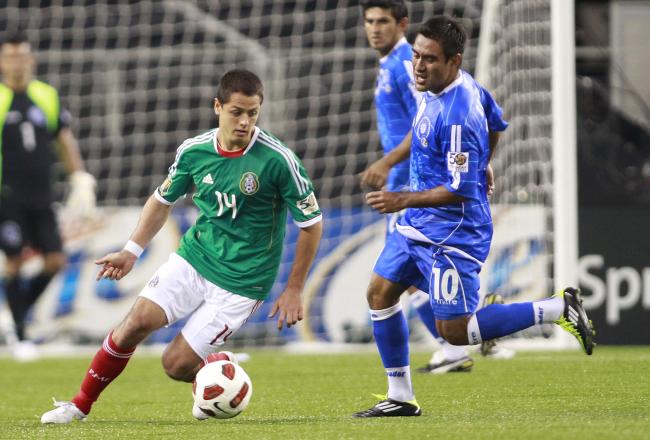 Rick Yeatts/Getty Images
2014 FIFA World Cup qualifying—CONCACAF semifinals, Group B; Estadio TSM Corona, Torreón, Mexico
FULL TIME: MEX 2, SLV 0
MEXICO: Alfredo Talavera; Severo Meza, Joel Huiqui, Francisco Rodríguez, Adrián Aldrete; Carlos Peña (Elías Hernández 58'), Jorge Enriquez, Ángel Reyna, Andrés Guardado (Héctor Herrera 67'); Aldo De Nigris (Javier Hernández 60'), Oribe Peralta
EL SALVADOR: Dagoberto Portillo; Carlos Monteagudo, José Henriquez, Xavier Garcia, Steve Purdy; Denis Alas, Alas, Darwin Ceren (Ramón Flores 84'), Cristian Castillo, Osael Romero (Alexander Larín 67'); Jonathan Águila (Néstor Bonilla 74')
GOALS: Oribe Peralta (MEX), Javier "Chicharito" Hernández (MEX)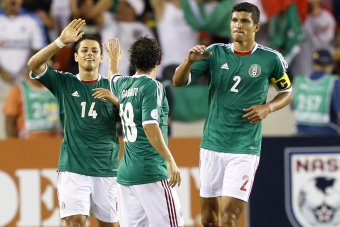 Bob Levey/Getty Images
FULL TIME
Mexico keeps the undefeated record and advances to the final stage of the CONCACAF Qualifying tournament.
Oribe Peralta and Javier "Chicharito" Hernández scored the goals for El Tri in a match that was controlled by the local team from the first minute.
El Salvador must thank Dagoberto Portillo for preventing this to be a heavy defeat.
It's time for Mexico to focus in the Hexagonal, where they will face United States, Jamaica, Costa Rica, Honduras and Panama.
Thanks for joining me in all the semifinals stage.
INJURY TIME
Two more minutes!
88'—Larín with some hope for El Salvador, he surpasses Rodríguez as the lineman calls an offside.
87'—Elías Hernández receives the ball, cuts in and shoots from the left side of the box; Portillo sends it to corner, yet again!
Bob Levey/Getty Images
GOAL
84'—Héctor Herrera passes the ball to Elías Hernández, who assists "Chicharito" and the Manchester United player taps-in to score Mexico's second goal.
LAST SUBSTITUTION
84'—Darwin Ceren leaves his place to Ramón Flores.
82'—Javier "Chicharito" Hernández shoots inside the box, Monteagudo comes in the way and leaves the Mexican striker without a chance.
SUBSTITUTION
76'—Nelson Bonilla comes in for Jonathan Águila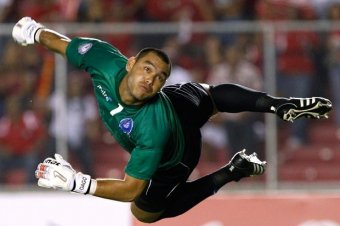 76'—Portillo is injured after a superb save. Ángel Reyna cuts in to the center of the box and makes a long distance shot with the right foot; El Salvador goalkeeper sends the ball out.
74'—Dagoberto Portillo has saved El Salvador three times in a row. Twice with his hands and one more with his left foot.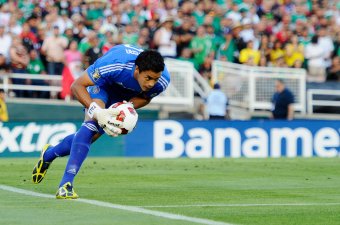 Kevork Djansezian/Getty Images
72'—Alfredo Talavera with the first real appearance and flies over his area to deny El Salvador's equalizer.
70'—Héctor Herrera touches the ball for the first time and decides to shoot from outside the box. The ball goes inches away.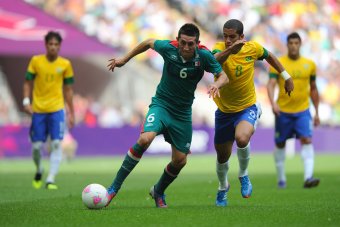 Michael Regan/Getty Images
SUBSTITUTIONS
67'—Andrés Guardado goes out; Héctor Herrera comes in and debuts with El Tri.
William Romero also leaves the pitch; Alexander Larín, in.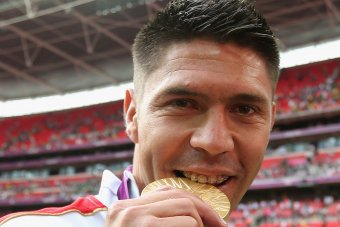 Julian Finney/Getty Images
GOAL
63'—Oribe Peralta shoots after the keeper rejects a shoot from Ángel Reyna.
Estadio TSM Corona explodes, "El Cepillo" scores in front of his fans.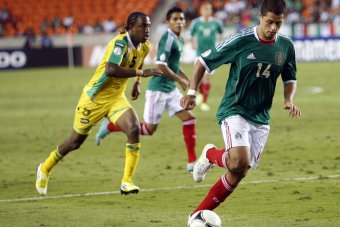 Bob Levey/Getty Images
62'—Mexico putting pressure on El Salvador backbone. Ángel Reyna passes the ball to "Chicharito", the defense rejects.
SUBSTITUTION
60'—Aldo de Negris leaves his place to Javier "Chicharito" Hernández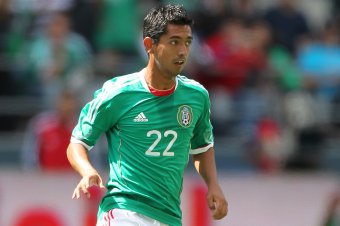 Otto Greule Jr/Getty Images
SUBSTITUTION
58'—Carlos Peña leaves the pitch; Elías Hernández takes his place.
56'—Portillo with a tackle from behind, Peña trips and falls inside the box, but the referee doesn't call the penalty.
El Salvador keeper is injured, the doctors are taking care of him.
55'—Aldo de Nigris misses, yet again. He was alone in front of Portillo and sends his ball to the stands.
54'—Guardado with a superb forward pass to Oribe Peralta. The Santos striker can't touch the ball, it was Mexico's first goal.
53'—Oribe Peralta slips inside the area. It seemed like a good chance for El Tri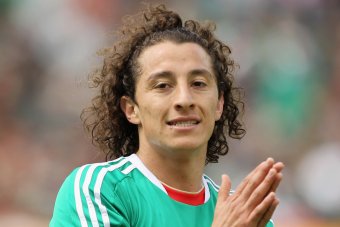 Ezra Shaw/Getty Images
51'—Andrés Guardado cuts in from the left sideline and surprises Portillo with a volley; however he sends the ball away.
STAT
Mexico has scored first in every match of the semifinals.
49'—Portillo sends the ball to corner kick after a lousy pass from Monteagudo.
This article is
What is the duplicate article?
Why is this article offensive?
Where is this article plagiarized from?
Why is this article poorly edited?