WWE: 5 Things to Look out for on Tonight's Monday Night Raw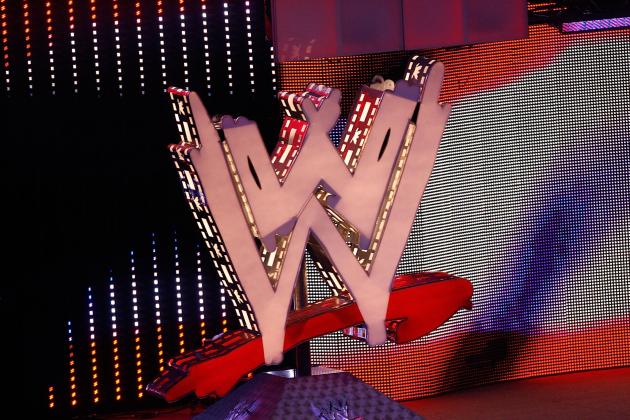 Jim Rogash/Getty Images

Believe it or not, we are creeping up on the Road to WrestleMania 29.
As weeks go by, we get closer and closer to Survivor Series, Royal Rumble and ultimately WrestleMania.
The longest running show on cable network helps build hype weekly for these upcoming events. Each Monday Night Raw is a platform for storylines and feuds to start, continue or end.
As we get ready for tonight's Raw, here are five things to look out for when you watch tonight.
Begin Slideshow

»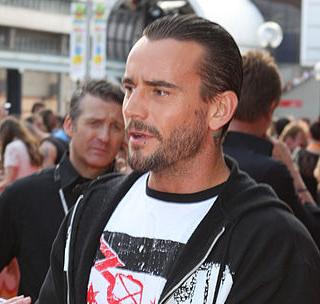 By Eva Rinaldi (Flickr: CM Punk) [CC-BY-SA-2.0 (http://creativecommons.org/licenses/by-sa/2.0)], via Wikimedia Commons
Last week, Mr. McMahon gave CM Punk the option to challenge either Ryback or John Cena at Hell in a Cell.
All eyes will be on Punk tonight as he makes his decision.
Ryback could get his first shot at being a main event superstar, as he has shot up to the top of the food chain in the WWE.
Despite what is being promoted, Cena is still recovering from his elbow surgery and may not be ready for in-ring competition.
Cena remains in the picture and it will be interesting to see if Punk chooses him.
For the first time in a while, the Tag Team division in the WWE is relevant.
After Kane and Daniel Bryan won the Tag Team Championships, the division has become interesting. New teams are being formed with legitimate superstars which helps give the division depth.
There is a tag team tournament taking place to see who will face "Team Hell No" at Hell in a Cell. With several worthy tag team contenders, the outcome of the tournament is worth watching.
Teams like Sin Cara and Rey Mysterio, Prime Time Players and Rhodes Scholars all have real chances at winning and competing for the titles at Hell in a Cell.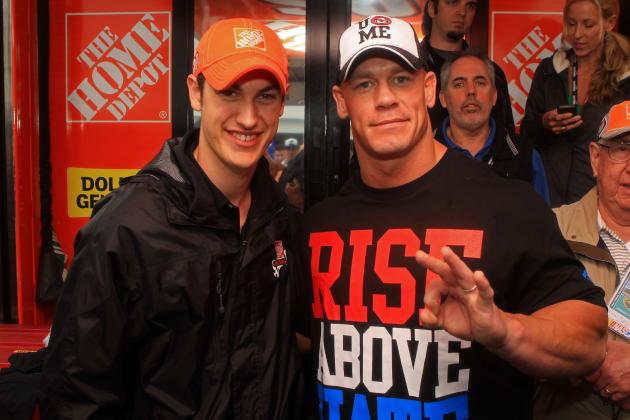 Matthew Stockman/Getty Images

John Cena injured and got surgery on his elbow recently. Since then, he has not disappeared or taken time off, but has still been involved in the WWE Championship picture.
Now CM Punk has the choice of challenging Cena or Ryback at Hell in a Cell. If Punk chooses Ryback, what will Cena's role be?
Will Cena be involved in the WWE Championship match as the challenger or any other way? Will he finally be able to take some time off until he is fully recovered?
Could a new feud start?
The answer to those questions could come tonight.
By Mshake3 (Own work) [GFDL (http://www.gnu.org/copyleft/fdl.html) or CC-BY-SA-3.0-2.5-2.0-1.0 (http://creativecommons.org/licenses/by-sa/3.0)], via Wikimedia Commons
In recent years, Kofi Kingston has been one of the most loyal and consistent WWE superstars.
He has been successful in the mid-card for a while now and he has yet to really get a big push as a main event superstar.
Kingston has the talent and popularity to be a top face in the company. The WWE might finally decide to take a shot and make him a main event superstar.
He is currently locked in a feud with Intercontinental Champion The Miz. There feud has been solid so far and could be the stepping stone for a big Kingston push.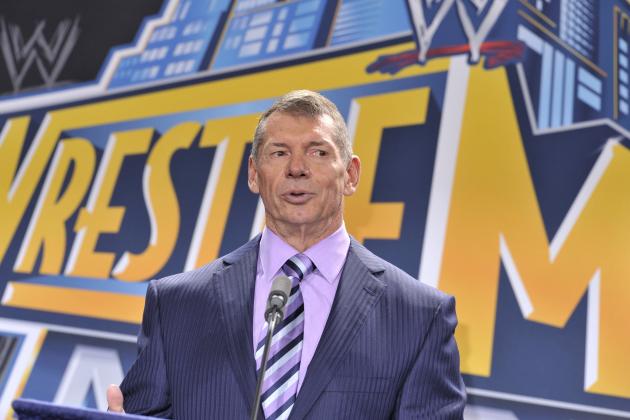 Michael N. Todaro/Getty Images

The character of Mr. McMahon has been absent from the WWE for quite some time now. I wrote an article talking about the importance of his character on Raw is.
While he is currently a face, however you could argue that the top heel during the Attitude Era was Mr. McMahon.
His constant feuds with Stone Cold Steve Austin and DX made Raw must-see TV.
McMahon returned to Raw recently and was involved in a match with CM Punk last week.
Is this return just for a few weeks or will McMahon's return last throughout the Road to WrestleMania 29?
Tonight may give a hint to how long McMahon is back for.