TNA Bound for Glory: A Model Pay-Per-View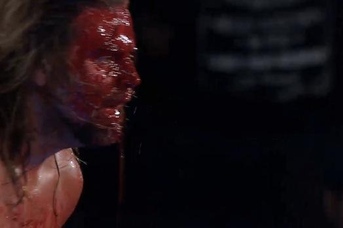 Credit: ImpactWrestling.com
I've been a loyal fan of Vince McMahon and his product since 1987. Sure, the level of dedication that I put forth has come and gone over the years, but I have always been faithful to the WWF/WWE. When the Monday Night Wars were raging, I never switched the channel from USA.
It took me a long time to finally check out TNA. During its early stages, all I knew about it was that Jeff Jarrett had something to do with the formation (I was always fairly neutral towards Jarrett—didn't like him but didn't really dislike him) and that it used a six-sided ring.
Since its inception, TNA has grown considerably. It has definitely gone through some "growing pains," but if you caught TNA's answer to WrestleMania, you have to give them a great deal of credit.
To be honest, I had pretty low expectations. I'm not a fan of Jeff Hardy, so I didn't like him challenging for the World Heavyweight Championship. I didn't like that the Aces & Eights drama had been taking up so much of TNA's television time. The X-Division and TV Championship matches seemed thrown together at the last minute.
In the end, I'm glad that I took the time to catch the show.
Was it as good as the TNA fanboys were saying? Probably not.
Was it as bad as the WWE fanboys were saying? Probably not.
Let's take a look at what worked and what didn't work.
Begin Slideshow

»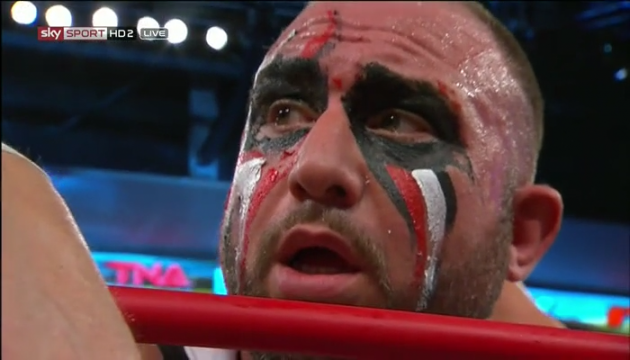 Credit: SoftsClub.com
So, what were some of the things that worked at TNA's Bound For Glory last night?
Quality of Matches
This show was packed full of high-quality matches. RVD and Zema tore it up X-Division-style to open the PPV, and it set the pace for the rest of the night. Samoa Joe and Magnus put on a solid TV Title match. James Storm and Bobby Roode put on the match of the night in a bloody street fight.
When an acceptable match between Joey Ryan and Al Snow (with an appearance by Matt Morgan) is the worst match of the night, you're definitely doing something right. All four of the losers in the tag team triple threat match were outstanding, and winners Guerrero and Hernandez looked good the whole time.
The Knockouts match was good (or maybe I'm just used to watching the horrible Divas matches on WWE programming); Sting & Bully vs. Aces & Eights was a lot better than I expected (with the exception of Hulk's attempted offense); and despite the fact that I dislike Hardy as much as I dislike Cena, his match with A-Double lived up to it's spot as the main event of the company's biggest show of the year.
Surprises
I'm not a die-hard TNA fan, but I have been following the industry for over two decades, so I like to think I can tell what's coming when I'm watching sports entertainment of any variety. Being surprised is one of my favorite parts of being a wrestling fan, and last night's BFG did not disappoint.
I honestly wouldn't have been surprised if every champion on last night's PPV retained, but it turned out that Samoa Joe was the only one who entered and left a champion.
When we were told that Tara's "Hollywood boyfriend" would be at BFG, I assumed it would be someone ridiculous (i.e. Pee Wee Herman, Drew Carey), if she had one at all. I would never have guessed that they would bring in someone that was attractive and featured on a relatively successful TV show.
How many people predicted Devon as one of the masterminds behind Aces & Eights? Who would have guessed Matt Morgan would assist Joey Ryan in obtaining his TNA contract?
Schedule & Emphasis
With so much emphasis being placed on Aces & Eights as of late, I was afraid this pay-per-view would end up focusing primarily on that storyline, dragging down all of the unrelated matches as it did so. I was afraid that the World Heavyweight Championship match would be under-hyped and that some of these matches would be booked to end much too quickly.
For the first time in as long as I can remember, I was wrong.
Austin Aries vs. Jeff Hardy was saved for last, just as it should have been (take note, WWE). Obviously, a few mentions were made about Aces & Eights throughout the show, but not so much that it drowned out the other stories.
The X-Division match only had a few days worth of build, so they put that match on first, as they should have. Storm and Roode needed a lengthy battle, and that's what we got. Matches featuring some of their premiere grapplers (such as Samoa Joe, AJ Styles, and Austin Aries) were given plenty of time to tell their full stories and show the skill of the performers.
Yes, the pay-per-view was good. But it wasn't perfect...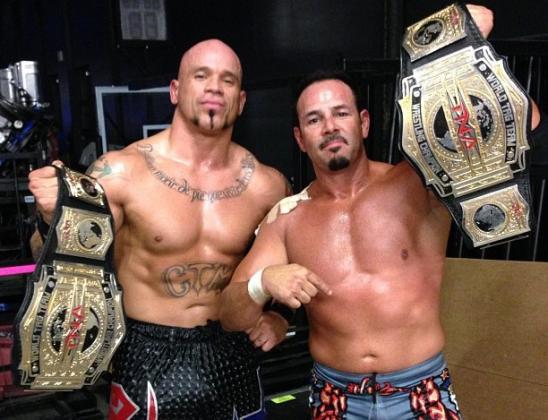 Credit: ImpactWrestling.com
To be honest, there was very little I didn't like about Bound For Glory. The points I'm making on this slide are more like minor annoyances than big problems. Feel free to disagree with any or all of them.
Old Champions
Let's take a look at everyone who holds a title in TNA after BFG: Jeff Hardy, Samoa Joe, Rob Van Dam, Tara, Chavo Guerrero, and Hernandez.
I'll admit that I don't know a lot about Hernandez, but five years ago the BFG could have ended with these exact same champions, and it would have made just as much sense as booking those champions today. If TNA hopes to stay around long enough to one day be a legitimate opponent of WWE, it's going to have to focus on youth, innovation, and creativity.
Why not give Zema a victory over a guy that doesn't even need the title? Why end Double-A's reign so quickly, just to give the belt to someone who is already passed his prime?
Lack of Big-Show Feel
Maybe I'm only saying this because I am such a huge mark for WrestleMania (next April will be my seventh straight WM attendance), but I never got the vibe that this was the Alpha and Omega of TNA pay-per-views the way WWE builds up WrestleMania.
I know they had the Bound For Glory Series for months. I know they have been showing clips of BFG memories. I know they added a Hall of Fame ceremony and performed in front of a crowd that was larger and louder than any TNA audience I've ever encountered.
But it still didn't feel like a completely different animal than other TNA PPVs, the way WrestleMania does compared to other WWE PPVs.
Maybe it's just me. Maybe that's not what they were going for.
Lack of Needed Follow-Up
One of the great things about WrestleMania is that I generally can't wait to see Raw the next night. There are always enough new beginnings, unanswered questions, and holy-shit-moments that WrestleMania almost feels incomplete without Raw the next evening.
For me, BFG isn't making me wait on the edge of my seat for Impact. That could simply be that I'm not an avid TNA fan and I'm not as emotionally invested in the story progression as some might be. Perhaps it's because I know I have to wait until Thursday rather than just one day.
The wrestling was good and there were a ton of surprises. Generally that is enough to make me need to tune in to the next televised event. For some reason, that didn't happen for me this time.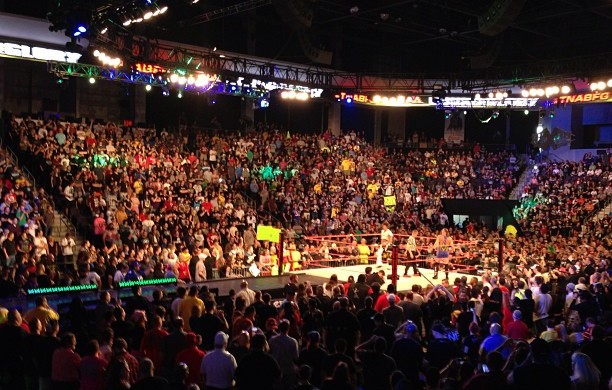 Credit: ImpactWrestling.com
The haters will have to really stretch if they're going to try to say this pay-per-view wasn't put together well. Even though WWE will always be my first professional wrestling love, I can admit when their opponents are doing things right, and that's the case for TNA and Bound For Glory 2012.
The real question is, can TNA ride that wave of success? Can it grow its fanbase? Will the aftermath of last night's BFG result in the conversion of multitudes of Vince's followers?
That all depends. Now that we know who one of the leaders of Aces & Eights is, can it continue to intrigue us by keeping the rest of the faction a secret? Will Devon have a good explanation for why he's doing what he's doing?
Is Jeff Hardy ready to be the face of the company again? Are they risking too much to put their most prominent title on one of the most undependable men in wrestling history?
After what many will probably call the match of the year, how well will they handle the fallout from the Storm/Roode match?
With most of the titles being held by veterans rather than up-and-comers, can TNA continue to win over new fans?
This is an exciting time for TNA. Let's hope they continue to give us something worth watching.