MLB Playoffs: Why Pitching Doesn't Win Championships
Use your ← → (arrow) keys to browse more stories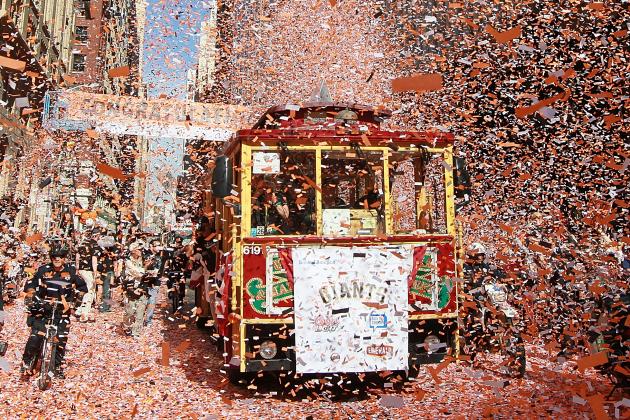 Justin Sullivan/Getty Images
When the SF Giants celebrated their 2010 World Series everybody credited it to their pitching staff. That wasn't wholly accurate.
It's a line we've heard over and over again. We heard it as kids before we took the field in a big game. We heard it from friends as they tried to justify their team's poor offensive performance, and we heard it from commentators as they tried to add more excitement to a low scoring game. Time and time again we've heard that pitching wins championships.

Only, the facts don't seem to back that up.

Before I go any further, I just want to make perfectly clear that I think pitching is an incredibly valuable part of the game of baseball. In fact, I find pitching-dominate performances to be more crucial, and impressive, than prodigious displays of power or speed. My only point is that the importance of pitching has been over-simplified.

When a team—like baseball's 2010 San Francisco Giants or football's 2008 New York Giants—come out of nowhere to claim a title, people constantly want to find the one attribute that made that possible. Usually, it comes down to preventing opponents from scoring at their usual rate.
In baseball, this means having an incredible pitching staff. Which, in 2010, the San Francisco Giants did. They led Major League Baseball in staff ERA (3.36), strikeouts (1331), opponents batting average against (.236) and had the most saves (56) of any team in the league. Their pitching staff compensated for a 15th ranked team batting average and propelled the Giants to championship glory.

However, it was the only time in the last decade that the best pitching team in the league has won the World Series. In fact, since the 2002 season when the Anaheim Angels (I refuse to call them anything else) won the World Series, only four of the ten champions finished in the top five in team ERA. That number will now rise to four out of the last eleven champions since none of the remaining teams finished in the top five in team ERA during the 2012 regular season.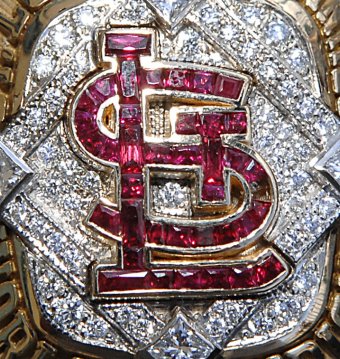 Scott Rovak/Getty Images

When the St. Louis Cardinals won the World Series in 2006 they finished in the bottom half in team ERA (16th). The 2003 Marlins finished 10th. The 2004 Red Sox finished 11th. The 2011 Cardinals and 2009 Yankees both finished 12th.

Which isn't to say pitching doesn't have some correlation to success. Seven of the top nine pitching staffs in Major League Baseball made the playoff this year. But the four best—the Nationals, Braves, Reds and Athletics—were all eliminated before the Championship series. The best pitching staff in the league, the Tampa Bay Rays, didn't make the postseason. Neither did the third-best pitching staff, owned by the Los Angeles Dodgers.

Simply put, teams cannot rely on pitching alone to get them over the hump, despite what common phrasing would have us believe.

So, if this is the case, then what does equate to championship success? It's certainly not power. The 2011 Cardinals were 13th in home runs and 7th in slugging. The 2010 Giants were 10th in home runs and 13th in slugging.

It's not batting average either. The 2008 Philadelphia Phillies finished 23rd in team batting average. The 2005 Chicago White Sox ranked 18th.

Despite sabremetrics, on-base percentage doesn't seem to factor in either. The 2010 Giants finished 19th, the 2006 Cardinals were 14th, the 2005 White Sox were 25th, and the 2003 Marlins were 15th.
It's not playing great defense either. The 2011 Cardinals were 23rd. The 2009 Yankees were 10th, and the 2004 Red Sox were 23rd.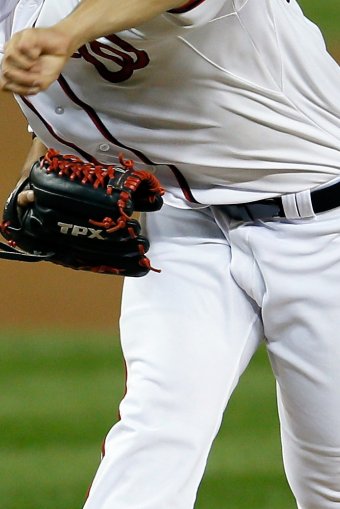 Rob Carr/Getty Images

What it boils down to is that, despite what coaches and announcers would have you believe, there is no way to categorize what it takes to win a championship.
The only thing that every champion in the past decade had in common was balance. They hung their hat on one dominant skill (the Cardinals on-base percentage, Giants ERA, Yankees power, etc.) and they limited mistakes in other areas. They may not have pitched brilliantly, or crushed the ball over the fence on a regular basis, but they were very rarely below average at anything either. When there were instances of poor performance, it was strictly limited to one category only. One weakness can be worked around. Multiple is a death sentence.

Which is why these final four teams are left standing. They may not have the best team speed, pitching staffs, or defenses, but they have very few deficiencies. Even still, there are some that have weaknesses that will prevent them from lifting the trophy.
The Giants don't hit with enough power, ranking dead last in home runs, in the middle of the league in RBIs and the bottom third in slugging percentage. The Yankees don't pitch well enough. They're 12th in team ERA, 17th in batting average against and ranked in the bottom half in bullpen ERA. The Cardinals similarly have problems closing out games. Their bullpen ranked 20th in ERA, 17th in save opportunities and 21st in strikeouts.

Which only leaves the Detroit Tigers. With an average bullpen, strong starting pitching, elite on-base percentage and the league's best batting average with runners in scoring position, Detroit is just good enough in every category to carry themselves to the title. When the announcers call their names as 2012 champions, it won't be because they did one thing well. It will be because they did them all just well enough.

Sometimes in life that's all you really need.