Week 7 Picks Against the Spread for Every NFL Game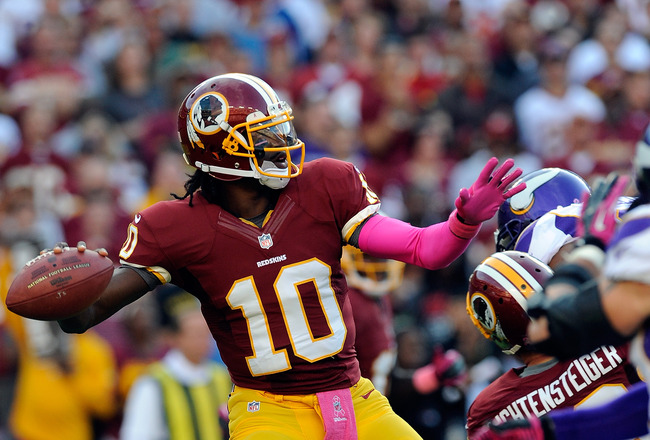 Patrick McDermott/Getty Images
You don't leave the table when you're on a heater. Unfortunately for me, even after bringing shame upon myself and my family, I can't stay away from making my NFL picks against the spread.
Helping me get over the depression is the intro to Peter King's MMQB: "I mean, we're six weeks into the season and who really knows anything?"
At least I'm not the only one. Perhaps there's hope yet.

Maybe, instead of the Arian Foster-type running back I tried to compare myself to last week, I'm more of a Barry Sanders. Instead of plugging away near the line of scrimmage, I have to lose about five yards and then bust one for 80 yards.
Either that, or I'm delusional.
But hey, we all have to hit rock bottom before we can make it to the top. So, after my worst week during my worst season seems to be the right time to start the heater.
Last Week's Record: 5-9
Current Record: 39-50-2
All lines via www.bovada.lv and www.sportsbook.ag
SEATTLE SEAHAWKS (+7.5) vs. San Francisco 49ers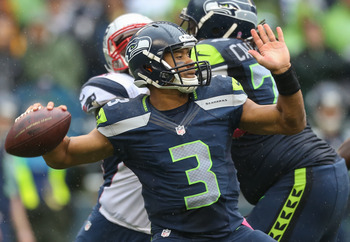 Otto Greule Jr/Getty Images
My first instinct was to pick the San Francisco 49ers, so I'm rolling with the Seattle Seahawks.
I haven't gotten a week opener correct since the Cowboys took down the Giants.
So, I'm 0-for-Thursday.
As for the actual game, Seattle has one stout defense, and defense generally travels well. Add in that every game for Seattle has been close, and there are a couple of reasons to think that the Seahawks will keep it within 7.5.
That half-point is crucial. Again. And I love those half-points.
Besides, the Niners are going to have everyone believing that they'll cruise to the easy victory. Thus, what can Jim Harbaugh yell in his pregame speech?
Everyone believes in us?
Tennessee Titans vs. BUFFALO BILLS (-3)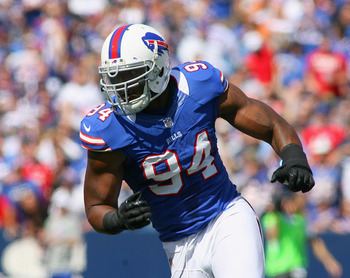 Rick Stewart/Getty Images
I've pounded the take-the-points angle in the past, but now I'm going to reverse course and take the home team.
The Tennessee Titans shouldn't be regarded as a good team because they beat the Pittsburgh Steelers. The Steelers haven't shown themselves to be that good at any point this season.
And the Buffalo Bills? Well, they are in first place in the AFC East. That counts for something, right?
Matt Hasselbeck can't be counted on to win two games, and the Titans aren't capable of exploiting the Bills' biggest weakness—their 32nd-ranked rush defense.
The Titans haven't won on the road. In fact, they haven't even come close. So forget the points. Play the odds.
Arizona Cardinals vs. MINNESOTA VIKINGS (-6)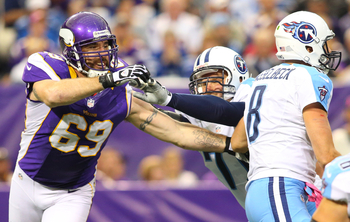 Adam Bettcher/Getty Images
The Arizona Cardinals are in a state of free fall. Some of it should have been anticipated (the offensive line), and some of it couldn't be (Kevin Kolb's injury).
The defense is still pretty solid, but the rushing defense isn't all that it's cracked up to be. Actually, they're ranked 19th and give up 113 yards per game.
You know who can probably rack up a few yards against such a porous rush defense?
Throw in the Metrodome crowd and Jared Allen turning the Cardinals backfield into his personal zip code, and six points doesn't seem nearly that high.
CLEVELAND BROWNS (+3) vs. Indianapolis Colts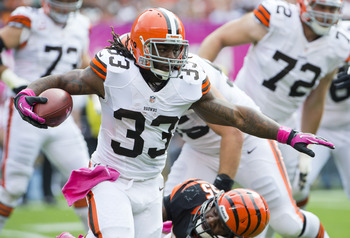 Jason Miller/Getty Images
Trent Richardson seems ready to go off. And the Indianapolis Colts appear to be a nice launching pad for the rest of the season.
Richardson has only had two solid games. He gained 109 against the Bengals and 81 against the Giants.
The Colts, meanwhile, have been giving up 159 rushing yards per contest and were last seen turning Shonn Greene into a Pro Bowler.
Andrew Luck isn't likely to play as poorly as he did last week, but Joe Haden is on a mission to prove that he is the answer for the Cleveland Browns defense.
Three points for an away team is pretty standard, but it's enough here to make the Browns the pick.
BALTIMORE RAVENS (+7) vs. Houston Texans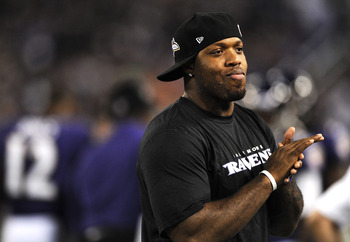 Patrick Smith/Getty Images
You know who can play the "nobody believes in us" angle to the hilt?
The Baltimore Ravens.
Everyone is writing their eulogy, but it's a bit premature for that. The offense was going to be the key to the season, and nothing has changed from that perspective.
Losing Lardarius Webb is not a Godsend by any means. However, there is still plenty of talent on both sides of the ball, and Terrell Suggs' return to practice (albeit not the game) will provide the energy needed to counteract any bad injury vibes.
And no, I'm not overreacting to the Houston Texans loss to the Green Bay Packers. The Texans are still one of the top teams.
I'm just not willing to lay seven points against the Ravens.
Green Bay Packers vs. ST. LOUIS RAMS (+6)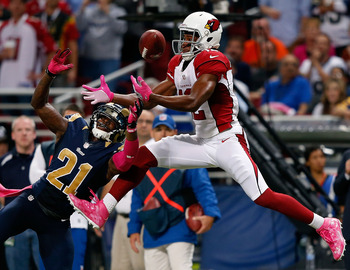 Jamie Squire/Getty Images
Told you I didn't overreact to the Green Bay Packers stomping the Houston Texans.
The Packers still have plenty of problems, and they can't expect Aaron Rodgers to go nuts every weekend.
Or can they?
This pick came down to points and the St. Louis Rams' love for playing at home. They haven't lost in the Edward Jones Dome yet, although every game was against weaker competition.
Regardless, six points is too much to trust Green Bay with just because it had one good game.
Dallas Cowboys vs. CAROLINA PANTHERS (+2)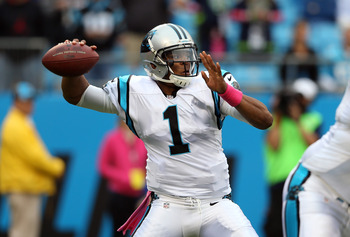 Streeter Lecka/Getty Images
There's absolutely no way I'm missing a chance to bet against the Dallas Cowboys when they're favored on the road.
Even if it's against the Carolina Panthers.
Cam Newton has endured his share of struggles this year, and the Cowboys have the best passing defense in the league. But after the heartbreaking loss that Dallas experienced last week, the franchise seems ready for a letdown.
Who am I kidding? I'm just not betting on Tony Romo and the Cowboys as a road favorite.
Who would?
WASHINGTON REDSKINS (+6) vs. New York Giants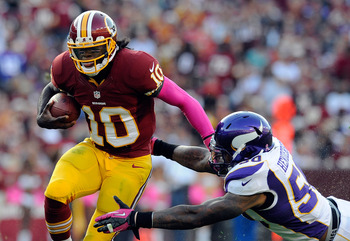 Patrick McDermott/Getty Images
I've written about the Robert Griffin III tax before, but it seems that the price has gone down.
You have to love an election year. Politicians will do anything for a vote.
Plus, Tom Coughlin doesn't want to win this game. His boys just wrecked those fellas from the Bay, and everyone is proclaiming his team is destined to be a dynasty.
He needs to bring the expectations back to Earth, and letting RG3 create a media distraction by going all RG3 on them seems like a good way to accomplish that task.
Well, there's all the above rationale. And then there's the basic tenet that six points is a lot to lay against someone so explosive.
NEW ORLEANS SAINTS (-3) vs. Tampa Bay Buccaneers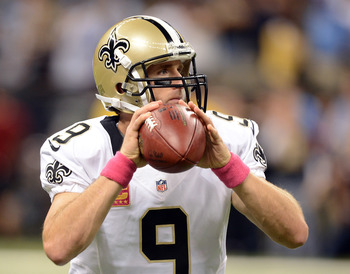 Harry How/Getty Images
The Tampa Bay Buccaneers are already down their best cover corner. Now they get to welcome Drew freakin' Brees to town.
Don't forget Adrian Clayborn hasn't been there all season.
Giving Drew Brees two weeks to get ready for the second-worst passing defense that has been decimated by injuries is worth three points.
Especially against an offense that relies so heavily on the run. The Bucs will be forced to go to the pass early to keep pace with the Saints.
New York Jets vs. NEW ENGLAND PATRIOTS (-11)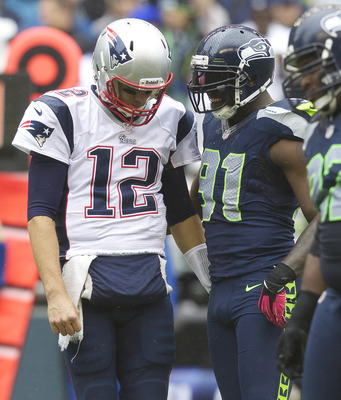 Stephen Brashear/Getty Images
I smell an old school Bill Belichick-Tom Brady whoopin' coming on.
The New England Patriots were somewhat embarrassed by last week's late loss to the Seattle Seahawks. They couldn't stop Russell Wilson, nor could they score points when they needed.
Now, the Pats are tied with every other member of the AFC East at 3-3. This is simply unacceptable in Beantown.
The New York Jets did put together a resounding win over the Colts, and they played well against the Texans. But effort will only get you so far.
JACKSONVILLE JAGUARS (+4) vs. Oakland Raiders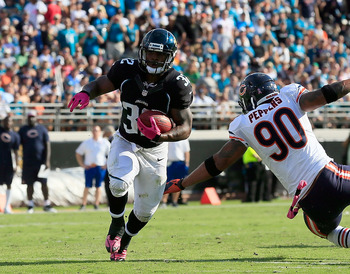 Sam Greenwood/Getty Images
Two of the worst teams in the league square off in Oakland.
Grab the points.
There is no rhyme or reason to the way either team plays. There is even less rationale for why the Oakland Raiders are favored by four points.
Remember, you get three points for being at home. Where did the extra point come from?
If you find out, let me know. For now, I'm just going to grab it and assume Vegas feels bad for any poor soul who actually gambles on this game.
Pittsburgh Steelers vs. CINCINNATI BENGALS (+1.5)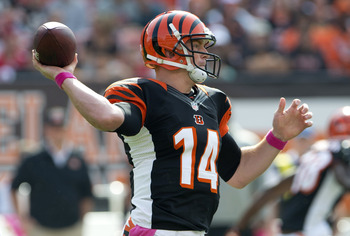 Jason Miller/Getty Images
I've picked the Cincinnati Bengals for the last two weeks. And lost.
That's how unconvincing the Pittsburgh Steelers have been this season.
The loss to the Broncos was troublesome, but maybe they just missed their big playmakers in James Harrison and Troy Polamalu. Yet, with Harrison back in action, they still lost to the Tennessee Titans.
Read that again.
Plus, the Steelers have lost every road game they've played, and they're now favored on the road.
I'll take the points. Again.
DETROIT LIONS (+6) vs. Chicago Bears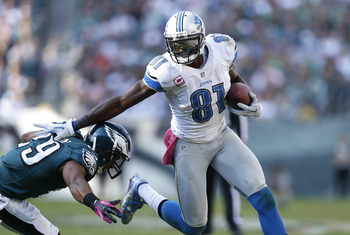 Joe Robbins/Getty Images
The Chicago Bears are really, really good.
On defense.
The offense? Occasionally.
The Detroit Lions defense is much better than the public suspects. They only see the miraculous comebacks and assume the offense finally figured out how to take over the game.
The public is ignoring the fact that Detroit has a top-10 defense (324 yards per game). If it contains Devin Hester at least one time, it can keep this within one score.
And even if they fall behind, they obviously have the ability to sneak in a backdoor cover.
Keep Reading