Mexico vs El Salvador: 5 Things El Tri Must Do to Win the World Cup Qualifier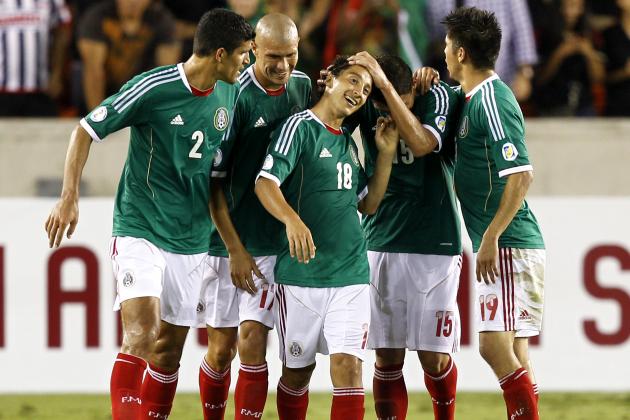 Bob Levey/Getty Images

Mexico is ready to face El Salvador in the last match of the CONCACAF qualifiers. El Tri comes from a five-match undefeated streak, but that doesn't mean they had had great performances.
José Manuel de la Torre needs to make adjustments if he wants to win the last game of the semifinals—it won't be easy though.
Last Friday, El Tri faced Guyana and even when the score favored them 5-0, the team's performance was far from good.
Meanwhile, El Salvador lost on home soil to Costa Rica, which means they must beat Mexico in order to advance to the final stage and that "Los Ticos" lose or draw to Guyana—in the last scenario La Selecta needs to score at least three goals.
There is a lot at stake so this will be tough game for the local team. Let's find out what "El Chepo" needs to do to keep the perfect record in this phase.
Begin Slideshow

»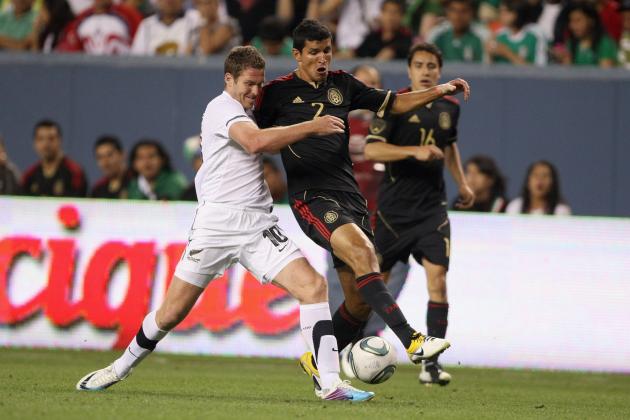 Doug Pensinger/Getty Images

Mexico's backbone has been the weakest part of its game. Francisco Rodriguez and Héctor Moreno have proven to be good partners, but sometimes they make childish mistakes.
Although they are world-class defenders, El Tri's rivals leave them hanging and surprise them with counterattacks.
De la Torre needs to strengthen this area or else the squad will suffer with El Salvador's fast players, technique-wise they don't have much, but speed can be their most lethal weapon.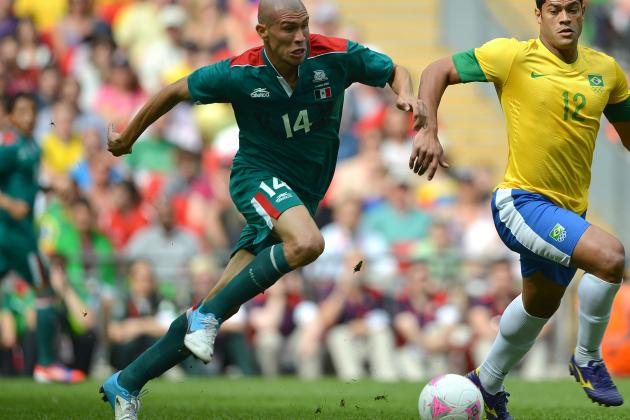 Jeff J Mitchell/Getty Images

In the last couple of games, we have seen how Mexico falters when it comes to keeping the ball and controlling the midfield.
Too many substitutions in this department have been one of the reasons why El Tri hasn't had as much ball possession as they would want.
Jorge Enríquez has tried desperately to cover that role, but it has been tough for the 21-year-old. The manager figured it out and called two experienced players: Gerardo Torrado and Sinha.
Despite their efforts, both players seemed to be lost and out of shape against Guyana.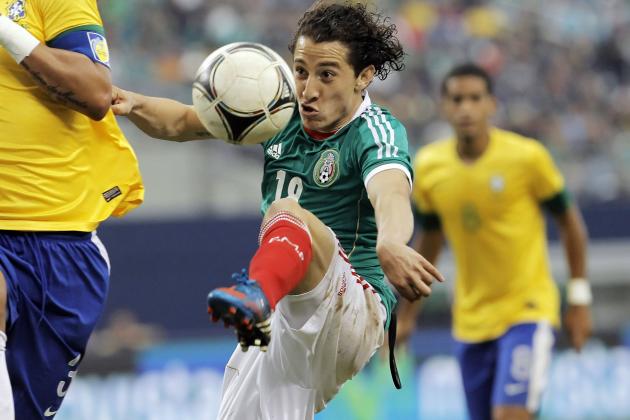 Brandon Wade/Getty Images

Mexico needs to find a leader, as soon as possible. There's no one who assumes that position and it's a factor when it comes to motivate the team and let them know they need to fight together.
Every time Cuauhtémoc Blanco came to the pitch, his teammates seemed to be rejuvenated, the fans went nuts and this obviously impacted the way they played.
Nowadays, El Tri doesn't have a cornerstone and this is something "El Chepo" needs to consider. A leader is a game changer and not necessary because he is the best player of all.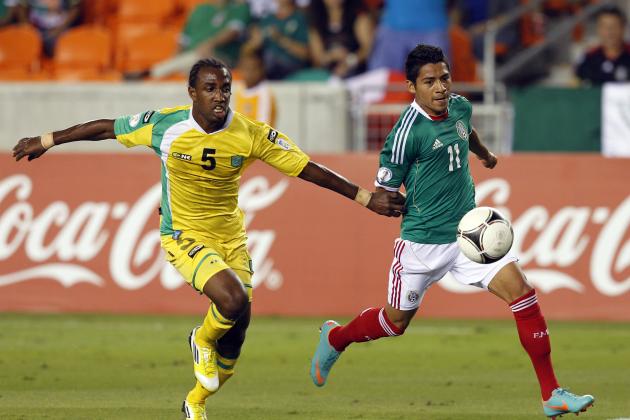 Bob Levey/Getty Images

Mexico is a predictable squad. The goalkeeper passes the ball to a defender or midfielder, then the attack goes straight to the sideline and a cross is in the making; the strikers try a header or a tap-in.
There are very few changes in this scheme, but when some of the young players try other things the outcome is great.
Take for instance Oribe Peralta and Javier Hernández' touch-and-go against Guyana; or what about Ángel Reyna's forward pass to "Chicharito" in the second half?
Those are plays that can be very dangerous but they hardly use them.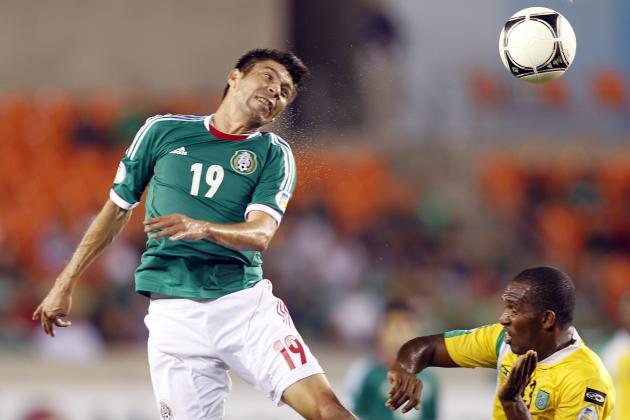 Bob Levey/Getty Images

It has to be lack of confidence because both Javier Hernández and Oribe Peralta have proven to be lethal players.
The Manchester United striker is having a tough time with his club since Robin van Persie came to the picture.
"Chicharito" is not playing as much as he would want and this has definitively reflected on his performance with El Tri.
Things are different for "El Cepillo."
As it has happened for the last couple of years, he is an undisputed starter with Santos Laguna. In the current tournament, he has scored three times in only eight games.

However, Peralta hasn't had the same accuracy and power he showed with the Olympic team that secured the gold medal in London.
Both footballers need to find their mojo or José Manuel de la Torre better prepare to have Aldo de Nigris, Ángel Reyna and one or two players from the under-23 squad like Marco Fabián ready.