2014 World Cup: Ranking the 11 Most Significant Matches of Tuesday's Qualifiers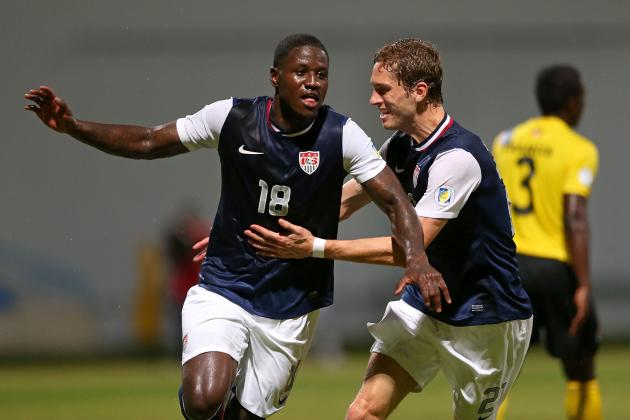 Mike Ehrmann/Getty Images

Did you miss football this weekend?
Never fear: the action returns with a vengeance Tuesday, with 41 World Cup qualifiers across five continents.
Obviously, this is far too much action to watch.
So, what matches should you pay attention to? And which are less important?
Here are the most significant 11 matches of the day.
Begin Slideshow

»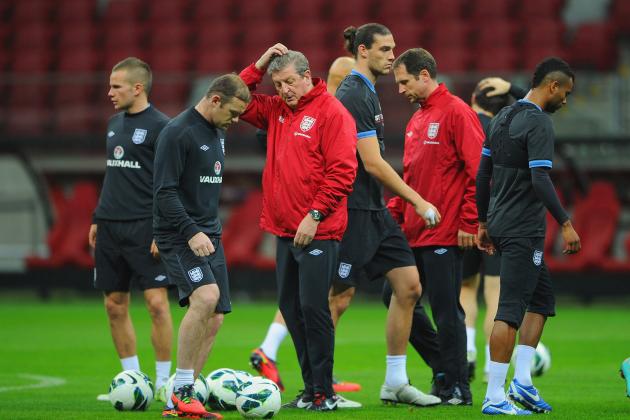 Michael Regan/Getty Images

Let's get the list started with England travelling to Poland for their fourth qualifier of this campaign.
With Montenegro and Ukraine also looking fairly strong in this group, this could be a very interesting race.
If England fail to win, the group will be blown wide open and England will start to look in a bit of trouble. If England win, they could start to pull way from their competitors.
On the other side, Poland may need a result in this one.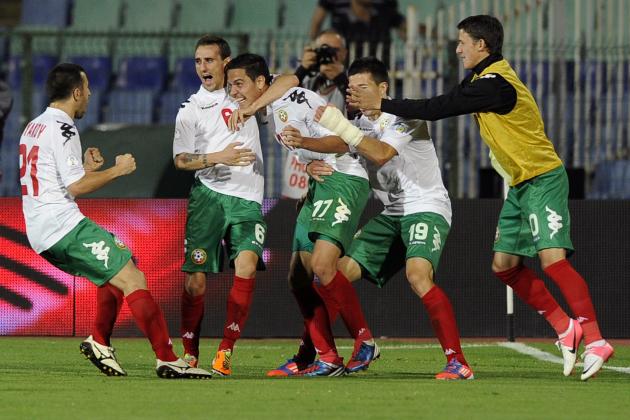 Claudio Villa/Getty Images

In a very tough group, Bulgaria have started off their qualifying campaign shockingly well. The Bulgarians started a valuable draw with Italy, followed it up with a 1-0 win over Armenia and led Denmark for a portion of their match before succumbing to a 1-1 draw.
On the other side, the Czech Republic got a draw in Denmark before dominating Malta.
With four sides looking like they have a chance here, this could be very important in this group's dynamic.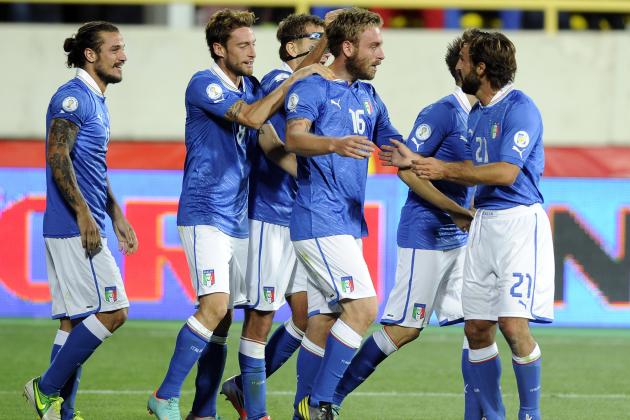 Claudio Villa/Getty Images

Another match from UEFA's Group B.
Thus far, Italy have not quite dominated as one would have expected. A 2-2 draw with Bulgaria was surprising, a 2-0 victory over Malta was only so lopsided after a stoppage-time goal, and a 3-1 win over Armenia was drawn at 1-1 for quite some time.
On the other side, Denmark's two opening draws against the Czech Republic and Bulgaria have them behind their capable rivals throughout the group.
Both will see a good result in this match as a must-have.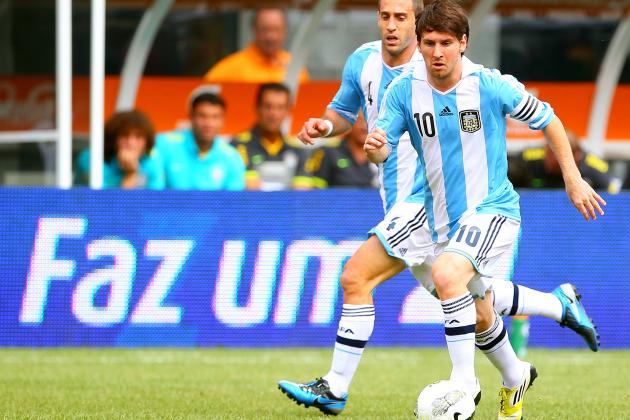 Rich Schultz/Getty Images

Through eight qualifying matches, Chile already have four losses including two consecutive 3-1 defeats at the hands of Colombia in their last two. However, they still have a grasp (albeit a shaky one) on the fifth spot in the group and the playoff spot that comes with it.
On the other side, Argentina sits in first place in the group. A win here would put Argentina just one step closer to the World Cup finals.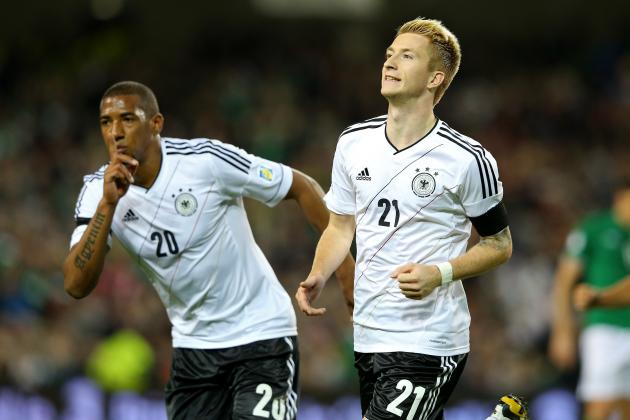 Alex Livesey/Getty Images

It's a battle of first and second in the group here, as neither have dropped so much as a point thus far in their campaigns.
However, Germany have done so much more impressively than Sweden, what with the Germans' 6-1 defeat over Ireland and the Swedes' eking out a 2-1 win over the Faroe Islands.
This one will go a long way in determining the group.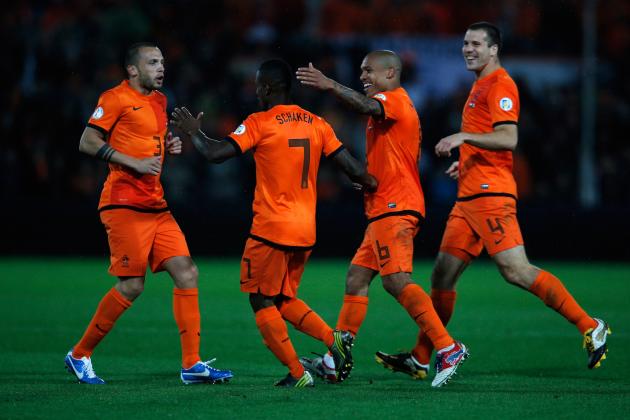 Dean Mouhtaropoulos/Getty Images

It's another battle of the top two teams in their group, as Romania and the Netherlands are on nine points out of nine.
Romania have been more of a surprise here, as they disappointed at both of their past two qualifying campaigns.
However, their home crowd will give them a bit of an advantage against the World Cup runners-up.
This one could be decisive in the group's outcome.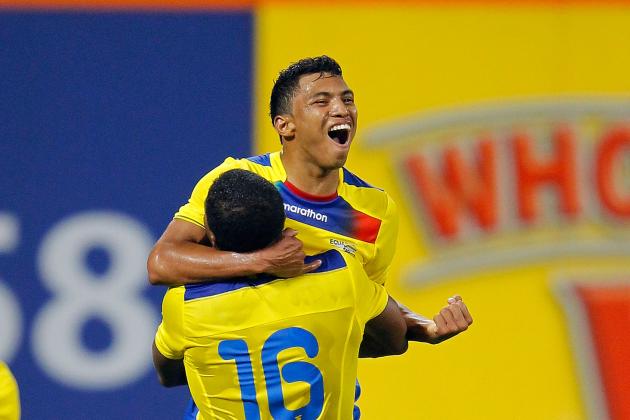 Paul Bereswill/Getty Images

Who currently sits in third place in South American qualifying?
The answer: Ecuador.
But how did they get where they are?
Well, Ecuador have proved their home-field advantage, taking 15 points from their five home matches. On the other hand, they have gained just one point from their three away matches.
With most of their final matches outside of their nation, this could be a very telling match for the Ecuadorians.
On the other side, Venezuela sits in sixth and should see this as a chance to rise up to the qualifying spots.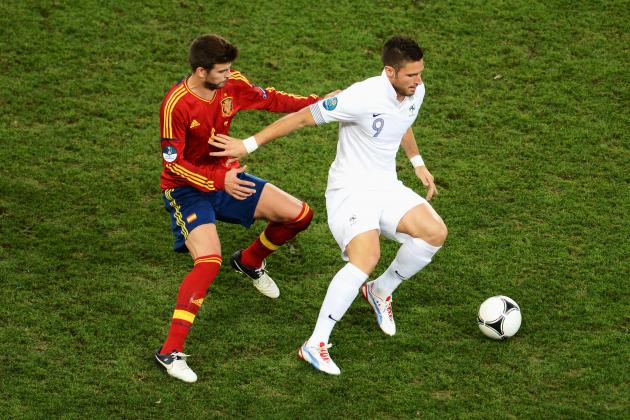 Jasper Juinen/Getty Images

After their disappointing Euro 2012 quarterfinal battle, these two nations are set to do battle in one of their two World Cup qualifiers of this campaign.
With Belarus sitting on zero points through three matches, it has become even clearer that these two teams will finish in the top two of this group.
Can France pose a threat? Are there finally chinks in the Spanish armor?
This match will start to tell the story of this group.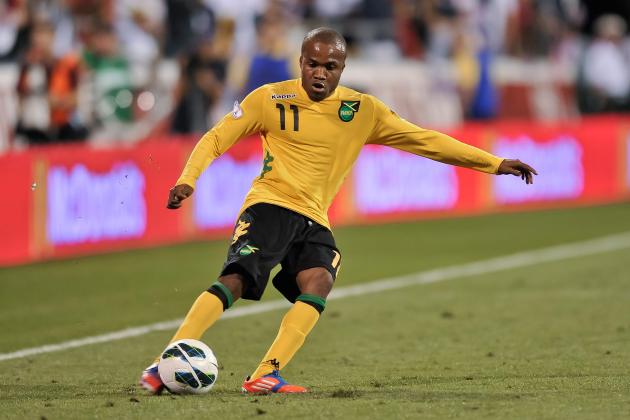 Jamie Sabau/Getty Images

Jamaica must feel terrible about giving up that last goal in the dying minutes of their match with Guatemala on Friday, but they must put that behind them now.
Yes, the Jamaicans' fate is not in their own hands, but they must come out and win this match by a hefty sum to give themselves a shot at going through.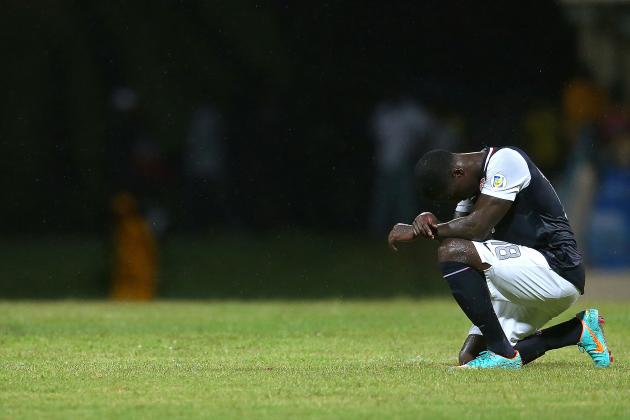 Mike Ehrmann/Getty Images

A draw would see both of these two go on to the next round of qualifying.
If this match has a winner, that team automatically moves on to the next round of qualifying while the loser has a distinct possibility of being eliminated.
Those are some big stakes.
The USA have yet to drop a point at home, but you can't get much bigger than these stakes.
Chris McGrath/Getty Images

If Honduras do not win, they are eliminated and Canada go through.
If Canada lose, they are very likely eliminated.
You'd be hard-pressed to find higher stakes than these at any point in the course of qualifying.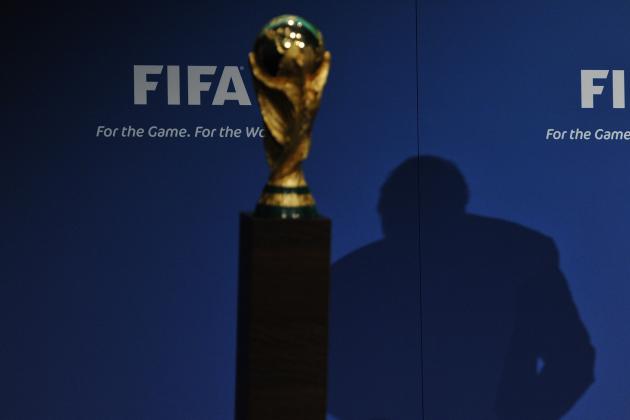 Harold Cunningham/Getty Images

So there's my list.
What do you think? What matches are you looking forward to? Do you think I overlooked any key matches?
Feel free to let me know in the comment section below!
For the latest news in the world of football, follow me on Twitter.