NFL Power Rankings Week 7: Perception Versus Reality Edition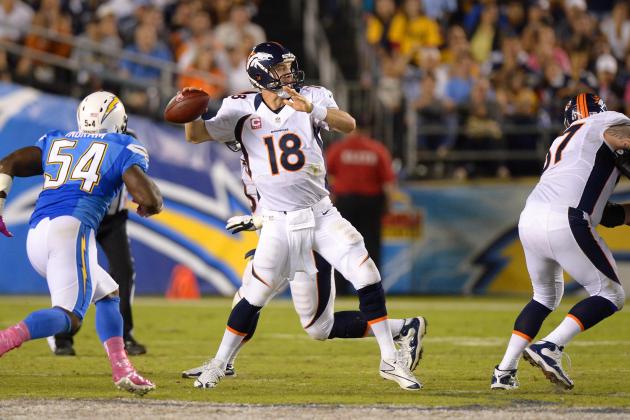 Jake Roth-US PRESSWIRE

As the season inches closer to the midway point, there have been more new questions raised than answers provided.
The NFC has constant power shifts at the top, and the AFC makes as much sense as Skip Bayless' talking points.
These rankings will also provide a comparison between a certain perception of the team and the reality of the situation, which sometimes may prove to be accurate.
Begin Slideshow

»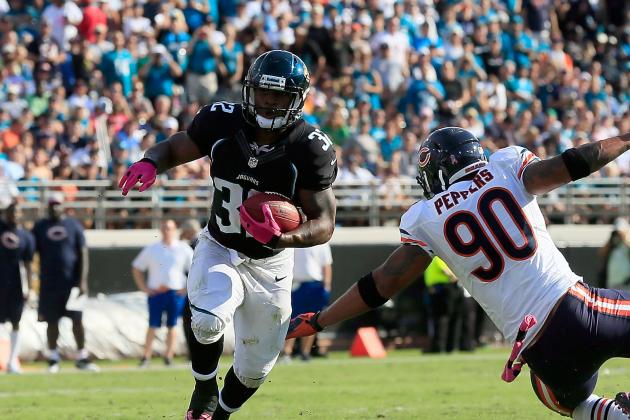 Sam Greenwood/Getty Images

Perception: Blaine Gabbert is looking more and more like a bust with each week.
Reality:
In this case, the perception matches the reality. Gabbert looked like a different player in the season opener against the Vikings but has since regressed back to being the ineffective player he was as a rookie.
Still, it's not all his fault. Justin Blackmon has been a huge disappointment so far and has not been the field-stretcher the Jaguars need. His protection has been iffy, and the defense has not been able to keep the score close.
The way things are going, the Jaguars are front-runners to be picking first in the 2013 draft.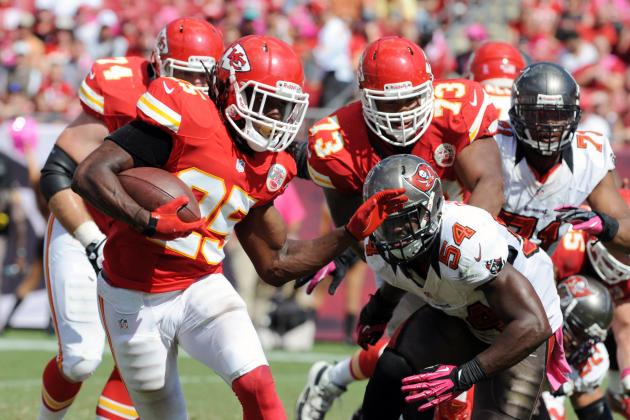 Al Messerschmidt/Getty Images

Perception: Scott Pioli's failures have been the root cause of the Chiefs' demise.
Reality:
When looking at the Chiefs on paper, they are actually a very talented team with few holes. Problem is, the one position on the team he has mishandled is the quarterback position, which just about discounts all of the good he has done in Kansas City.
The GM's job is to provide the coaches with as much talent as possible, and Pioli has done that for almost every position on the team.
The decision the Chiefs have to make is to determine whether or not Pioli is capable of making the necessary changes to the quarterback position and coaching staff to make the most out of an otherwise-talented roster that he built.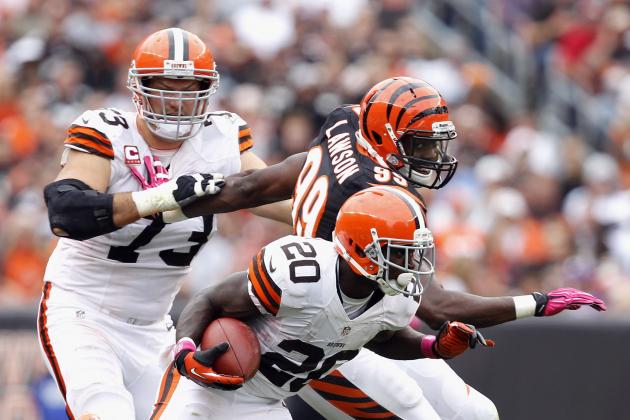 Matt Sullivan/Getty Images

Perception: The Browns simply don't have enough talent to compete and win a lot of games.
Reality:
The Browns have talent; the problem is, they are the youngest team in the NFL and underdeveloped.
They are starting a rookie quarterback, a rookie runner, a rookie right tackle and a rookie wide receiver.
When you look at some of the Browns losses, they were very competitive against very good teams, but their inexperience ultimately cost them games against more experienced, superior opponents. It is also worth noting that they have been playing without their best defender in Joe Hayden, who missed four games due to a suspension.
Of course, it all comes down to how quickly Brandon Weeden can develop with his young weapons, but on paper, there is enough talent to win more games than they are "supposed" to.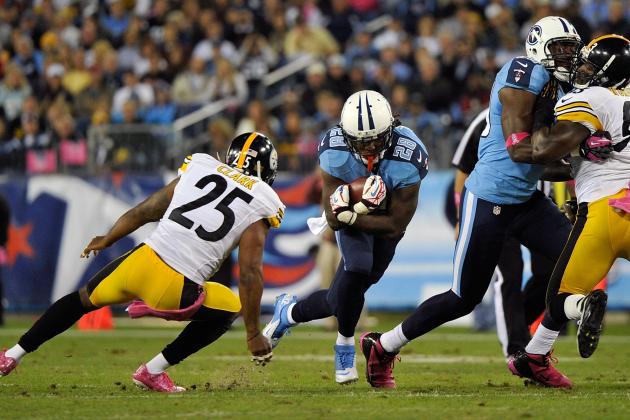 Frederick Breedon/Getty Images

Perception: Chris Johnson is on his way to returning to form.
Reality:
Johnson has been able to produce over the past two weeks but take it with a grain of salt.
Averaging 4.8 yards per carry against Pittsburgh does not have the same meaning as it did two years ago. The Steelers run defense has fallen off a cliff as age and lack of personnel has caught up with them.
Whenever Johnson faces even average run defenses in New England, San Diego, Minnesota and Detroit, he fails to get anywhere close to 50 yards. He is not running with nearly the same amount of decisiveness and explosion as he did in 2009, and it is going to catch up with him.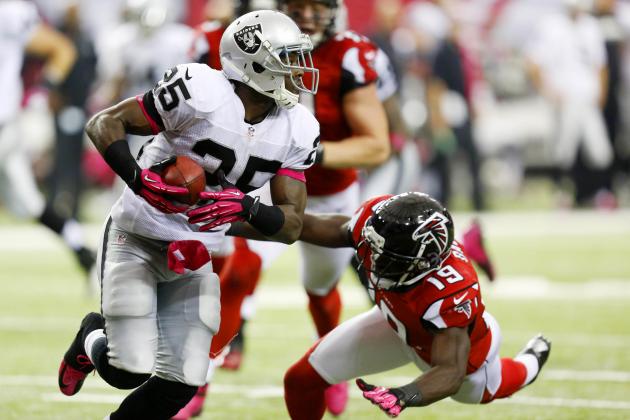 Josh D. Weiss-US PRESSWIRE

Perception: The Raiders are an undisciplined team who always lead the league in penalties.
Reality:
This is no longer the Raiders of the 2000s, when they became the laughing stock of the NFL with poor coaching and undisciplined play.
The Raiders may not be as talented as they were a year ago, but they are much more of a "normal" football team than ever before, and it is showing up in the yellow flag department.
According to teamrankings.com, the Raiders are just the 12th-most penalized team in the NFL, a far cry from last year when they led the league in that category.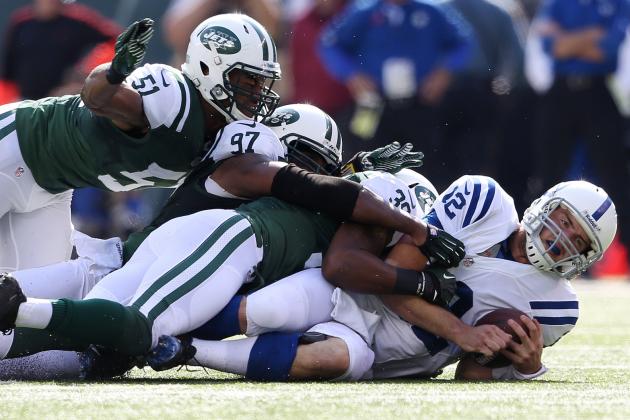 Nick Laham/Getty Images

Perception: Andrew Luck is being outshined by RGIII.
Reality:
On some level, that may be true, as RGIII is winning in much more spectacular fashion than the lone player drafted in front of him.
However, Griffin has a lot more to work with than Luck does. Luck is dealing with one of the worst offensive lines in the game, with only one experienced receiver in Reggie Wayne. His running game is non-existent, especially with Donald Brown out.
In due time, Luck will eventually put up the numbers and get the SportsCenter airtime that RGIII gets, but he needs a more talented team around him before that happens.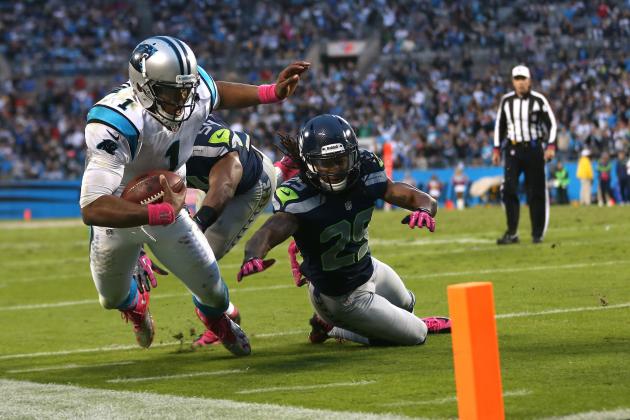 Streeter Lecka/Getty Images

Perception: Cam Newton's lack of focus and accountability is the root cause of the Panthers disappointing season.
Reality:
While there may be some truth to the notion that Newton is not putting in quite as much time and effort off the field, but his sophomore slump is not entirely his fault.
The Panthers have gone a little overboard in terms of using Newton in an option-style offense, which has stunted his growth.
Teams can catch up to an option offense, but if the Panthers were more focused on Newton's long-term growth as a pocket passer, the Panthers offense would have had a much better chance to maintain their effectiveness from last year.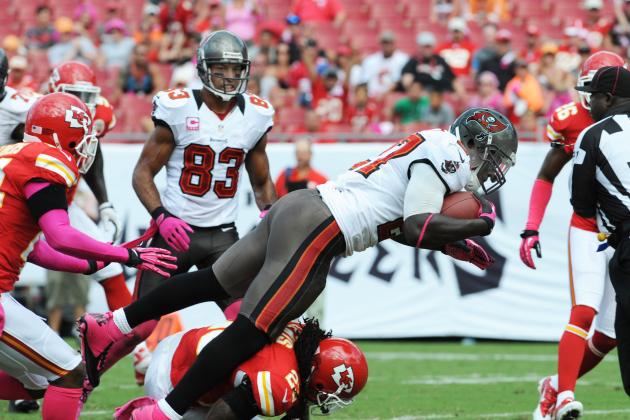 Al Messerschmidt/Getty Images

Perception: Doug Martin is the unquestioned starter at running back.
Reality:
This may have been the perception going into the first week of the regular season, but Martin has been a bit of a disappointment in his first few weeks as a pro.
While he did have a better day against the Chiefs, averaging 5.8 yards on 13 carries, LeGarrette Blount averaged over eight yards per carry and has a higher average on the year than Blount.
While Martin may be the superior pass-catcher and better in protection, Blount's effectiveness as a runner is hard to ignore. Expect the Bucs to go with more of a committee backfield moving forward.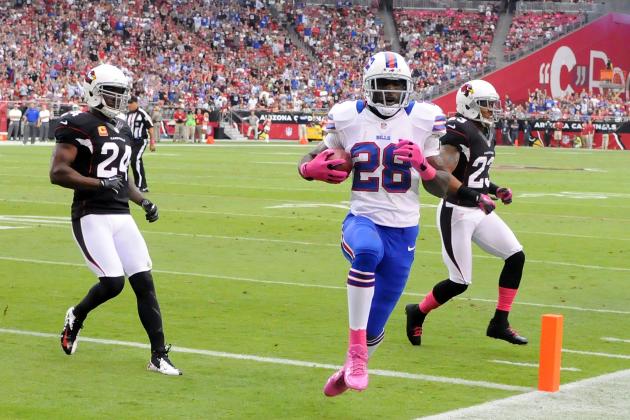 Norm Hall/Getty Images

Perception: The Bills defensive line has massively underperformed.
Reality:
This perception is dead-on. The Bills, somehow, allowed 600 yards to Alex Smith and the 49ers, including over 300 yards on the ground.
Mario Williams has been non-existent. When you factor in that he gets to play next to Kyle Williams and Marcel Dareus, it makes your head spin trying to figure out why he has been so bad.
To be fair, they did play better against the Cardinals, but there are college defensive fronts that can push around the Arizona offensive line. Whenever the Bills have to play a semi-competent offensive line, they fold.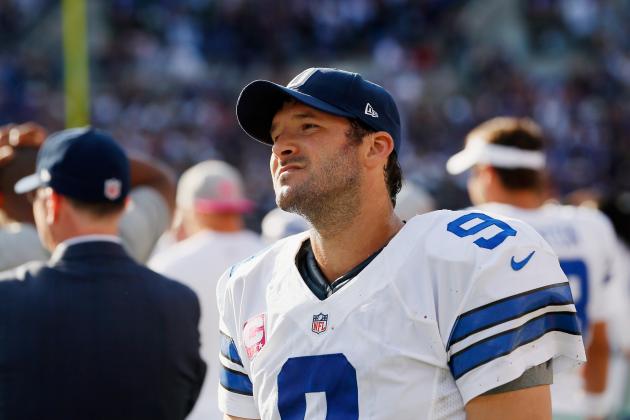 Rob Carr/Getty Images

Perception: The Cowboys can't win with Tony Romo.
Reality:
This perception cannot be further from the truth. Not only is Tony Romo not the problem in Dallas, but they would probably be winless without him.
Romo has been able to remain effective behind a leaky offensive line, evading pass-rushers as well as any quarterback in the game. He has had to overcome shortcomings of his receivers and mistakes by his coaches.
Cowboys fans can whine all they want about his interceptions, but there are a lot of teams that would let Romo be their quarterback in a heartbeat.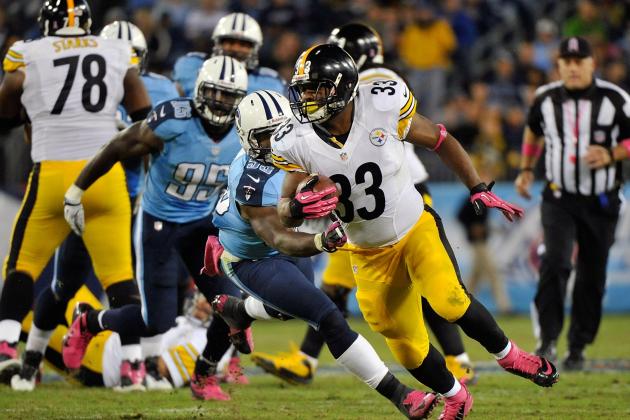 Frederick Breedon/Getty Images

Perception: The Steelers are a defensive team that no one runs on.
Reality:
These are not your father's Steelers from the '70s. This defense is arguably the worst defense in the division and are allowing even average running teams to run all over them.
Whenever you allow Chris Johnson to average over five yards per carry, it's time to panic about your run defense.
Casey Hampton is not the same player, and James Harrison cannot find a way to stay healthy. The Steelers have spend draft resources to replenish their front seven, but they don't have any elite talent waiting in the wings, and it is showing on game day.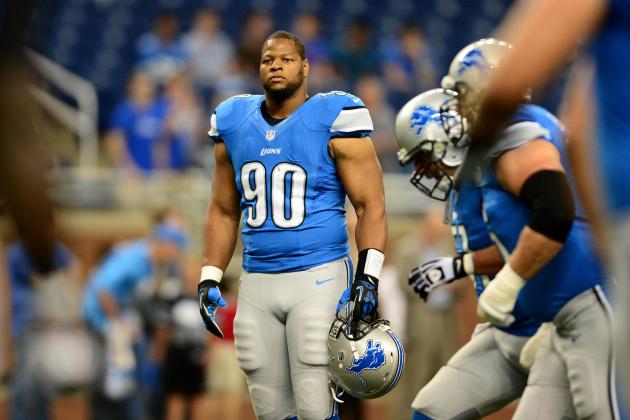 Andrew Weber-US PRESSWIRE

Perception: The Lions have an elite defensive line.
Reality:
With all of the money and draft resources they have spent on the unit, you would expect the Lions to be absolutely dominant up front.
However, most of their players have largely underperformed this year. Suh is a bigger name than he is a force in the middle, and Cliff Avril only had 1.5 sacks before this week.
They did have a much better game against the Eagles, but this line is supposed to be more effective on a week-to-week basis in a division with a lot of weak offensive lines.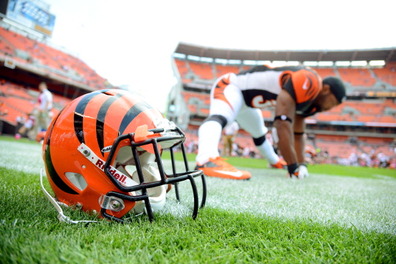 Jason Miller/Getty Images

Perception: Andy Dalton has limited arm talent.
Reality:
Coming out of the draft, the knock on Dalton was his lack of elite arm talent. However, since entering the league, Dalton has shown the ability to make stick throws and make long passes much easier than most thought he could.
Now, Dalton is not on Joe Flacco or Aaron Rodgers' level in terms of natural arm strength, but there is no question that Dalton has an NFL arm that is capable of making all of the throws.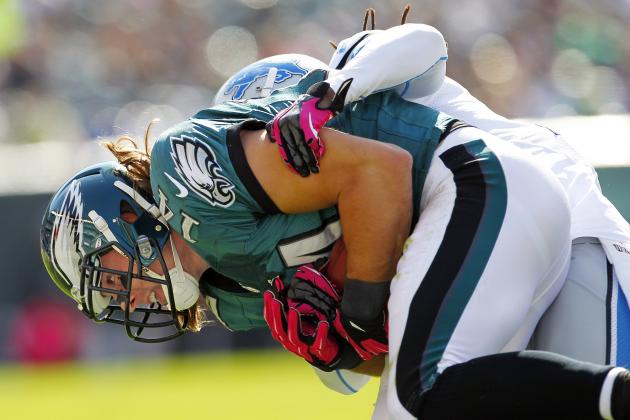 Rich Schultz/Getty Images

Perception: The Eagles turnovers are holding them back.
Reality:
This perception is absolutely correct, as the Eagles have amassed 17 total turnovers in just six games.
On paper, the Eagles are good enough to beat just about anyone. Their defense is among the best in football, but bonehead plays by Michael Vick have cost this team games they could have easily won.
The problem with turnovers is that there is no magical formula to stop them other than changing your offensive approach, which is nearly impossible to do in the middle of the season.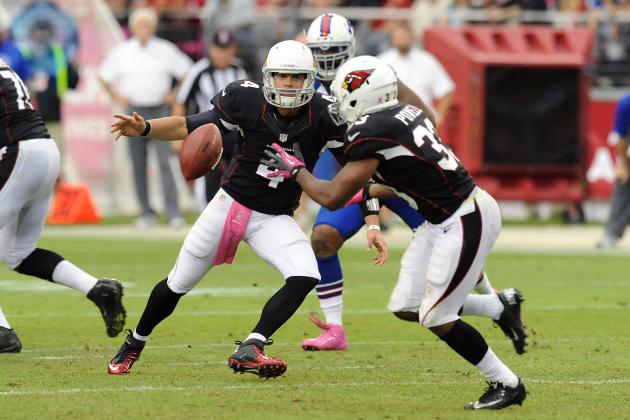 Norm Hall/Getty Images

Perception: Kevin Kolb is the weak link.
Reality:
Kolb is no Brady, but there are few quarterbacks who would have a chance against working with this offensive line.
They are terrible in protection, and their running game was non-existent even when their talented running backs were healthy. Even with Levi Brown in the lineup, this line needs five new starters.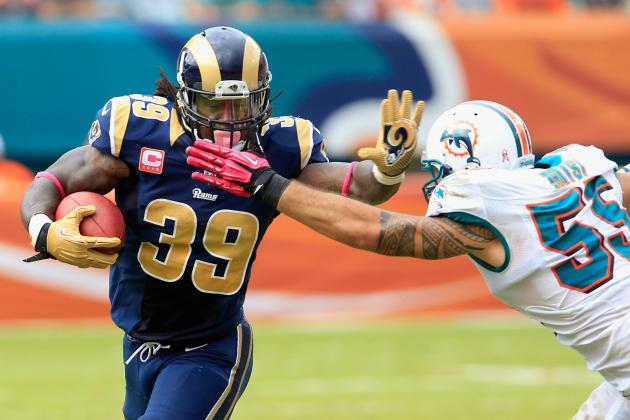 Chris Trotman/Getty Images

Perception: Sam Bradford has not lived up to the billing as the first pick in the 2010 draft.
Reality:
That statement may have some truth to it, but Bradford has hardly been put in any kind of position to succeed.
He has had one of the league's worst receiving corps curing that time and has worked with a patchwork offensive line that is starting Wayne Hunter at left tackle. He has also had three offensive coordinators in three years and is in the process of learning Brian Schottenheimer's complex system.
Bradford still flashes arm talent and the ability to make big plays, but his environment does not give him any easy plays to get into rhythm.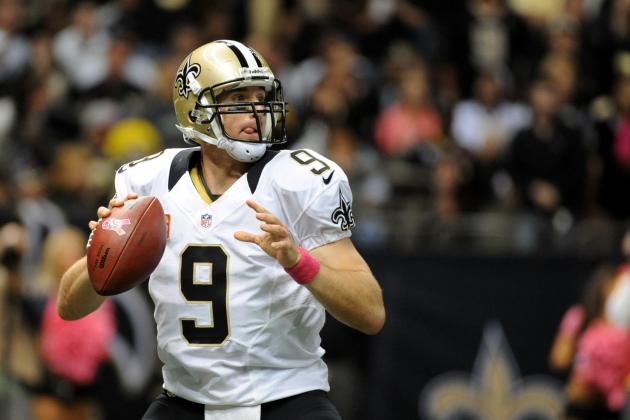 Chuck Cook-US PRESSWIRE

Perception: Sean Payton's absence has doomed the Saints season.
Reality:
Payton not being in the building certainly did not help matters, but the Saints had ways to avoid such a disastrous start.
For one, they could have signed Drew Brees much earlier than they did, who missed most of the offseason program because he was not under contract.
In addition, they failed to address many of their defensive issues that have them ranked dead-last in several defensive categories this season. The pass rush is non-existent, and they did not find an adequate replacement for Tracy Porter.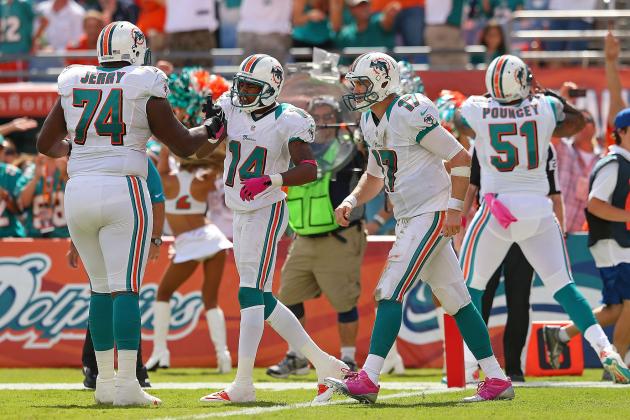 Mike Ehrmann/Getty Images

Perception: The Dolphins need to run the ball to win with Ryan Tannehill.
Reality:
Last week against the Rams, the Dolphins were able to win a tight game leaning on Ryan Tannehill's arm.
The Dolphins were only able to get 49 yards, but Tannehill was an impressive 21-29 working with a mediocre receiving corps against a pair of solid corners for the Rams.
Tannehill has an unusual grasp for the Dolphins offense because of his relationship with Mike Sherman, and he is looking like a much more polished rookie than most anticipated because of it.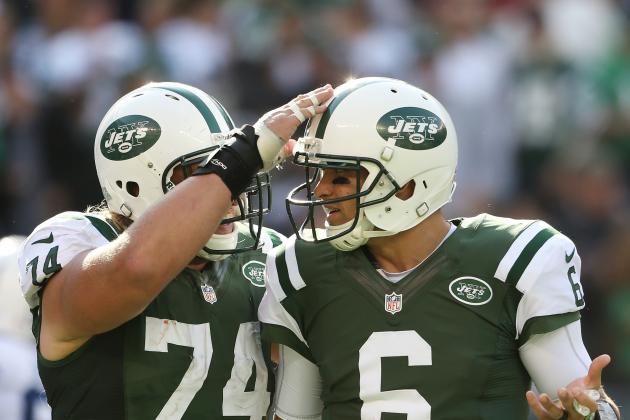 Nick Laham/Getty Images

Perception: It is only a matter of time before Tebow becomes the starter.
Reality:
Contrary to popular belief, the fans do not decide what is best for the Jets. Rex Ryan and the Jets know that bringing in Tebow will only worsen their offensive woes that have been greatly exaggerated.
Since the debacle against the 49ers, Mark Sanchez has rebounded nicely despite having one of the worst set of skill position players around him. He made a lot of tough throws against a good Texan defense and put together a solid, if unspectacular, performance against the Colts.
The truth is, the media loves to play up every Jets loss because it only adds fuel to the money-making Tebow machine.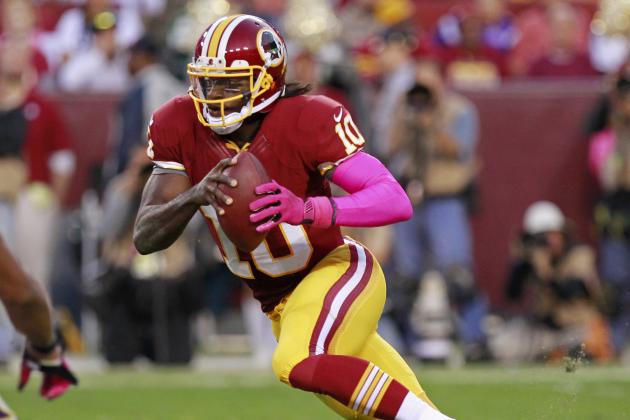 Geoff Burke-US PRESSWIRE

Perception: The designed runs for RGIII will ultimately get him hurt.
Reality:
That is certainly possible, but Mike Shanahan was actually trying to protect RGIII with the designed runs.
Since the Vikings were able to completely shut down the Vikings rushing attack, the Redskins were in danger of having to deal with Minnesota's vaunted defensive line, exposing Griffin to blindside hits.
Getting Griffin out on runs was able to give the Redskins enough of a running game to slow down the Vikings pass rush enough to keep him upright, and Griffin's final run would seal their first home win of the season.
Paul Frederiksen-US PRESSWIRE

Perception: The Vikings resurgence has been all due to the play of Christian Ponder.
Reality:
Christian Ponder deserves a ton of credit for being a big reason why the Vikings are near the top of their division almost halfway through the season, but what has gone unnoticed is how much better the defense has been playing.
The Vikings have gone back to their run-suffocating ways. Everson Griffin is becoming a force as a hybrid DE/DT, and Harrison Smith has been a big upgrade on the back end of the defense.
They may have allowed a big play to Robert Griffin at the end of last week's game, but this unit has made a total transformation from being the doormat they were a year ago.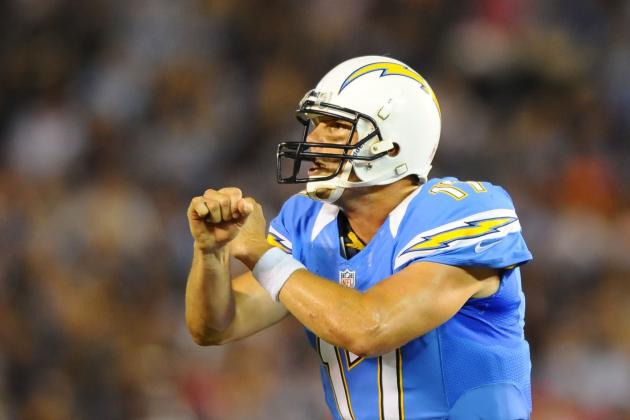 Christopher Hanewinckel-US PRESSWIRE

Perception: Norv Turner is to blame for the Chargers' disappointing record.
Reality:
Norv Turner leaves a lot to be desired as a game-day coach, but there is no questioning his ability to get an offense playing at a high level week in and week out.
Last night's game ended in a debacle, but Turner was not the one who threw a lazy pass to Eddie Royal. Turner had his team in position to win the game, but mistakes by his quarterback wound up costing them the game.
Yes, what happens on the field is Turner's responsibility, but he can only do so much on the sidelines. He had a good game plan against a Denver defense that could have easily eaten his undermanned offense for lunch.
If Turner does get fired at the end of the season, some team is going to pick up a terrific offensive coordinator.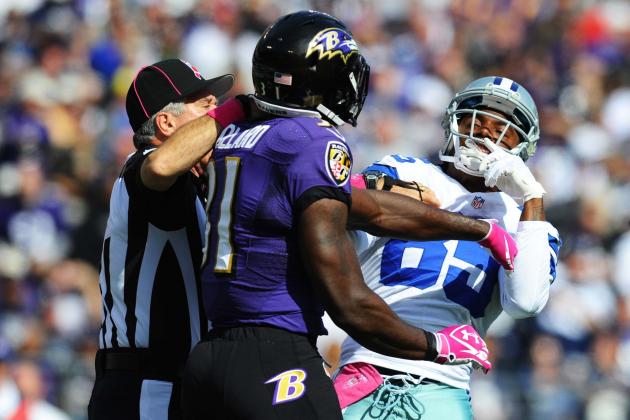 James Lang-US PRESSWIRE

Perception: The loss of Ray Lewis puts a dagger in the Ravens season.
Reality:
Ray Lewis was not even the biggest loss from Sunday's game. Losing stud cornerback Lardarius Webb was, by far, more significant.
Still, even with those two losses, the Ravens are far from being out of playoff contention. The Steelers and Bengals are having down years, and I don't see the Browns climbing out a 1-5 hole to win the division.
The Ravens need to change their identity from a defensive team to an offensive team, which was a transition that was waiting to happen.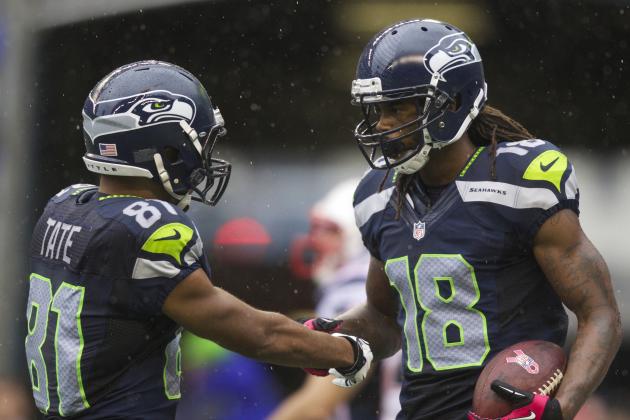 Stephen Brashear/Getty Images

Perception: Pete Carroll is committed to Russell Wilson, since he was able to pull off the upset over New England.
Reality:
Pete Carroll loves to pump guys up in press conferences, but he also loves competition. Russell had a much better performance against an average Patriots defense, but until last week, he was really struggling to get the Seahawks any kind of consistency on offense.
Meanwhile, Matt Flynn is sitting on the sideline and getting paid low-end starter money to do so.
Russell's job is safe for now, but if he falters against better defenses and the Seahawks lose a few games in a row, the calls for Flynn will grow.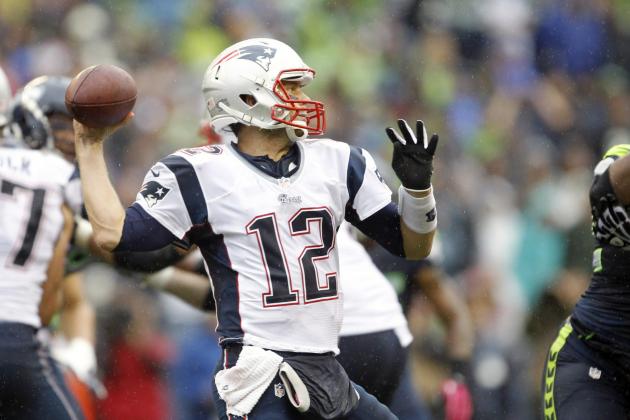 Joe Nicholson-US PRESSWIRE

Perception: The Patriots are very much a pass-heavy offense that relies on Tom Brady's arm to put the game out of reach early in the game.
Reality:
The Patriots have made a concerted effort to become more balanced this year. Since teams are choosing to play their nickel defenses on rundowns, the Patriots are not afraid to run the ball as much as necessary, even if it means taking the ball out of Brady's hands.
Gronkowski may not be putting up the kind of receiving yards he did last year, but he is a devastating blocker who is more powerful than most offensive tackles.
Throw in the fact that Stevan Ridley is a much more talented player than BenJarvus Green-Ellis and the Patriots are now one of the better running teams in the NFL.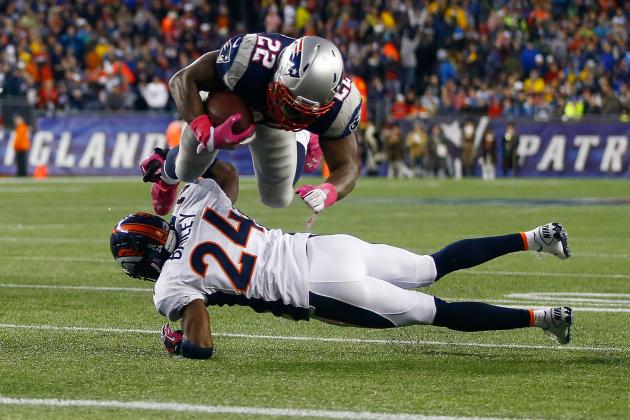 Jared Wickerham/Getty Images

Perception: Champ Bailey is still an elite corner.
Reality:
I don't mean to be too negative so soon after a big comeback win, but it is clear as day that Champ Bailey has lost a step and is not even the best corner on his team anymore.
Much like Ray Lewis, older defenders like Bailey are rarely called out for their poor performances simply because they are not as noticeable as other positions. The Chargers attacked Bailey on their late drive with success, but the drive was ultimately ended by a Chris Harris interception.
Bailey is far from being a liability on the team, but his days of being an elite cover corner are long gone.
Matthew Emmons-US PRESSWIRE

Perception: The Bears are more multiple than being the strict Cover 2 team they were in the 2000s.
Reality:
The Bears have actually simplified their defense, playing Cover 2 like it's 2006 all over again.
This time, the Bears are more reliant on their edge rushers than Brian Urlacher being everywhere in coverage, but it is just as effective. The Bears don't do a whole lot of defense, but they know their system so well that their simplicity works to their advantage.
Throw in the emergence of Henry Melton and the play of Tim Jennings, and it adds up to a vintage Bears defense.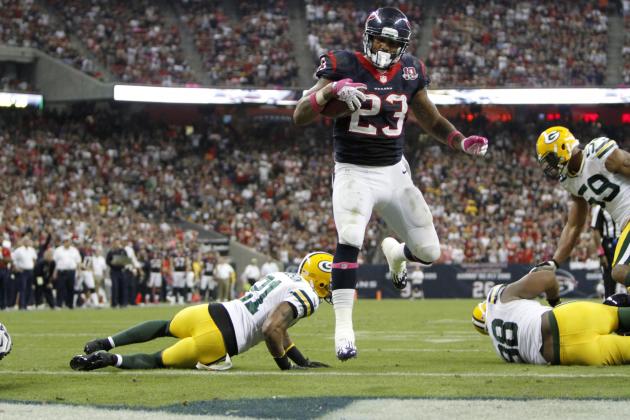 Brett Davis-US PRESSWIRE

Perception: Brian Cushing's ACL tear is devastating for the Texans' Super Bowl hopes.
Reality:
There is no question that the injury to Brian Cushing will have rippling effects on the Texan defense, but it is not the only reason why they were so outplayed on Sunday night.
Jonathan Joseph is not looking like the dominant player he used to be. The running game was not nearly as effective as it was against weaker opponents, and Andre Johnson's age is starting to catch up with him.
The Texans have plenty of time to get things back on track, but finding an answer for the loss of Cushing is not the only way to improve this team.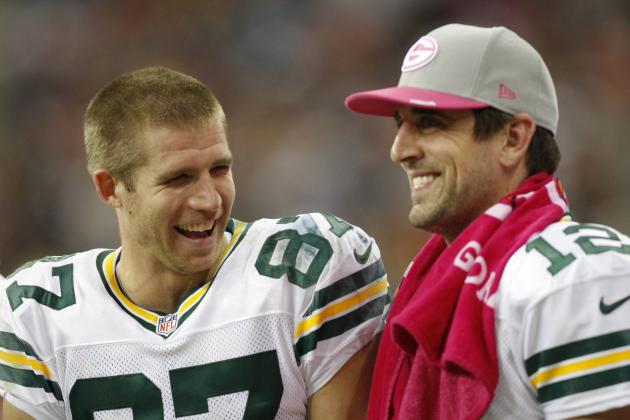 Brett Davis-US PRESSWIRE

Perception: Cedric Benson's injury was a blessing in disguise.
Reality:
The argument that Cedric Benson's injury somehow helps the Packers offense is an exaggeration. Yes, the Packer offense looked much more like the 2011 version on Sunday night, but it was more due to the play of Aaron Rodgers and a banged-up Texan defense than Benson not being in the lineup.
Alex Green was able to do some nice things, but Benson is a more physical runner the Packers can lean on when not everything is clicking on all cylinders like it was on Sunday night.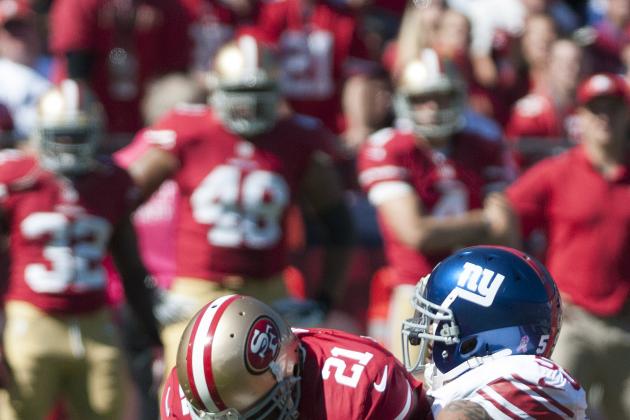 Ed Szczepanski-US PRESSWIRE

Perception: The 49ers secondary has taken a step back from a year ago.
Reality:
That may be true to some extent, but the real reason why the 49ers gave up chunks of yards in the passing game comes from their lackluster pass rush.
The 49ers have a lot of good players on their front seven, but they have not been nearly as dominant as they were a year ago. Aldon Smith has only had two sacks in the last four games.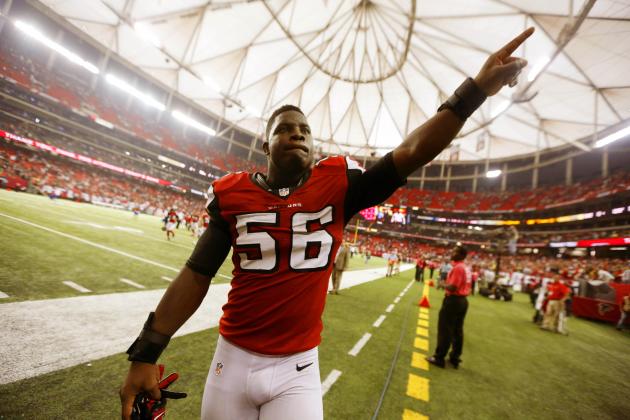 Josh D. Weiss-US PRESSWIRE

Perception: The Falcons are the best team in the NFL, being the lone undefeated team.
Reality:
For now, the Falcons should be thanking their lucky stars that they are undefeated. At this point in the season, you take every win you can get, no matter how they come about.
However, living on long field goals and pick sixes against bad teams like the Raiders is no way to win a championship. Right now, the Falcons are peaking, which only puts them on track for a disappointment in the playoffs.
The Falcons are certainly one of the top teams in the NFL and will be a shoo-in for the playoffs, especially considering the way the rest of their division is playing, but to consider them the best team through just six games the way they have been winning game is a bit of a stretch.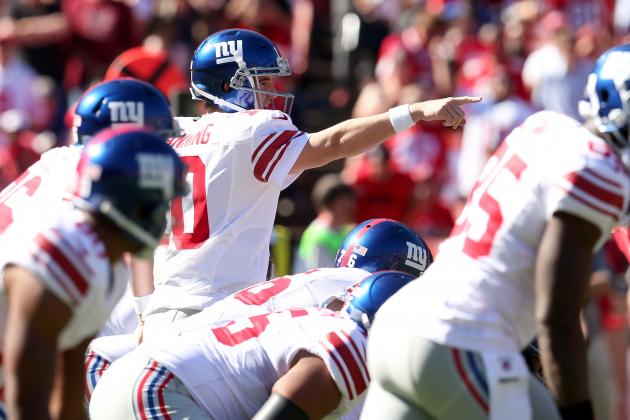 Stephen Dunn/Getty Images

Perception: The Giants run just for the sake of balance.
Reality:
This may have been true a month ago, but the Giants running game has really come on over the last few weeks.
They ran all over the Panthers with Andre Brown, and Ahmad Bradshaw had a career game against the Browns. They were then able to put up over 100 yards against the 49ers, who have the best run defense in the NFL by a significant margin.
If the Giants can keep this kind of balance going, they are going to be a tough team to beat moving forward and is a big reason why they find themselves first on these power rankings.