15 Most Hated Footballers in the World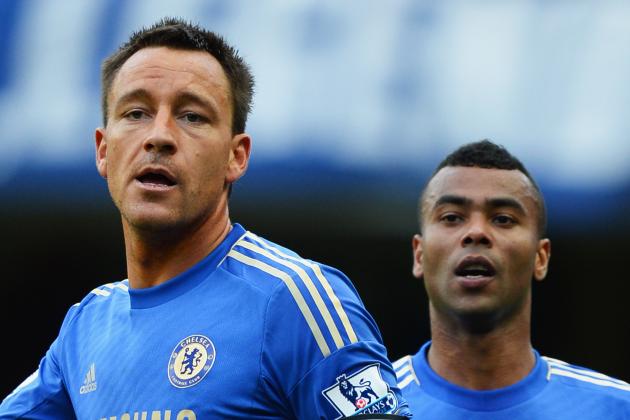 Mike Hewitt/Getty Images

There are always a few footballers that we despise throughout their playing careers.
The 15 players that are on this list earned their spots due to their actions on the pitch and occasionally for their actions off it.
Some of the on field antics that have turned off plenty of people have come at both the international and club level, as some players just do not change when they switch from club to country.
Some of the off field antics that have turned footballers into public enemy number one include rants on social media sites like Twitter and arrests that have turned into nightmares for the players involved.
Begin Slideshow

»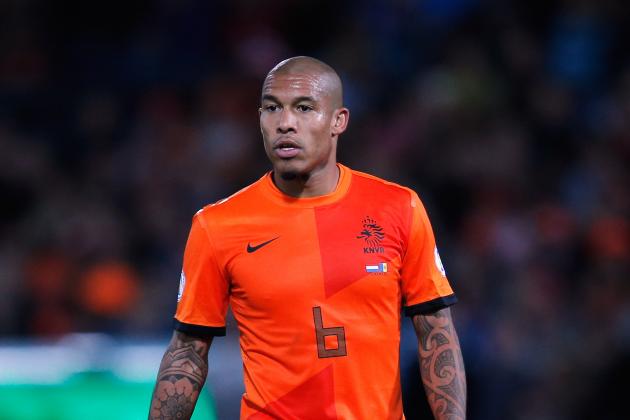 Dean Mouhtaropoulos/Getty Images

Nigel De Jong jumped out of the spotlight in the past year after moving from Manchester City to AC Milan, but his reputation of being a dirty tackler has stayed with him.
The two most famous tackles by De Jong were on Stuart Holden and Hatem Ben Arfa.
Both Holden and Ben Arfa were out for long periods of time after they were taken down by the Dutchman.
Ben Arfa has successfully come back from his injury to play for Newcastle, but Holden is still in the recovery process after suffering a few setbacks.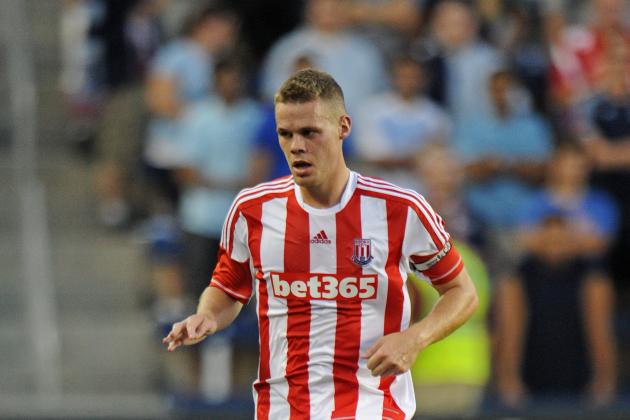 Peter Aiken/Getty Images

Ryan Shawcross is another player that cemented his spot on this list with a dirty tackle.
Arsenal fans remember the horrific tackle that the Stoke City defender made on Aaron Ramsey in February 2010.
Ever since his tackle on the Wales midfielder, Shawcross has gained a reputation of being a dirty player, and he has not won many fans at the Emirates Stadium either.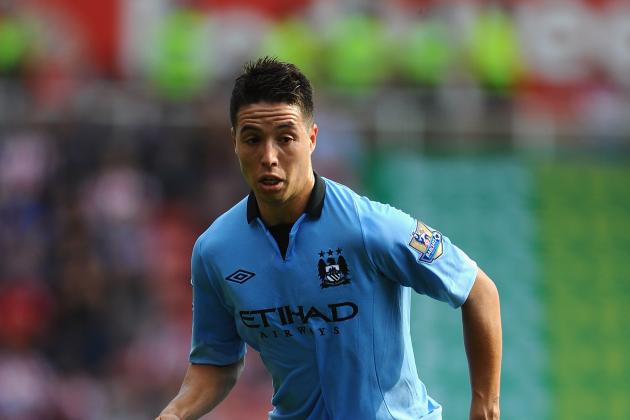 Laurence Griffiths/Getty Images

Sticking with the theme of players who are not well liked at the Emirates Stadium, the list continues with Samir Nasri.
Nasri left Arsenal for Manchester City before the start of the 2011-12 season in search of earning more money.
In a normal scenario this would be acceptable, but Gunners fans seem to always hold something against players who leave for money.
The most recent example of this would be Robin van Persie, who left for Manchester United this past summer.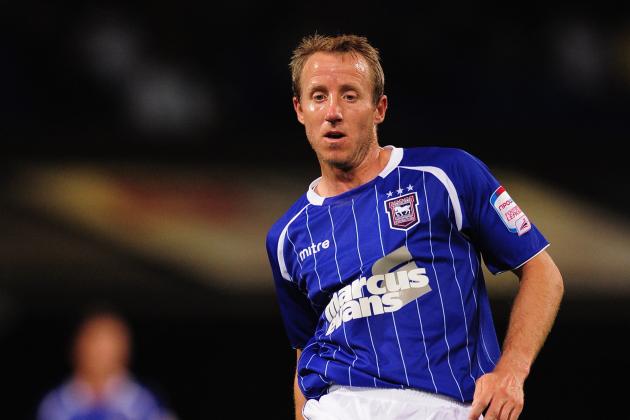 Jamie McDonald/Getty Images

When you think of the player with the most yellow cards in EPL history, many names come to mind, but not Lee Bowyer's name.
Bowyer started his EPL career with Leeds United in the 1996-97 season and had spells with West Ham, Newcastle and Birmingham in his career as well.
The EPL may have seen the last of Bowyer: After his relegation with Birmingham in the 2010-11 season, he has been unable to make a return to the English top flight.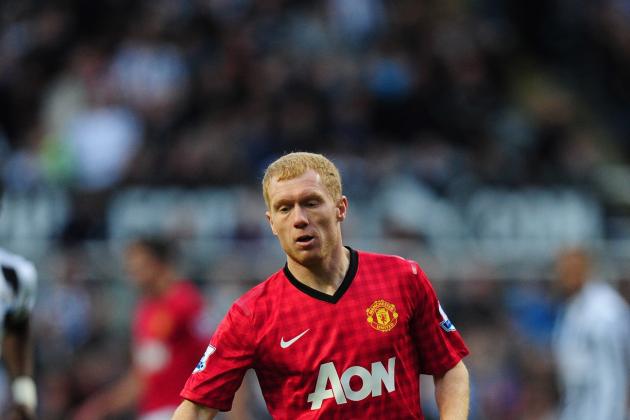 Stu Forster/Getty Images

Paul Scholes is revered as a legend at Manchester United, but fans of other clubs have a different opinion of the midfielder.
Throughout his career, Scholes has been known to collect a yellow or two.
Scholes may not be seen as a dirty player by many United fans, but after one of his trademark rough tackles on an opponent, the hatred of the former England international continues to grow.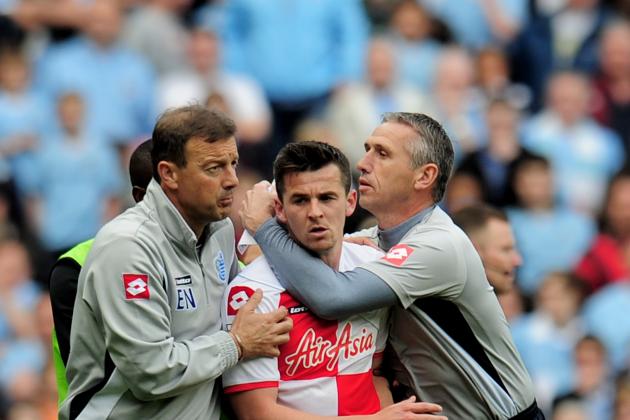 Shaun Botterill/Getty Images

Joey Barton has been at the center of controversy since his entrance into the spotlight of the EPL in 2002.
The avid user of Twitter is no stranger to voicing his opinions on the social media website, but that is not his defining moment.
Barton, who has also been in plenty of trouble with the law, stormed into the headlines on the final day of the EPL season last year after he elbowed Carlos Tevez.
Subsequently, Barton was hit with a 12-match ban from the FA and was eventually loaned out to Marseille in Ligue 1 from QPR for this season.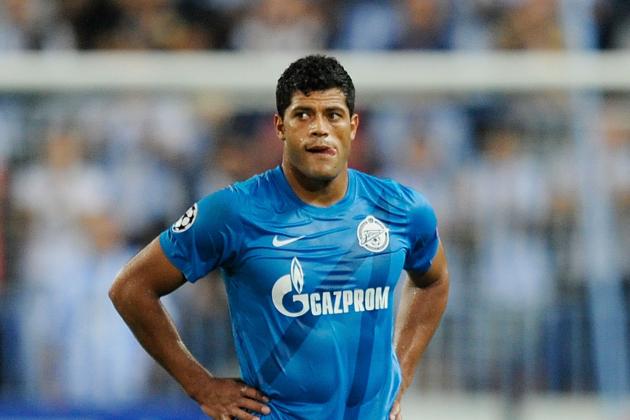 Denis Doyle/Getty Images

Many people may not consider Hulk to be a hated player, but he has stirred a good amount of controversy in Russia after his big money move to Zenit St. Petersburg.
The Brazilian star was a coveted player during the summer transfer window and he moved to Russia a week after the transfer window closed in most of Europe, except for Russia.
After his move to Zenit, many players including Igor Denisov made it clear that the club overpaid for Hulk and that Russian players should be paid better wages.
The whole spat at the club sent Denisov to train with the youth team, despite being the club and national team captain.
In a few months, this whole saga will be forgotten about by most of Europe, but for now, Hulk and his wages will continue to stir up some controversy.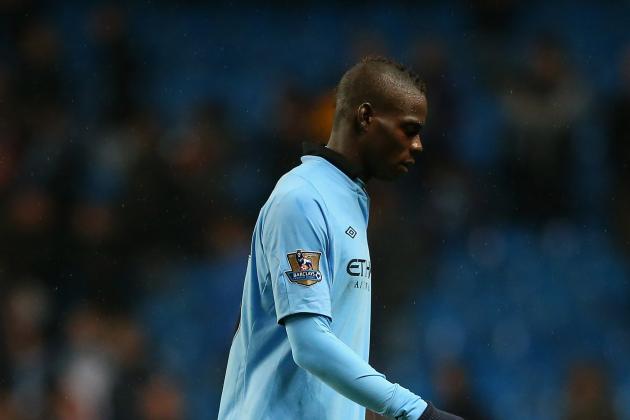 Alex Livesey/Getty Images

Since his move to Manchester City in 2010, Mario Balotelli has been no stranger to controversial incidents.
From throwing darts at youth players during training, to ignoring manager Roberto Mancini after being taken off for a substitute in his last EPL match and everything in between, Balotelli has received plenty of negative attention.
Lost in all of the antics is that Balotelli is a tremendous talent on the pitch.
The Italian did score 17 goals in all competitions last season for Manchester City.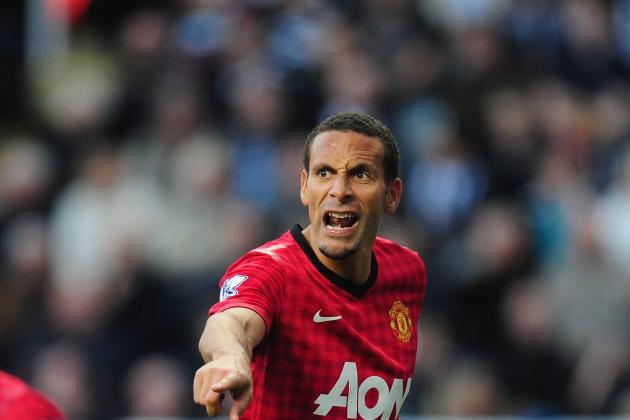 Stu Forster/Getty Images

Rio Ferdinand is a classic case of someone who speaks his mind too much off of the pitch and does not perform too well on it.
Ferdinand has not been able to perform on the pitch in recent seasons due to injury problems.
During his time off the pitch, Ferdinand has been able to speak his mind through Twitter and gain plenty of enemies during the process of tweeting.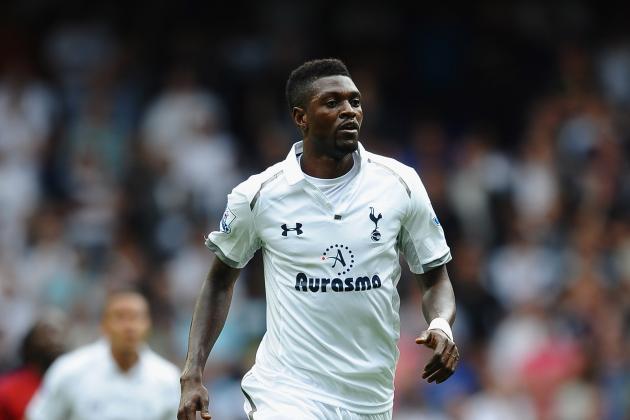 Laurence Griffiths/Getty Images

Emmanuel Adebayor is yet another former Arsenal player that makes the list thanks to plenty of angry Gunners fans.
After starring at the Emirates Stadium for a few seasons, the Togo international signed with Manchester City, the club where all former Arsenal players seem to move to.
His defining moment as an enemy of Arsenal fans was when after scoring a goal against the Gunners with City, he ran down the pitch and celebrated in front of a section of Arsenal supporters.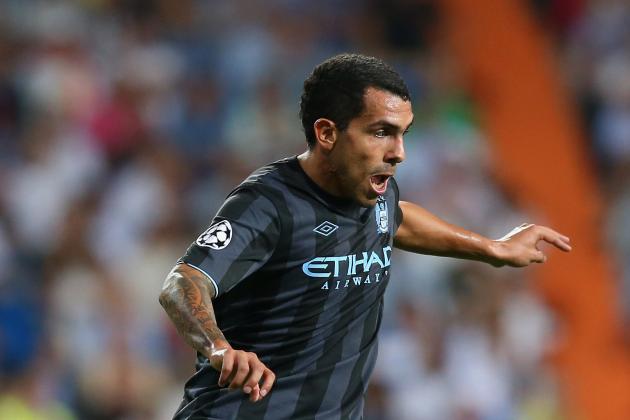 Alex Livesey/Getty Images

Although he has taken a backseat to controversy in the past few months, Carlos Tevez is still a hated figure in some parts of England.
His first encounter with controversy came during his transfer saga in 2007 when he moved from West Ham to Manchester United.
Tevez did not make a ton of friends with his next transfer as he moved to United's rivals, Manchester City.
Last season, Tevez was left out of the City squad for most of the season after refusing to come on as a substitute in City's Champions League match with Bayern Munich.
After inducing another transfer saga, Tevez decided to stay at City for now, or at least until he strikes up another controversial transfer in the future.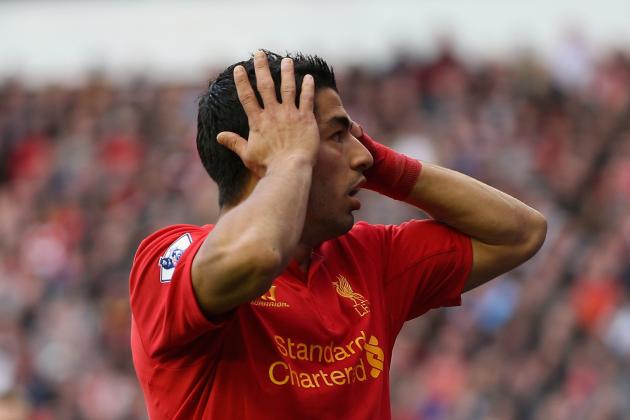 Clive Brunskill/Getty Images

Luis Suarez is once again making the headlines of newspapers for all the wrong reasons.
This season, the headlines about Suarez have been about his diving antics on the pitch.
The accusations of diving that have surrounded the Uruguayan have not helped the press around Anfield, as Liverpool have not had a great start to the season.
In the past, Suarez has been the center of attention for his handball against Ghana in the 2010 World Cup and his racist remarks to Patrice Evra last season.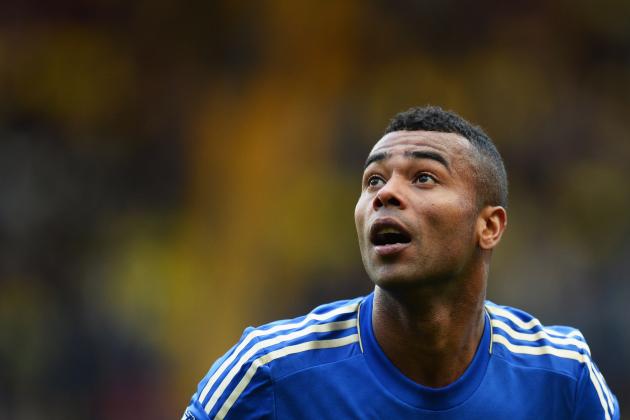 Mike Hewitt/Getty Images

The player infamously known as "Cashley Cole" has been hated by most fans in England at one point or another in his career.
From his more than public affair while being married to Cheryl Cole to his most recent Twitter rant about John Terry's racism trial, Cole has been in the public eye for the all the wrong reasons during his career.
Although most of the focus on Cole has been negative, he has had a very productive career with Arsenal, Chelsea and England.
The left-back is close to becoming one of the few Englishmen to ever reach over 100 appearances for his country.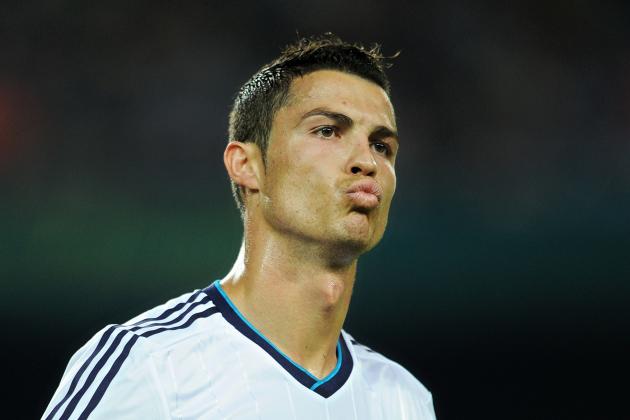 Jasper Juinen/Getty Images

Cristiano Ronaldo is one of the best players in world football, but he is also one of the most hated.
His reputation for diving all over pitches in Europe has been with the Portugal and Real Madrid star for years.
It is that reputation that builds him up as the anti-Messi.
Ronaldo, who is constantly compared to Lionel Messi, is not one to shy away from controversy and speaking his mind, unlike his rival, who just steps on the pitch to do his job and leaves without any form of controversy.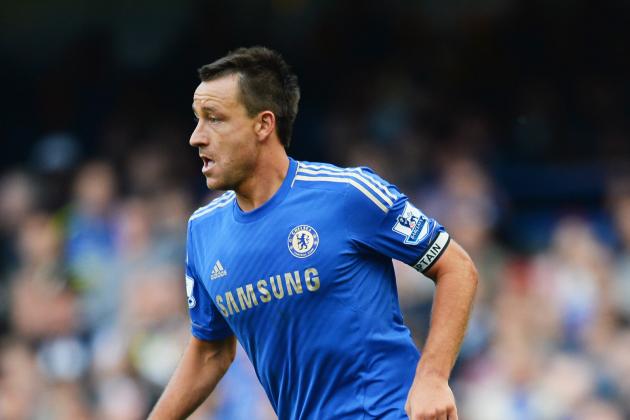 Mike Hewitt/Getty Images

It is very difficult to overtake Cristiano Ronaldo for the title of most-hated football player but John Terry has done just that.
Over the past year, Terry has been involved in a racism scandal after he made remarks towards QPR defender Anton Ferdinand during a match last season.
Since that fateful day last November, Terry was stripped of the England captaincy, retired from international football and has been suspended four matches by the FA after an investigation found him guilty of racial abuse.
Terry's career has been tarnished forever and even after he retires he will go down as one of the most hated players in the history of world football.