Manu Ginobili and Other Notorious NBA Floppers Who Will Pay in 2012-13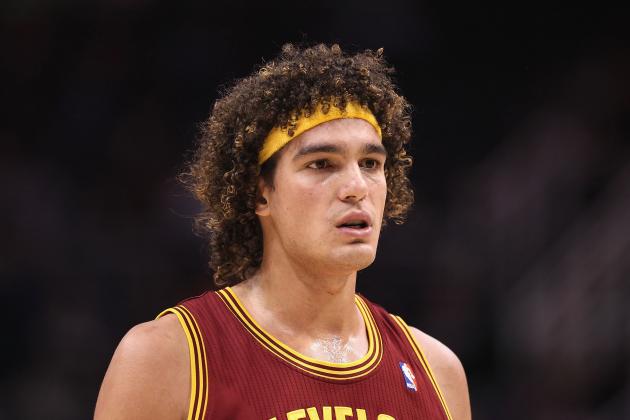 Christian Petersen/Getty Images

The NBA is cracking down on flopping, which means that life on the court is about to get difficult for a small handful of players.
Once able to fly around the court and fake getting fouled with ease, these men will now be subject to fines and, in extreme cases, suspensions. Naturally, it won't be at all surprising to see some of these pesky defenders lose some of their effectiveness.
After all, a lot is on the line this year besides just their bodies.
That said, the question presents itself: How much will the game's biggest floppers change the way they defend so that they won't have to pay hefty fines to the league? Anderson Varejao of the Cleveland Cavaliers has made a career out of flying around the court like someone from Cirque du Soleil, but will he back down with financial ramifications hanging over his head? Given how valuable his defense is to the Cavs, it's hard to say until the season begins.
Still, given how he is used to playing the game a certain way, he and the rest of the game's most infamous floppers will likely rack up quite a bit of money in fines over the course of the season.
Begin Slideshow

»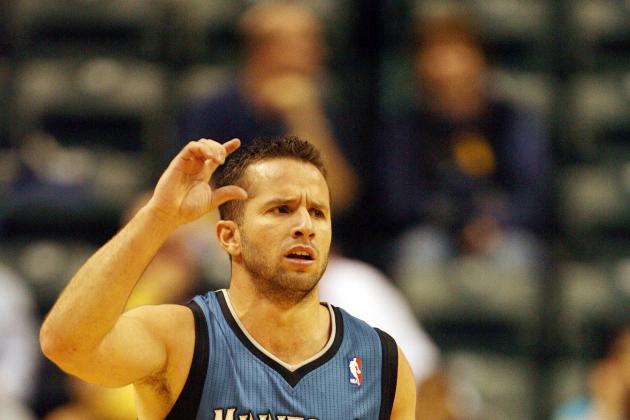 Brian Spurlock-US PRESSWIRE

Barea is one of the NBA's smaller guys at 6'0", 175 pounds.
Thus, it's not at all surprising that we see him flying around the floor; it must be pretty easy for the majority of NBA players to toss him around like a rag doll. Still, the man is a pesky defender and was instrumental in helping the Dallas Mavericks win an NBA championship two years ago.
Though Barea is sure to rack up some flopping fines, chances are he won't be the worst offender this year. He's definitely a flopper, but the Timberwolves use him more as a backup point guard/three-point threat than as a defensive pest.
He'll be fined but will probably learn his lesson quickly.
Estimated Total Fines: $15,000
Pierce is one of the game's premier scorers and clutch shooters, and while his defense may be minimal, he manages to bring his own unique style to the table in that he can flop like it's all he was trained to do.
The image of him falling to the ground in pain, being rolled off in a wheelchair and then returning to the court later in that same game cements his status as one of the finest lead floppers in the theatrical world that is the NBA.
Pierce is surely going to rack up more than his fair share of fines. He'll flop a little bit every game but will get caught with some of the more blatant ones. However, being that he is also the consummate professional, he'll ease up once he's looking down the barrel of the gun that fires suspension bullets.
Estimated Total Fines: $30,000
Is Shane Battier a great leader in the locker room? Absolutely. Is he a reliable long-range shooter? Yes, definitely.
Now, comes the most important question: Just how well does Battier play defense? Well, that depends on how one looks at his game. He's either one of the greatest pests in the game or one of the greatest actors, as his flops more often than not work to his team's advantage.
However, Battier is going to have a hard time this year, as the referees will finally be keeping their eyes peeled for floppers. It's unclear just how much the former Duke Blue Devil will pay in fines, but it will be a hefty amount seeing as how the 11-year veteran is used to playing the game a certain way.
Estimated Total Fines: $15,000-$30,000
Varejao may very well be the man who wrote the book on flopping, as he definitely moves very acrobatically whenever he appears to be fouled hard.
Yet, shortly after the new anti-flopping rules were announced, the 6'11" Brazilian stated that his days of flying around the court were over. Given his track record, it's safe to say that most fans aren't likely to believe him.
The facts here are simple: Actions speak louder than words, and old habits die hard. There's no way to take Varejao seriously, because flopping has been such a fundamental part of his game ever since joining the NBA. On top of that, he's became a household name among NBA fans simply because he is so pesky on defense and willing to flop if it means drawing a foul.
Assuming that he keeps playing the way he has his entire career, he had better have his checkbook ready.
Estimated Total Fines: $60,000
Ginobili is easily the most notorious of NBA floppers, and it's pretty easy to tell why he does what he does.
Despite being one of the league's greatest pests, he is also one of its most injury-prone players and has appeared in 75 games or more in just four of his 10 NBA seasons.
That being said, it's no wonder that Ginobili flops. He probably doesn't want to take any unnecessary force to his body by drawing a full charge, and thus he throws himself on the floor like a rag doll. And yet, he still manages to get himself seriously injured year after year.
Though his way of playing basketball is his own, the new anti-flopping rules are going to hit Ginobili the hardest.
Not only is he going to have to pay a heavy fine, he will probably miss some games as well—and not due to injury.
Estimated Total Fines: $60,000, plus a 1-2 game suspension