The 2013 Class Top Uncomitted Wide Receivers and Predictions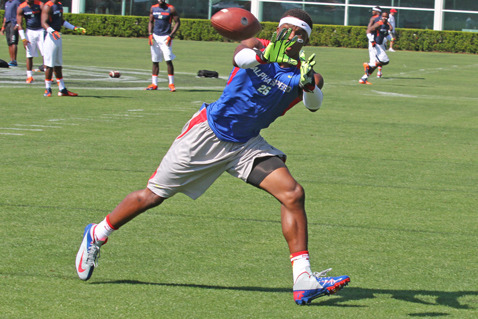 247Sports.com
There is a very talented group of receivers in the 2013 recruiting class.
They all present very good skill sets and the continued influx of great pass catchers in college football should continue with these athletes.
Looking at my board, I've noticed an interesting quirk with this group—several WRs still remain uncommitted and have not made up their minds on a college decision.
Here's a look at the top uncommitted receivers, their recruitment, and some predictions on which schools they will sign with by next February.
Let's get started.
Begin Slideshow

»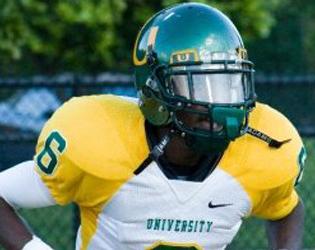 247Sports.com
Cunningham is a 6'1", 175-pound receiver from South Florida. He won't wow anyone with blazing speed, but he has good release quickness, athleticism, can detach from coverage and has very good hands.
He has a knack for making tough catches and is a very QB-friendly receiver. Scout.com reports his top six schools include Miami, Stanford, Alabama, Oklahoma State, Arkansas and Notre Dame.
My prediction is for Cunningham to wind up at either Stanford or to stay close to home at Miami.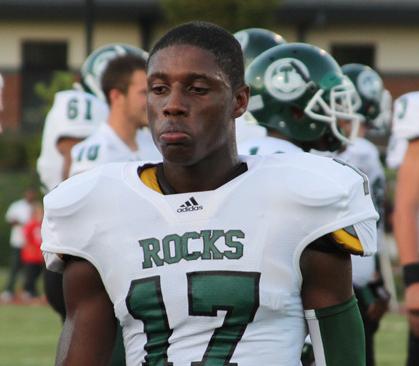 247Sports.com
From Kentucky, Quick is a lean and long receiver who stands 6'1", 175 pounds. He can skate off the line, elude press, avoid traffic and separate from defenders in coverage.
Quick has solid RAC skills and can make dynamic plays with the ball in his hands. Scout.com is reporting that Ohio State is tied with Louisville as his leader, while Tennessee, Kentucky and Cincinnati are also being considered.
My prediction is that he stays in the Blue Grass State and signs with Louisville.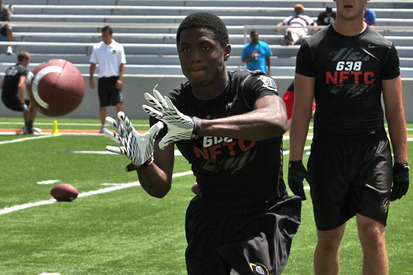 247Sports.com
Treadwell is a 6'2", 190-pounder from Illinois that has No. 1 WR potential.
He has a long frame to combat press coverage, quick feet to get upfield, and has great straight line speed.
He shows good athleticism to roll out of his cuts at junction points and his hands are solid. Treadwell recently revealed to Scout.com that his top five consists of Michigan, Ole Miss, Oklahoma, Michigan State and Oklahoma State.
I've been predicting a Michigan victory with his one for months and I'm not changing that now.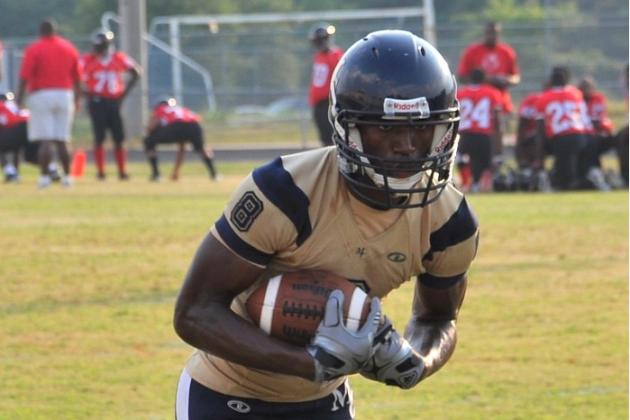 247Sports.com
North is a big and physical specimen at 6'3" and 210 pounds. He has fantastic deep speed and reminds me a bit of Terrell Owens in his prime.
North can stab a corner vs. press coverage, get vertical in a hurry and use excellent judgement to haul in deep passes.
He needs to develop as a route runner, but has the athleticism and quickness to become solid in separation.
I believe Tennessee leads and will land the talented receiver out of North Carolina.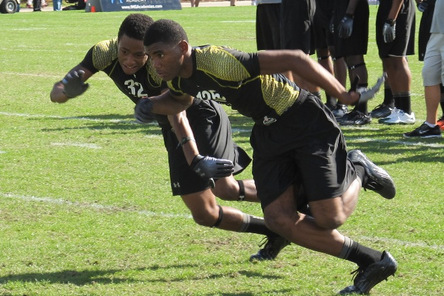 247Sports.com
Coley is a smooth and speedy 6'1", 175-pound receiver from Florida. He reminds me some of Shaq Roland, the 2012 receiver who signed with South Carolina last year.
Coley has excellent release quickness and does everything fast. He is a very good athlete, can avoid underneath traffic, and has the ability to separate with sharp cuts, gliding around the field after the catch.
Scout.com shows a core list of Florida, Florida State, Ole Miss, Tennessee and Texas Tech.
I predict he signs with Florida.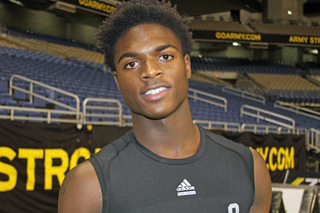 247Sports.com
Perhaps the fastest and most explosive receiver in the country, the 6'2", 190-pound Foster hails from Pennsylvania.
He can blast off the line, hustle into his route with excellent speed and has very smooth movement skills.
Foster doesn't need to decelerate much to cut, which makes him even more slippery to attach to by defensive backs.
He has good hands and is the best RAC player in the country. Foster also is a dangerous punt and kickoff returner.
Pitt, Ohio State and Alabama are his top three, per Scout.com, and I predict he will sign up to be a Pitt Panther.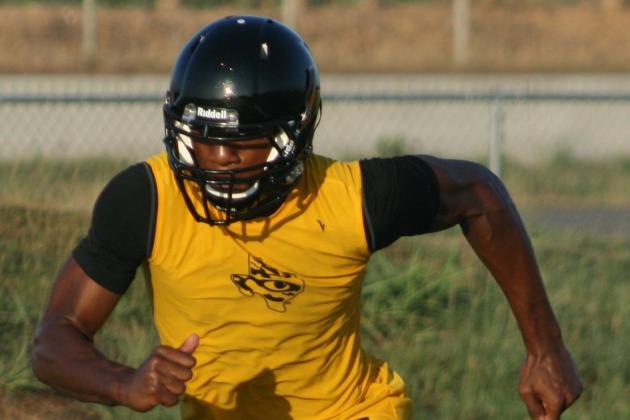 247Sports.com
At 6'5" and 230 pounds, Ricky Seals-Jones is a huge bodied beast on the field. He plays southpaw QB right now, but he'll be a pass catcher in college.
With his size, fantastic athleticism, solid speed, massive strike zone and leaping ability, he is reminiscent of Mike Williams when he was at USC.
Seals-Jones is a receiver prospect for now, but he could very well grow into a dynamic tight end in college in the mold of a Jermaine Gresham.
He's down to Texas A&M and LSU and each present fantastic advantages. As of now, I predict he signs with the Aggies.
Edwin Weathersby has worked in scouting/player personnel departments for three professional football teams, including the New York Giants, Cleveland Browns and the Las Vegas Gladiators of the Arena League. He spent a year evaluating prep prospects & writing specific recruiting and scouting content articles for Student Sports Football (now ESPN Rise-HS). A syndicated scout and writer, he's also contributed to WeAreSC.com, GatorBait.net and Diamonds in the Rough Inc., a College Football and NFL Draft magazine.